A Quick Guide To Various Scheduling Options For WebPush Broadcasts In SendX.
By the end of this short guide, you will be able to effortlessly schedule your webpush broadcast campaigns in Send with just a few clicks.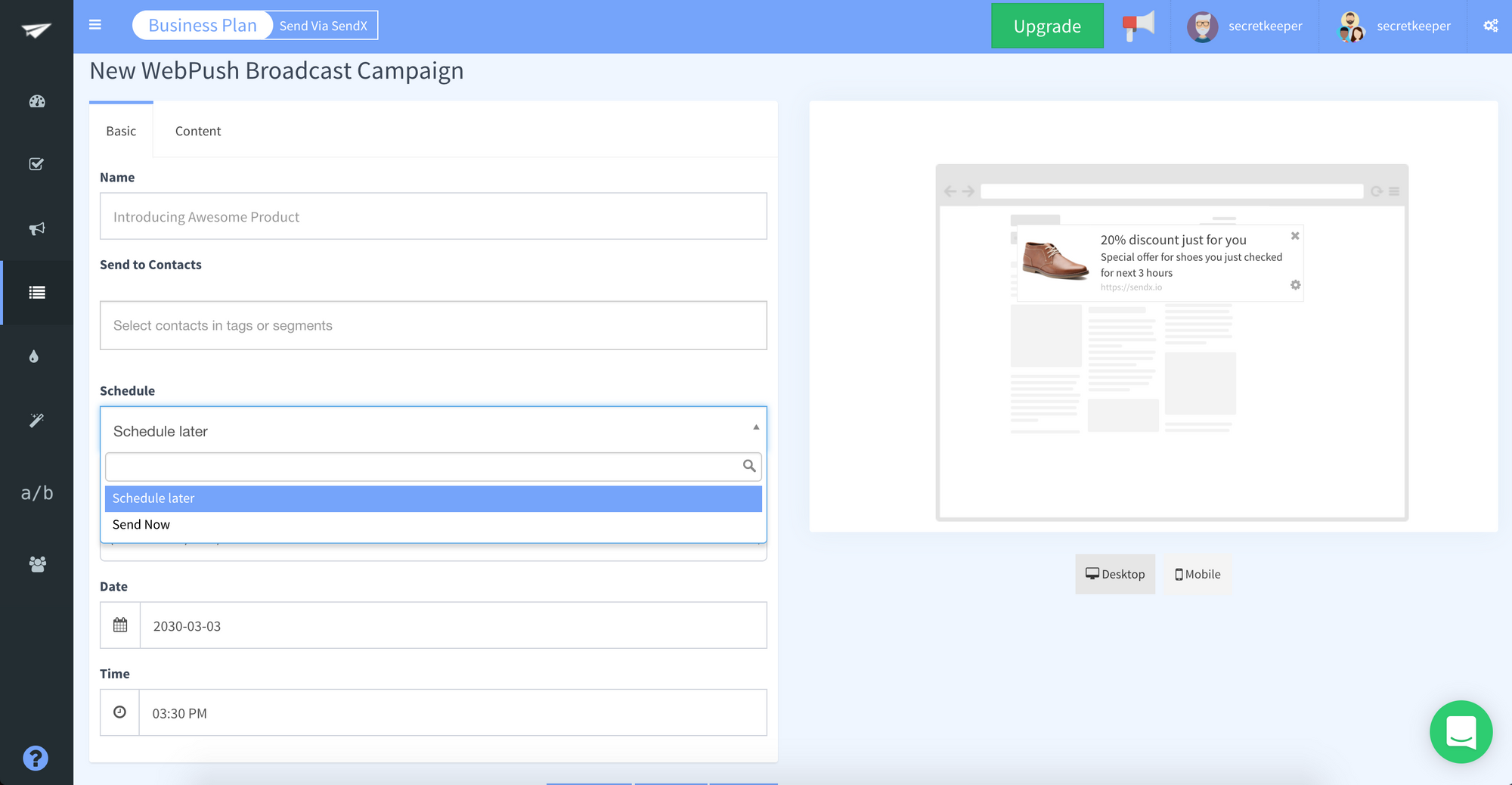 Open the drop-down menu under Schedule and you will see the two scheduling options available.
Send Now will send out the webpush broadcast to the list of contacts instantly after you click on Submit at the bottom.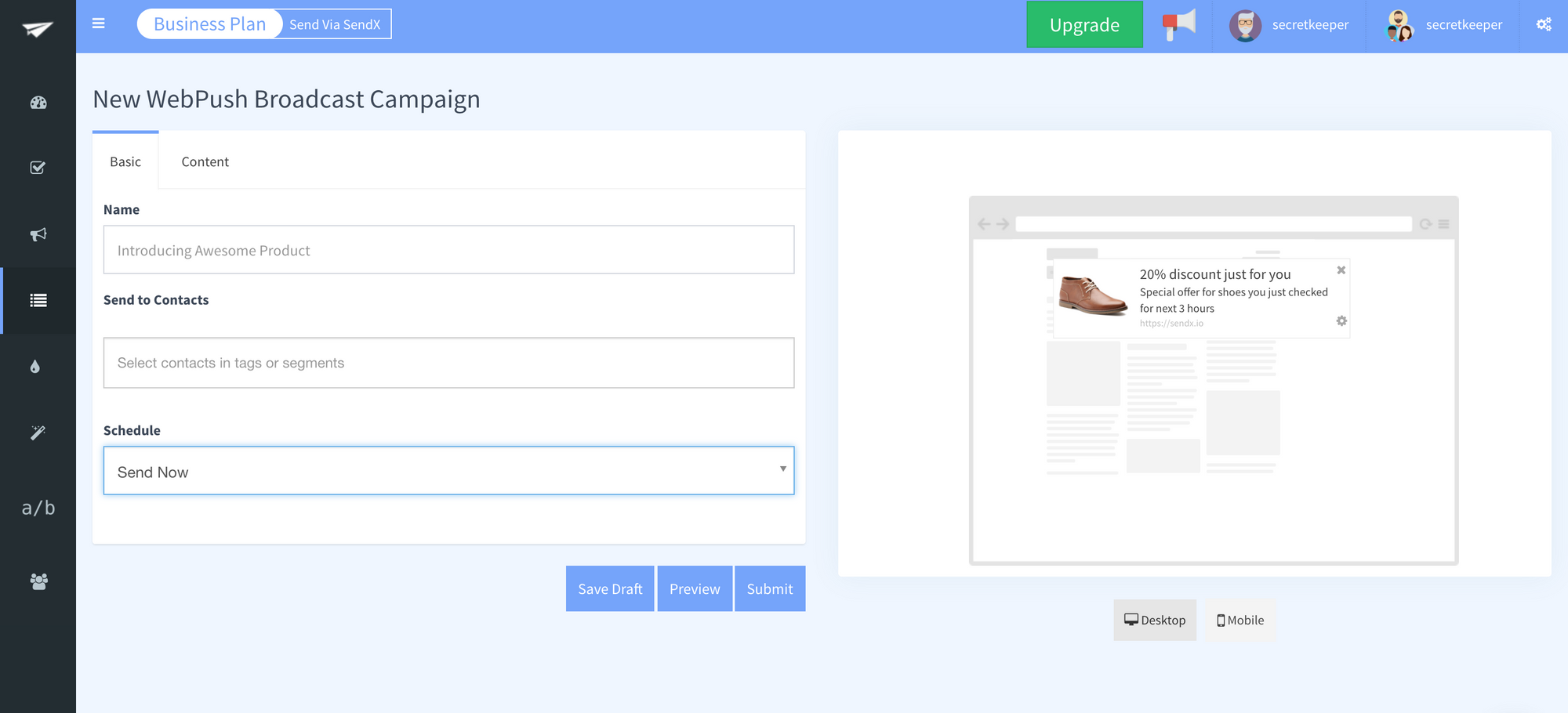 Schedule Later will allow you to customize the time when you want to schedule your webpush broadcast.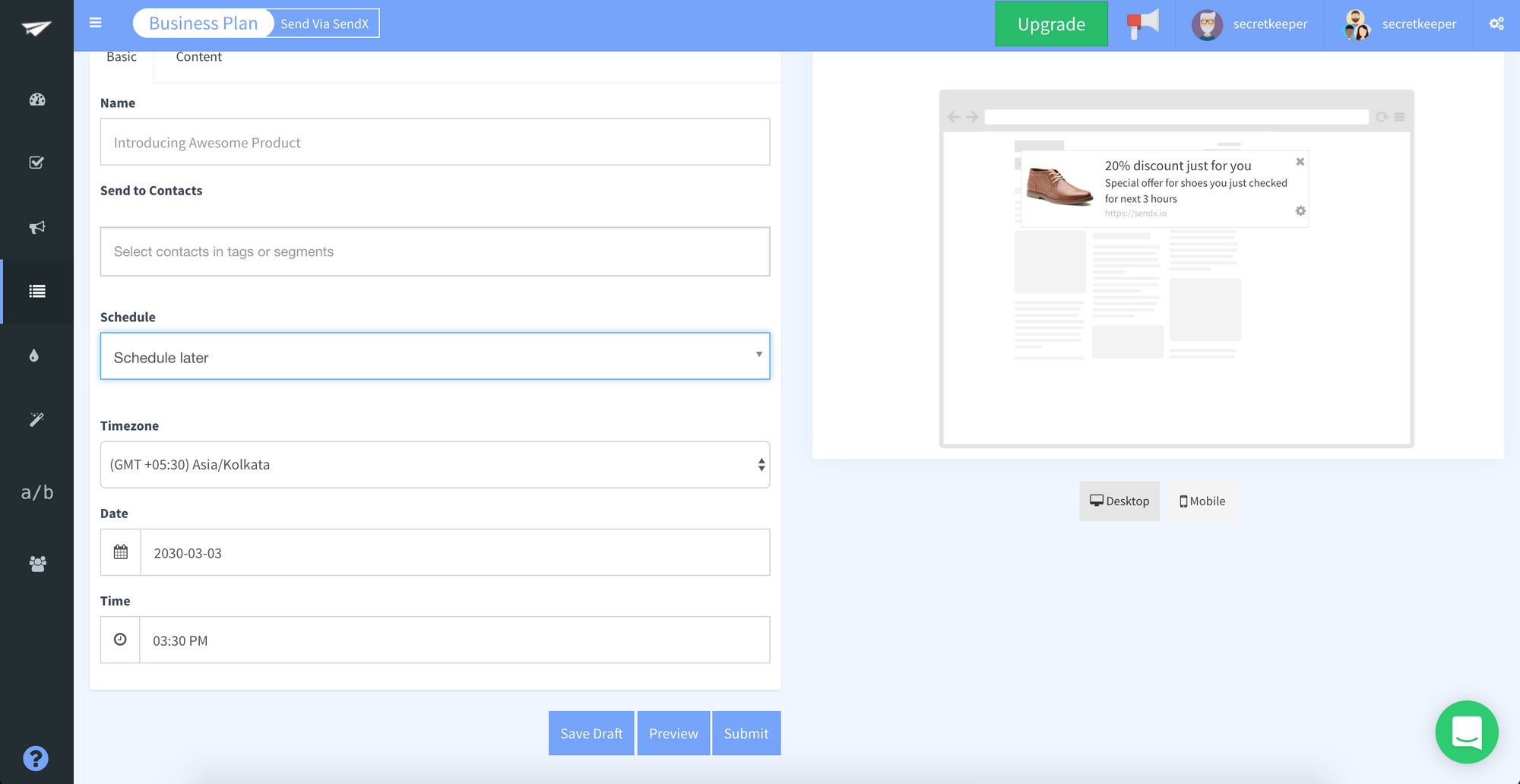 You can set the Timezone, Date and Time for when you want your list of contacts to see the WebPush.
Click on Submit when done with the webpush message to schedule your webpush broadcast.

And that's it! That's all you need to do to schedule your webpush prompts!