Top 8 Email Marketing Software for Nonprofits and Charities in 2020
Are you looking for an email marketing software for your nonprofit?
This guide is meant to help you with that choice. Here is a list of 8 email marketing software that helps nonprofit with email marketing along with offering discounts!
You might also want to check out SendX (click the green button below).
In order to contribute our bit to the amazing work done by non-profits, we offer 25% discounts across all plans. Use promo code: WECARE and we will take care of the rest.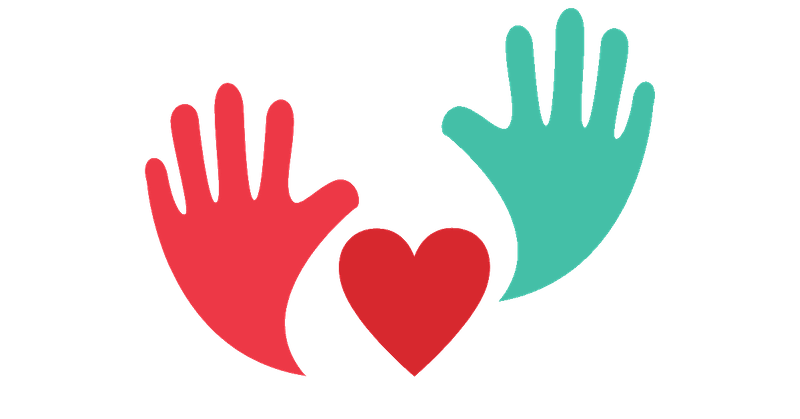 Why email marketing is the ultimate channel for the success of non-profit campaigns.
You own your list of donors, volunteers, contributors, unlike social media platforms where they own your account and your list. If they decide, they can decrease the visibility of your account or totally block it.
It's the best channel to prove accountability, overcome objections, and build trust. Give your subscribers progress reports & donors will appreciate seeing what their contributions are doing to help your cause.
Emails are easy to share with friends, colleagues, etc. And we know if an email comes from a known person, people are much likely to respond positively. So, email marketing has high growth potential.
8 Email Marketing Tools For Your Non-profit
Here we have put together a list of 8 email marketing tools which can help you pick the right one for your mission.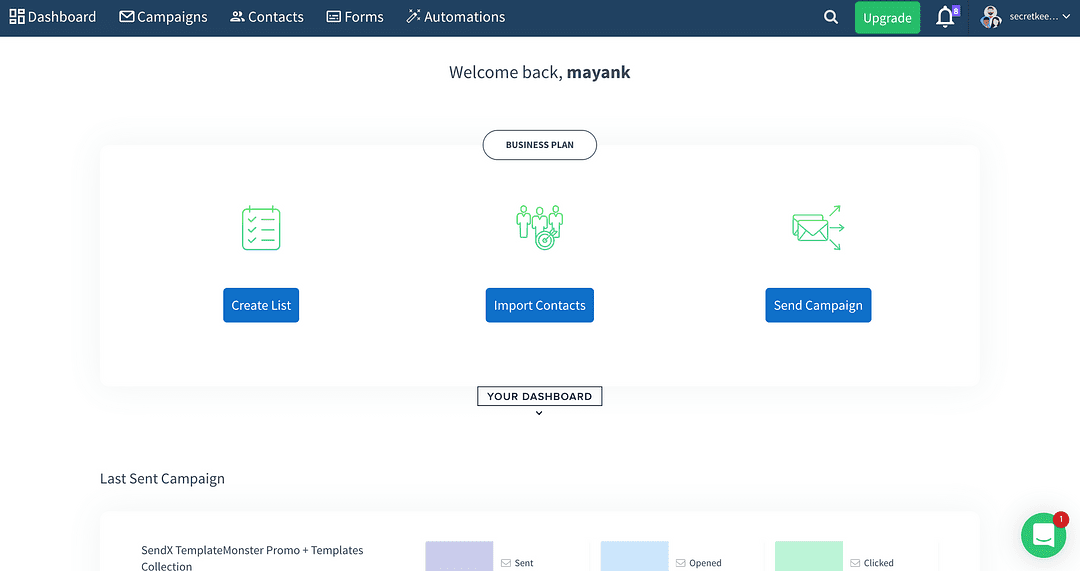 It's an easy to use, affordable, and feature-rich platform.
To use SendX's email editor, you don't need to know HTML or secret Sanskrit mantras. It's a drag-and-drop editor that makes creating emails very easy and fast.
You don't need to even start building your email from scratch. You get a responsive, pre-built library of templates that can be customized to your brand or use case.
Whether you build your own template or use pre-existing ones, you can do personalization with the recipient's names, birthdays etc.
Email marketing automation by SendX can help you save time, grow engagement, and drive more people to fundraising events, or contribute to your cause.
The automation features in SendX lets you create a series of emails that are sent to subscribers when triggered by a specific time, activity, or event.
Some examples are:
Starting a series on emails updating about the organisation when a user signs up
Congratulating a person for donating x amount or x hours of service for a good cause Example - Giving Season
Stopping a campaign on receiving the required action or reply
‍
| | |
| --- | --- |
| Pricing | Starts from $7.49/mo for 0-1000 contacts |
| Discount for Nonprofits | 25% Discount. Use Promo Code WECARE |
| Trial | 14-day Free Trial. No credit card required |
| Customer Support | 24/7 Phone, Email & Chat Support |
| Features that stand out | Easy to use UI, Drag & Drop Editor, Automation capabilities, High-delivery rates |
| Refund Policy | First 30 days (no questions asked) |
2. ActiveCampaign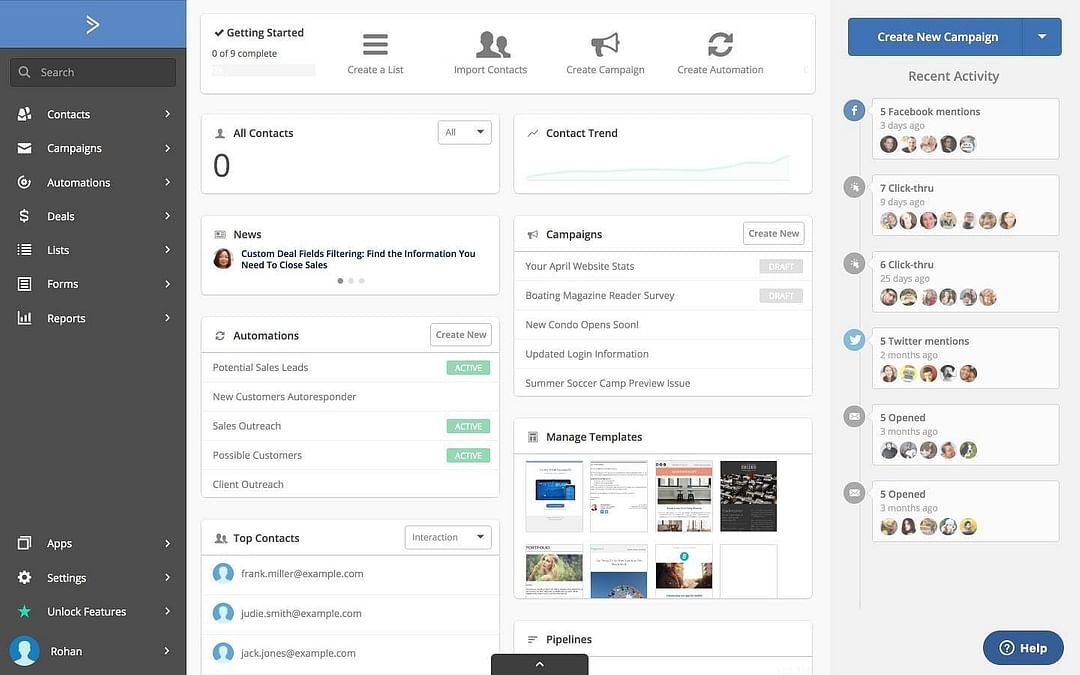 For building automation, their easy to use flow chart system is pretty intuitive and drag-and-drop builder lets you set up automated workflows in minutes. You can also find templates to get started or get ideas from.
You also get reporting on all areas such as click-maps, geo-tracking and page visits. This can help you see what's working and where people are paying attention.
ActiveCampaign's list-management features are very popular.
You can segment contacts via custom fields (which are contact fields that include additional data about the contact, e.g. location or interests etc). Tags and custom fields can be added or removed via automation.
Another interesting feature is- ActiveCampaign also offers lead scoring allowing you to assign scores based on past actions of subscribers. This helps you segment the audience from highly engaged to totally inactive. And thus helps you make actionable decisions for your marketing strategy.
‍
| | |
| --- | --- |
| Pricing | $9/month ( 500 subscribes) |
| Discount for Nonprofits | 20% Discount |
| Trial | 14-day free trial |
| Customer Support | Email, live chat, easily searchable knowledge bases and tutorials. |
| Features that stand out | Automation, List Management, Reporting |
| Refund Policy | No refunds |
‍
3. Campaign Monitor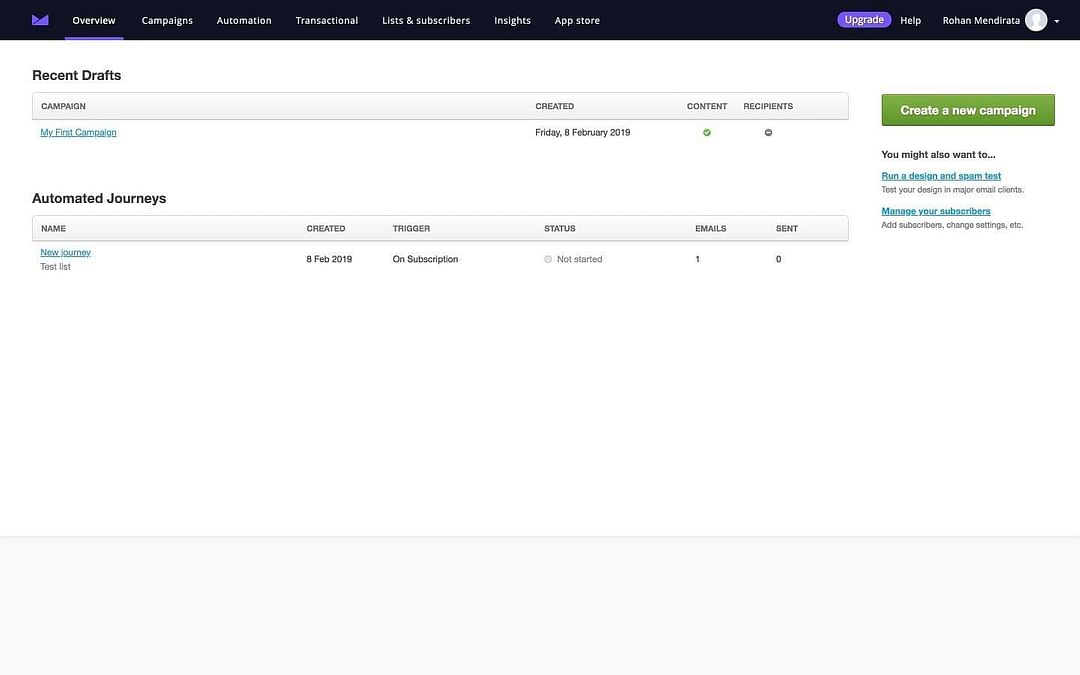 When raising funds, every person and every email counts. So Campaign Monitor helps you seamlessly integrate with several CRM, fundraising, and event platforms—so you'll have all the data you need to quickly send personalized email campaigns that drive donations or volunteering efforts.
It offers real-time data tracking. From the moment you hit send, you get advanced email testing tools and analytics so you can easily measure and optimize performance in real-time. Finally, you can get an aggregate view into the performance of your overall email marketing program — including geography, acquisition and engagement per campaign
Nonprofits get a 15% discount with Campaign Monitor.
‍
| | |
| --- | --- |
| Pricing | $9/mo with 500 contacts & 2500 emails |
| Discount for Nonprofits | 15% Discount |
| Trial | Free trial only until you send an email |
| Features that stand out | Integrations, Real time data tracking |
| Refund Policy | No refund (but can have exceptions) |
‍
4. Mailchimp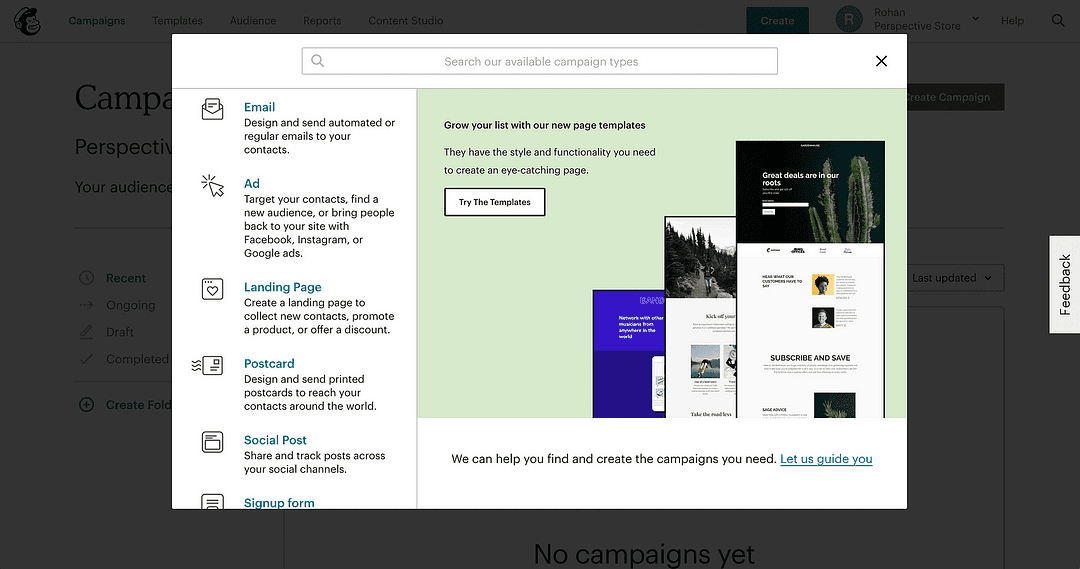 Mailchimp is extremely user-friendly. They have intuitive, simple UI and you won't waste time going through any pieces of training or guides. Mailchimp templates offer much more flexibility & creativity - you can create 1, 2 or 3 column structure or display images and social media options or show social clout of your pages.
If you send sporadic emails, you can choose the Pay As You Go Plan. It is a flexible alternative to a monthly plan. Instead of paying a recurring monthly fee, you purchase email credits as needed. It's good if you send quarterly updates only. The Pay As You Go plan comes with the same set of features as their Essentials plan.
It also offers a 15% discount to nonprofits and charities. To request the discount, you just need to sign up for a free account and contact their Billing team with your username and a link to your organization's website.
Mailchimp's pricing starts off cheap but gets really costly as your audience increases.


| | |
| --- | --- |
| Pricing | Starts from $9.99/mo |
| Discount for Nonprofits | 15% Discount |
| Trial | Forever Free with upto 2500 contacts |
| Customer Support | Depends on the type of your plan |
| Features that stand out | Ease of use, Extensive reporting and integrations |
| Refund Policy | No refunds |

Mailchimp's Venture Into eCommerce
One important update for all those looking at Mailchimp as an option is that Mailchimp has also recently launched its own online stores for SMEs, and a new service for booking appointments. The appointment booking service went live on 28th April 2021, and the new eCommerce features are scheduled to become available for the US and UK Mailchimp customers by May 18th 2021.
New 'Websites and e-commerce' plans will be introduced (and free-plan users will have to pay 2 percent transaction fee). Transaction fees will be reduced for users of different pricing grades, for example, those who go for a Plus plan at $29, only 0.5 percent transaction fee will be applicable.
Besides, for $10 extra, Mailchimp's branding will be removed and you will get email and chat support, and you will only have to pay 1.5 percent transaction fees.
All their plans will also include SEO tools and Google Analytics integration. Plus, you can build websites with unlimited pages and without bandwidth restrictions.
And when it comes to the online stores by Mailchimp, you can build your product catalogues, manage your orders, and taxes and shipping configurations.
But if you don't need all of these additional features and services, you should still proceed with comparing Mailchimp with other email service providers.
5. Constant Contact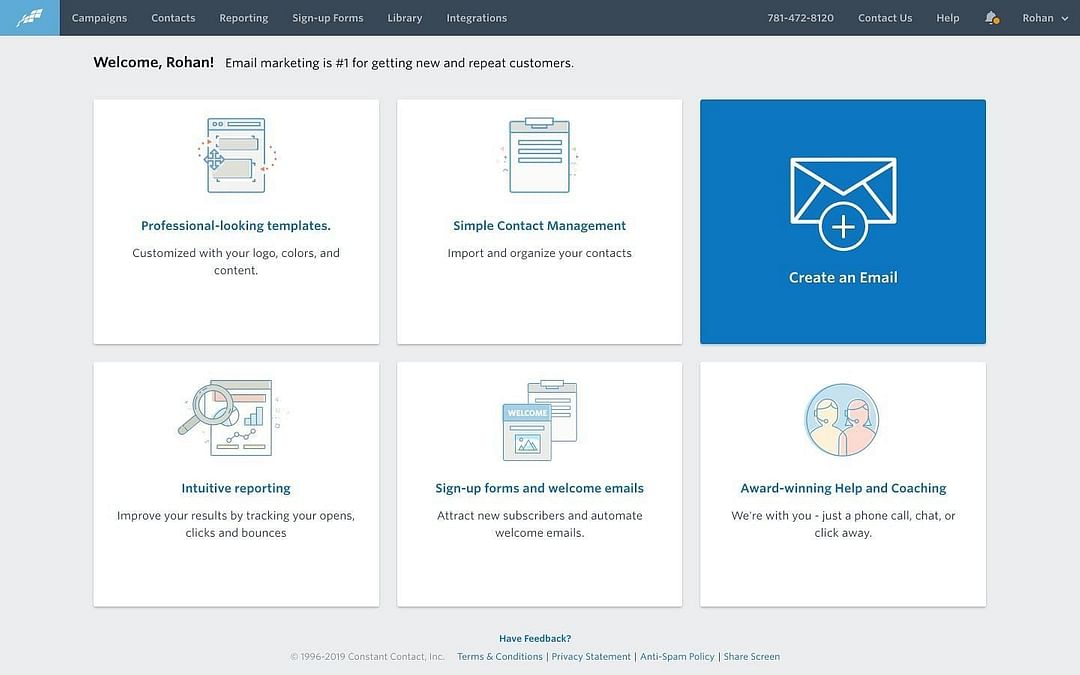 Constant Contact provides a high email delivery rate and that is what marketers care about more than anything else. With high email delivery rate, you ensure that all your emails land directly into inbox and not in the spam box.
While many email marketing tools also have a cap on how many messages you can send in a month, Constant Contact doesn't. This helps you send emails to a large list or run multiple campaigns in a month.
Most importantly, it lets you collect online donations securely and you can track donations on a custom landing page.
You can also send an email invitation with RSVP capabilities—Yes, No, Maybe—built-in. Your subscribers would be able to respond easily to upcoming fundraisers, volunteer events, or other programs.
‍
| | |
| --- | --- |
| Pricing | $20/mo for up to 2000 contacts |
| Discount for Nonprofits | 20% discount when you opt for a 6-month plan & 30% discount when you go for a 12-month plan |
| Trial | 30-day trial but requires you to signup with your credit card |
| Customer Support | Call support is from Mon-Sat & Chat support from Mon-Fri with fixed hours. |
| Features that stand out | High email delivery rate, Easy to use editor |
| Refund Policy | No refunds |
‍
6. MailerLite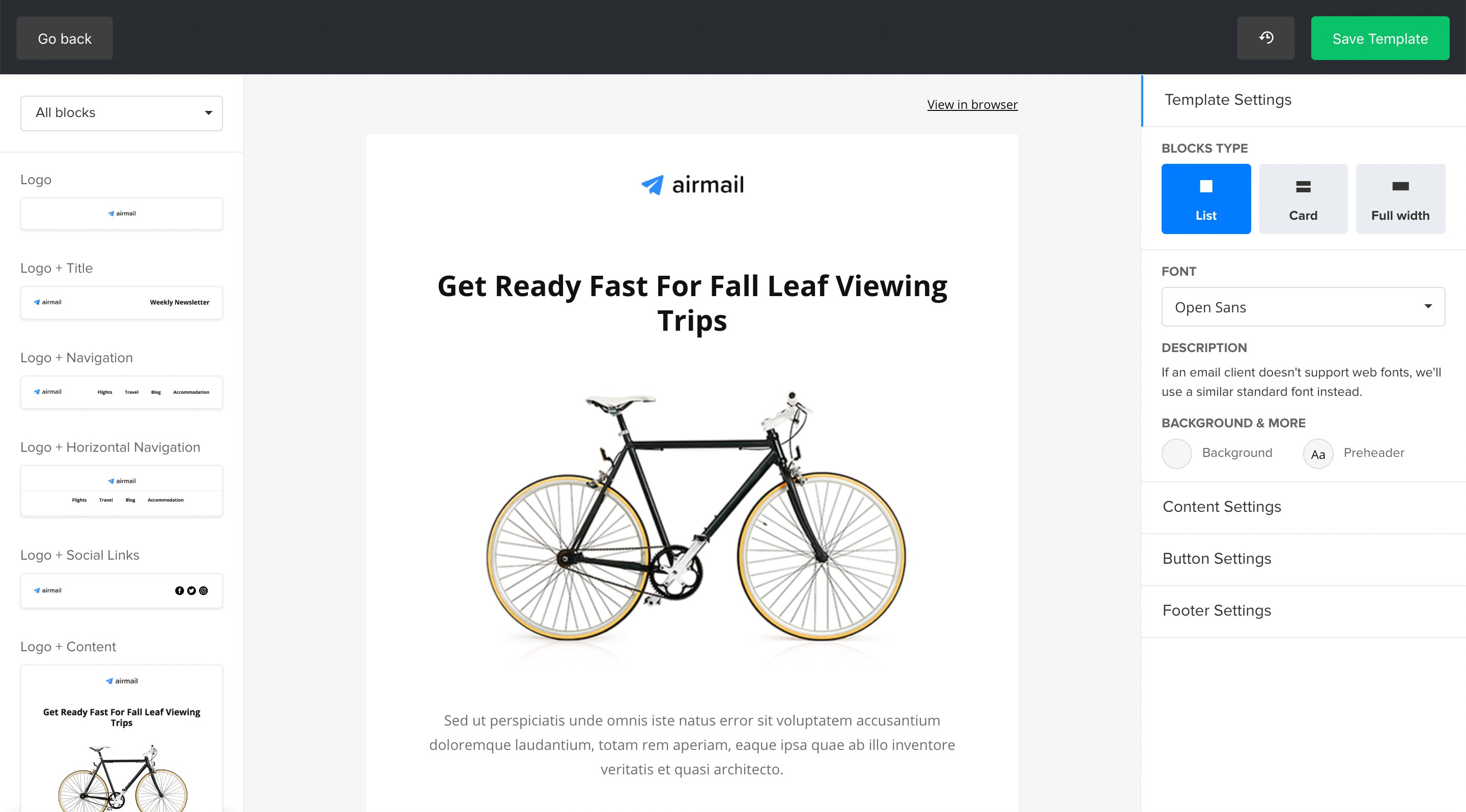 It's a beginner-friendly email marketing tool that's good for small or mid-size non-profit organisations.
With MailerLite You get a drag-and-drop editor, landing page, and form builders all in one email platform.
You can use their tag system to create different categories of people and send them targeted emails. The automation builder is easy to use and provides 4 options at any point - delay email, send email, any condition (email opened, link clicked etc.) and action.
MailerLite doesn't have a dedicated section for reporting so it's not recommended if you need comprehensive reporting. You will find "Stats" under "Subscribers," and "Reports" under "Campaigns". These stats and reports will give you the key metric required to judge the email campaign performance and list health.
| | |
| --- | --- |
| Pricing | Pricing is straightforward - based on number of subscribers. All plans get access to all features. |
| Discount for Nonprofits | 30% discount on paid plans |
| Trial | 14-day free trial to premium features |
| Customer Support | Email & Knowledge base for all plans , Live chat for premium plans. |
| Features that stand out | Segmentation is easy. Landing page builder, pop up form can be created. Easy to use. |
| Refund Policy | No refunds |
‍
7. Sendinblue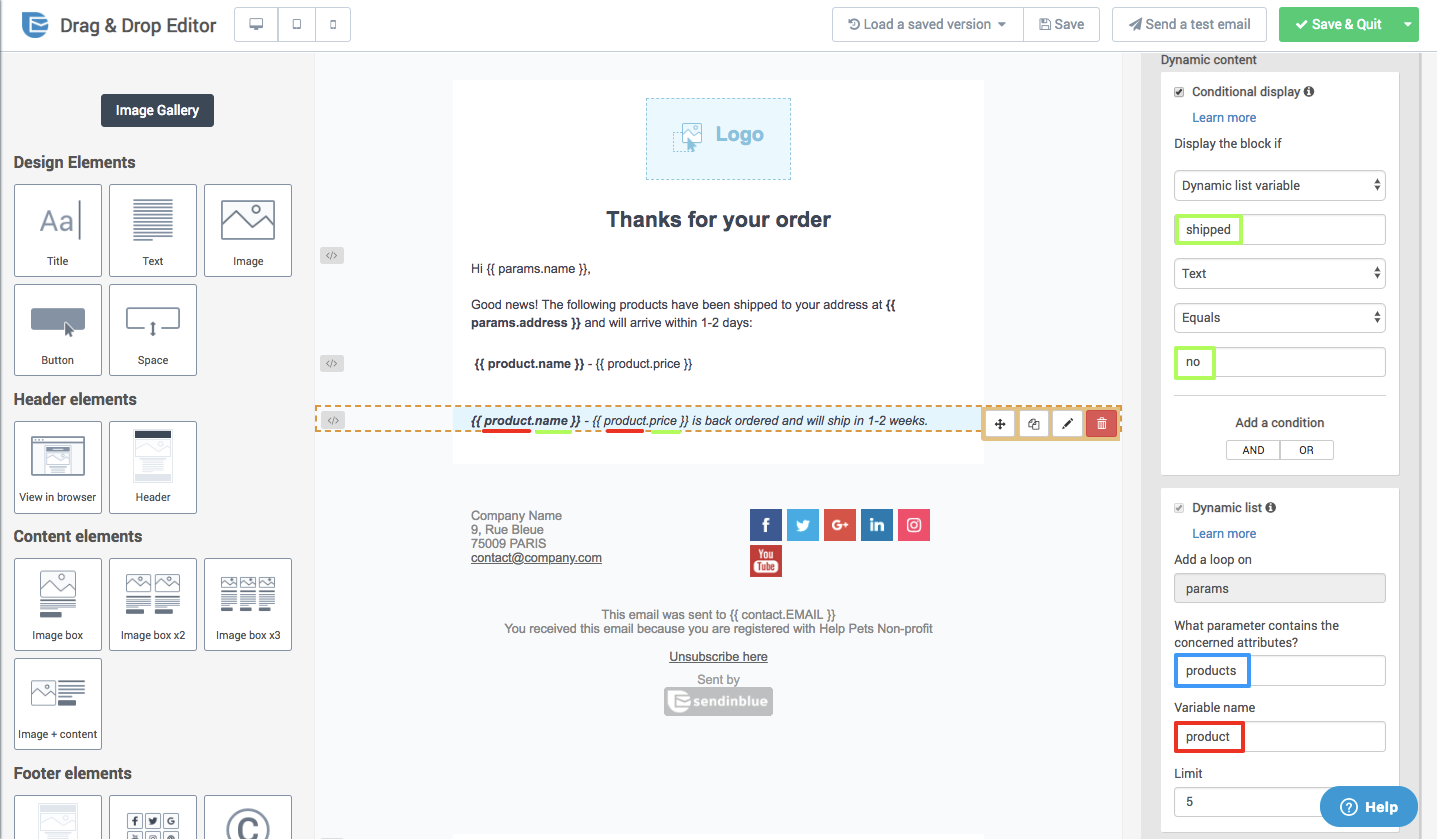 SendinBlue is a feature-rich platform that provides not just email marketing but also SMS, landing page builder, Facebook ads integrations, signup forms, etc.
You can find templates for creating emails as well as landing pages. If you know HTML or have your own code, you can create these from scratch too. Their editor is an easy drag-and-drop type.
You can choose from the 9 pre-built workflow templates or create something from scratch. The workflow editor is also visual and all you need to do is select the element to add.
To maximise your open rates and increase engagement, you get a 'send at best time' option that will automatically send an email based on the time when the recipient is most likely to open it.
For reporting, you get the basic metric (open rate, click-through rate etc) and also email click-map, google analytics integration and geo-tracking.
You can also use SendinBlue to send SMS to your audience.
| | |
| --- | --- |
| Pricing | Pricing is based on the level of features provided & email quote per month. Lowest paid plan is $25/mo which comes with 100K emails/month & only some set of features. |
| Discount for Nonprofits | 20% on all paid plans |
| Trial | Forever free plan with restriction of 300emails/day |
| Customer Support | Email for all plans. Phone & live web chat for premium & enterprise plans. |
| Features that stand out | Robust automation, SMS functionality |
| Refund Policy | No refund unless there is technical error from their end |
‍
8. Moosend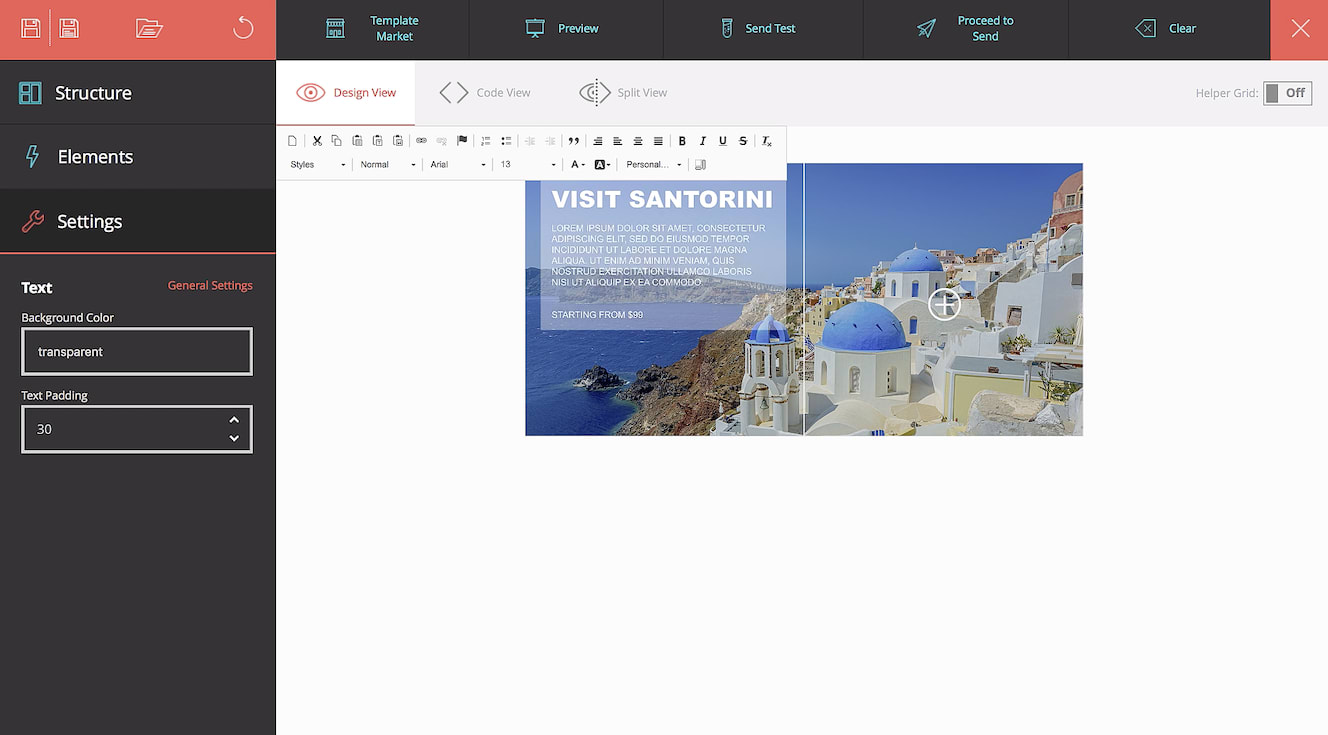 Moosend is an email marketing platform suitable for small to midsize businesses. It provides an intuitive experience across all its features - email editor, landing page, automation flows etc.
Apart from drag-and-drop editor, you get 40 email templates to choose from. These can be used for various use cases.
For segmentation, you can add different triggers to then add certain subscribers into different groups. For example, if a recipient clicks on a link in a previous email, then you can add them to a list of potential donors, volunteers etc, who might be interested in a specific cause and follow up with more emails in your targeted automation sequence.
Their segmentation does more than just adding first names to your emails. It provides behavioral content based on subscribers' tags.
They also offer a pay as you go plan. This would work if your non-profit sends email only during certain months or doesn't have a fixed requirement each month.
| | |
| --- | --- |
| Pricing | Pricing is based on number of subscribers and features required. Although it's pretty simple with 2 paid plans. Lowest price is $8/mo for 1000+subscribers. |
| Discount for Nonprofits | 25% discount on all paid plans |
| Trial | Forever free for upto 1000 subscribers without adding its own branding like other forever free services |
| Customer Support | Live chat, help documents and webinars |
| Features that stand out | Website live tracking, list segmentation and landing page creation |
| Refund Policy | No refunds |
‍
SendX FAQs for Nonprofits and Charities
Q: Do you offer any discount for Nonprofits and Charities?
A: Yes, we do. We at SendX care deeply about the work done by non-profits and charities across the world. In order to contribute our bit to the amazing work done by non-profits, we offer 25% discounts across all plans. Use promo code: WECARE and we will take care of the rest.
Q: Why Nonprofits and Charities should use email marketing?
A: You will need it to announce events, ask for participation (volunteers and donors), and maintain a relationship with those who participate. With an email marketing tool, you will be able to segment your list, send newsletters and keep people informed about your activities.
Q: I see on the internet that you can grow your email list by using certain tools. Does SendX have them or it is just a email platform to broadcast emails?
A: Besides ensuring a great email deliverability, SendX provides you with tools to help with your email marketing efforts, like beautifully designed pop-ups that will help you collect more emails for your list.
Q: I see those great looking emails from other nonprofits & charities but we don't have a volunteer designer with us right now, can SendX help with that?
A: SendX helps you by doing two things:
- By having a drag'n'drop email editor. You can drag, push, pull… until you reach the desired result.
- If you can't create something from zero we have a LOT of email templates ready to be modified, you can choose the one you like, modify it to have your message and your pictures and voilà.
Q: As you can imagine our time is precious, we don't have the luxury to write to everybody every single time. Can we automate some emails?
A: You can automate everything if you like to, but we all know that you need that human touch from time to time. So you can automate things like welcome messages when someone sign-ups to your list, a thank you email when someone donates, your newsletter so people can be informed, or even a drip-email campaign to explain to the people what you are about.
Q: Can we do a small test first before sending our email campaigns to the entire list?
A: Yes, you can do it. You can test the subject line, your email body, the image… basically everything. But If your list is small I wouldn't recommend so many tests.
Q: We receive donations worldwide, is there a way to send emails in the right time-zone to them?
A: With our geo-location feature you can send your email and SendX it's clever enough to deliver your message in the best time possible in that location. Oh the magic of the internet.