Integromat is a no-code integration and workflow automation platform that allows you to connect your favorite apps to optimize your workflows.
First things first: Select your favorite apps, and then use Integromat's intuitive visual builder to drag and drop the apps, filters, conditions, and other functions you need to build any SendX automation that meets your needs in just a few clicks.
Can't find your favorite app? Don't worry, because Integromat's universal HTTP module allows you to connect to any online API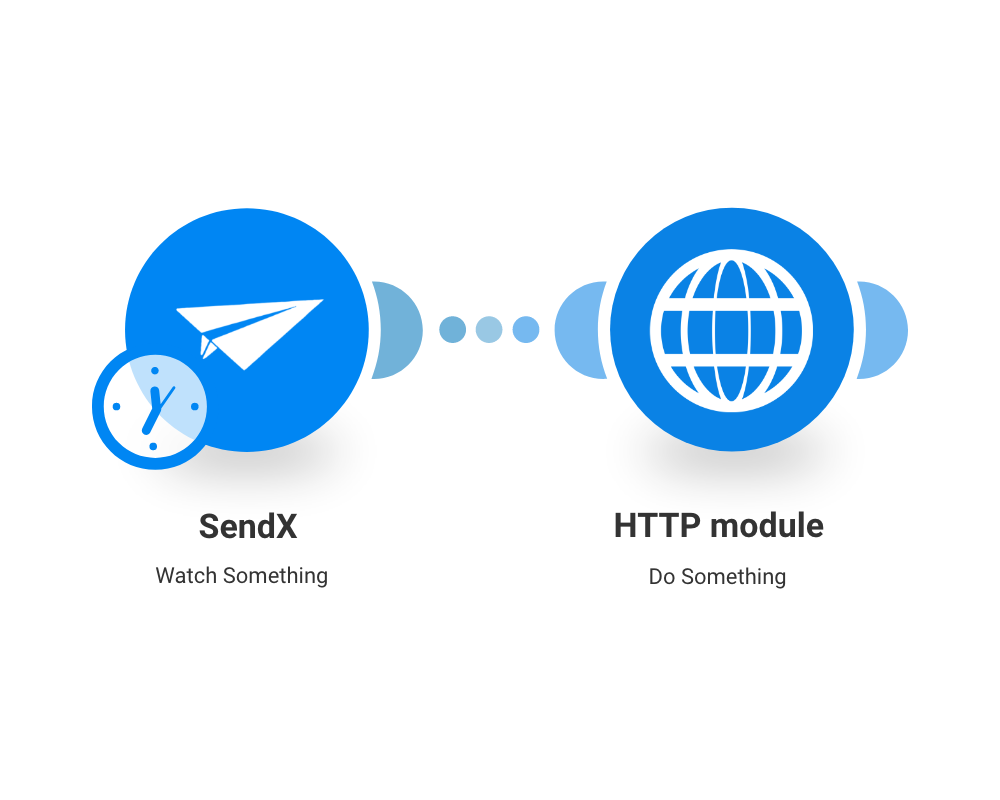 For example, you can sync your SendX contacts with your favorite CRMs, automatically create SendX contacts from your webinar participants, or keep track of leads from marketing campaigns. Explore Integromat's ready-made SendX templates to learn more.
How to get started:
Sign up for an Integromat account (free and paid plans available)
Create a connection to your SendX account and other apps
Set the schedule, and get started
For full details, please see Integromat's SendX support documentation.