You should regularly check your IP reputation even if you are not sending spam to ensure that your emails don't land into spam boxes and if it's low, you can take measures to correct it.
ESPs use the same mail server to send emails from multiple clients so you are basically sharing an IP address with other senders. If anyone of the sender sends emails to an un-opted list or spam emails, then the IP's reputation will go low and that will affect your email deliverability too as you are using the same IP address.
So make sure you keep checking your IP reputation, even if you are not sending spam.
Best IP Reputation Checkers
Ensuring that newsletters reach your customers' inbox on time is Email-Campaign 101.
Every email comes from a particular IP address. So if your ESP is linked with an IP reputation that's subpar then most of your emails will go to spam box.
Even if you have followed all the correct content guidelines and your list is clean.
But you can take measure to fix it if you know what's the IP reputation. It's not so complex if you use an IP reputation checker tool to help you get on good IP reputation lists. Your marketing agency should bring out the IP reputation issues to you, but if you don't have an agency there are easy-to-use tools that will help diagnose the issues quickly.
These tools rank IP addresses according to their reputation. You can just enter it in one of the tools mentioned below and instantly see how it ranks.
1. Sender Score
Using this IP score checker, you can measure your IP reputation on a scale of 0-100. Higher is your score, better is your IP reputation.
If your IP reputation score is between 0 to 70, then emails will be heavily filtered. If it is between 70 & 100, then your emails will have minimal filtering.

You also get a series of other numbers (accepted, rejected, complaint, etc) to show how your final score is calculated. This calculation is done based on a 30-day rolling average.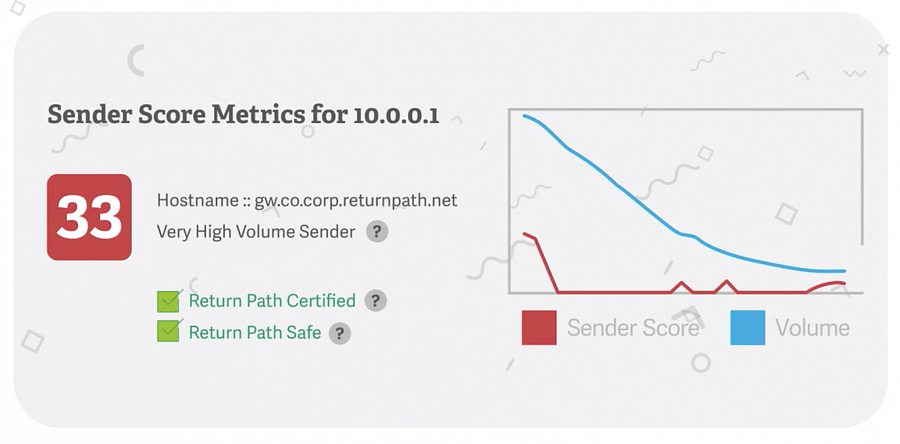 It is provided by ReturnPath. You can access it here.
2. Talos
In this IP reputation lookup tool, you can enter your email server IP or your domain to check the reputation of both.
It will show you if the reputation of your domain or IP is judged as Good/Neutral/Poor by other email service providers. Good means nothing to worry. Neutral means there is scope for improvement, Poor means that most of your emails might not be going into the inbox.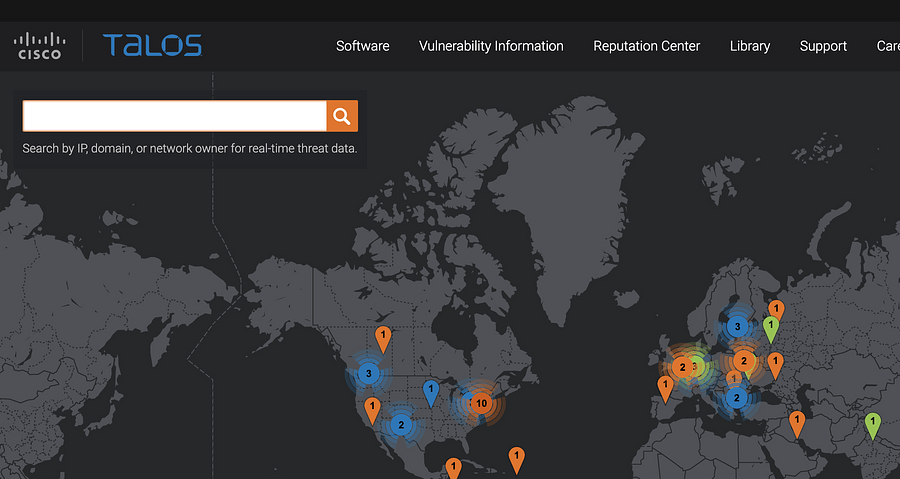 Talos will show you if your domain & IP are part of any blacklists.
It is provided by Cisco. You can access it here.
3. ReputationAuthority
ReputationAuthority monitors Domain and IP information. It records overall behavior for every active IP address and the behavior for any domain that sends from each IP address.
It examines the content, sender information, and does a contextual analysis of incoming traffic to categorize an IP or domain as good, neutral or poor.
If your IP reputation is Neutral (a value of 58) or lower, it is is fairly good.
It is based on automated anti-spam and anti-virus analysis of data sent previously from the IP address to their customers.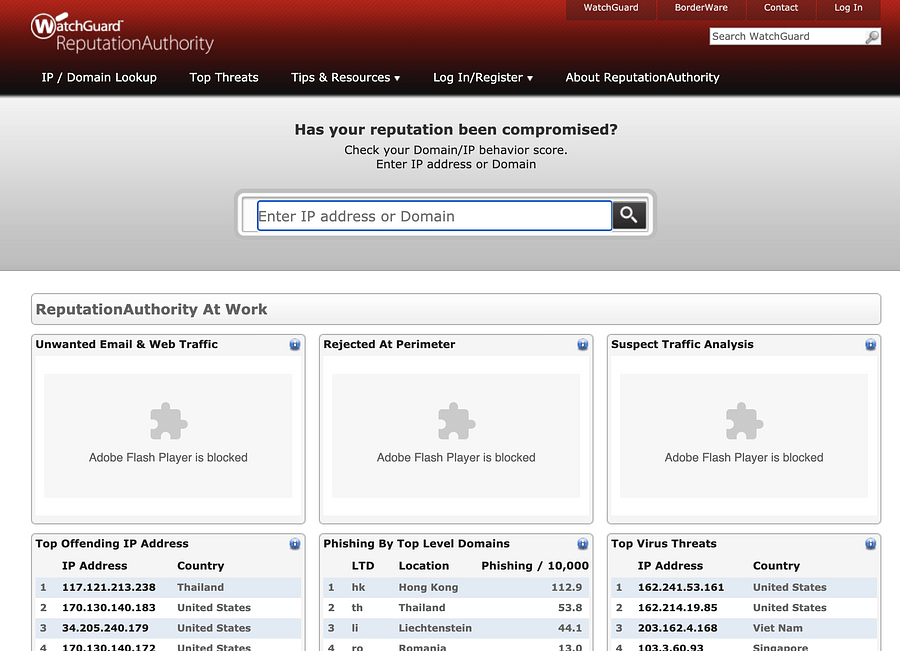 ‍
ReputationAuthority collects information on spam, viruses, malformed, known and unknown recipients, etc. Reputations are calculated by combining these data points and some third-party data.
You can access it here
4. TrustedSource
It is run by McAfee and provides reputation scores for not just IP Addresses but also for URL's, Domains, and email/web content.
It works by analyzing in real-time traffic patterns from email, web and network data flows from McAfee's global set of security appliances and hosted services.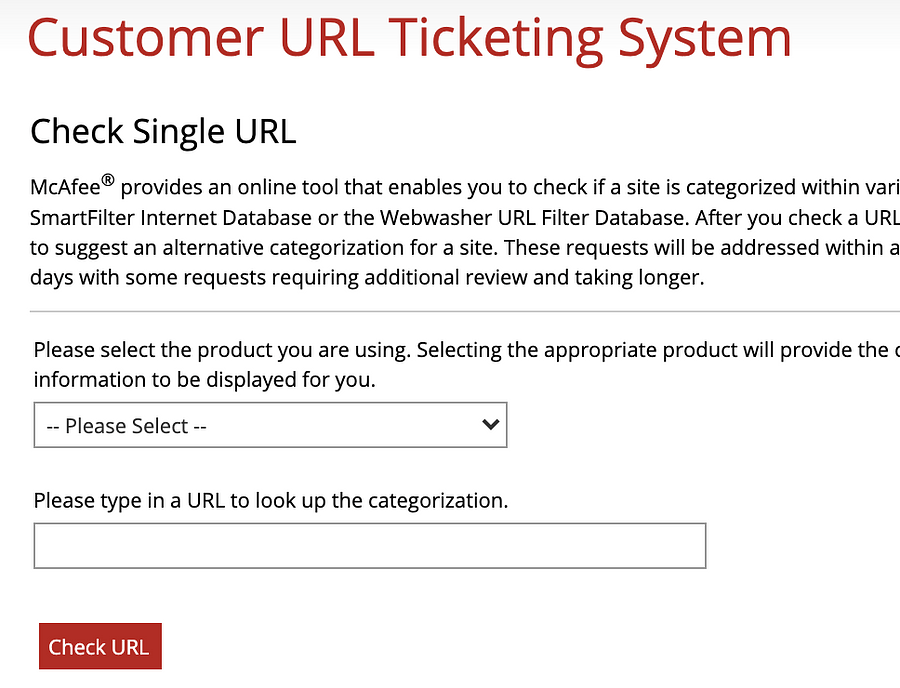 If rumors are to be believed, it is also the only reputation system available that is able to provide numerical scoring for every IP address across the Internet (approximately 4.2 billion).
You can access it here.
5. BarracudaCentral
It categories IP addresses as having 'good' or 'poor' reputation. It does this through a real-time database.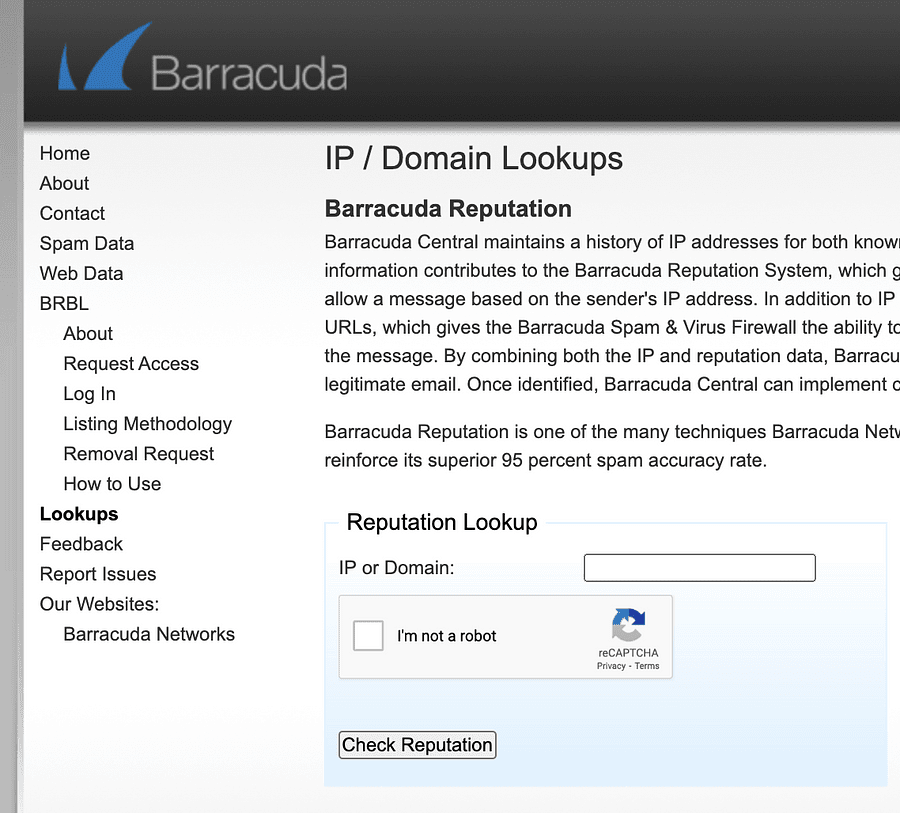 The sending history associated with the IP addresses of all sending mail servers is analyzed to determine the likelihood of legitimate messages arriving from those addresses.
You can access it here
6. MxToolbox
MxToolbox provides you with information on:
Who is sending email purporting to be from your domain
What is the reputation of your senders' IPs
Geolocation of your senders
You also get an immediate alert to changes in your email reputation.
Free users receive one free monitor with access to the top 30 blacklists.

Paid users get access to multiple monitors, more blacklists, and advanced email delivery tools.
You can access it here.
7. MailTester
MailTester will analyze your message, mail server & sending IP. It will then generate a detailed report of what's configured properly and what's not. It's a cheap, simple, and efficient way to quickly test the quality of your emails.
Your result will be accessible for 7 days with the free version, or for 30 days if you choose a paid plan and create an account.

If you occasionally perform manual tests, you can access their web-interface for free, without even creating an account.
You can access it here.
8. IP Reputation Investigation
This is a simple one-page website that allows you to investigate an IP address. However, it only allows you to check IPv4 addresses and not IPv6.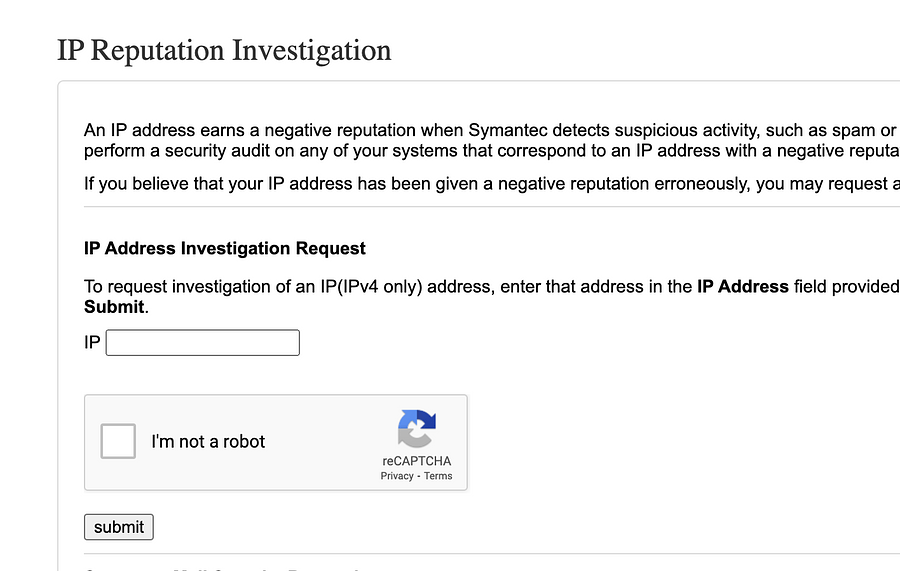 If your IP is given a negative reputation, that means a lot of spam emails are being sent from that and you need to check into it.
You can access it here
Spam Control has taken its toll on online legitimate marketing campaigns. Seeing your hard work not reaching its maximum potential is a sore sight. To avoid this, using an IP reputation checker on a regular basis is a must for every E-Mail Campaigner.
If you'd like to take the easy way out, and get yourself on a good IP reputation list, SendX enables you to send bulk E-Mail, and all these issues have been taken care of from scratch.
FAQs
1) What is an IP reputation checker?
An IP reputation checker is an email authority, service or tool which gives scores to an IP based on their internal analysis of mails sent from it.
2) How will an IP reputation checker help me?
An IP reputation checker helps you to keep monitoring the quantity and quality of emails originating from the IP and also reports on certain negative server or user behaviors on receiving these emails. The user behaviors include: marking them as spam, marking them as phishing or malicious, etc. Server behaviors include: filtering, rejecting, blacklisting etc.
3) How can I check the reputation of an IP?
In order to check the reputation of an IP, you need to go to the website or login to the tools which help check IP reputation score. Some of them cost subscription fees to check scores. You can find the list of tools here.
4) What constitutes a good IP?
It depends on the IP checking tool in question. Some have definite scores to determine whether the IP is good or not and some have Yes/No outputs for the same. For example, Senderscore provides a comprehensive score from 0-100 to monitor your IP Reputation, whereas Talos Intelligence ranks your IP reputation on a three-point scale: Good, Neutral or Poor.
5) How can I improve the reputation of an IP?
As a rule of thumb, two clear indicators are the bounce rates and spam rates related to your campaigns. If either or both of them are higher than 3% and 0.05% respectively, there is a good chance the IP will fail. Keeping them low as much as possible is how one can improve IP reputation. Apart from issues in infrastructure, if any, this can be caused due to bad list hygiene, wrong targeting of campaigns, non-engaging content/subject lines etc. Having these under control will lead to improvements in IP reputation.
6) What is an IP reputation list?
These are listings available online for checking the health of an IP other than the reputation scores. Inbox providers(like Gmail, Yahoo etc) skim through these listings while delivering emails. These are generally color coded based on whether the listing is for good or bad reasons. They are blacklists, whitelists, greylists, brown-lists etc. A process example would be that if the IP is blacklisted at some list, the likelihood of delivering would be lower and if it is whitelisted it would be higher. If not listed, it would not have any effect in email delivery.
7) Why do IPs get blacklisted?
Blacklisting of IPs happens upon spam incidents, phishing attempts and proliferation of malicious content, when inbox providers and spam traps inform the linked IP reputation lists of the issue. This can be avoided by maintaining list hygiene and sending the right content to the right audience and avoiding spams.