Email Marketing for Architects: 8 Practical Tips & Tricks to Improve your ROI
You know that you are a great architect, and you have designed buildings worth a lot and saw them built. You think that those who like your type of work will come looking for you. Sure, you are looking forward to spreading the word about your architectural skill through advertising in newspapers, magazines, and even social media, and you have also asked your existing customers for referrals. You have even designed a beautiful website for your architecture business. But your architecture business seems to be in a rut. The list of clients is simply not growing. Sounds familiar?
Actually, there is nothing strange about it. In this era of digital marketing and working remotely, your client base will not grow on its own. You need to build a customer list with a careful strategy, and you have to execute it really well. But how?
The answer to that might surprise you: It's email marketing. If you are looking for solid returns on investment for your marketing outreach, email marketing is truly your best option. In fact, email marketing yields an ROI of 4200%.
Why should Architecture Firms go for Email Marketing?
Being an excellent architect is hardly enough to make big bucks in today's era. Less and less people are venturing out in search of an architect. Prospects simply prefer to browse the internet, and still better, receive notifications about the best architects out there - with good reasons to choose one.
A prospect typically makes these four decisions:
Do I need to build anything?
What to build?
How much to invest in building?
With whose help to build it?
The rest is left to the architect they choose.
And this is where your skill as a marketer comes into play.
Of course, there is no rigid checklist to follow to excel at it and get the best returns out of email marketing for architects, but if you follow the guidelines we have listed here, you will probably stand out from the crowd, and make excellent money as architects in the bargain.
8 Email Marketing Strategies for Architects
1. Email List Building
In order to build a great email list, the very first thing you will need is a landing page on your architecture business's website, accompanied with a signup form that is easy to fill. Having successfully piqued their interest with the contents of your landing page, you don't want to drive your prospects away with a lengthy and time consuming signup form. Just make sure it is simple and easy to sign up.
2. Design a great email copy, with images
As an architect, you will probably have a lot of images of your buildings. Even as an aspiring architect, you are likely to have beautiful architectural drawings. But crafting good emails is not just about presenting those images. You need to present them in a mix of words and images that truly wow your recipient. And to achieve this, you need an efficient and easy to use email editor.
A WYSIWYG editor will do the job really well even if you don't know HTML.
You are an expert architect and not a web designer.
Pro tip: Try using readymade email templates to create emails that are neat and catchy at once. There is project management software for architects that can help bridge communication between your designers and the marketing team so that your email marketing messaging is on point.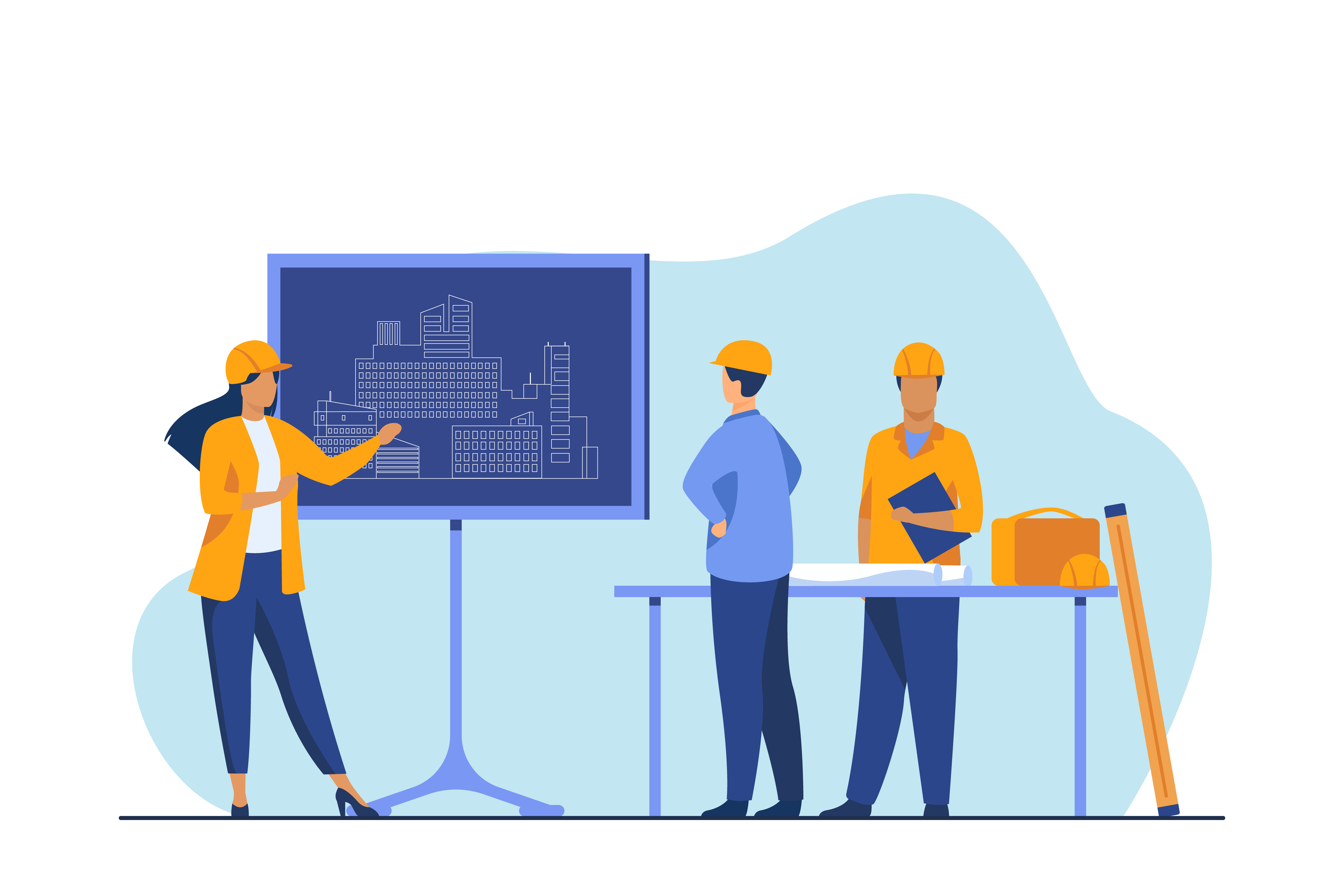 ‍
3. Segment your email list
Okay, now you that designed a great email, content wise and all set to send it - to whom?
Sending the right emails, to the right people, at the right time (even though it's a cliche), is still the way to go. What's the point in sending an email newsletter of your latest architectural achievement to a 20-yo with no personal income yet, unless she is a student of architecture. Email segmentation will make sure that you get this part right.
4. Personalize your emails
In order to make the reader truly like your emails, you need to send emails which the reader will feel is meant for them. And the answer to that is email personalization. And email personalization goes well beyond inserting the right first name instead of a 'Dear Customer'. You will find a detailed guide on email personalization here.
5. Test your emails before sending
Broadly, there are 2 things to test out. The quality of your content, and the effectiveness of your email subject line and content. Quality can be ensured by thoroughly proofreading your emails, and the effectiveness can be tested via A/B testing.
6. Execute your email campaign
Your emails are delivered first, read later. In fact, sometimes your emails go to spam. So you need to ensure that you choose the best email marketing software out there to suit your needs, and give you good email deliverability. Just avoid spam trigger words to help ensure your emails land in the opted-in reader's inbox.
Pro tip: Be well educated about laws like CAN-SPAM act. Follow the law so that the law doesn't follow you.
7. Measure your success
Having sent great email content to your subscribers, you will want to know how your emails are doing right? It's not just curiosity, but a real necessity to measure your email performance.
There are quite a few top email marketing KPIs to measure your email campaign performance:
List Growth Rate
Unsubscribe Rate
Bounced Emails
Open Rate
Click to Open Rate
Click-Through Rate
Email ROI
Revenue Per Email
Revenue Per Subscriber
8. Manage your email list
Email list management is quite crucial to ensuring that only the relevant and interested readers remain on your email list. A good way to make sure is including an easy-to-locate Unsubscribe option in your email (which is legally mandatory, by the way). A clean email list will ensure your email marketing metrics remain healthy, and your readers are those who will actually act on your email CTA, and eventually get more subscribers to become your customers.
Wrapping Up
Whatever architectural problem you are proposing to solve, you need to demonstrate your capability to accomplish it. And email marketing goes a long way in helping you achieve that goal.
Yes, email marketing, for architects, is hard work. After all, you are architects and not marketers. But the returns will be well worth the effort. Not only will you survive the ups and downs of the building industry and market, you will also thrive and grow. All this without having to part too much with your hard-earned dollars. Every architect's dream!
But to put your email marketing strategy into action, you will need an email marketing software that wouldn't burn a hole in your pocket and yet bring you results. We recommend SendX, which is intuitive and affordable, comes with a 14-day trial, and no credit card is required.
FAQs
‍
1) Why do architects need to go for email marketing?
Architects need to go for email marketing to maximize client outreach. Prospects don't prefer to step out of their homes much nowadays, ever since the pandemic begun. So being able to reach their email inboxes which they can check from the comfort of their homes is not only effective, but a low cost option as well.
‍
2) What are some top strategies that we can adopt as architects to get the most out of email marketing?
To get the best results out of email marketing, as architects you need to look at the following things:
- Build an organic email list
- Designing great email copies with high quality and relevant images
- Segment and personalize your emails according to the customers
- Maintain your email list by cleaning it regularly.
‍
3) How can I build a great email list for my architecture business?
In order to build an organic email list for your business, you need to have an email sign up form on your business landing page. But to actually get the visitors to sign up, you need to offer some incentive, like a free booklet, free consultation, etc., but something that delivers value to them.
‍
4) What kind of content should we send as architects, to our subscribers?
You can send regular newsletters and other informational artifacts that build your authority and credibility as leaders of the profession. But make sure that all your emails are articulate and authentic, since people look for architects who are experts in their field.
‍