How to Write Great Outreach Emails?
7 min read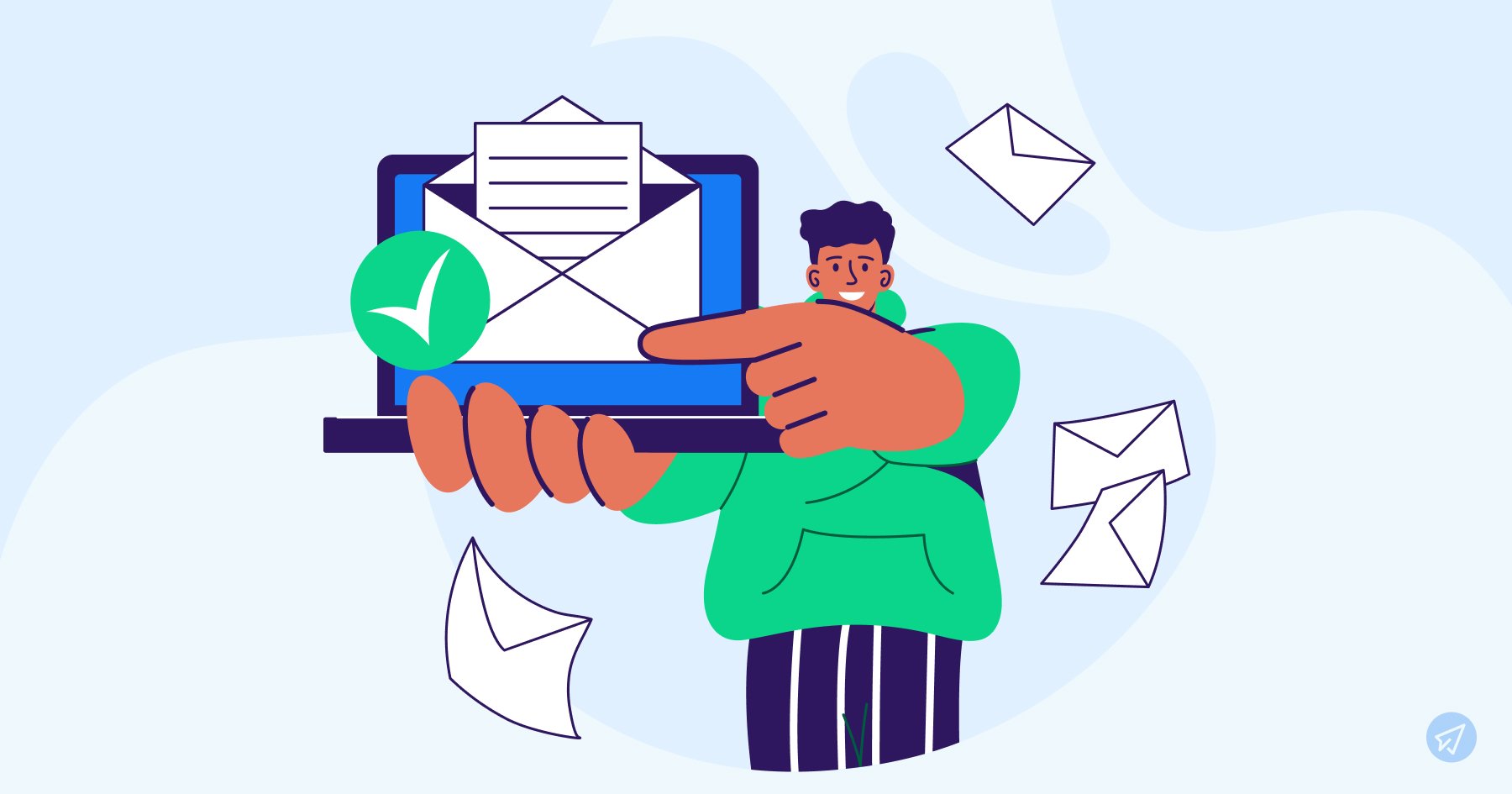 Do you want to generate leads for your online store? Are you looking to build backlinks through guest posting? Or finding ways to bring more traffic to your top content pieces?
Email outreach can be an effective way to achieve all these goals and many more.
But is it as simple as copy-pasting the same content to 50 contacts in your email list? Or letting ChatGPT do the work for you? Far from it.
A research from Backlinko states that more than 91% of cold emails get ignored.
After years of doing outreach and receiving several outreach emails at SendX, we have learned what separates the best outreach emails from the ones that don't even get read. Let's unlock these secrets of effective cold email writing.
What are Outreach Emails?
Email outreach involves sending a message to your cold contacts or potential business partners with different purposes, like generating leads, establishing relationships, or promoting your product or service.
For example, sending an email to your potential subscriber about the benefits of subscribing to your newsletter.
Businesses that get success with email outreach generally follow a solid process instead of blindly sending emails to as many people without a definite purpose.
7 Steps to Writing Great Outreach Emails That Get Responses
Knowing how to write a good outreach email is no rocket science. You just need to pay attention to 7 crucial elements and find ways to get better at them.
This process will help you achieve that.
1. Set Goals
Before emailing hundreds of people, ask yourself, "What am I targeting with this campaign?" Different campaigns will have different goals. For example, building links is the goal for a guest posting outreach campaign, while getting more engagement is the goal for a content promotion campaign.
How does this step help?
You find relevant people to target
You create laser-focused content
You focus on one CTA instead of multiple CTAs
You define appropriate success metrics.
These help you create emails that will get a high conversion rate.
Vikrant Jhala, Growfusely's content marketing specialist, discusses setting goals for their email outreach campaign to interview SaaS experts:
"Our outreach goal is specific – interview an individual who's been in a leadership role in a SaaS company for over 5 years. This goal-setting brings clarity and focus to our entire team. Based on it, we create dedicated SOPs and playbooks on how to find these experts, frame email content for interviews, and assist them so we get the best content for our readers."
2. Do Your Research
People no longer like responding to emails that seem generic. Take a look at this email.
Would this email leave a lasting impression? Probably not. It just seems like another email that has been copied and sent to hundreds of people.
Great outreach emails have one thing in common: they are well-researched. This means finding the right person at the organization in case of B2B emails, searching for the correct email address, understanding what their requirement would be, and how your product/service could be a great fit.
With personalized emails driving 6 times higher transaction rates, customizing every email you send is a great strategy.
While this may take a long time, with tools like SendX, you can create personalized emails quickly with segmented lists and tags.
Let's see how some research can make the earlier email more personalized and effective.
One major benefit of sending this mail is it does not make the recipient feel they are part of an automated sales list.
3. Make Your Pitch Concise
Even if your recipients are not busy founders, they will still prefer to watch a YouTube video or a cute puppy video on Instagram rather than read a large chunk of text.
Whether you want to publish a blog on their site, get an interview, or get a survey filled, make your pitch as short as possible.
The ideal length of your email pitch should be anywhere from 80-125 words.
One approach that works best is the PAS (Problem-Agitate-Solve) approach. This involves first directing attention to the pain point of the recipient, agitating that pain point, and then offering a solution.
Here's one short email example that gets this approach right.
In unique cases where you need to give a lengthy description, ensure you use bullet points and white space to make the text skimmable and less overwhelming.
4. Be Clear on What's in it for Them
You have a clear goal of what YOU want to achieve with your outreach efforts. But what will YOUR RECIPIENTS get out of it?
Simply put, your recipients don't care about your product's features or services. They are only concerned about how it can help them.
Thus, make the value mutually beneficial and put them first in your pitch. For example, don't just talk about how you're a great blogger and can write the perfect guest post for them.
Give them a list of topics their blog does not cover and show them how it benefits their readers.
Here's one outreach email that clearly mentions the value proposition.
Not only does the sender provide detailed benefits of getting on a call with him, but he also plugs in the recipient's company name and puts across the value in bullet points that are easy to grasp.
Additionally, enhancing your outreach with tangible incentives, such as offering free company merchandise like custom t-shirts or mugs, can significantly increase engagement. These physical tokens not only add a personal touch but also serve as a lasting reminder of your brand, potentially increasing the effectiveness of your outreach efforts.
5. Create a Great Subject Line
47% of email recipients decide to open an email based on the subject line alone. What does this mean? Even if your brand name is not popular, you can prompt users to click on your emails by getting the subject line right.
Shyamal Parikh, Smartlinks' founder, says, "All of us dread waking up to a flooded email inbox. That's why many of us take subject lines into consideration to decide whether to open an email or put it into the bin. Our team has found that utilizing the company's name in the subject line with a question increased our open rate by 75%. One subject line that has worked wonders for us is, '[Company Name] missed an opportunity to rank on Google.'"
A great email subject line has all or most of these elements:
It's intriguing
It's concise
It does not come off as salesy or sleazy
It reflects the content of your email
It's personalized
Let's take an example to understand this.
Scenario: You're pitching for a guest post on Contently.
Good subject line example: "Great Addition for Contently's Blog"
✅ Intriguing (The recipient has to click your email to find out what the topic is)
✅ Concise (Does not stretch for too long)
✅ Does not come off as salesy (You don't talk about a guest post yet)
✅ Reflects the content of your email (Perfect for introducing a guest post topic)
✅ Personalized (Adding the company's name makes it feel personal)
Bad subject line example: "Guest Post Request for your blog"
❌ Intriguing
✅ Concise
❌ Does not come off as salesy
✅ Reflects the content of your email
❌ Personalized
6. End with a Strong CTA
You created the perfect email pitch and subject line. But what if, at the end, the recipient is left with, "Okay, but what next?"
Instead of leaving your recipients hanging, put a simple CTA that prompts them to take a step in the right direction.
Here are some simple and straightforward options:
Would you be open to discussing this further?
Are you open to this idea?
Can we set up a meeting?
Subscribe to get more updates
These CTAs also help increase your engagement rate.
One mistake that we often see marketers making is using multiple CTAs like:
"Would you be open to this linking collaboration? If not, can we go forward with a social media post collaboration?"
Giving too many options in your CTAs can backfire, as the recipient may choose not to take any action. Instead, focus on one goal per email.
7. Send Follow-Up Emails
Your email may have been missed, or the recipient may have bookmarked your email but forgot to reply. In such scenarios, follow-up emails can help you not lose out on those conversions.
Jason Zook, the founder of Wandering Aimfully, says, "For years, I'd been doing something that just came naturally to me when sending sales or pitch emails. That thing was sending a follow-up email. And I recently realized that more than 75% of the 2000 deals I've landed have come from sending follow-up emails."
Instead of just repeating your email, here's a strategy on how to get the recipient's attention with your follow-up email:
You can even offer extra incentives to nudge your recipient to take the desired action.
While following up, ensure you're giving your recipient some time instead of bombarding them with repeated emails. It's always a good practice to restrict yourself to 2 follow-up emails after a week of no response.
Three Examples of Great Outreach Emails
While there's no quick-find solution to creating and customizing effective outreach emails, here are three examples to get you inspired.
1. Demo Cold Email – FullStory
FullStory provides intuitive digital experience intelligence to companies. Their cold demo email scores full marks when it comes to personalization. Not only do they address the recipient by name, but they have included a demo of how their tool can be used on Proposify's (recipient company) website.
This shows they have done the research, and they also put forward a tangible benefit like "helping understand customer experiences" instead of loosely throwing around words like growth and revenue.
They also include the link to the free tool, making it a great CTA.
2. Guest Post Pitch – Netpeak Software
The one thing notable about this guest post pitch by Netpeak software is how they put forth the benefits of guest post collaboration. It's clearly centered around how the guest post would help the recipient instead of the other way around.
By putting these benefits in a bulleted list, Netpeak also does a great job of drawing the reader's attention.
Ending the email with a CTA question also encourages the recipient to leave a response.
3. Podcast Outreach Email – Outbound Squad
Many businesses are now experimenting with visuals and videos in emails. Outbound Squad takes this further by personalizing the video for the recipient. They also demonstrate social proof to show the recipient that they have delivered high-value podcasts in the past as well.
A clear CTA at the end, followed by an appreciation of their work, is a great way to end the email.
Conclusion
If you create outreach emails the same way you create generic onboarding emails, you'll hardly see a good ROI. But with these tips described above, you can craft emails that are not only personalized but engaging as well.
In the end, always put yourself in your recipient's shoes. Before hitting the "Send" button, ask yourself, "Would I respond to this email if I had gotten a similar one?"
If the answer is yes, you're on the right track. You can even A/B test your emails to find what kind of cold emails resonate well with your audience.
Frequently Asked Questions (FAQs)
1. How do I start an outreach email?
Start by jotting down your purpose and doing preliminary research about your recipient. Once that is done, create a short draft that contains a relevant and personalized pitch, an engaging subject line, and an actionable CTA.
2. How can I improve my outreach email?
Here are some best practices to improve your outreach email:
Target the right people
Don't use readymade templates. Always create your own.
Do comprehensive research about the recipient.
Use their name.
Go visual. Add a picture, create video, or GIF that goes well with the email's content.
Keep the pitch simple and short.
Focus on what's in it for your recipients.
Create multiple subject lines and test which works best.
3. What is the best day to send outreach emails?
According to research, weekdays, especially Tuesdays and Thursdays, are the best. You might see low engagement if you send outreach emails on the weekends.