How to Create the Perfect Email Survey Invitation (With Examples)
4 min read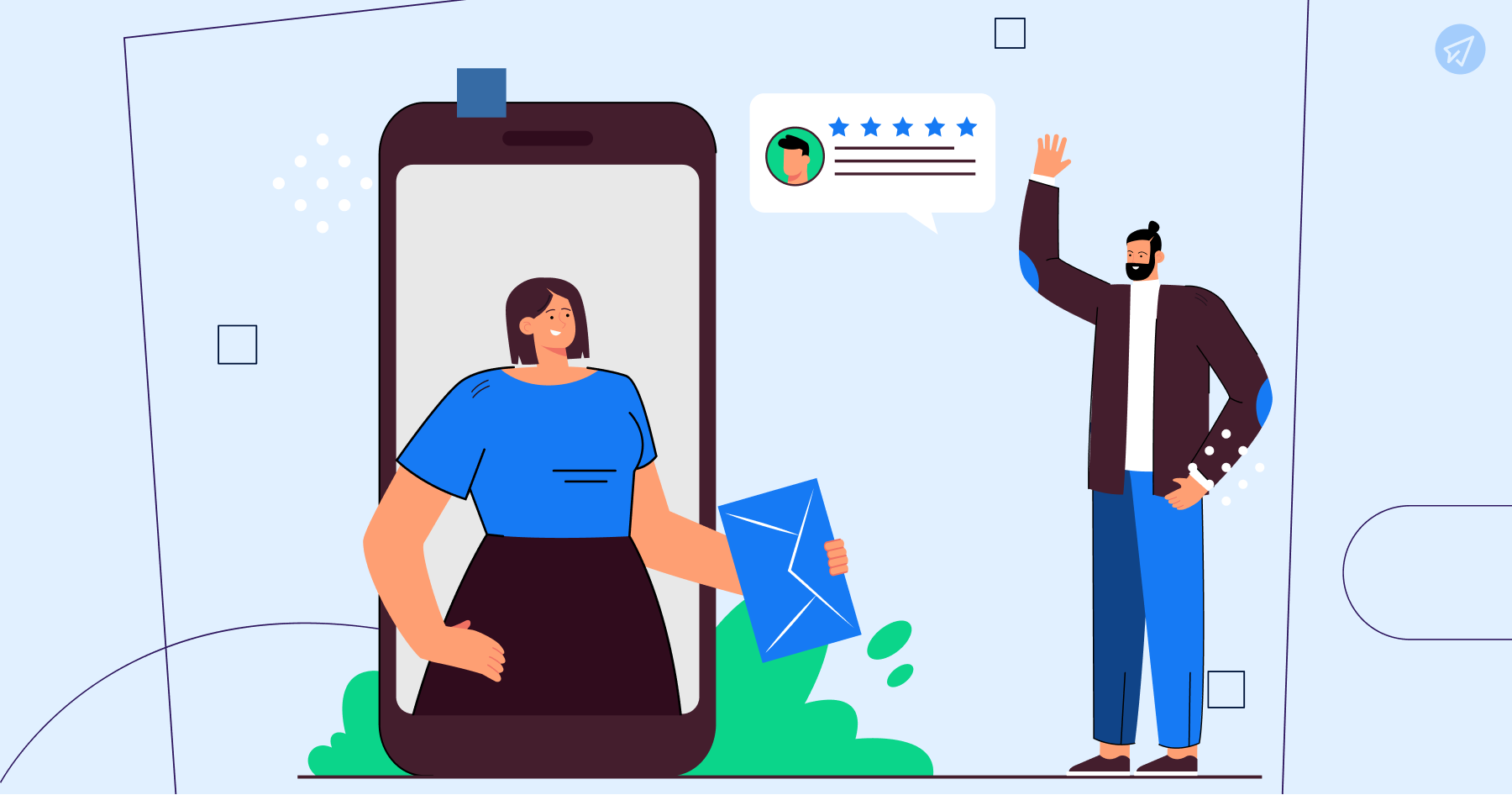 Sending emails could never go wrong; that's what most companies think. And this is correct. It allows the companies to build relationships with their customers. Most companies are going one step further and implementing surveys in their emails. By sending an email survey invitation, you get to know the likes, dislikes, and any customers' suggestions.
Creating a survey is difficult, but convincing your respondents to fill it out is difficult. The best way to do this is by writing a compelling survey invitation email.
In this article, you'll learn about email surveys, how to write a survey invitation email, and best email survey examples. Sounds great!! Let's begin.
What Is A Survey Invitation Email?
A survey invitation email is an email you write introducing your survey to your customers and taking responses from them. They are necessary as you can't send the survey directly in the email. It would help if you told them what the survey is all about and its purpose and gave them reasons why they should take it.
It works well when you send the email survey templates to your customers, employees, or people who have no idea about your organization. The customers need to take time from their busy days to fill out the survey responses.
Most organizations ignore this critical part and fail to get the customer feedback they should have. There are several ways to write a survey invitation email, helping to entice your respondents and get a high response rate.
How To Write An Effective Survey Invitation Email?
Getting a reasonable response rate from customers is a great outcome. An invitation to take a survey may seem like a small detail, but it can decide whether someone will take the survey or not. There are a few things to make your email survey invitation appeal to the audiences:
● Consider what's in the survey for the customers
The content of the email plays a vital role in customer responses. It is ideal to consider what motivates the customer need to have before taking the survey. Here are some things you can keep in mind:
Taking the survey will get them more of what they want. One reason the customer might fill out the survey is that if you let them know, they have a chance to influence your company's actions.
Taking the survey will make them feel important. Knowing your customer's emotions will help you to get survey responses.
Taking the survey will provide them with a reward. In this way, they will be eager to take on the survey.
● Don't begin your email by starting with how impressive you are
Some companies begin with the sentence in their email survey invitation, often saying that they are the market leaders and we can do better. Please don't follow the same suit and try to avoid it. If you want to introduce yourself, it is better to keep your introduction as neutral as possible.
● Tell them the duration of the survey
In the introduction paragraph, educate the customer how long the survey should take them. This way they can prepare for the commitment and won't feel trapped once they begin the survey and get to know that it's longer than they expected.
● An amazing subject line
The subject line of your email is the first thing that respondents will see in their inboxes. Ensure that the subject line entices them to open the email. It should be clear that you ask them to take the survey and avoid any spammy tactics like using too many exclamation marks.
● Avoid spam
Suppose you want a high response rate to your email survey invitation. The essential step is to ensure the email does not end up in the spam folder. Once you have lost the email to spam, getting a reasonable click rate is less. So, here are the best ways to do this:
Ensure the content is free of rubbish.
Ensure the "from" address is a legitimate email.
Ensure the subject line is engaging, personalized, and non-spammy. Avoid the phrases like entering to win, Great deal, or anything that suggests a limited-time offer.
Survey Invitation Email Examples
Now you know what all goes into creating a successful survey request email, you are ready to write your survey invitations. To give you a clear picture, here are a few email survey examples that will help you create the email survey invitation:
NPS survey email template
The goal of an NPS (Net Promoter Score) email is to get customers to answer a quick inquiry by rating something on a scale of 0-10. It's one of the criteria used to assess a company's success. You use your NPS survey to evaluate your customers to refer new customers to your brand. Here, it consists of the title and the lines apt for making the experience. And lastly, it follows up with an NPS question. This is one of the popular email survey examples. It is simple and to the point to gather customer feedback.
Customer satisfaction survey email template
The customer satisfaction email survey template has to be on point. The text is crisp, short, and finished in 1-2 lines. It ensures that the whole motto of the email survey invitation is to ensure that the customer understands the survey and that taking their response is easier.
Why did this email with the customer satisfaction survey work?
Simple and short.
It gives an estimate of how long it will take.
Direct and to the point.
Provides a reason for the customer to complete the survey.
Customer effort score survey email template
The customer effort score email survey is necessary to know how the customer found out about the customer service. This email survey is an apt example of how to build your customer effort score email. Include an eye-catching title with the related text. Follow it up with a statement that allows the customer to submit the response. It covers the question: The team made it easy for me to resolve my issues, with options to select from.
Customer feedback survey email template
After announcing a survey, the first emails you send to customers are feedback invitation emails. You include a link to the research in these emails and encourage your recipients to reply to the questions, which generally ask them to provide feedback on the products and services.
This email is straightforward and to the point. It provides a rationale for respondents to complete the survey and an estimate of how long it will take. It also implies that the client is the primary recipient of their input.
Why did this email template for customer feedback work so well?
The subject line should be brief.
The body of the email should be short.
Mentions the survey's deadline.
Customers get assured of their privacy.
Conclusion
As you can see, these are some of the famous survey invitation email examples you can implement. These templates can be customized according to your brand voice and customer needs. Remember to keep your email survey invitation short, why the survey is essential, etc. With these email survey invitation examples, you'll be able to create awesome survey emails that get you high response rates.