The Rise of Interactive Emails: Engaging Subscribers With Dynamic Content
5 min read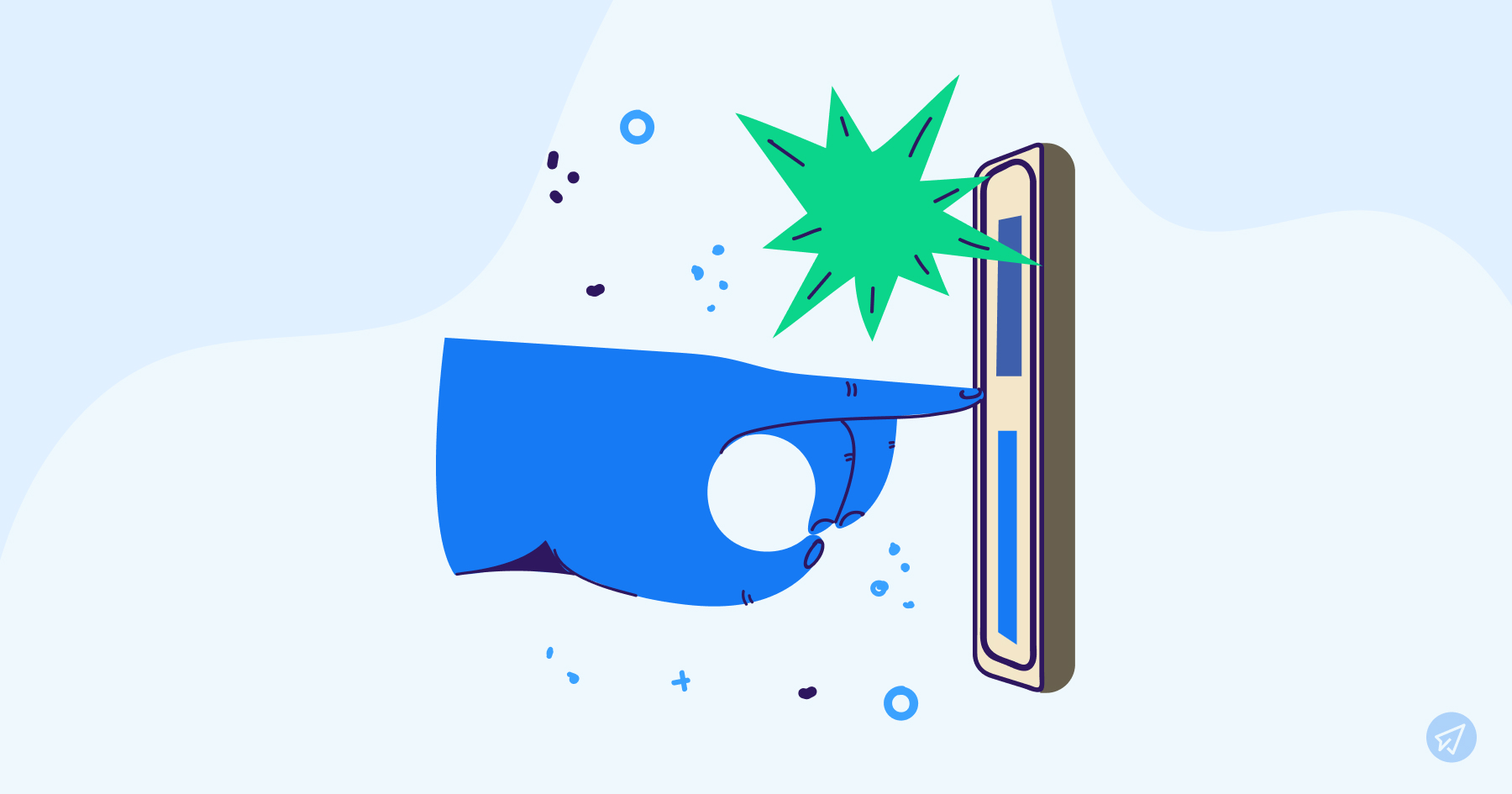 Email marketing can be extremely valuable for business when done right. Having a large email list means you get regular, direct access to your customers and audience. That said, if this audience base isn't engaging with your emails, your campaigns may not be hugely effective.
HubSpot states that email open rates can range between 33.5% to 41.6% and CTR can be as low as 3% depending on your industry. This is why email marketers need to come up with new ideas to help boost engagement. Interactive emails are one emerging strategy that can help you do that.
Table of Contents
What are Interactive Emails?
Interactive emails have some sort of interactive element that subscribers can engage with in some way. These elements can be as primitive as including a button for the user to click, or you can input an entire form for the user to fill out.
The purpose of interactive emails is to help make the emails more appealing to read and use, boosting engagement and subscriber retention. In essence, they're features that make the email less boring and more memorable, making it more likely that the recipient will interact with your brand.
There are a lot of benefits to using interactive emails, despite them sometimes being more difficult and time-consuming to code and create. These benefits include:
Interactive emails can give you a massive boost in engagement, which can help drive more traffic and sales to your websites or services. According to G2 Learning Hub, email has the highest return of investment, with American businesses making $36 for every dollar spent on email marketing. Interactive emails can make them even more effective.
Enhanced customer experience
Interactive emails are more fun, intuitive, and often more accessible, helping to boost the user experience when interacting with your brand. This enhancement makes you more memorable and helps your email content become something they look forward to receiving, as it stands out.
Interactive emails can help ensure that your audience sticks around and stays subscribed to your email content. This is because emails with interactive features are much more valuable than other emails, making them appear more worthwhile.
The Different Types of Interactive Emails
There are so many different interactive elements that you can add to your emails, completely changing their appearance, function, and more. Here are some of the most popular and effective types of interactive email content.
Image carousels
Image carousels are a great way to add more visual elements without compromising the design of the email. For example, if you have a high ticket dropshipping business, you can add pictures users can click through without leaving the email, all contained in a single container of elements.
Carousels can also flip through the images automatically, adding dynamism to the content, making it more interesting.
Do note that when using carousels for email marketing, you will want to ensure that you're using quality images to be effective. Using the best types of visuals for your brand will help the emails pop up and make them interesting to browse and read.
Videos
Embedding videos into your emails is a fantastic interactive element, as it helps you showcase your products effectively and add more personality to your brand. Video content is some of the most watched and engaged types of content online, so adding it to your emails can help them become more effective.
Be aware that video isn't supported on all platforms or devices, so don't fully rely on video for the bulk of your email; otherwise, some people may be unable to view and interact with your content. Have a good backup option in case the video isn't supported, such as a thumbnail that keeps the email looking visual.
Polls
Users love polls. They're engaging and fun, making it feel like their thoughts and opinions are being heard, tightening their bond with your brand. You can create various types of polls, be them silly or more serious, depending on your specific brand.
Polls aren't only a fun thing to add to your emails, but they can also be great ways to get insights into your audience. Their poll answers can become vital data that allows you to understand their interests, helping you create tailored content that boosts engagement. Try to obtain as much information and data as you can in unique ways, as you'll find that companies that use the most data often get the best results.
Add to Cart
Add to cart is a fantastic interactive element that can help drive sales while improving your emails. These elements allow users to go through the options of a particular product and add the amount they want within the email. This eliminates the need to be redirected to a landing page, making for a more seamless experience.
Adding this feature to your emails to make them more interactive is a great tactic for when you're running sales and promotions or sharing new products, as it adds convenience for the user. It's also good for when you're running time-sensitive campaigns, such as a Black Friday email marketing campaign, as it adds urgency to your content.
3 Examples of Great Interactive Emails
To better understand what your business can do to make your emails more interactive, here are a handful of great examples that real bands utilise to make their emails more effective.
British Airways Countdown Timer
During one of their recent sales, popular airliner British Airways added a countdown clock to their emails that changed in real-time to reflect how long was left in their current sale. This not only made the email more attractive and interesting but also added a great sense of urgency to the email, helping to drive more sales.
CompTrain Integrated Video
Fitness and health business CompTrain interestingly used video to make their email content valuable and engaging to their subscribers. When announcing a new training plan, they included an explainer video that went through the details and gave their subscribers a taste of what they could expect if they purchased the plan.
This video was not only a great way to add more insight and creative elements to the email, but because this video was also exclusive to email subscribers, it added the sense that being part of the email list was beneficial as they were getting bonus content not available elsewhere, which helped with retention.
Nike Image Carousel
Nike used image carousels to help keep their emails looking clean while boosting engagement. Instead of cramming many images in the email body, making it a large email to scroll through, they used a carousel contained in one element to showcase a new product range. This carousel moved automatically, adding a nice sense of fun and excitement to the email. Consider adding this technique to your next marketing plan for a product launch, as it's a great way to showcase your items.
3 Easy Ways to Integrate Interactive Emails
The choices can be overwhelming if you've not yet used interactive emails. To help you get started, here are a few tips and things you can do that are simple and effective. By adding these suggestions, your audience will notice a massive difference and will be more likely to engage with your content.
Hover effects can be an easy way to make your email appear more interesting and interactive, and it can also be an excellent way for you to add more information and content neatly. Making it so that hovering over an image prompts more text to appear, or even making your buttons change colour when hovered over adds clickability, encouraging more people to click through to your website or landing page.
Add email accessibility toggles
You should never understand the importance of accessibility in email marketing. Making your emails easy to view for all can help increase engagement. You can use interactive elements to add this functionality, and it can be as simple as adding high-contract switchers. Not every user will need this, but seeing that it's an option will show that you're a brand that cares, increasing affinity to your business.
When getting started with interactive elements, you may get over-excited and create something that features many different elements. You need to always think about how the elements are impacting the content, and furthermore, you also need to think about how this content will look on mobile.
Many interactive elements don't work on some email apps, making your brilliant emails look ugly and ineffective. Always design your content with a mobile-first mindset, as most people these days view their emails on a mobile browser instead of a desktop.
Conclusion
Interactive emails are a rising technology that more businesses are using to help drive traffic to their websites from emails. Email campaigns often see fewer click-throughs compared to the size of the email lists. Using these elements can help you increase this percentage, making them more effective, which can have multiple benefits like boosting profit and page views.
There are many ways to make an email more interactive and exciting. Review what will work for your business and audience when choosing what to add to get the most out of this exciting technology.