Top 6 ConvertKit alternatives for 2023
So to help you choose an alternative, we have analyzed the top 6 software to help you grow your email marketing on the basis of features, pricing and customer support available.
Read on to find out more.
1. SendX
SendX is an intuitive, affordable, and feature-rich email marketing software that can be the best alternative if you want to switch from ConvertKit.
Templates:
Unlike ConvertKit, it provides 30+ premium email marketing templates that make it easy and quick to create different kinds of campaigns - newsletters, product announcements, welcome email, etc.
All these templates are responsive so you get the highest engagement even with emails opened on mobile or iPad.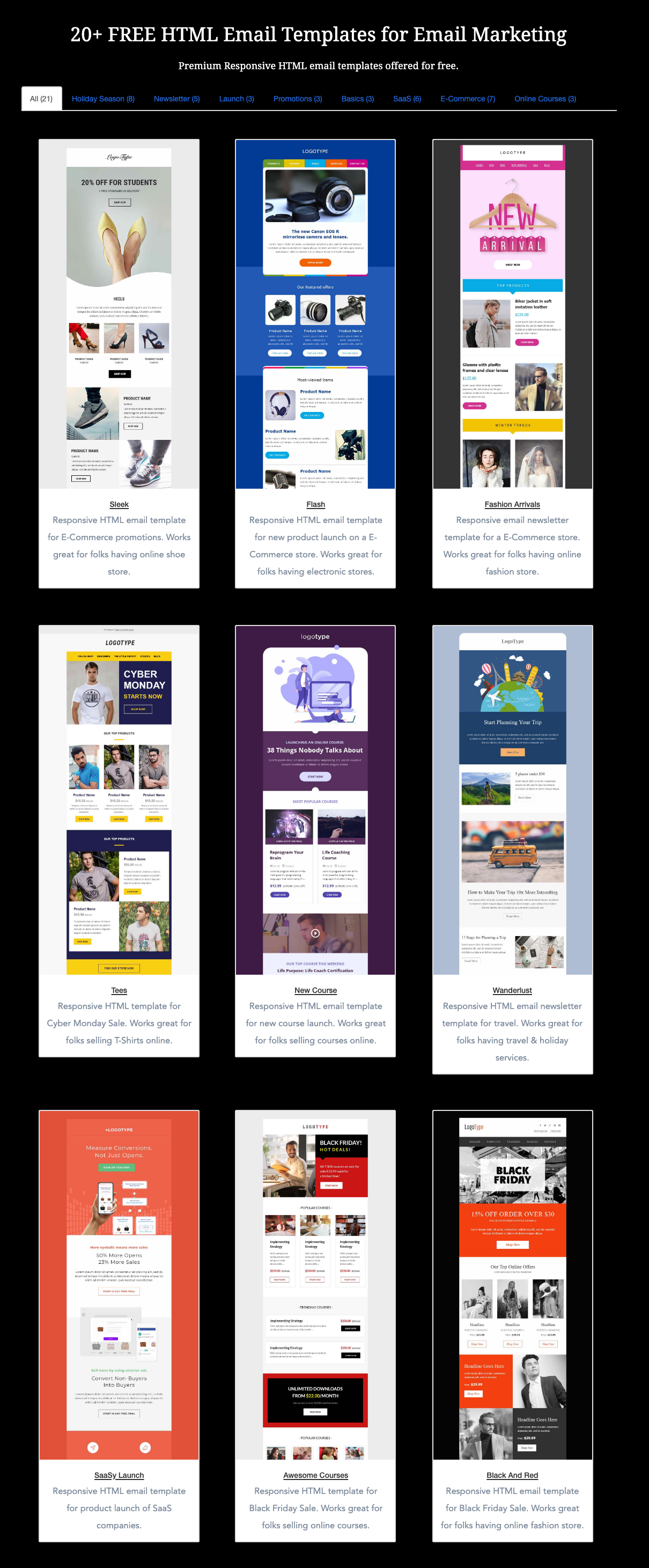 Drag-and-drop editor:
If you want to create your emails from scratch, it provides a WYSIWYG (What-You-See-Is-What-You-Get) email editor. To use this editor, you just have to drag different elements ( like text block, button, image block, etc) into the canvas and fill in with your details. It's that simple.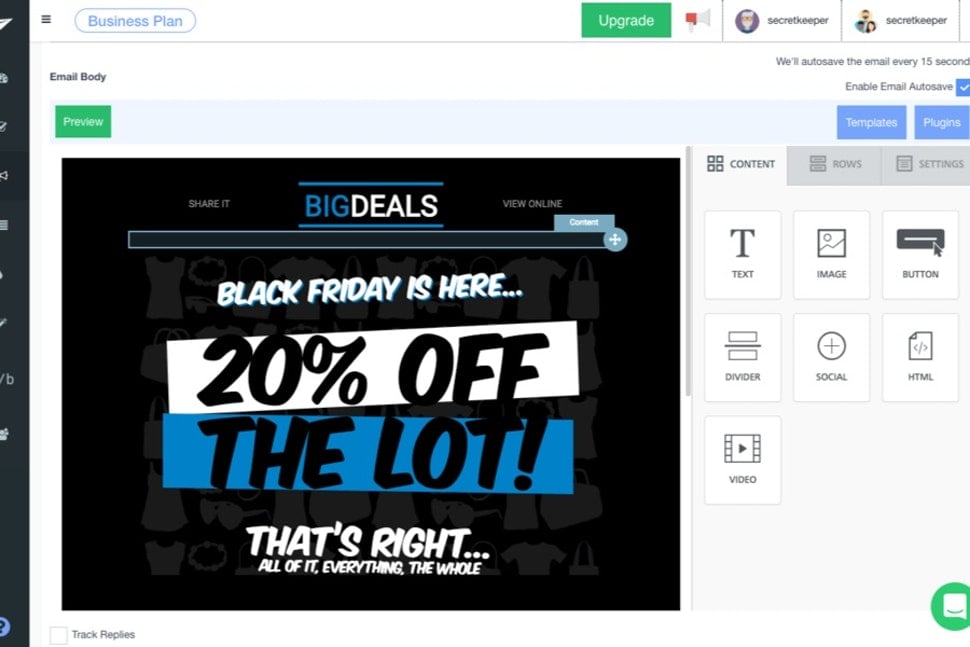 Segmentation:
SendX allows you to create advanced segments in your email list so you can deliver a more personalized experience & achieve better ROI on your emails with hyper-targeting.
You can see in-depth analytics for a certain category of subscribers. For example, you can filter by the following criteria: Subscribers present in a List AND Have not clicked any link in a campaign AND Have not replied to any campaign.
Apart from these features where it outperforms ConvertKit, SendX provides the following features too:
Ready-to-use, customizable popup forms you can use to collect emails on your website
Easy-to-read data dashboard so you can see who opened your emails, how many people clicked on links, etc.
Simple to use automation flow where you define the rules in simple terms- 'if' this happens, 'then' do this.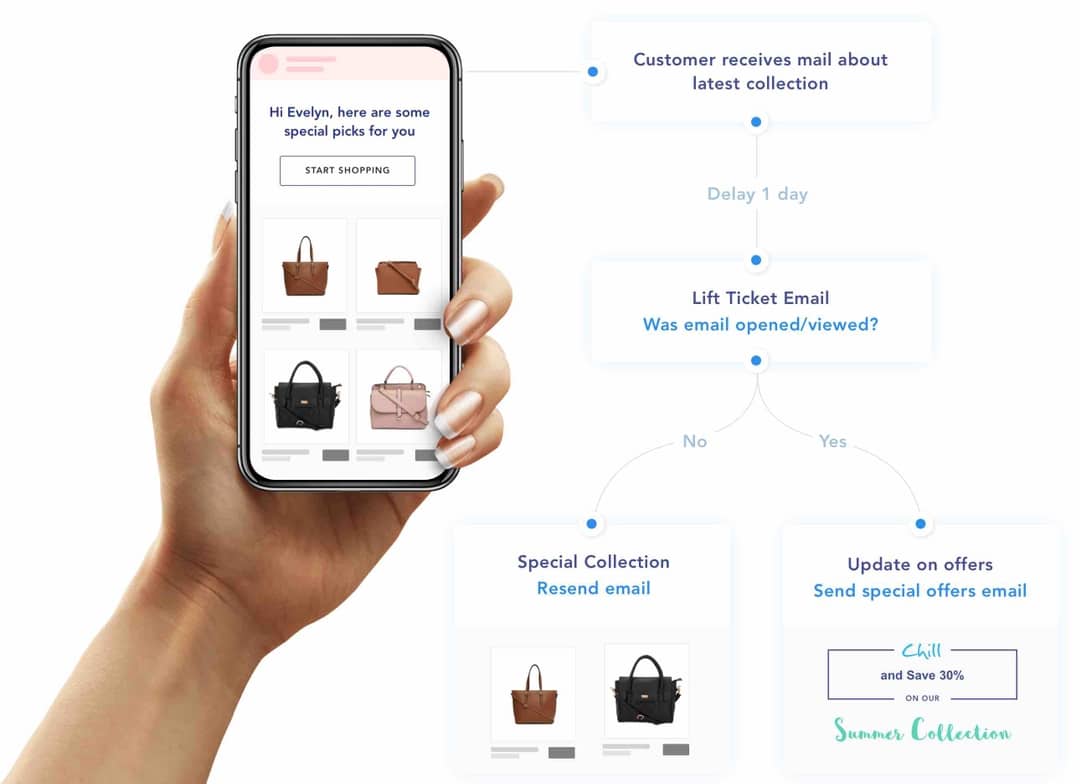 To make it totally hassle-free for you to switch, they provide a free migration service for all of the paid plans.
Pricing Comparison:
All of this costs 3x less than what you pay for a ConvertKit subscription. Imagine what you can do with the amount you save and the functionalities you get when you switch to SendX.
| | | |
| --- | --- | --- |
| Contacts | SendX | ConvertKit |
| 0-500 | $7.49/mo | $29/mo |
| 500-1000 | $7.49/mo - $14.99/mo | $29/mo |
| 2500-5000 | $29.99/mo | $79/mo |
*Least price, All prices billed annually
Another good thing about this pricing is that all your contacts are counted only once, even if they are part of different lists.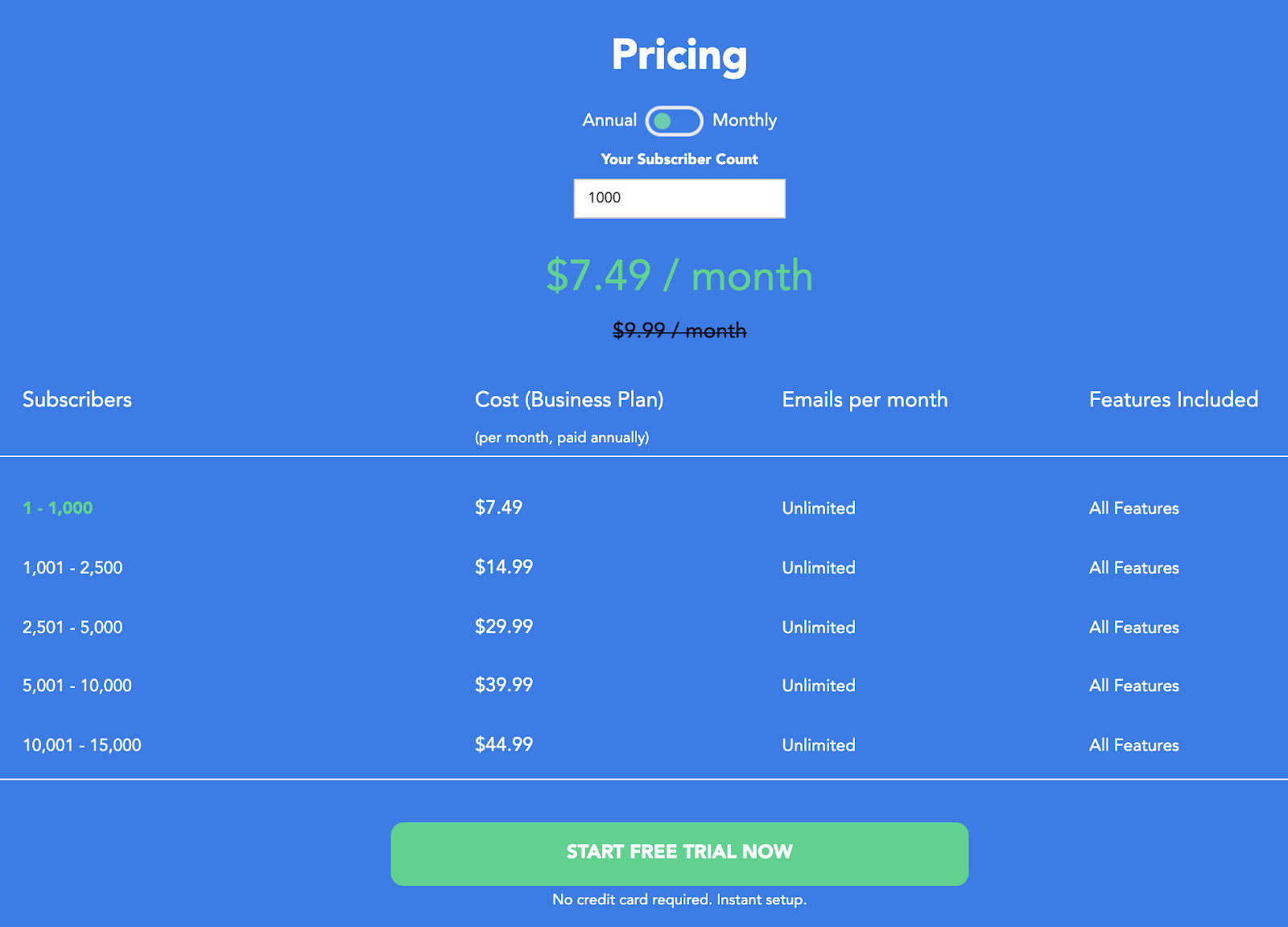 2. BirdSend
BirdSend is a direct competitor of ConvertKit because both of these target online creators. It's a fairly new software but has gotten attention for explicitly promoting itself as email marketing software for only content creators.
It defines a content creator as someone who is publishing blogs, podcasts or courses.
User Interface:
Just like ConvertKit, BirdSend doesn't offer fancy templates or full CRM features. It focuses on simplicity, efficiency, and speed of sending emails. So the UI is simple.
Unlimited Everything:
It allows you to send unlimited emails and you are only charged for the number of subscribers. Apart from that, you can also build unlimited forms & unlimited automation rules.
‍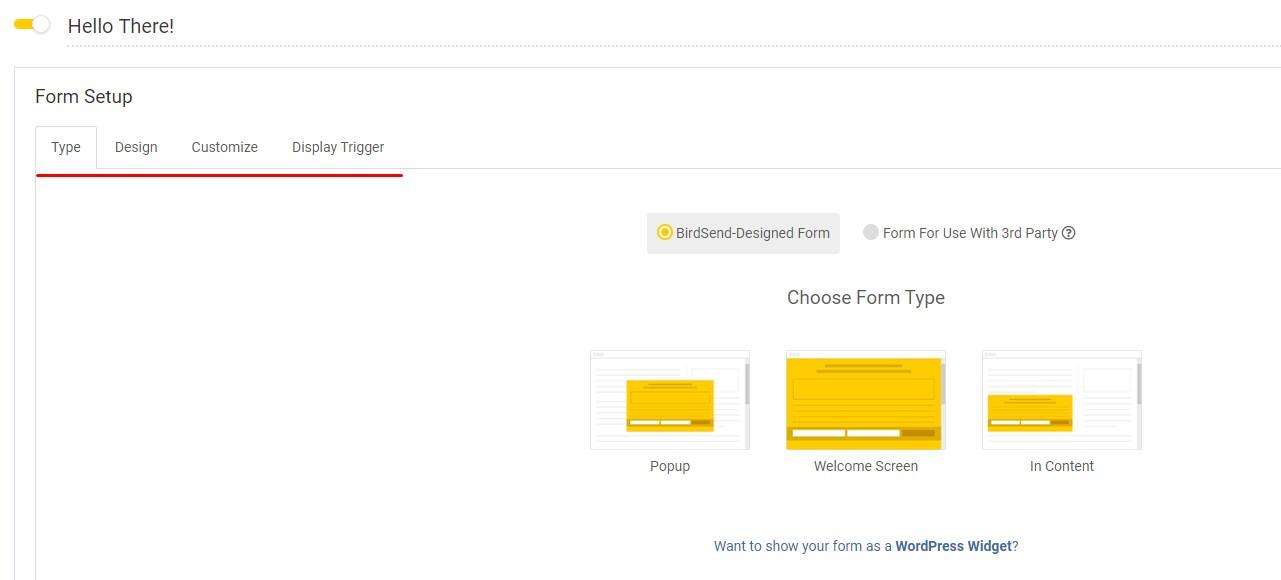 Lifetime Value of Subscribers:
With BirdSend, you get to see the lifetime and average lifetime value of each subscriber. You can also filter based on specific tags and campaigns. This will help you keep track of who your highest spenders are and then you can engage better with them.
Unsubscribe tag:
With their "unsubscribe from tag" feature you can ask the subscriber to choose which particular topics they want to unsubscribe from when they click the 'unsubscribe' link in your footer.
Support:
They have chat support and some articles on their help center to guide you through everything related to this new platform.
Pricing:
It offers a 7-day free trial. If however, you pay for a subscription and are not satisfied, you can get a full refund in 30 days after purchase.
| | | |
| --- | --- | --- |
| Contacts | BirdSend | ConvertKit |
| 0-500 | $7.2/mo | $29/mo |
| 500-1000 | $7.2/mo | $29/mo |
| 2500-5000 | $11.2-$15.2/mo | $79/mo |
‍*Least price, All prices billed annually
Here is the full pricing of BirdSend: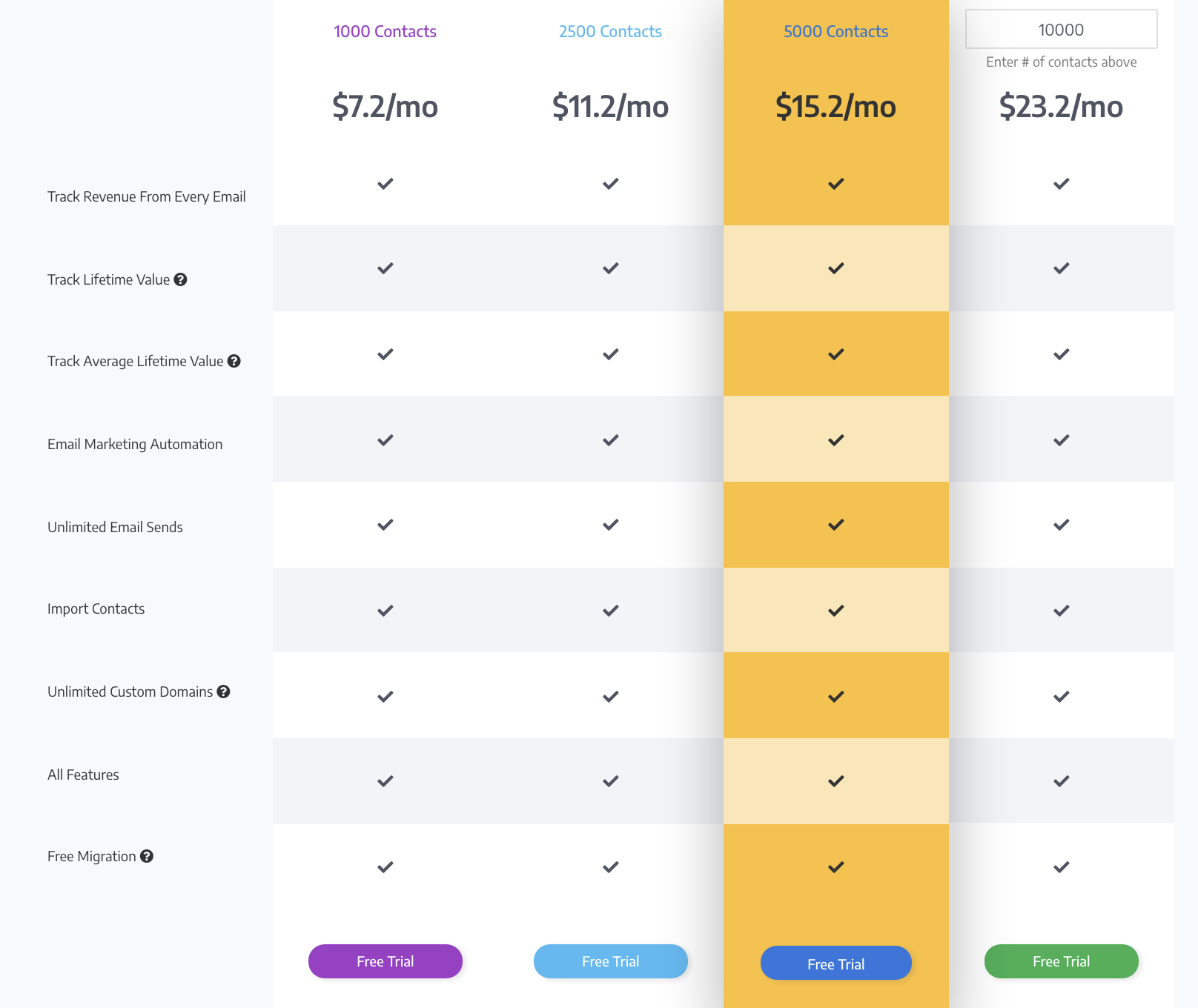 ‍
3. EngageBay
EngageBay is an email marketing software that many are switching to for its intuitive design and affordable price.
If you want a change from ConvertKit for a small business, EngageBay may be the right fit!
User Interface:
EngageBay is the Swiss Army Knife of email marketing automation platforms. You can use and create email templates, landing pages, web forms, web pop-ups, and even desktop notifications. The software has a simple drag-and-drop editor, and offers A/B testing as well.
For the tech-savvy, the software allows coding support for landing pages.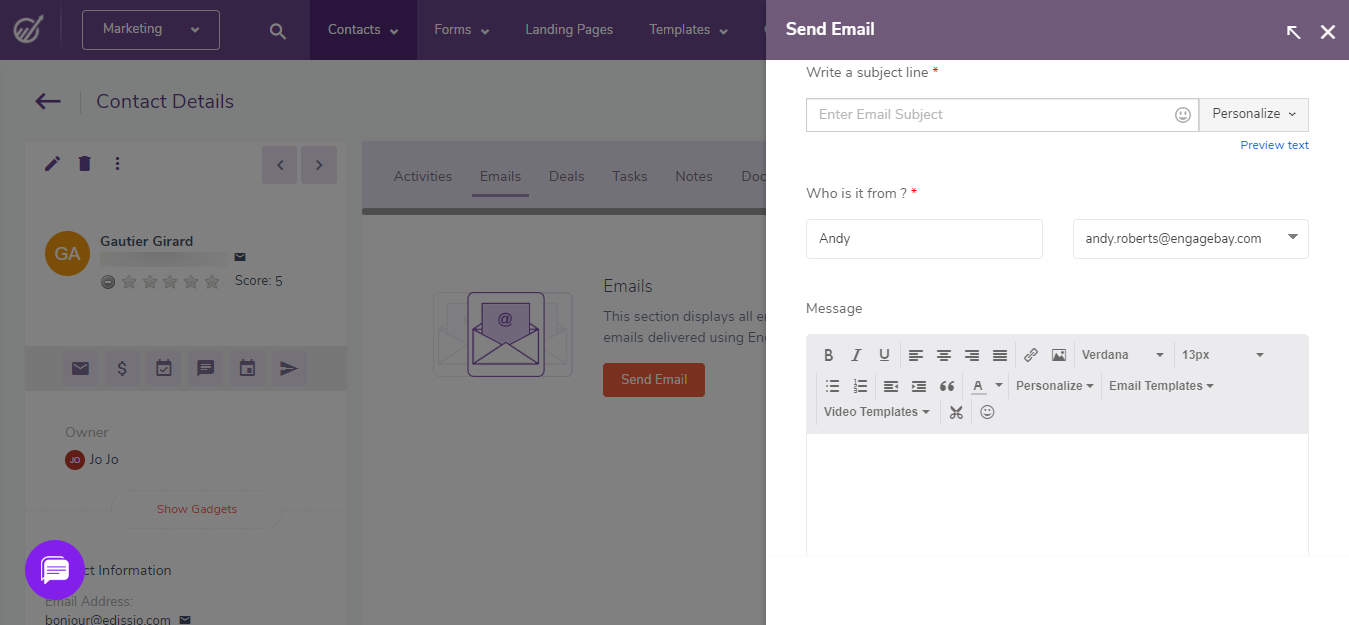 ‍‍
Predictive Lead Scoring:
EngageBay offers a value assigning tool that works like AI. It helps with automated contact segmentation right from the start, since all your contacts are automatically scored for their value based on pre-set conditions that can be customized anytime.
This way, new and old contacts can be added to or removed from email campaigns without your intervention. The tool records the changes in the score of your leads and adds them to more email broadcasts or a new drip campaign when the value changes.
All of this is quite easily automated.
Reporting:
EngageBay has a simple and clean dashboard, so you can easily monitor your emails and even SMS campaigns to ensure they're making their way through successfully. The reports are downloadable and can be shared with colleagues easily from within the dashboard.
Pricing:
EngageBay also has a free forever plan, limited to 500 contacts and 1,000 branded emails. That said, you do get most of the paid plan features in the free plan.
EngageBay has a Marketing Bay that covers all of the email marketing features. If you want sales and customer support tools as well, you can try the 'all-on-one' plan instead.
| | | |
| --- | --- | --- |
| Contacts | EngageBay | ConvertKit |
| 0-500 | $0/mo | $29/mo |
| 500-1000 | $10.39/mo | $29/mo |
| 2500-5000 | $19.99/mo | $79/mo |
*Least price, all prices billed annually
EngageBay's pricing remains affordable all the way up to their Pro plan, which comes with a dedicated account manager.
More pricing plans:
‍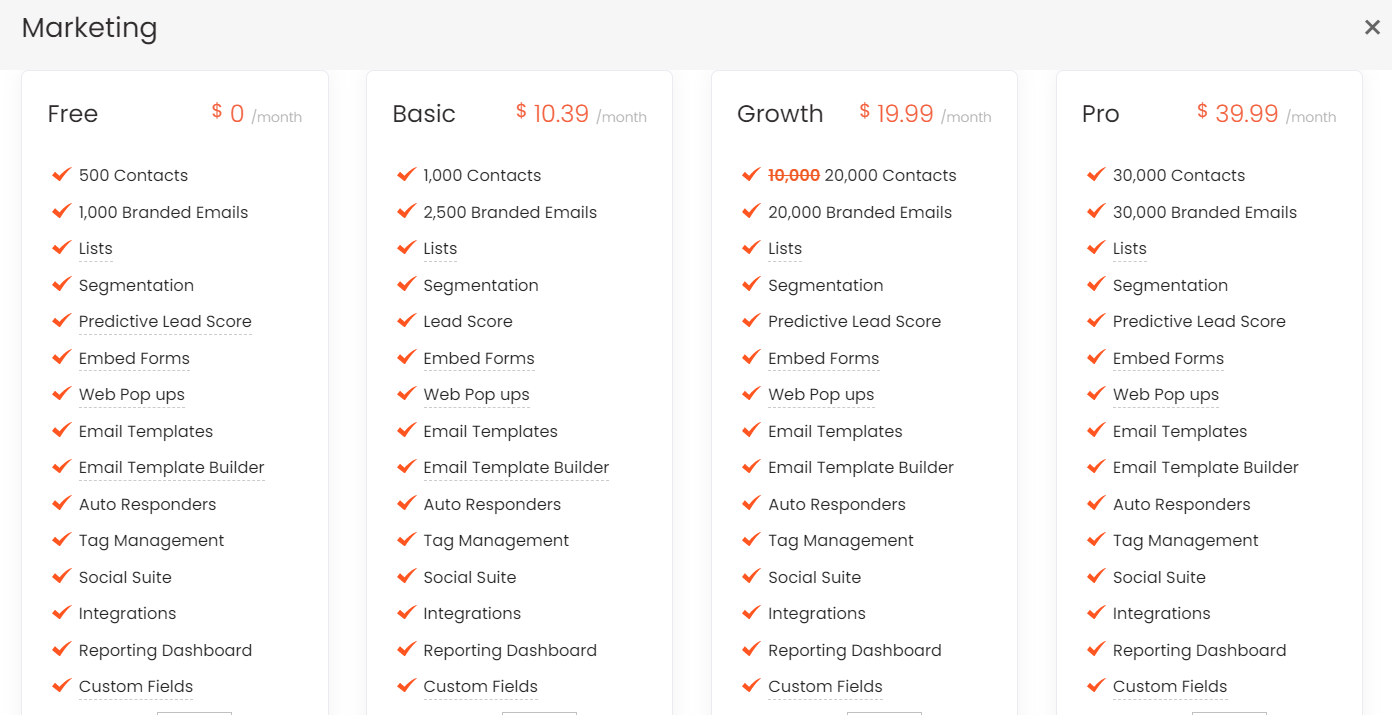 ‍
4. MailerLite
It's a modern, clean and simple email marketing software. Their interface & support is available in 8 languages. They also have an iOS app to keep up with your marketing on the go.
User interface:
MailerLite lets you do more than just send email newsletters. You can create custom landing pages, forms, pop-ups, and even websites using their drag-and-drop editor.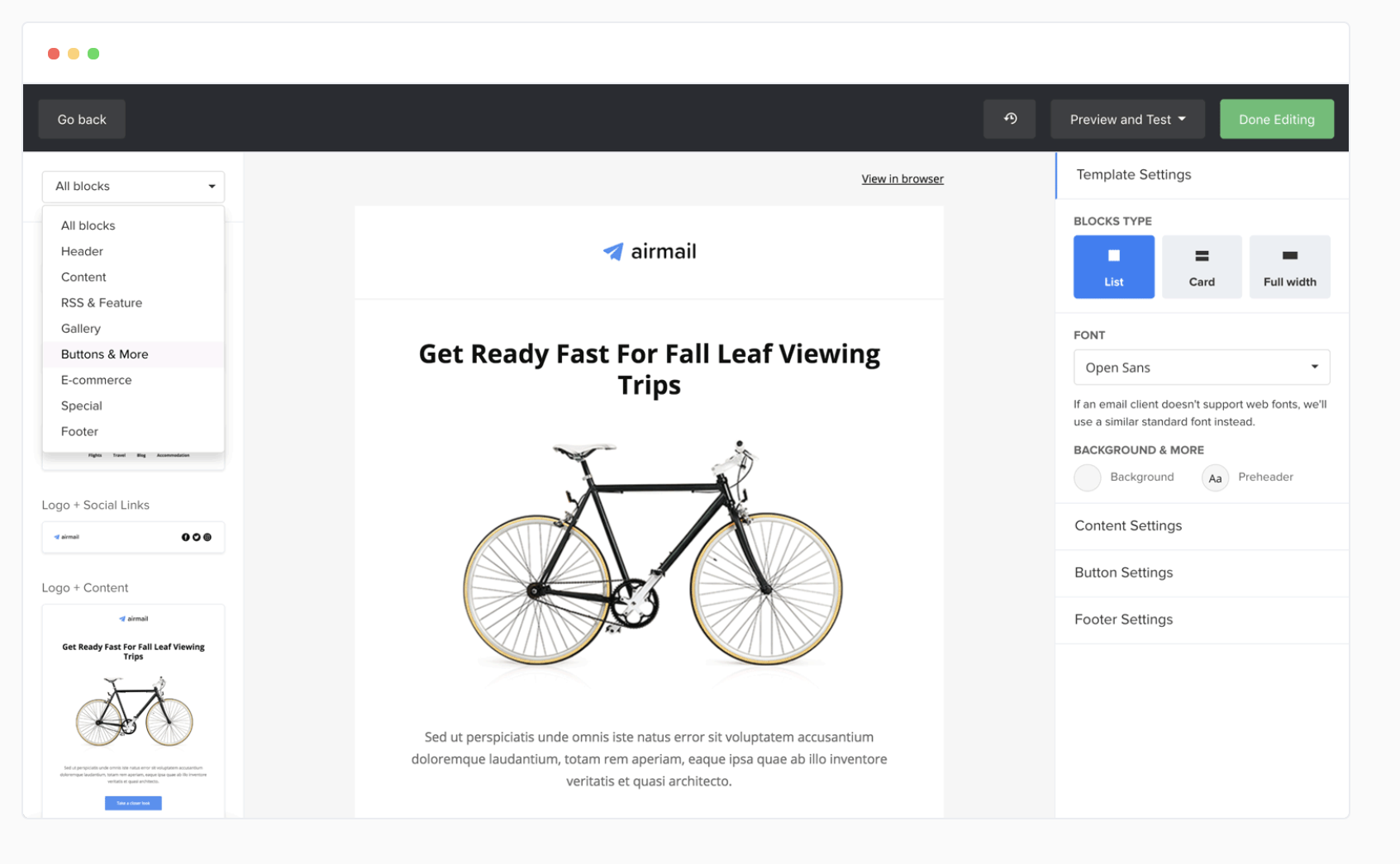 It provides a drag-and-drop editor that lets you design your emails & landing pages with pre-built blocks. Their pre-built blocks support a number of designs, social media, and dynamic content. You can save your designs as templates for later use.
The editor also allows you to embed twitter, Instagram, or Facebook posts directly in your emails.
A/B Testing:
MailerLite allows A/B testing of both emails and landing pages that are created using its editor. You can test up to 5 different landing page content combinations by dividing traffic between landing pages. All the results are displayed in an easy-to-understand dashboard.
Support:
Their free plan includes 24/7 email support. If you upgrade to a paid plan you get 24/7 live chat too. For an additional $100/month you will be assigned a dedicated account manager who will provide personalized & priority support.
Pricing:
You can try MailerLite for free if you have less than 1000 contacts and you send a maximum of 12,000 emails/month. However, you won't get the benefit of advanced features that are available with paid plans.
Paid plans start from $7/mo for 1000 subscribers with unlimited emails when you pay annually. The only disadvantage of this pricing is that you will pay for each subscriber that you send an email to for the next 30 days starting from the last day when you sent them an email… even if they have unsubscribed.

5. AWeber
AWeber is a tool for small businesses & entrepreneurs.
It provides three different editors to create your emails - Drag & Drop Email Builder, Plain Text Messages & HTML Editor. To further customise, you can add your custom HTML code to any of these blocks: Headline, Paragraph, Article, Product, Coupon, and Signature.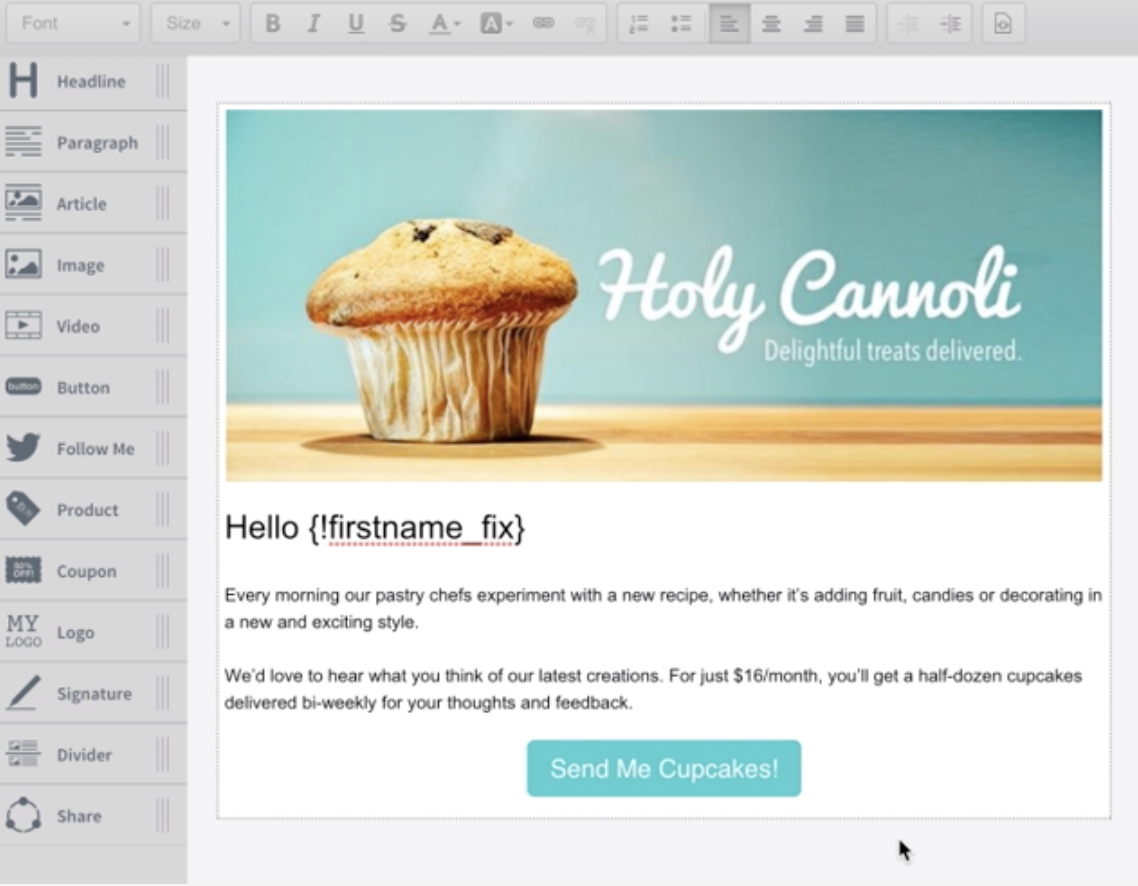 AWeber launched a Smart Designer for your emails.
You put your website URL in a form field & it analyzes your website or social media account for logos, image, and color palettes. Then it automatically builds ready-to-use, custom email marketing templates for your business.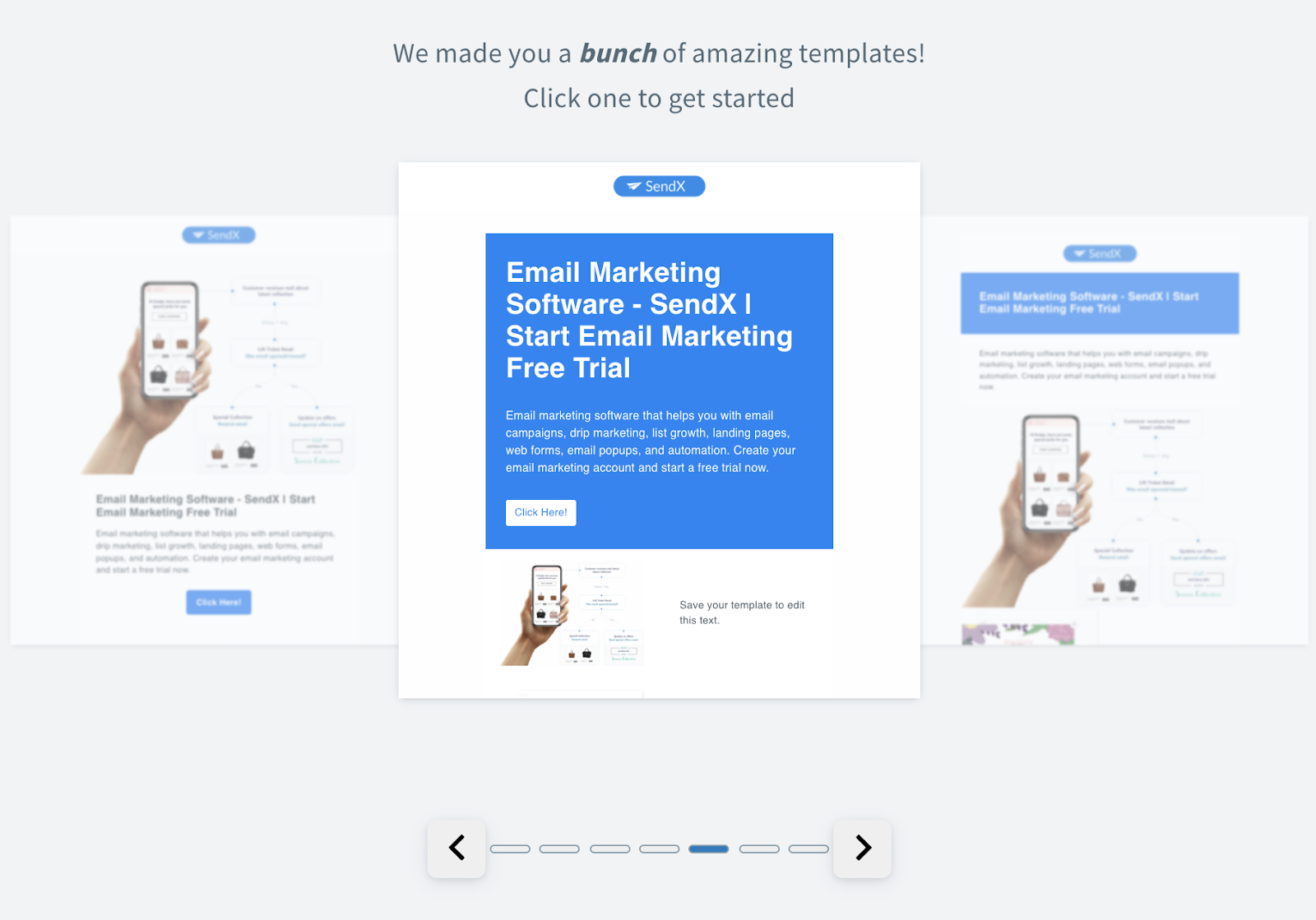 You can create custom drip campaigns — like a welcome series, product launch series, customer onboarding sequence, or even an online email course.
It offers integrated split testing that enables you to test different subject lines at the same time.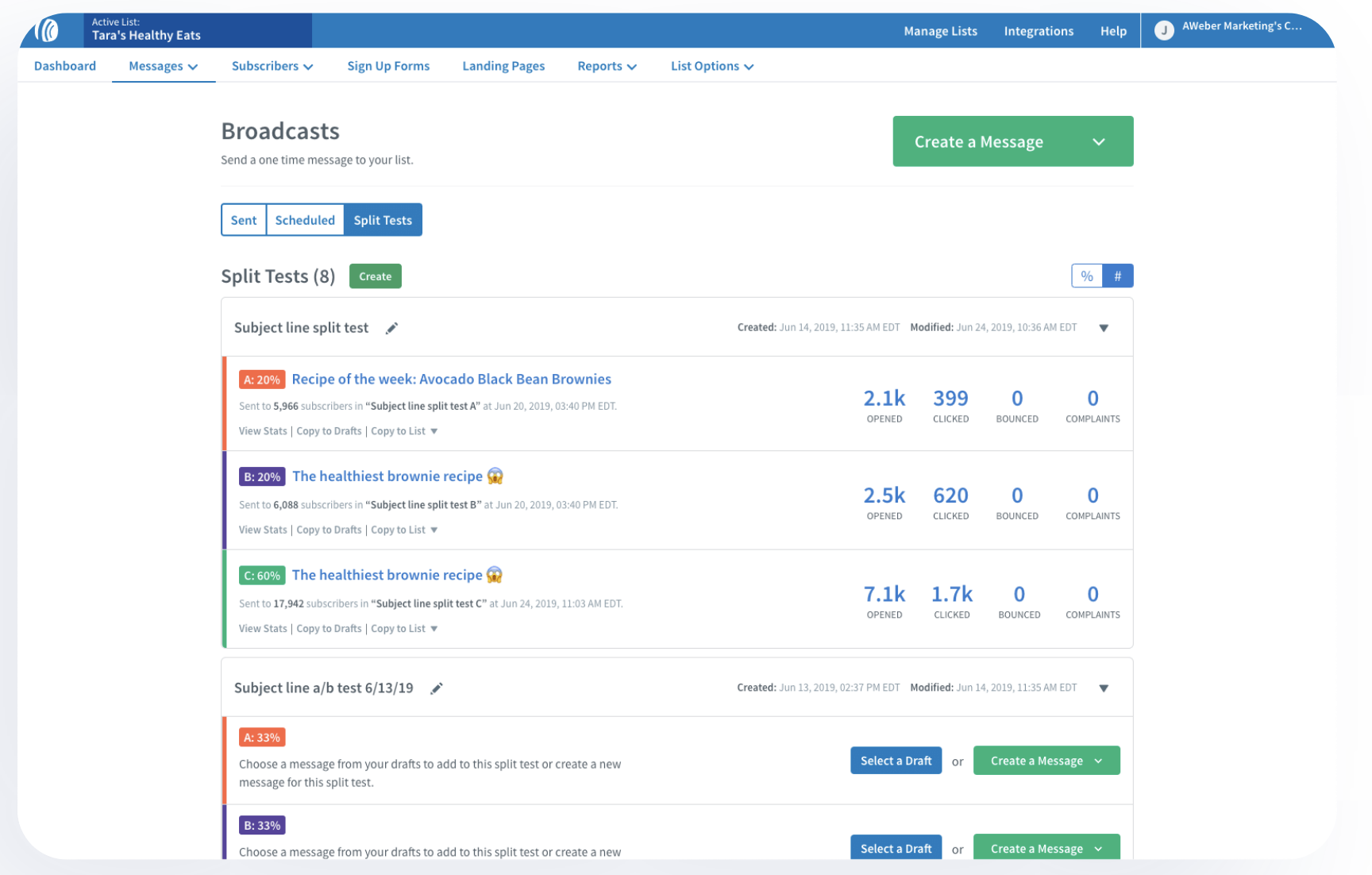 Reporting:
For email marketing metrics, you can get stats like open rate, click-through rate, bounce rate, etc with their analytics platform or on their free mobile app, Stats.
| | | |
| --- | --- | --- |
| Contacts | Aweber | ConvertKit |
| 0-500 | $16.15/mo | $29/mo |
| 500-1000 | $26.15/mo | $29/mo |
| 2500-5000 | $46.15/mo | $79/mo |
*Least price, All prices billed annually
‍Full Pricing:


6. Mailchimp
Mailchimp is an all-in-one CRM tool but before it evolved to become that, it was a popular email marketing software.
It is usually loved by people for it's easy to use interface, variety of templates and large number of integrations it offers. Their templates offer a lot of flexibility & creativity as you can create 1,2 or 3 column structure without any complexity.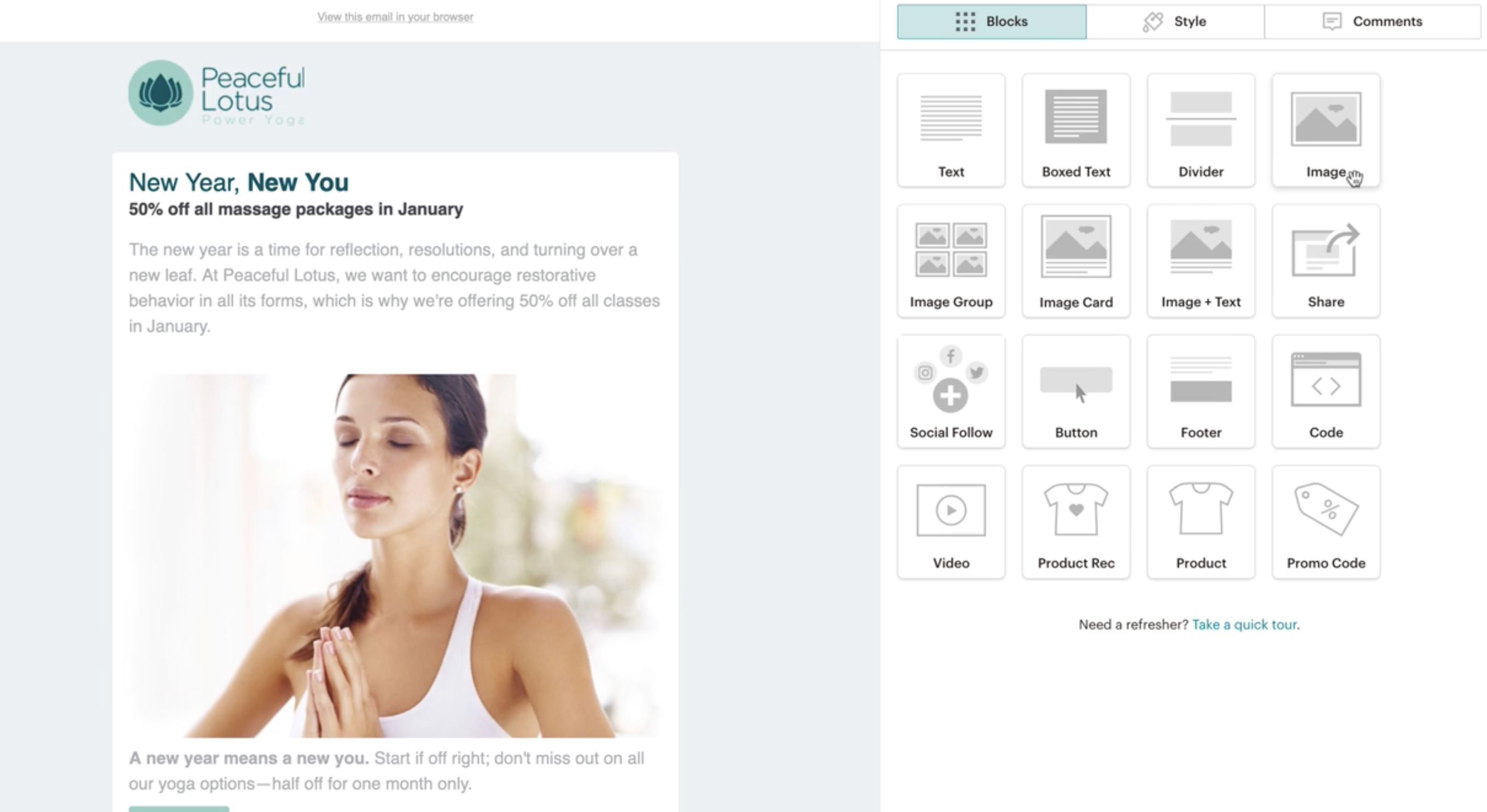 With their automation features, you can run a facebook ad and direct people to a landing page where you collect their email address. Those email addresses can then be directly added to your broadcast list in Mailchimp.
Reporting:
You get a thorough report of your emails, drip campaigns, automation workflows in a simple dashboard. These reports are downloadable & can be automatically sent to your emails or shared with your colleagues.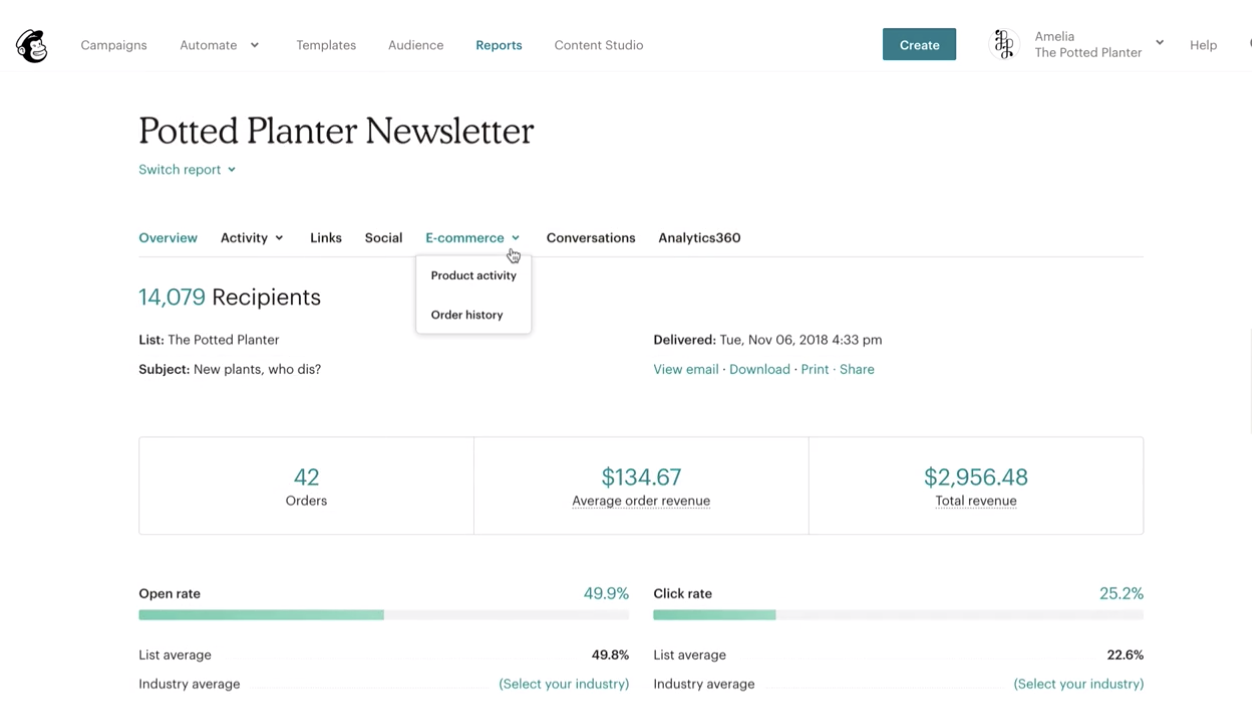 Pricing Comparison:
Mailchimp offers a forever free plan if you have limited requirements, less than 2000 contacts & don't mind their branding on all your emails.
Unlike any other email marketing software, Mailchimp offers a 'Pay as You go' Plan. With this you can buy credits to send emails and don't have to pay a monthly fee. It's good if you don't send emails too often or regularly.
| | | |
| --- | --- | --- |
| Contacts | Mailchimp | ConvertKit |
| 0-500 | $9.99/mo | $29/mo |
| 500-1000 | $19.99/mo | $29/mo |
| 2500-5000 | $29.99-$49/mo | $79/mo |
*Least price, All prices billed annually
Mailchimp's pricing gets expensive because they charge for both subscribed and unsubscribed contacts.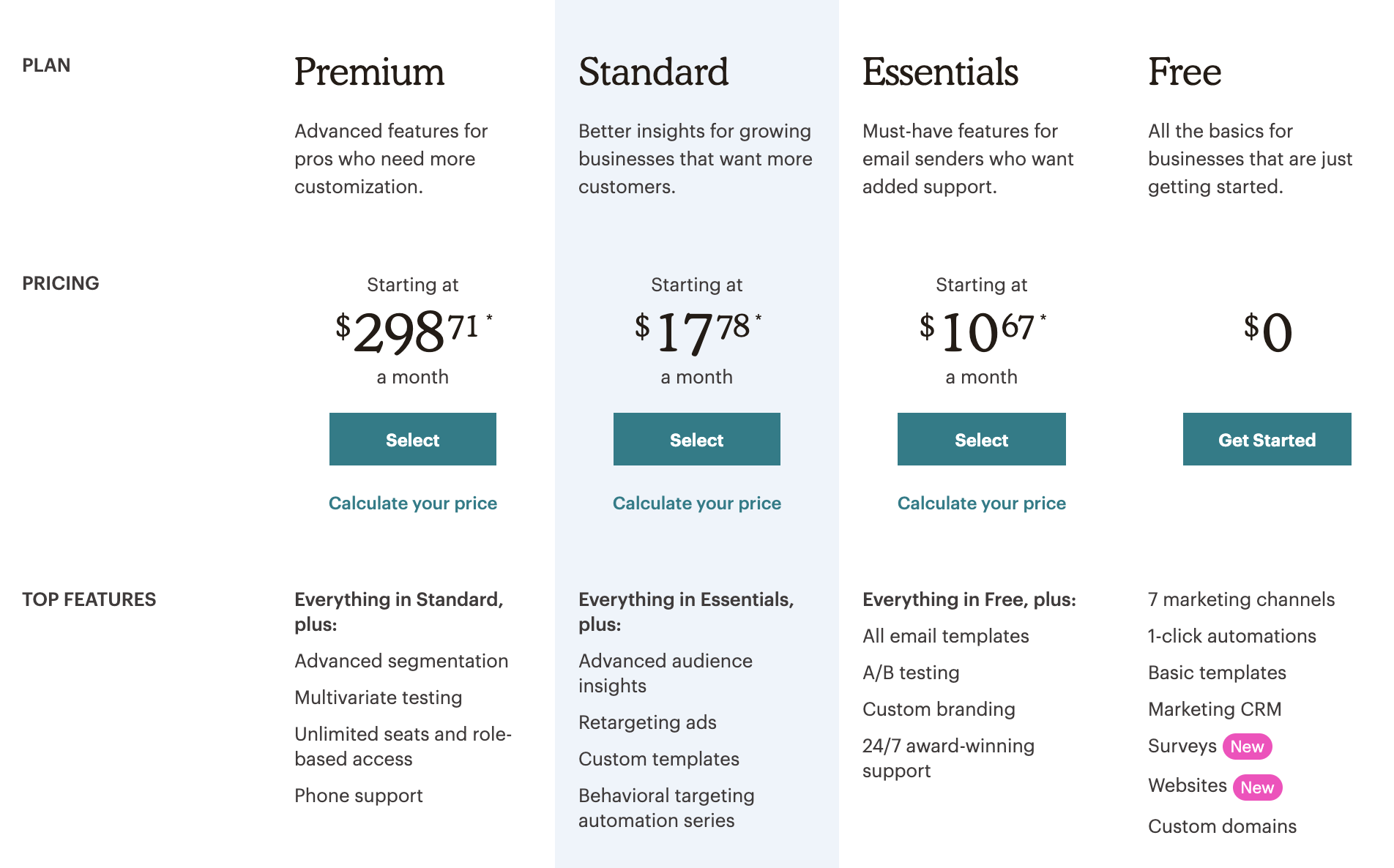 Mailchimp Has Ventured Into eCommerce
One important update for all those looking at Mailchimp as an option is that Mailchimp has also recently launched its own online stores for SMEs, and a new service for booking appointments. The appointment booking service went live on 28th April 2021, and the new eCommerce features are scheduled to become available for the US and UK Mailchimp customers by May 18th 2021.
New 'Websites and e-commerce' plans will be introduced (and free-plan users will have to pay 2 percent transaction fee). Transaction fees will be reduced for users of different pricing grades, for example, those who go for a Plus plan at $29, only 0.5 percent transaction fee will be applicable.
Besides, for $10 extra, Mailchimp's branding will be removed and you will get email and chat support, and you will only have to pay 1.5 percent transaction fees.
All their plans will also include SEO tools and Google Analytics integration. Plus, you can build websites with unlimited pages and without bandwidth restrictions.
And when it comes to the online stores by Mailchimp, you can build your product catalogues, manage your orders, and taxes and shipping configurations.
But if you don't need all of these additional features and services, you should still proceed with comparing Mailchimp with other email service providers for your email marketing needs, like SendX.
Best Pick
Now you have a good idea about the pricing, look & features of top 5 email marketing softwares that will suit you if you are switching from ConvertKit.
All of these platforms are built by brilliant teams & there is no doubt that all of these will keep innovating. But which one do you start testing before you commit to something?
If I have to look at features, ease of use, email deliverability, automated campaigns - all without charging as high as ConvertKit, I would go for SendX.
Why?
You will be able to create your campaigns easily & quickly using their drag-and-drop editor.
Your emails will less likely go to spam as SendX ensures very high deliverability.
Reporting is shown in clear dashboards.
You are never on your own with their 24/7 customer support.
SendX will cost you only $7.49/mo for 500 contacts and you get access to all features.
And unlimited emails.
You will be impressed with their simplicity, customer support, powerful email automation tools & vast options for landing pages.
You get a chance to try all of this before you put in your credit card. You can sign up for a free trial here. No credit card required. You get access to all the features for free for up to 14 days.
FAQs
‍1. Is ConvertKit free?
ConvertKit does have a free plan in which you can manage up to 1000 subscribers, but you can send mails to subscribers only if you upgrade to a paid plan, or if you successfully invite a friend through their referral program. Read more about Convertkit pricing here.
‍
2. How does SendX compare with ConvertKit?
If you're looking for an affordable Email Marketing Software, which provides an extremely easy-to-use interface, and great instant Support, SendX is your best option as compared to ConvertKit. Also, SendX monthly plan is much cheaper than the ConvertKit paid plan for similar set of features.
‍
3. Why should I look for alternatives to ConvertKit?
It depends on what you are looking for. If you're an Online Creator and you're at a place where your campaigns primarily revolve around advanced automations, you should stay with ConvertKit. Otherwise, you should definitely try other options.
‍
4. What are the kind of automation capabilities I can expect from SendX as an alternative to ConvertKit?
SendX allows you to create automations which are simple rules made up of Triggers and Actions that allow you to do certain activities within SendX. Some of these activities include:
- Starting a drip sequence on a successful lead capture.
- Addition of a tag on successful lead capture.
- Stopping a drip on receiving a reply.