What Is Broadcast Email Marketing?
Broadcast email marketing, also referred to as mass email or bulk email, is sending out emails to a list of contacts for a variety of purposes like company updates, information about promotions, offers and flash sales, sending newsletters, etc.
The size of the contact list can vary. Broadcast emails can be sent to all the contacts in the list or a selected segment of contacts.
Types Of Broadcast Email
Broadcast emails can typically be categorised into the following three groups, which are relevant for both B2B and B2C companies:
Important updates
Sales, promotions and offers
Newsletters
Let's discuss each category in detail:
1. Important updates
Whether you are a small merchant or enterprise business, you should keep your audience informed about any updates that would be relevant to them. A few examples of important updates are:
New product launches
An update in the prices
Changes in privacy policies
Update on an incident of data leak
These should be sent to all your customers & non-customers, basically everyone who signed up to receive your emails.
If you are wondering why you should update them over email and not just publish on your website, then let me tell you that it's important to build communication with the people you are serving. This will build trust, avoid any surprises for them, and build your brand.
Updates such as a new feature or product launches might get the attention of people who were on the edge of buying your services or products.
Because at the end of the day, your audience matters and so does your relationship with them.
2. Sales, promotions and offers
Who doesn't like a great IKEA sale or a big offer on the pair of Nike Shoes that almost went out of stock for the Nth time? Honestly, retail therapy keeps me sane through adulting. Not too good for my pocket though p.
Sales and offers are perhaps the best use of broadcast email marketing because everyone likes to get more stuff in less money. Therefore it would be a good idea to occasionally drop an email containing the irresistible offers and tempting coupons to woo your customers.
However, here's a catch. It's more than just bombarding your customers' inboxes with pretty offers. You need to take an extra step to persuade your customers to actually buying your products or services.
Tell me, what would you like better: getting an exclusive offer for yourself or getting the same 20% discount as everyone else in the neighbourhood? Undoubtedly, the former one. And what is the key to unlocking the hearts of your best customers (yes, the ones who will turn your dream solo trip into reality)?? Turns out, it's just a special discount coupon that Karen can't get her hands on.
All you need is a hint of personalization on the emails to make that magic happen. But how do you personalize the emails? The simple answer is Dynamic Email Marketing. Follow this guide on dynamic email marketing by SendX.
3. Newsletters
Newsletters are the most common form of broadcast email marketing. You can use newsletters to put in all the nuggets of information that actually provide some value to your audience. Anyone who signs up for your email list should receive these newsletters.
The good news is newsletters are great for both businesses and content creators. For instance, you can share some interesting stuff like articles that you came across on the internet. Or you can write about your own learnings, your productivity routine, etc. You can even share some funny behind-the-scenes photos and stories, or discuss your goals with your audience.
You can also send an email to inform your audience about your own blogs, presence on different social media platforms, courses you are teaching, your partnerships with other brands or creators, etc.
However, before you hit that send button, make sure that the content of the newsletter is relevant to your customers. For example, you don't want to send your electricity bills to your customers because it's simply not relevant to them. Remember to pay them on time, though. Anyway, you get the point.
How To Write Broadcast Emails?
Coin switch Kuber is an Indian platform for buying and selling cryptocurrency. They sent a broadcast email with the links to their blogs to all their users.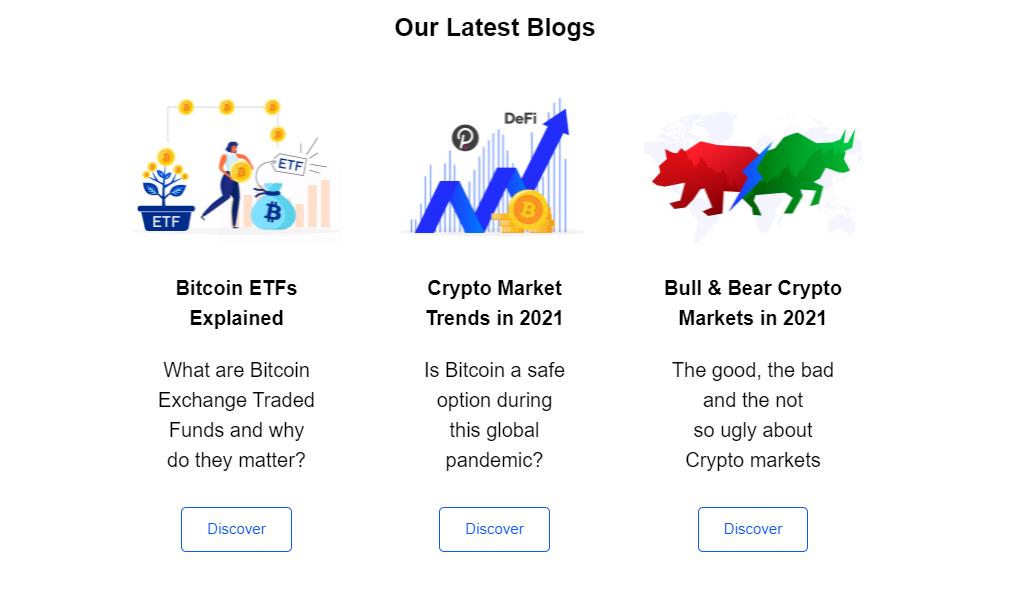 What we learn: This is a smart way to let your customers know that you publish blogs too, other than the services offered in the platform. It helps them know where to look for additional guides and articles related to the services you offer, so that they can learn more. This counts as a win-win situation as you educate your customers on one hand and promote your blogs on the other hand.
Bewakoof is an online shopping site for buying pretty and quirky clothes. They sent out an update on their exclusive clothing collection on the special occasion of Eid.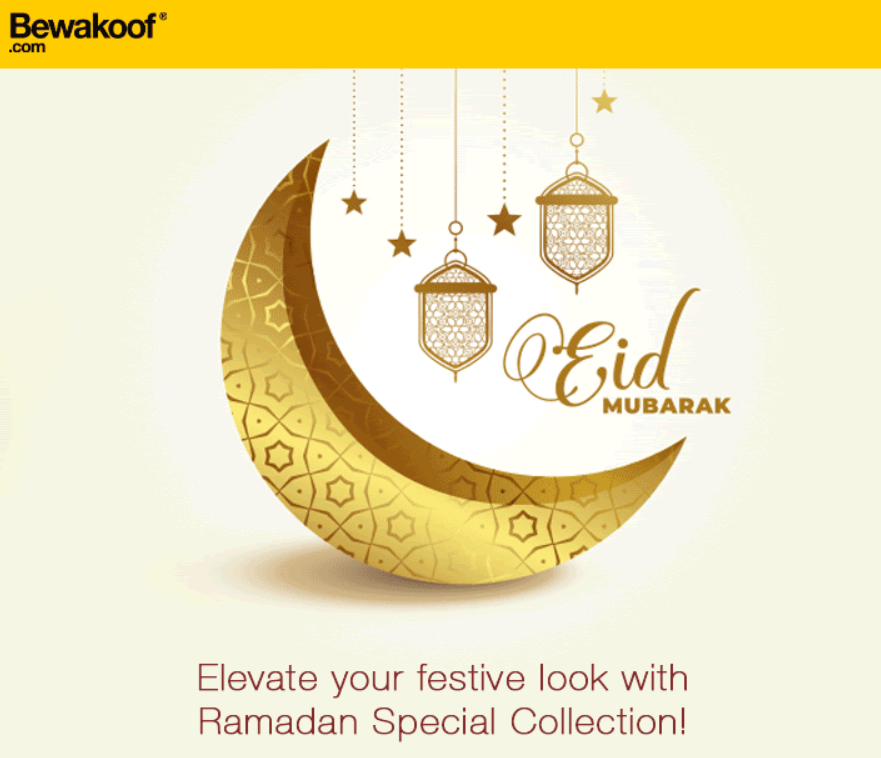 ‍
What we learn: Whenever there is a famous festival around, crafting an email that includes a special collection of your products related to that particular festival will definitely interest your customers. For example here, Eid is a good enough day to promote the traditional wear as everyone wants to look great and shiny in new outfits.
Uber is a ride-hailing platform. They sent an update to inform the customers about a new service that they are offering, along with their usual services.
‍
What we learn: Even giants like Uber need to send an email to their customers, informing them about this new service they are offering. Why? Because their customers won't just know; they need to be told about it. So the next time you roll out a new feature or service, let your customer know. Write it on a damn post-it and stick it on your refrigerator. Just to make sure that you won't forget.
Starbucks is a world famous coffeehouse. This is an important update regarding the maintenance of their app.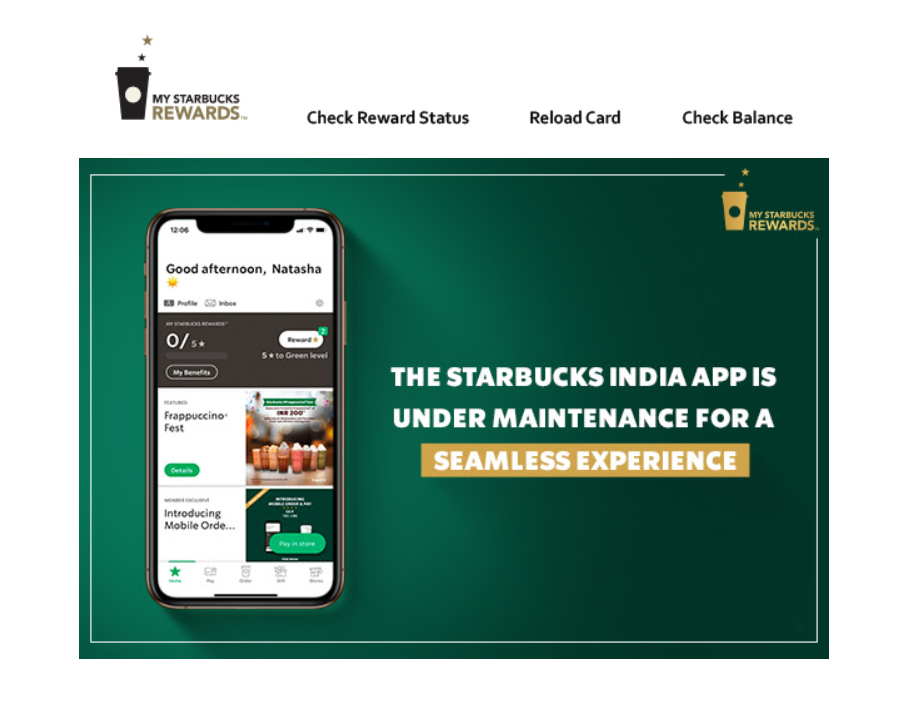 What we learn: The information about the maintenance schedule would be very helpful, especially for the regular customers, who would incessantly try logging in to the app, to get their regular morning dose of coffee. It's always about the little things that you do for your customers. By sending this email, Starbucks came out as a brand who cares for their customers.
Foodpanda is an online food delivery platform. They are doing a mega giveaway for their customers on their 9th anniversary.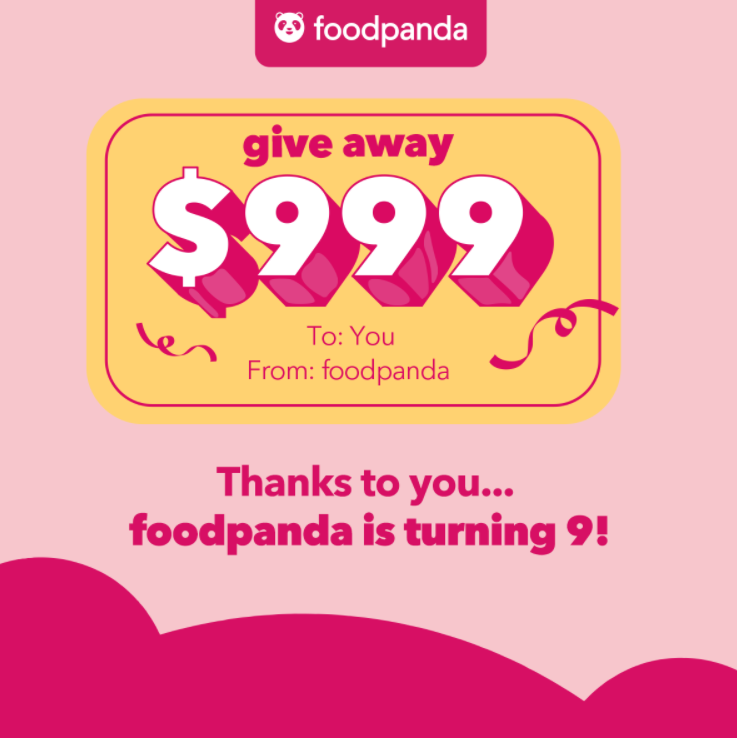 What we learn: Celebrating your special milestones with your customers signals that they matter to you. And adding a crazy giveaway is always a cherry on the top. This email probably would have bought FoodPanda a plenty of new customers because who don't like free food, delivered straight to the doorstep.
FernsNPetals is a flower and gift retailer in India. Therefore, they took the International No Diet Day as an opportunity to send exclusive coupons for the occasion.
‍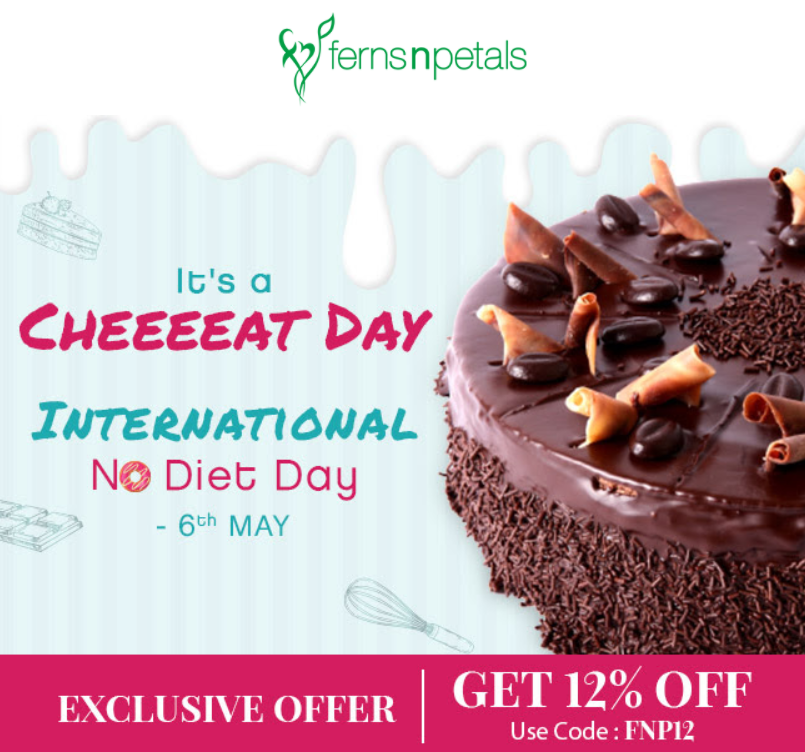 ‍
What we learn: Leveraging an international day to push out a basic coupon disguised as an exclusive offer is a genius way to get your customers to buy your products. Anyway we are always hunting for chances to gorge on our favourite dessert. So why not give your customers a guilt free cheat day?. I would love that opportunity.
Tim Ferriss is an entrepreneur, author and podcaster. He uses broadcast email marketing to send a weekly overview of everything he has published across platforms to everyone who signed up for his newsletter.
‍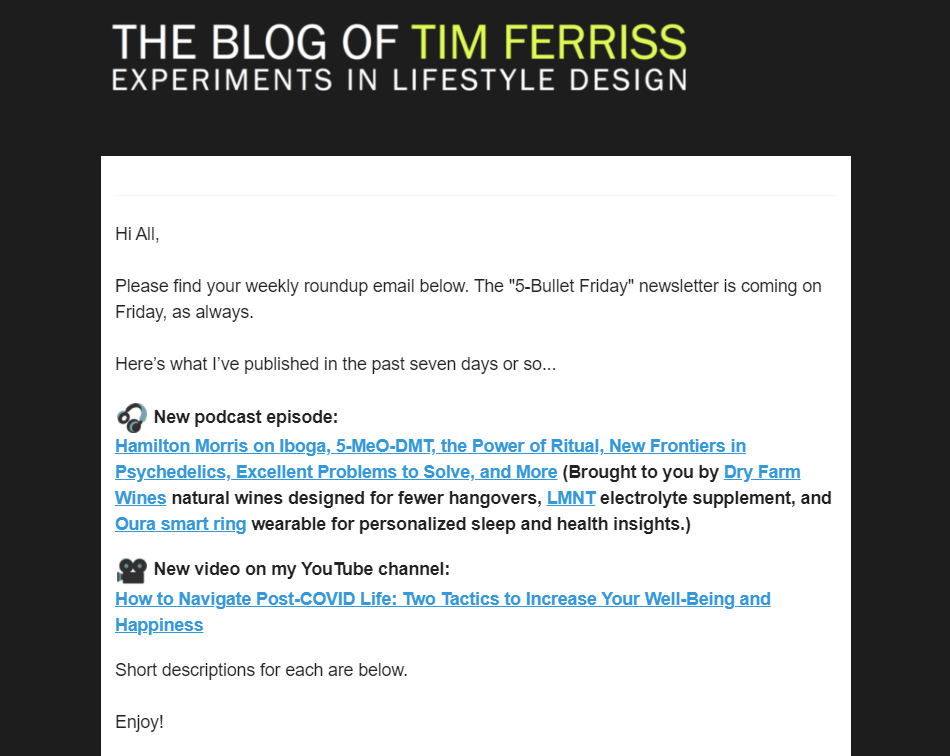 What we learn: In 2021, building your personal brand is a business in itself as it requires a significant amount of energy and strategies. Smart Tim knows that his podcast or blog might get lost in the ocean of content available online. Therefore he uses broadcast email marketing to promote his content. Also, this is a good way to connect with your audience personally.
Kaggle is a global data science community. This is an email reminder about an online event.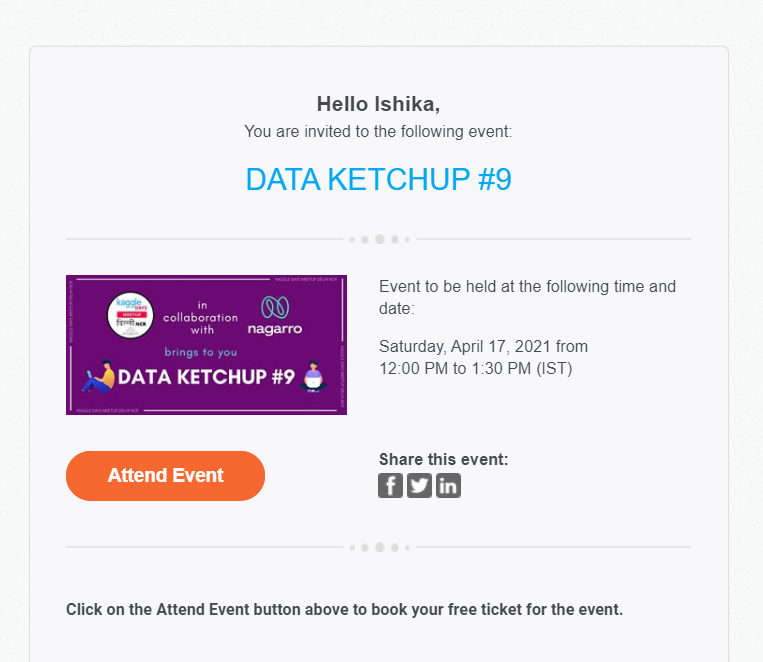 What we learn: In this remote mode of the world where everything exciting is happening online, informing your audience about the events, webinars and live sessions will give you an edge over your competitors. Normally, you don't remember about every event on the internet, so why not send an email to entice your audience to join?.
Figma is an UI and UX design platform. As soon as you sign up with them, they send a quick guide to help you navigate through the app.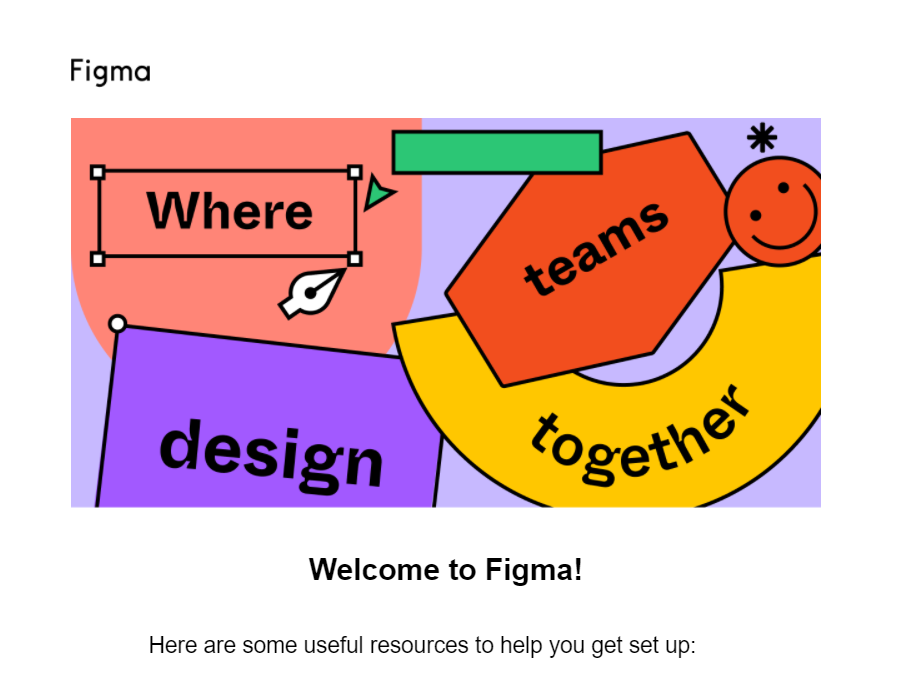 ‍
What we learn: Learning a new skill or using a new platform is mostly overwhelming for people. If you offer services or create content, it would be very considerate of you to drop an introductory email so that your customers or audience don't feel lost on the platform. This is a nice gesture to show your customers that you care about the customer experience, in addition to the business.
Conclusion
Broadcast email marketing is a great way to get the word about your business out on the street. There's no guide that can teach you the perfect way to craft broadcast emails. Because it's about what your audience loves. So keep experimenting!
In order to have a smooth experience with your broadcast email marketing journey, you would need an email marketing software that is easy to use and offers the features you require. So I would recommend SendX, among the hundreds of other softwares out there.
The pricing starts at just $7.49 per month, with no limits on the number of emails you can send. You can also opt for the 14 day free trial if you don't want to commit upfront. The sign-up process is a breeze, free from the credit card hassle.
Go get the best email marketing deal available online!
‍