Top 10 Email Marketing Best Practices for Universities/
Higher Education
Email marketing presents a massive opportunity to get people's undivided attention. But only if done currently. Everyone 's inbox is flooded with offers, newsletters, and personal emails. To stand out in that inbox, your email marketing efforts should follow best practices.
This post will lists top 10 tips that can help you in email marketing efforts for higher education program institutes. This is relevant for any institute, providing any kind of education - science, law, graphic design, theater, etc. At the end of this post, you will have a good idea of what to avoid and what strategies follow to keep leveraging email marketing.
Here are the top 10 tips you can use to succeed in email marketing for your organization.
1. Segment your List
Segmentation is simply creating different categories of people in your email list. This will help you send the right information to the right people.
Your list will likely consist of:
Alumni
Current students in different courses
High-school students enquiring about next years' enrollment
Accepted students for the upcoming session
Donors
Teachers, etc.
Not everyone would be interested in the same topic all the time. For example, an already enrolled student wouldn't care if you are running a tour of the college for high-school students.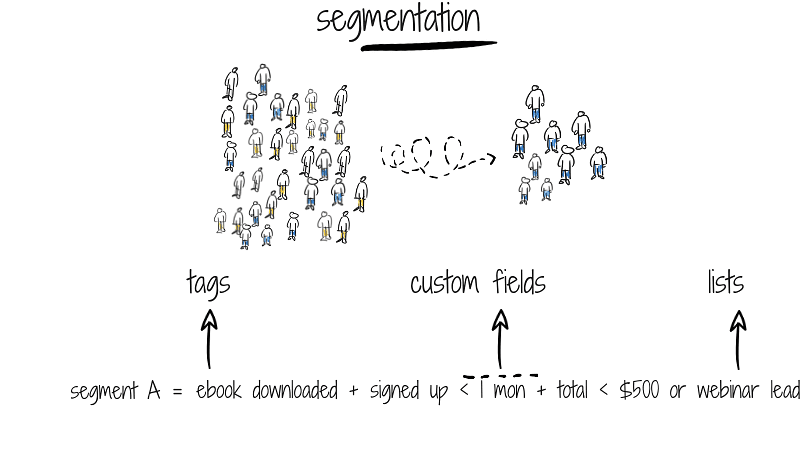 So before broadcasting your emails, you should think if this will be relevant to everyone in your list or only to a small section that you can identify.
This has two benefits:
This will ensure that people don't unsubscribe to your emails for sending irrelevant information.
If you send relevant information to people, it will increase engagement (open & click-to-open rates) and thus help you build a good sender's reputation.
Data for segmentation can be collected when people opt-in for your emails or through surveys later on.

2. Automate your Emails
Automated emails are emails that are sent to the subscriber based on some action. You can create the emails in your email marketing software and set rules on when and how these emails should be sent. For example:
You can send a welcome email when a new subscriber joins your list
Or you can send a link to download the prospectus if someone opts in to receive that in email.
Automation helps you in two ways:
Saves your time and effort because it doesn't require any manual intervention.
Provides a real-time, smooth experience to the subscribers, thus increasing their engagement and trust towards your organization.

3. Align with a Student's Journey
The best way to ensure that your emails are relevant to your subscribers is to map their journey through your ecosystem.
For example, a high-school student enquiring about your process, and finally enrolling will go through the following steps:
Discovery: Student finds out about your university and many others like yours
Application: They apply to all these universities
Evaluation: Upon receiving acceptance, they evaluate which one to choose
Enrollment: They enroll in a university of their choice
Loyalty: They study at your university & maybe refer others
Alumni: They pass out and carry its name forward
Identify what emails will be relevant at each stage and send only those emails apart from your newsletter and broadcast emails.
Below is a visualisation of a typical marketing funnel. Your email marketing funnel should also be similar.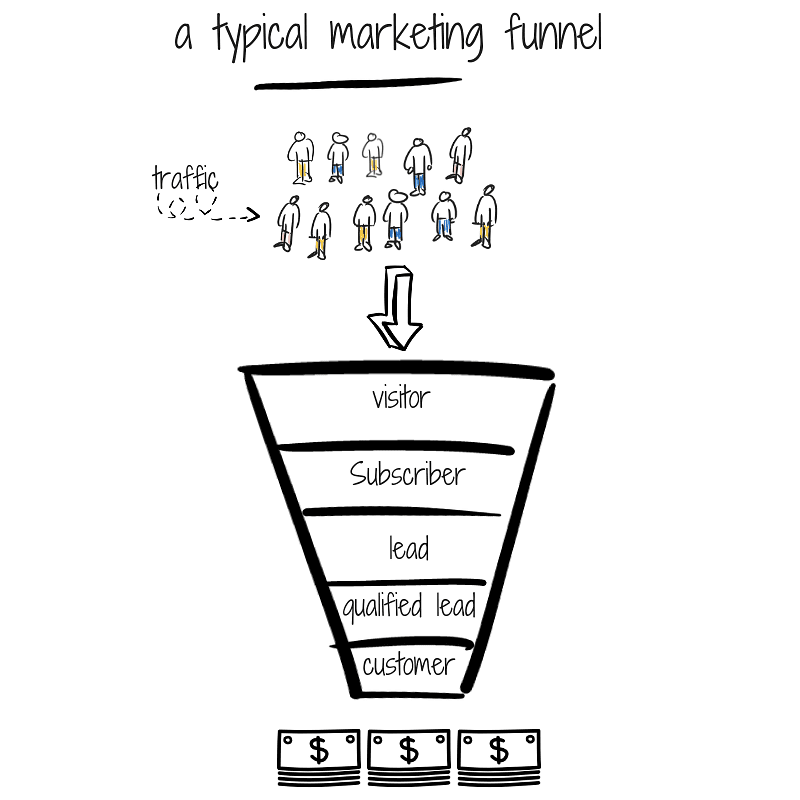 4. Clean your List
Every once in a while - maybe once in 6months or a year - it's good to clean up your list to remove any emails that are no longer existing or haven't engaged with your emails (by opening at least once) in the past 6 months.
This can be automated by putting a rule that if someone hasn't opened your email in the past 6months, then add them to a segment: let's call it 'clean list'. And then you just remove those email addresses.
It's good for two reasons:
It will save you cost as all email marketing software charges you by the number of emails or the number of subscribers. Once you clean the list, you will have less but relevant subscribers on the list.
Your sender's reputation will improve if you send emails to a highly engaged audience only. This will in turn reduce the chances of your emails landing into the spam folder.
If you're sending emails to an unengaged audience, it will signal to the ISPs that people don't want to receive the emails you're sending, and thus ISPs may send your messages right to the spam folder.
Here is how you clean up your list in just 2 steps with SendX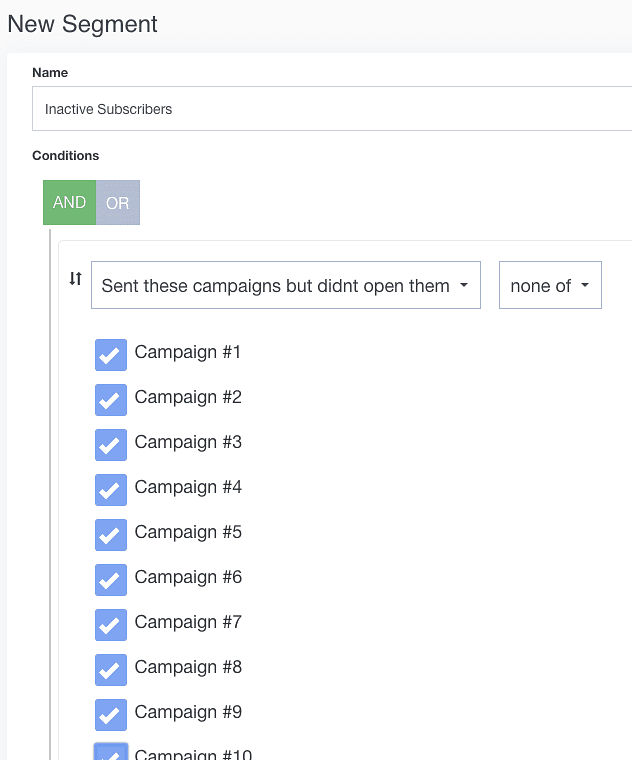 5. Avoid 'spammy' Subject Lines
Your email subject line can be the deciding factor behind the success or failure of your campaign. A good subject line will help you cross the first barrier of catching people's eyes and having their undivided attention on your email copy.
However, a subject line that is tagged 'spammy' by the inbox service providers can land your campaign in the spam folder where it will never be opened and erased in a few days.
To not face that scenario, make sure your subject lines avoid the following:
Spammy words: Here is the full list
Exclamation marks
All capital letters of words
Long sentences
Special characters

6. Don't Send Files as Attachments
As an educational institute, you must be sharing documents like application form, prospectus, brochure, hostel application forms, etc with your subscribers.
Never share these as attachments of any kind - PDF, word doc, or images.
Firstly, it's not a good email experience especially if someone is reading your email on mobile.
Secondly, the biggest reason is that your emails might get marked as spam. Most spammers tend to send attachments with malware in their emails. If your emails display the same behavior as a spammer, those will be blocked by spam filters of inbox service providers like Google, Yahoo, etc.
And third, the attachments tend to leave large leftovers on computers when being uploaded or downloaded. This leads to slow working devices. So, if after all, you decided to use them, check how to delete email attachments. If you are working on a Mac, that will help a lot to keep your computer fast.
The best way to share such information is to send a download link in your emails.

7. Include Compelling CTA
Each email you send should have a goal - whether it is asking people to RSVP to your college student tour or asking people to read the latest updates on your blog.
To complete this goal is to get a response, which is an action from the reader.
This action happens via CTAs - Call-to-actions - in the form of buttons or links.
A good CTA has two parts:
‍Distinct look - contrasting colors that make it stand out
‍Compelling but clear copy e.g. Start Your College Journey, Join the Club, etc.
So think about the goal of your email and include an appropriate CTA.

8. Personalize your Interaction
Personalizing emails for each recipient is a great way to catch their attention. Everyone's inbox is flooded with emails, but if they see their name in one of the subject lines, they are sure to notice that.
This is personalization based on absolute data about a subscriber. You can use other data points like date of birth to send more personalized emails.
These are simple tactics.
The more advanced tactics can be sending emails according to subscribers' behavior e.g. if they opted to know more about a computer science course at your university, you can mention related classes or material they can read related to computer science.

9. Monitor your Performance and Optimize
You should regularly keep track of your list growth and email performance.
This will help you know if your email marketing efforts are going in the right direction. If you see a drop in open rate, click-to-open rate, or increase in unsubscribe rate you can take action to correct that from the next campaign.
Insights about who is opening your emails, what kind of links are being clicked, etc, can help you make decisions on how to craft the next campaigns.
You can even compare the performance with other channels like social media or advertisements. If you see email performing better, you can focus more on emails rather than on underperforming channels.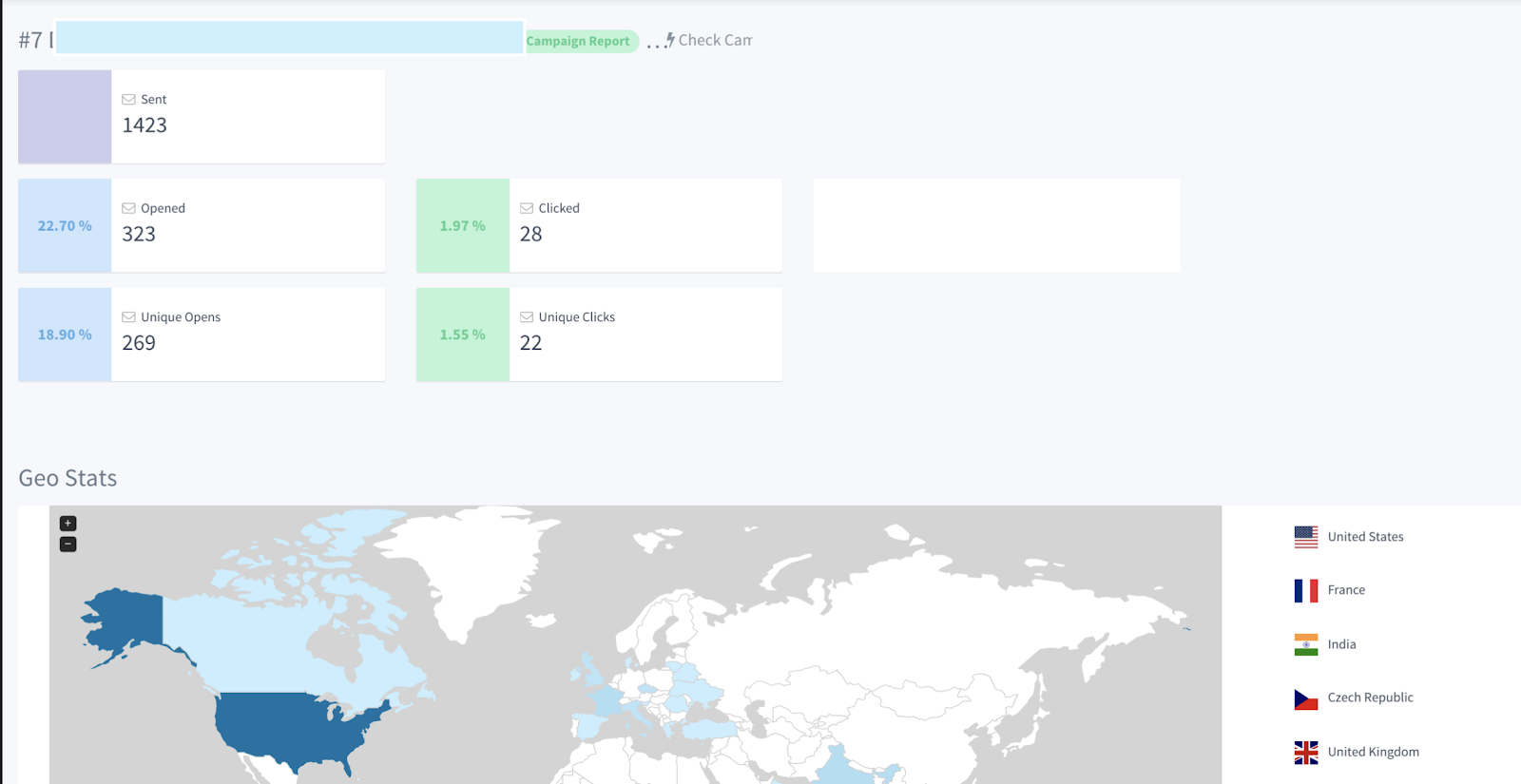 10. Make Emails Mobile-friendly
Most of the people check their emails on mobile, while in a line for a cup of tea or commuting on the train. So it's important that your emails adapt according to the screen size of the user.
You might get people to open your emails but if they can't scroll through it efficiently or find the right information, it's worthless. They won't be able to take any action and the whole point of the email would be lost.
Worse case, they will unsubscribe from your emails for not being able to get any value out of those.
If you choose SendX as your email marketing software, you will get 20+ responsive email templates for different use cases. You can customize these according to your message and send without worrying about them being mobile-friendly… they would be responsive to all kinds of devices.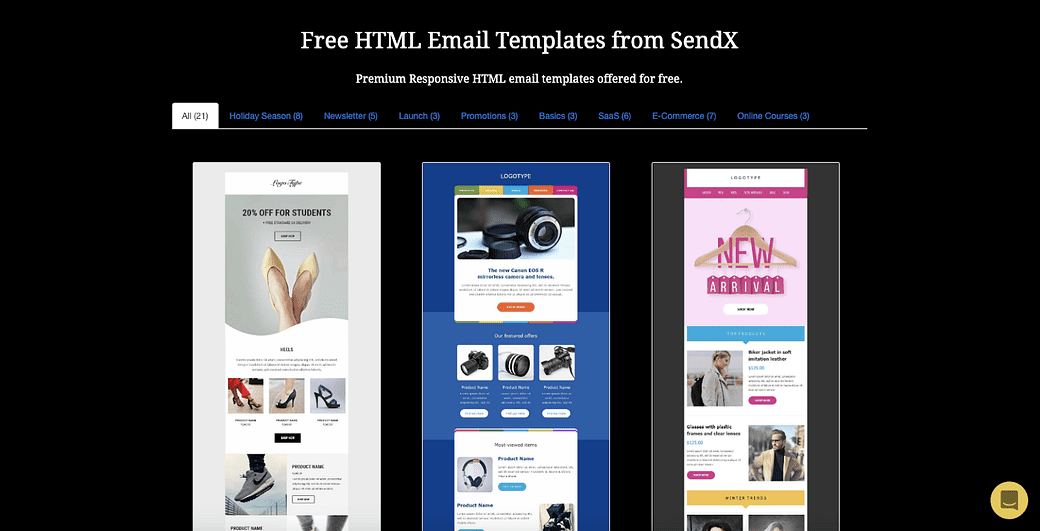 Which Email Marketing Service Should you Use?
If you search online for an email marketing service, you will be flooded with thousands of options. You will have to go through each one to see what's best for you. That's a hard & long route.
Since you are here already, the easy way is to checkout SendX. It's an affordable, intuitive, and professional email marketing software suitable for beginners as well as pros.
In busy admission season or handling activities throughout the year, there is already a lot of work to do. So SendX is designed keeping in mind that email marketing shouldn't take much time or effort.
How?
For emails, you have pre-built templates and a drag-and-drop editor.
Create automated flows and let the system take care of sending emails
To see the performance of your emails, there is an easy-to-read dashboard.
If you are stuck anywhere, there is 24/7 chat & email support.
You can experience all of this for free if you sign up today and take a 14-day free trial. No credit card or lengthy form-filling is required.