5 Tips on Successful Email Marketing for Solar Companies
When it comes to online marketing, there are plenty of methods. One of these tried-and-true methods is email marketing. It provides a slew of marketing benefits and, by some measures, outclasses a few other Internet marketing platforms. However, have you wondered if email marketing applies to various industries? How about the solar energy industry, for starters?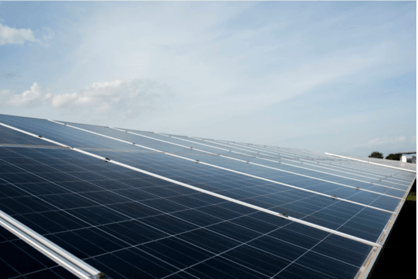 Email marketing for solar companies
Solar installations have been a rising trend in the last decade or so, but now more people are leaning towards this renewable energy source. It's proven to save plenty of money in the long run, and companies providing these services have become more accessible.
Online marketing has seen many solar companies increasing revenues while smartly advertising to their target audience.
Solar companies now use email marketing to draw new customers and boost revenue. Email outdoes several other marketing techniques in terms of interaction, conversion rates, and other primary indicators.
Here Are Some of the Advantages That Email can Provide For
‍
1. Build Followers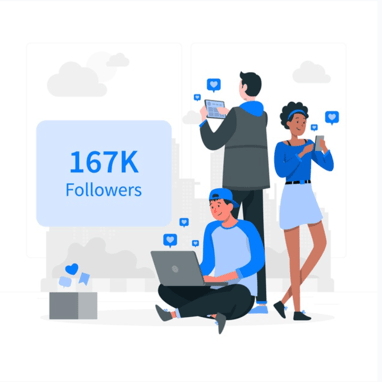 If you go after rooftop solar installation for residential properties, you're going after property owners and building societies. In comparison to the commercial rooftop structures, these are smaller areas.
As a result, you can take a more B2C marketing strategy, and emails are perfect for B2C marketing.
In the case of creating an email list, so that you may send your newsletters for example, you will want to limit it to only those who are interested in what you're offering.
Besides, you shouldn't send cold emails without their consent. This is considered spamming. Again, you should limit your mailing list to people interested in learning more about solar installation services.
So, how can you get people to sign up for your emails?
Visitors to your website should be encouraged to sign up for your emails. You can entice them by telling them that your newsletters will contain promotions, exclusive deals, technical articles, and information about new items, among other things.
‍
2. Segmenting the Email List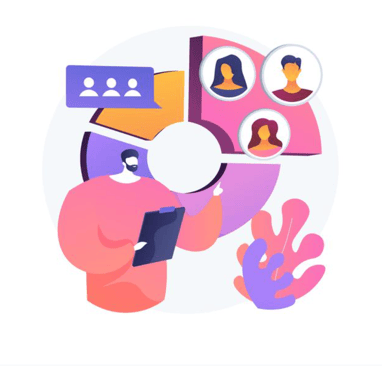 Now that you've built a decent following list; next is to segment your audience. This is because your individuals have varying levels of interest and your second email should appeal to each of these various levels of interest.
As a solar installation company, you've to understand that you can't sell them in just one email. You'll need to follow up and constantly walk them through the buying and convincing process.
For instance –
"Did you receive my last email?" can be a good follow-up sent to those who did not open the first email. For others who've read, and received an inkling of your company and services; it's best to entice them towards the next step. An email on how to achieve the highest ROI with solar energy solutions should do the trick.
Eventually, those that have opened your email and requested a quote are interested in purchasing. Send them a sales email, complete with pricing details.
‍
3. Each Bucket has Distinct CTAs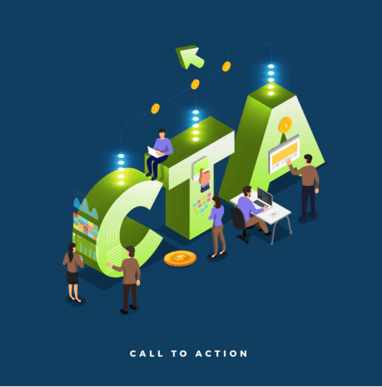 ‍
Now that you've segmented your email list into several buckets, it's time to personalize the 'Call To Action' (CTA). If you're someone who thinks CTAs are not essential, we'd want you to think again!
Lack of a good CTA can decrease your chances of getting positive feedback from your audience, and we're sure you wouldn't want that!
As a result, every message in your drip series should have a simple CTA. You should tailor this CTA to the appropriate bucket.
For example, if you have prospects who are still skeptical about their purchase, nudge them to download a PDF on "Benefits of Solar PV" that might clear their doubts and provide them clarity. For prospects who are interested and moving towards the buying funnel send them tools like "Download ROI calculator" to help plan their payments and returns better.
4. Share Material on Email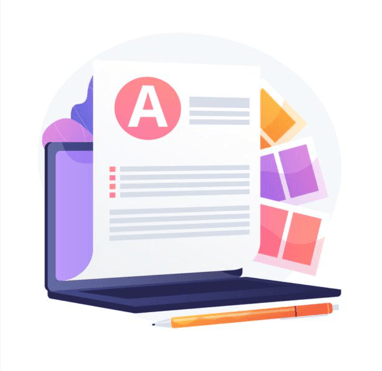 It's always a good idea to share ample materials that showcase the benefits your group will enjoy if they associate themselves with your brand. When it comes to solar companies, it's good to send emails with academic material about solar PV's advantages, how it makes financial sense, lower pricing, and long-term cost savings.
You should send these marketing collaterals to new customers who aren't ready to move along to the next phase of the sales funnel and assess a Photovoltaic solar solution.
These snippets of information help prospective customers assess the benefits at hand if they buy the products from you. Once satisfied with these materials, you'll see your prospects responding to your emails, engage with your content, and even ask for a demo or make a pricing request.
5. Keeping Track of Email Interaction
Of course, several of the tips mentioned above necessitate that you keep track of how your audience interacts with your emails regularly. All bounces, opens, and clicks must be tracked. As the communication develops, you will split the email list into various buckets.
Now, tracking these parameters manually is neither possible nor advisable. This is where you can integrate your email marketing with email marketing software such as SendX where you can operate your solar campaigns from one single dashboard.
With a range of templates and premium features at competitive prices, you're bound to grow your email game into a much stronger one in a short time!
To Conclude
Many SMEs in the home solar industry are debating whether it is easier to obtain contact details than emails on their sites.
We suggest that you gather both. On the other hand, you can send emails regularly without annoying a potential client. People won't take offense if you give 2-3 newsletter emails per month, if they have opted in. However, if you send emails without their consent, you will almost certainly be ignored, or worse, marked as spam, or maybe even blocked.
Get yourself a good email service provider such as SendX and make your job easier with regard to getting and managing all your contact details. Good luck!