5 Tips on Email Marketing for Software Developers
You've probably used email as a web designer to connect with users or send email messages, including welcome messages and new password data. Email, on the other hand, can be an essential marketing resource for your company.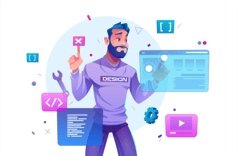 Throughout the software and web services industry, the success of email marketing is further confirmed by Silverpop, which manages more prominent brands' email needs, citing a mean specific open rate of 21.5 percent and a click-to-open rate 12.8 percent.
As software companies, there are plenty of benefits that can come with email marketing campaigns. Some of the more important ones include:
Enhances credibility: You build a reputation and build your business as a market leader in the industry by sharing insightful content that benefits your audience.
Obtaining customers: Among the most successful digital mediums for attracting new customers is online or email advertising. Though social media has its position in the marketing mix, email is nearly 40 times more successful at gaining new clients than Facebook and Twitter combined.
Here are a Few Tips to Improve Your Email Marketing Game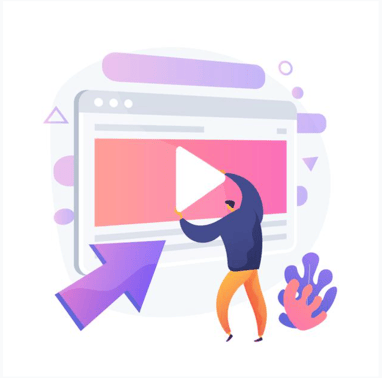 Tech companies are increasingly using video content as a marketing tool to promote their products and services. Although not everyone has time to read through a business or product spec sheet, most of us have time to view a two- or three-minute clip about a remedy that might be useful to them.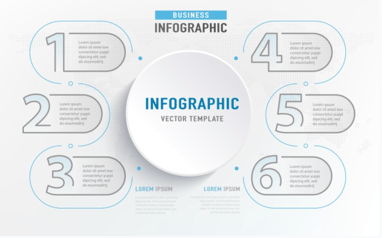 For a long time, most B2B businesses have been creating infographics. They're an easy, colorful way to give potential customers facts and details about your business or industry. On the other hand, many advertising software firms are going a step further by creating interactive infographics. These brief 1-2 minute clips contain all of the details that a standard infographic would include, but in a more "slide by slide" style set to music. The statistics are then animated to help bring them to life.
For example, Insivia's animated infographic about video marketing statistics incorporates many of the same data and visual elements as a traditional one.
3. Share Credible Testimonials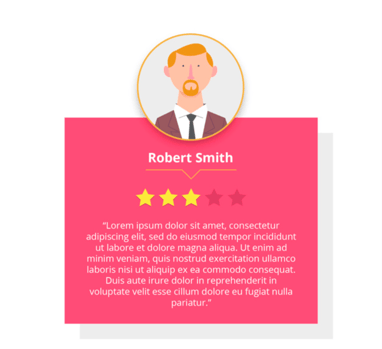 When assessing new technology to buy and introduce, business leaders and enterprise decision-makers often turn to those who are experts in their sector. To increase their reputation and social media presence, technology companies are increasingly collaborating with influencers.
However, today's companies fail just to be noticed or understood amidst the relentless barrage of those attempting to sell their product or services, from SaaS tools to dynamic gaming solutions. Tech consumers are also becoming savvier and desensitized to the ads they encounter daily.
As a result, they're increasingly relying on those they trust or respect to share their experiences with business solutions, platforms, products, and services before implementing them in their own companies. This creates an unprecedented opportunity for businesses to sell to corporate decision-makers by leveraging influencers who have developed a loyal following and reputation within their industry.
You could share a reliable expert's opinion of your products via your emails, and it can have a significant effect on the overall psyche of the customer.
4. Rich Content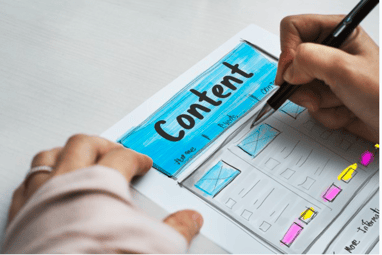 The volume of online content produced today is mind-boggling. It includes everything from high-quality, original content to data mills and "clickbait" that people don't benefit from. In the B2B technology advertising room, the same is valid for content.
Whatever your business, there is undoubtedly a slew of rivals competing for attention, some of whom are unlikely to invest much time and effort in their content.
Smart enterprise tech companies of the future will steer clear of this type of short-term thinking to drive click-throughs instead of focusing on developing a consistent program of high-value content that will build long-term trust between your target buyers and your brand.
Companies find it challenging to take that step and invest in quality that does not always include their brand or provide for "easy wins." Content production can be very costly. However, when it comes to professional material, you should keep two things in mind: the Rule of Reciprocity and the growing struggle for businesses to be heard.
Tell better stories about your software and how it's been used and give each customer a feeling of exclusivity. You've to find that soft spot for the customer to want to read through your email, which can help them convert.
5. Live Events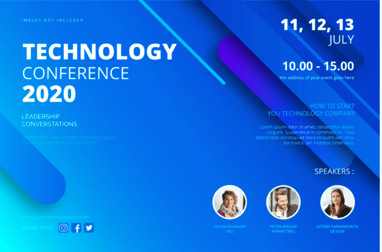 While it might seem counterintuitive, face-to-face experiences are becoming increasingly essential with so much focus on digital marketing.
Although many business solutions can make their case solely through digital platforms, many tech buyers prefer to meet their stakeholders in-person to distinguish contenders from fakers.
Educational content and seminars are some of the most popular live event marketing tactics used by enterprise tech companies. This is a great way to attract both current clients and potential prospects, particularly technical business leaders. Again, you can gather contact information ahead of time for every training session and reply to see what they learned and whether they're a profitable lead.
You can share reminders of your events with the audience via email and let them know if you're having one. This can include inputs from some respected industry experts to give that extra bit of leverage.
To Wrap Up
Using these tips will make it easier for you to create a highly effective mailer campaign for software developers. With time, you'll soon see how your leads begin to view your opinions and products as significantly better than the other.
A good email service provider like SendX can help you in this process to build your entire campaign from scratch and manage it from one place. Take that first step, and slowly build an emailing empire!