Email Marketing for Publishers in 2021 & Beyond: Tips, Tricks to Grow & Thrive
While email marketing has been successfully harnessed by some of the world's most well-known publishers, it is yet to trickle down to most of the medium and smaller players on the Web.
Most of the email marketing strategies and ideas you will read on the Internet were initially designed for retail businesses. But we have put together a detailed guide that will also help digital publishers increase their ROIs without overloading their target audiences with emails that are likely to be deleted or marked as spam.
If you own a publishing business and are looking to create your niche in a very competitive market, you might want to check out the sections below.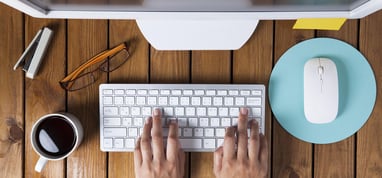 Why Should Publishers Plan Email Marketing Campaigns?
Let's face it: a handful of big-hitters dominate the publishing industry. Amazon began as an online bookseller in July 1995, and its publishing department grew beyond its loftiest forecasts in 2020 when countries began locking down.
The Coronavirus pandemic changed everything we know in ways we are yet to comprehend.
In the publishing business, some indie houses grew significantly. Many online websites changed their strategies, stories & segments to cope with the New Normal. It was Election Year in the United States. Thus:
The way

Vice

presents its edgy & often-controversial content shifted to a mellower note as the gloom spread.
TV networks and their sister publications like

Fox Media

shifted to a more centrist mode.
Twitter

and

Facebook

had to increasingly curb or rein in rumors, fake news, and hate-mongering worldwide.
BuzzFeed Media

had to rebrand many of its popular segments.
Finally, the UK saw a

record number

of books printed in 2020.
You might ask: what do these bits of information have to do with my email marketing ideas?
The answer is that they are your competitors: they are vying for reader attention just as you are.
That is why you need a very cleverly crafted and uniquely designed marketing strategy that will make your readers feel special!
Before showing you how you can do that, here are some proven benefits of email marketing for publishers of all sizes.
Keeps Publishers On Their Toes & Is Affordable
These are obvious benefits as there were nearly 4 billion active Email IDs in 2020. What you may have glossed over is that email marketing- in general- provides greater ROIs than most other marketing or direct communication methods.
Some studies have estimated that for every USD 1 spent on email marketing, approximately $38 is generated in return. Let that sink in.
Helps Drive Organic Web Traffic
If you can create personalized, curated, and attractively designed newsletters, fliers, special offers and send them across to your target audience in an email, it reminds them of continuing their subscriptions; look around for something new, and so on. All this while, your subscriber is actively digitally engaged. This keeps your brand at the top of their mind, and chances are, they will search for your brand more than before.
Helps Your Brand Speak For Itself
For this to happen, you must have data on who your average readers and subscribers are. You must have an idea of their age, gender, reading preferences, economic background, and much more. That will help you create and send custom-created emails to those who are more likely to read what you have sent.
But it's better to err on the side of caution. Keep a tab on the number of emails sent. Sending too many emails at shorter intervals might lead more than 50% of your targeted demographic to mark them as spam. And you do not want that!
Helps You Advertise A Bit More
While the emails you send are mini-ads in themselves, you can embed third-party adverts in them as well. Remember that not all email clients support embedding. It is best to rope in a web development service provider at this point.
We have a good example of such a service provider at the end of this write-up. It's affordable, scalable, and automated; an all-in-one service!
Needless to say, you are free to choose your service provider as you please.
And now for the main course!
Strategizing.
Extracting More Value From Email Marketing
Now that you have a relatively good idea of how email marketing can help your publishing business in ways you would have never imagined, here are some expert tips which are easy to follow & easier to implement.
Feel free to improvise!
Set Up 'Welcome Aboard'
Emails That Can Be Sent Automatically

This is one tip you cannot afford to miss. As soon as new subscribers sign up to receive your emails, ensure that a welcome mail reaches their inboxes within 24 hours. Any later, and you risk losing the new client.

This first mail is also known as a 'triggered mail' as it is sent automatically.

What should such mail contain? Here are some ideas to start with:
A

customized title

that must never be a one-size-fits-all type. Your subscriber is netiquette-savvy; they will quickly pick up on recycled introductory titles. For this, your organization must have several different kinds of templates ready to be deployed.
Provide a

brief outlook

of your business, the publishing niches you serve, and plug in a friendly welcome line. "We are delighted to have you here" is a typical example of this approach.
Always

mention how regularly

you will be sending emails. This places your subscriber in control, psychologically speaking.
End with a 'Call to Action," which will direct the subscriber straight to your website!
Also, ensure that your welcome mail gives the new subscriber a chance to opt-out entirely or from specific business segments at any time.
But give them repeated chances to hop on board by sending emails at longer intervals!
Focus On Mobile-Based Email Marketing
Since you run a publishing business, you must regard the mobile phone screen as valuable real estate. Each part of that 6-inch screen offers you a lot of space to put across your message.
Remember that around 56% of all people use their smartphones to browse the Internet and check their emails.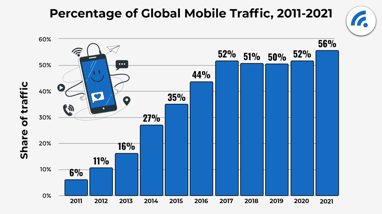 You can start briskly, bringing your subscribers up to speed on what you have been working on. Then, you must segment your message. Because reading habits vary widely, you must touch upon each of them at least once. Also, remember we had mentioned earlier how demographic surveys were essential?
Smart email marketing strategies will require you to have a customized message for each such reader group.
This is the sort of micro-targeting that email marketers dream of. Check and recheck these targeted emails by initially rolling out the service to a select group of long-time subscribers. If it works, the sky's the limit!
Focus On Your Most Popular Content In Every Email
You can make out which stories, articles, blogs, reports, lists, and other content is doing well over two or more weeks.
Use these articles to start your email. It is essential to interlink every article with other pages on your website seamlessly; this gives the subscriber more room to maneuver. Integrate a visual presentation of any new projects your company is working on. It could be books, whitepapers, online magazines, or anything else. However, integrate only those elements which are your brand's USP!
Consider this example.
Visual merchandising is, was, and will always be in.
This email should ideally be sent as a newsletter with a brief description of what's trending on your website. From there, you can move on to funnel your subscribers to the less-visited sections of your website.
Before you begin this step, ensure that you have already curated your best content over a certain period. Feel free to add a different meta-description too!
Spoil Your Subscribers With Multiple Newsletter Choices
People love to be singled out for pampering, and your subscribers are no different. To restate William Randolph Hearst, the founder of the Hearst Group that has 'Women's Housekeeping,' 'Car and Driver,' 'Cosmopolitan,' 'Popular Mechanics,' 'Elle' & several other major magazines in their kitty, your motto should be:
"Give the people what they want!"
With this philosophy, you can tailor your newsletters to reach the inboxes of several different demographics.
One notable publication which followed this method is 'The Huffington Post.' Instead of delivering voluminous newsletters to everyone, they divided their catalog into sports, fashion, politics, business, etc.
The easiest way to segment your newsletters is by asking your subscribers what they want to read.
Host Contests & Giveaways Regularly
This is one of those steps which bear fruit after a while. Since you are just kicking off your email marketing campaign, you can engage in such giveaways, sweepstakes, attractive discounts on your publications, bundled offers, and so on.
Frame your emails to attract the subscriber to enter the contests. It's free, right?
Always keep your word on these offers. You can also merge your social media marketing campaign by posting pictures and the names of the 'few lucky fans' who have just won a discount coupon!
There is another advantage in this approach. When you openly advertise your campaigns on Facebook and other platforms, you also attract the attention of users who are not your subscribers. If they seem interested, they might sign up for the prizes and takeaways.
That leaves you with a growing email list!
Before We Go
Did you notice that we have advised several times to automate your email marketing campaigns? Well, that's because we have tested a few leading providers of this service, and found SendX to be undoubtedly the most promising brand.
With superb email templates, 500,000+ free stock photos, email campaign optimization, and world-class customer service it's an email service provider that's built keeping businesses such as yours in mind. Not sure if our product is for you? Try the 14-day free trial with automated audience segmentation and user activity data, countdown timers, and many more functions, and make your email marketing journey smooth as possible.
We tested SendX against many other software, and we loved it!
And now that you have a few ideas, improvise, adapt, and overcome. It's the only way big brands are built.
Did we miss something? Do let us know in the comments section!