Email Marketing for Orthodontists
Let's just be honest - everybody wants to have pearly white and well-aligned teeth to display a perfect smile! And, therefore, be it straightening crooked teeth, fixing cavities, or removing yellowness, we are always on the lookout for the best orthodontist that provides us with the best oral possible.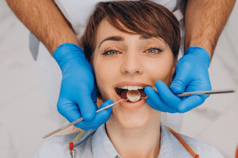 ‍
Now, to meet this widening demand all over, the number of orthodontists is also on the rise. And, this surge in demand and supply has led to fierce competition among orthodontists to reach out to people, even after providing quality treatment.
So, if you're an orthodontist, we know and feel your struggle! But guess what? You can overcome the struggle, climb on top of this competitive ladder and emerge the most popular by just practising one mantra - Email Marketing!
Thinking about why email marketing covers so many new marketing techniques? We give you 3 reasons why emails are "only"!
Why Should Orthodontists Opt for Email Marketing?
It is far more economical than other digital marketing channels: Starting an orthodontic clinic with all the necessary equipment requires hefty capital (one that you know of!). On top of that, maintaining qualified staff for the proper functioning of the clinic is another expense that should be factored in as monthly expenses. The last thing you want after this extravagant spend is to tie up with a marketing channel that eats up the remaining revenue!
‍
So, if you want a cost-effective marketing technique that has low spends and gives you more returns, email marketing is your answer here!
Helps you to get in touch with your patients directly: With emails, you can directly contact your patients. Be it sending them a reminder for an appointment or getting in touch to inform them of the following treatment stage; you get the chance to communicate directly.
Helps in patient retention: Let's not forget the competition at hand; you already know that there are many options your patients can have when it comes to an orthodontist. And, so, you have to go that extra step to ensure patient retention.
How can you do that? Imagine you have maximum patients who walk in for root canal. Now, as a practitioner, instead of sending a blog on the condition your patients are facing, you can use emails to let them know viable treatment or processes that can help solve their oral issues.
Not only will these emails be useful for patients but at the same time foster trust among your audience as a healthcare professional who truly cares for his patients. Relevant information + High trust = patients coming in when they face a similar medical issue, or best, recommending your clinic to 5 other prospects!
Now, aren't emails the best?
But, the buck does not stop here! The ones you read here are only some significant ways email marketing can help you prosper your services. You can unlock many more benefits once you start delving into this world with some effective strategies. So, here's helping you with some powerful tips to stay ahead of the rest!
‍
Some Smart Email Marketing Strategies for Orthodontists
‍
Introduce Yourself To Your Subscribers Through Drip Marketing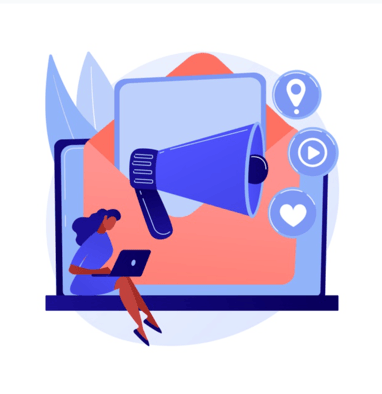 We understand how challenging it can be to market a healthcare practice. Because, unlike industries such as retail, your subscribers will not always buy something whenever they want. In the healthcare field, a person will only get in touch when the need arises.
Therefore, your job will be to ensure proper brand engagement so that your organization is the first option they think of when in need. And, you can achieve this with the help of drip marketing.
In this process, you should aim to tell your brand's story via a series of emails, maintaining an appropriate time gap, say 5-6 days. You can begin with a welcome mail and tell them who you are. Remember to include details such as your service offerings and address of your clinic.
Once the welcome email is dished out, you can create a series of emails that showcases various segments of your clinic such as value of your services, other secondary services you offer and showcase the feedback you receive from patients that help boost the credibility of your practice.
‍
Keep Them Engaged With Educational Emails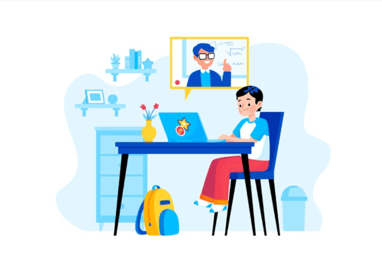 Education mails can be a great way to increase your popularity, given you are strategizing it right.
Let's understand this better with an example.
Suppose you are sending an email on the ways one can treat their crooked teeth alignment. Instead of focusing on generic solutions, try to focus more on the methods you specialize in for crooked teeth. For instance, if you specialize in integrating Invisalign more than braces, make sure your email covers that. In this way, your customers will associate you with that specific form of treatment.
Additionally, offering these kinds of information through emails also exhibits your expertise and experience. Most importantly, it makes your subscribers feel that they can trust you when it comes to oral hygiene and treatments.
‍
Talk About Your Campaign For Orthodontic Treatments
‍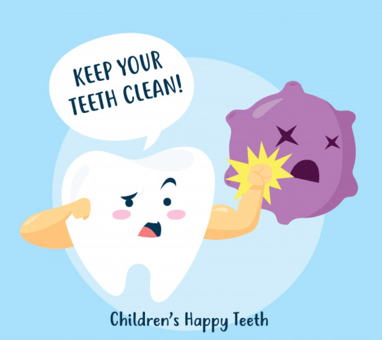 ‍
Any marketer worth his salt will agree that setting up campaigns is a great way to become popular in the locality. All you need is correct advertising and an appropriate day!
Use your emails for the advertising part. But, one thing we absolutely do not advise is - sending out emails in bulk without proper segmentation. This can do more harm than good!
For instance, suppose you want to have a campaign for children's dental health in the event of National Children's Dental Health Month. Now, you will have to use segmentation tactics to ensure that these emails are getting sent to teenagers or parents - one who are a relative fit and are likely to use these campaigns.
Similarly, if you want to have a campaign for adult orthodontic treatment, you need to segment your emails that targets adults and senior citizens. The reason why we stress on segmenting your emails is because a segmented email list leads to higher email open rate - every time!
‍
Spread More Knowledge On The Latest Treatment Ways
Nowadays, people are looking forward to newer treatment procedures to achieve better and faster results. Now, you can understand this with an example!
Even if you go 2-3 years back in time, Invisalign was not that popular. In fact, people were more comfortable using traditional braces to treat their teeth alignments. However, the recent trend depicts that while the cost is high, people show more interest in Invisalign because they are transparent and more comfortable.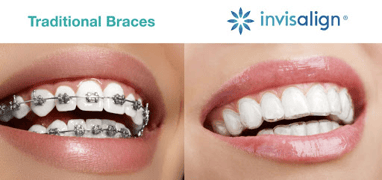 ‍
Therefore, to increase your patient base, you need to tell people about the advanced techniques. And, while you are at it, please do not forget to mention the benefits, why you are suggesting it, whether people are like it or not, etc.
‍
Start Feedback Campaigns To Better Your Service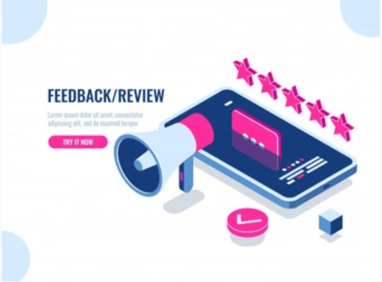 Last but not least, do not forget to ask for feedback. Now, it doesn't always have to be about how well you are treated. Rather, you can request feedback on how smooth the appointment procedure was, whether they had to wait too long and if the nurses, practice managers, or the staff were helpful.
There are 2 benefits in shelling out feedback emails. While the positive feedback can be proudly displayed as testimonials on your social media platforms; keep a track of the negative feedback and try to improve your service basis the criticism acquired. And, when your patients know that you are eager to improve on your shortcomings, it will impact a lot on the perspective they hold for you.
All ready to shoot email? Before you're off to trying email marketing, we'd like to keep you up to speed with certain legal guidelines that you should follow while you communicate with your audience via emails.
‍
Some Law Provisions You Need To Know Before Getting Started
Before you dig deeper into these email marketing strategies, you need to be aware of some law provisions to assure complete confidentiality of your patient's personal information. These include -
HIPAA - A federal law created in 1996, this stands for Health Insurance Portability and Accountability Act. This privacy law makes sure that you don't share any sensitive patient health information with others without the patient's permission.
This means that you can, of course, share information for the betterment of your healthcare services, but it has to be done by protecting the privacy of your patients.
CAN-SPAM - A law that caters to business entities that rely on emails as the primary form of communication. As per the provisions, you cannot use deceptive subject lines, add misleading header details or add incorrect locations in your emails. Therefore, if you have a subject line that talks about offers and discounts on service and subscribers find nothing of that sort in the email, you can be held guilty, as per CAN-SPAM.
Pro tip: Include the Unsubscribe link where they can find it easily, and it should be easy to unsubscribe in just a click.
GDPR - General Data Protection Regulation or GDPR was framed by the European Union to ensure the proper protection of customer data. Under the GDPR compliance, if you practice in the European Union, you need to collect customer data legally. And, once gathered, you have to ensure that they are not exploited or misused under any circumstances.
‍
Wrapping Up
Now, we hope you understand how effective email marketing can be, especially for an orthodontist like you.
But, if these marketing tactics don't seem to be your cup of tea, you can seek help from email marketing software (ESP). An ESP can get your marketing job done while you concentrate on your core profession.
So, if you're looking out for one such software, why not try out SendX? With SendX, you can access 21 premium email templates, enjoy ultra-simple UI, and have the option to handle multiple clients with a single account. What's best? Our software is far more economical than other popular ones and offers excellent features!
And, if you are still skeptical, you can try out SendX for 2 weeks without any payment details!
So, now that you have all the areas sorted, it's time you start implementing these strategies right away and see the results for yourself!