5 Effective Strategies on Email Marketing for Newspapers
With people gradually becoming more and more comfortable accessing the online world, it has, undoubtedly, become a little difficult for offline retailers, such as the ones in the newspaper business, to cater to these groups of people. Even if they find ways to reach out, smartly chalked out digital marketing strategies implemented by your competitors can cause setbacks.
However, when it comes to advanced digital marketing trends, you need to spare good money to get substantial results.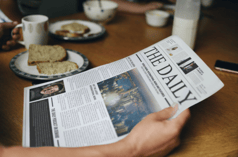 And while spending a bulk from an ongoing business whose expense is in surplus, we're sure you're likely to find an alternative that provides effective results and stands true to being cost-effective!
So, we are here to talk about a marketing strategy that will neither take up all your time nor drain you out of your hard-earned money.
It is email marketing! Let's see how this goldmine of communication can be an effective marketing tool for your newspaper business.
Why Email Marketing?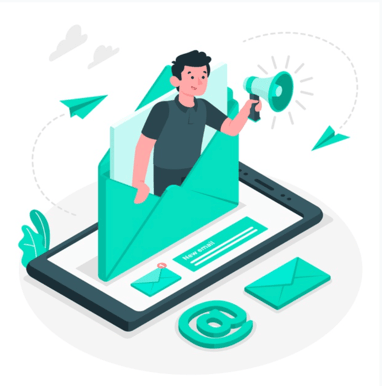 Reach Out To People Who Have Their Hands Full
Though we all agree that it is imperative to update the things happening in our surroundings, we fail, miserably, owing to our busy schedules. Sometimes, reading a newspaper seems to be a luxury!
Now, these are the people you can target with email marketing. Whenever they open the mailing app, they can have a look at the vitals in a glance.
Your Way To Direct Revenue
Be it your readers or the advertisers; your well-crafted emails can completely turn the table. While it is a given fact that advertisements are the primary source of revenue for newspaper publishers, you also need to create a ground that will convince the advertisers to choose you. And, here, emails can play a vital role!
Likewise, constantly updating your customers with subscription plans will keep your sales growing.
Tending To Your Readers
You might be publishing great content and incorporating the best insights to keep your customers updated. Nonetheless, your customers can have reviews regarding what they like and the areas you can focus on more. Now, a better mode to listen to your readers is via email marketing.
Incorporate frequent emails that give your readers the chance to review the content they've been receiving. Regular polls and getting to know your audience's likes and dislikes helps you channel tailor-made content that your readers will appreciate.
These are some of the achievements you can unlock via email marketing, and frankly, this is just the tip of the iceberg! The potential is surplus, and the results it can get for your business are manifold. And while you may believe us, we get it if you're skeptical about using this form of marketing - especially if this is your first time getting your hands on email marketing.
If that's the case, we recommend taking baby steps and implementing strategies that can be a sure-shot winning streak with effective results in no time!
Simple Yet Effective Email Marketing Strategies For Newspapers
1. A Close Relationship With The Readers
No matter the business type, building a relationship of trust and loyalty goes a long way in determining the organization's results. And email campaigns can go a long way in portraying that you care for the needs of your readers.
Therefore, if your reader only finds a particular supplement interesting, you must offer subscription plans that can tend to this particular reader instead of the main newspaper. Moreover, while you provide an idea of this subscription deal, do not forget to mention the other attractive deals your readers can check out, if not now, later.
2. Put Some Effort In Categorizing Your Advertisers
Now, while you tend to your readers, you must also keep your best foot forward to seek the attention of the advertisers. While it's given that printing advertisements can be your way to generate good revenue, your potential advertisers must also find your print media best suited for their purpose.
For example, if you are approaching some advertisers in the healthcare business, you need to make sure that your newspaper can give them good exposure in that regard. Moreover, you must also ensure that you are only allowing permission to advertisements that enhance the value of your paper. To be precise, the advertisements should tend to your readers and make them praise your quality and choice.
3. Daily Dose Of Good Stories Delivered Via Emails
Most people cannot keep up with the daily news. As per a survey by Pew, nearly 68% of people said that they felt completely exhausted and worn out with news they've heard around. This generally happens owing to the digitally connected world we live in.
This also means that they are missing out on the actual important headlines that do not concern any celebrity or politician, or Covid-19 for that matter. Now, the question is, how will you interest your readers enough actually to make them start reading the essential pieces?
This is when you begin your targeted email campaign. Begin with sending content that interests your readers. Now when your reader is convinced with your content, try adding hints on some essential news. There are high chances that the person might give that piece a read.
4. Do Not Forget Your Printed Copies
Although you are now trying to embrace digital marketing strategies to tend to your online customers, it is essential that you do not give up on the printed version. It is because these are the ones that gave you subscribers in the first place!
Therefore, you need to create email newsletters that convince your subscribers to get the hard copies. For this, you can send mails highlighting the main feature stories of that day, provide hints on the pages inside the newspaper, and strengthen all these initiatives with some great images. This will make your subscribers fall in love with the quality you offer and make a purchase.
5. Bring Together Similar Content
If your publication works with varied content, this can be a great initiative!
Suppose your reader likes a piece of news that has been published on the first page. Now, you can take note of this and send him some previously published influential blogs or articles on the same topic.
This will enhance the readers' reading experience and exhibit that you are looking into your subscribers' preferences.
As an example, you can see how National Geographic implemented this idea in their plastic waste awareness campaign.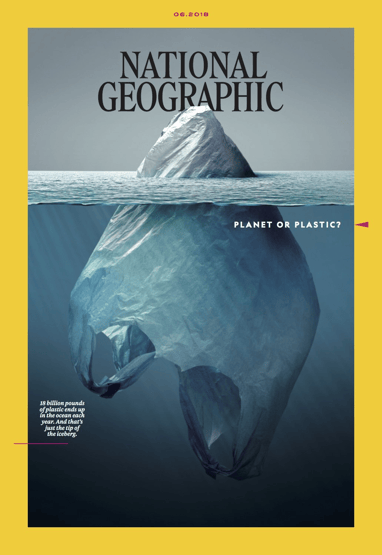 Key Takeaway
Be it tending to your readers or advertisers, running well-strategized email campaigns can go a long way for your publishing business.
But, given that you are no marketer, getting on with email campaigns can be a bit difficult in the beginning. So, in these cases, using email marketing software would be the best decision.
An email marketing software that can ensure you the best results without burning a hole in your pocket would be SendX. Our software comes with some exciting features such as free trials, multiple logins, personalization tools, easy ROI analysis, and many more.
Moreover, SendX provides advanced segmentation features, which make the entire process easier. Additionally, its premium newsletters and layouts will make sure that your emails stand out from the crowd.
What are you waiting for now? Start using these email marketing strategies right away and see the results for yourself!