Email Marketing for Furniture Retailers
Businesses that are in the furniture space are in a good position. With many eCommerce sites opening up primarily for retailers online, this is one of the best times to create a digital ecosystem that integrates many assets such as email marketing and more.
Being in the industry, you know that image matters if you'd like customers to purchase from you regularly. A focus on a top-quality website with a focus that highlights the furniture's luxurious nature is a must, and email marketing is one space that can help you do that.
Why Should Furniture Retailers go for Email Marketing?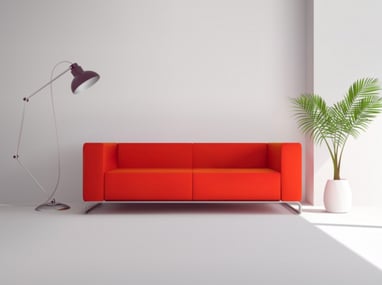 It wasn't until recently that selling big-ticket items on the internet became viable and sustainable. When eCommerce took off in a big way, furniture was one industry that was yet to catch up. The public perception was that furniture was one of those categories that required physical presence to be gauged before purchasing.
Up to 66% of in-store purchasers used the internet to find out information regarding furniture. With that in mind, today, furniture retailers need to have an effective digital strategy that includes email marketing too.
Why a Furniture Marketing Strategy is Needed?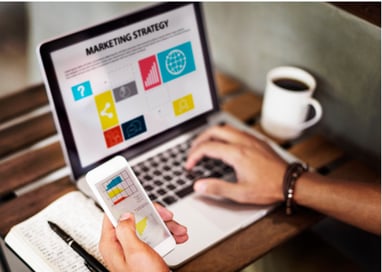 ‍
Here are a few reasons why furniture retailers need to go for email marketing:
1. Evolving Market
The furniture market is constantly evolving. With the demographics shifting towards higher-earning millennials and newer Gen-Z individuals, this is the best time to go forth and provide stellar service directly from the website itself.
Having stellar service and great products along is not enough. Your brand needs to be at the top of mind for customers to consider when purchasing. A comprehensive email strategy is an amazing way to determine who your customers are and the kind of experience you can provide them with. Just ensure that you can help them in the process of selecting the right furniture with the emails and cultivate long-term growth relationships with them.
2. Easier For Customers
Customers can also enjoy the ease with which they can view your offerings directly on their phones or desktops. Instead of bombarding them with ill-timed ads to customers across social media, these can help you nurture them properly, without the hassle of having to know in advance whether or not they're interested.
Good email marketing channels will allow you to time your emails so that they reach the customer exactly when they need it. By doing this, you're enabling them to access your products only when they're looking to purchase, making your job easier in the process.
‍
3. List Building
People buy furniture at various stages of their life cycle, and with email marketing, you can keep in constant touch with them. This will make it easier for you to build lists that can be advertised in the future.
Whenever they head back to the site to make further purchases, your list-building techniques will ensure that they are getting good value for their money and giving them a range they can select directly from the email.
‍
Tips to Get the Best Returns
‍
1. Showcase Your Range During Sales Season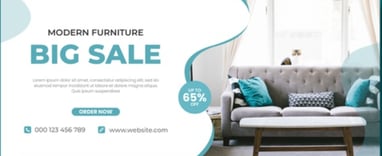 The sales season is one time where you can properly utilize the emails to their maximum potential. You can showcase your entire range on certain emailers and subsequent ones so that customers can understand everything they need to know from one email.
Make sure you're not making them so sales-y but rather a little conversational, so customers don't feel like they're being sold to.
‍
2. Use The Pre-Header Space Properly
The pre-header space is the one that directly follows the subject line whenever the email is in preview mode. Retailers generally tend to give up on this, and this can be a mistake.
You need to take advantage of this space, as it can be a highly deciding factor for customers to know whether they want to open their emails. There are many inboxes that showcase only the pre-header text rather than the subject line, so use the same with a compelling copy to help them open. Think of the pre-header as a sort of extension to the subject line.
‍
3. Personalization

Another great way to get customers to interact with your brand is to personalize them. When you do so, they feel like they're spoken to directly rather than sold to, which can be a huge deciding factor to change.
Most email software allows you to use personalization to quickly get in touch with your customer within the app itself.
‍
4. Responsive Design
When you're creating an email campaign, you'd want all your images to get equal prominence, right? But one factor many email designers ignore is not showcasing their ads on the right device. Responsive design means to code emails that can be recognized and react to various devices.
Once you set particular rules and parameters, emails will automatically render an ideal format and deliver an experience suitable to the user.
People read their emails on-the-go, with up to 60% of them being opened on phones. It was found that users are more likely to delete emails under three seconds due to poor formatting, with some even dropping off and unsubscribing. Retailers must ensure that their emails look awesome no matter what the device is.
To Sum Up
With these pointers in mind, furniture retailing with email marketing can become a sustainable project. Just ensure that you're following the right tips and adjusting your campaigns regarding design and content wherever required.
Once you're able to understand the nuances of these emails, it becomes easier to get started. One way to do that is by selecting the right email service provider, as they'll do half the job of making your work easier.
Good luck!