Email Marketing Handbook for Fitness Professionals: An Ultimate Guide
Are you tired of constantly shifting from one social media channel to the other, checking your likes and comments but not getting any sales in the end?
Do you feel frustrated to keep up with the algorithms?
If this sounds familiar then this would be the most important thing you read online today. Because once you discover the power of email marketing I am about to share with you…
You will be able to engage with your audience, get your classes sold out, get feedback and know more about your customers without.
Because the truth is that many fitness goals professionals are already doing it and generating thousands of dollars in sales while not overwhelming themselves with every social media channel out there.
We have created this guide to help you build an email list, generate ideas for what kind of emails to send, and best tips to help you succeed. This covers everything you need to achieve your goals with email marketing even if you don't have any prior experience with it.
So let's read on.
How do You Build an Email List?
1. Signup form on your website:
When someone visits your website for the first time and likes your content or wants to stay connected to what you do, they would want to sign up.
So make sure the subscription form or field is accessible right where people expect or need it.
Here are 3 ideas:
A subscription bar at the top
Sidebar featuring your signup form
A banner at the bottom of your content
SendX offers professional-looking, ready-to-use email pop-up forms that you can use on your website. You can customize these to fit the look of your brand. You can check them out by simply signing up with your email address.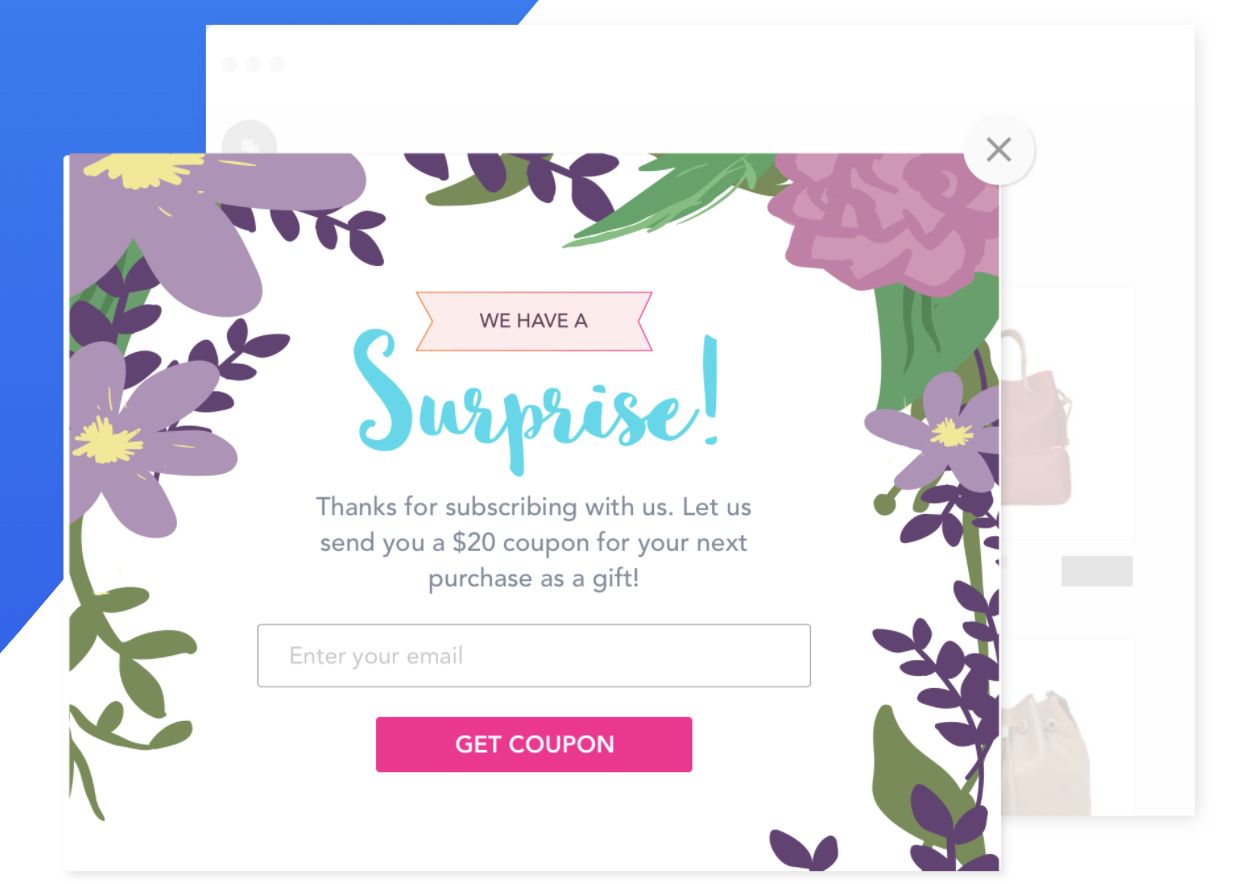 2. Social media:
Give your followers on Facebook, Instagram, or Twitter an incentive to sign up for your email list. E.g. promise them free content, a sneak-peek into your active lifestyle, discounts on classes, or free trials.
Or simply put the link to your website in your bio.

3. The traditional way:
If you are organizing classes or workshops, go the traditional route of noting the emails from interested people in an excel sheet or on paper.
When you are surrounded by people who relate to what you do, they would want to sign up and stay in touch online.
4. Advertisements:
Run ads on Facebook or Instagram with your free content, which might compel people to check out your website. Once they are on the website, your sign up form will collect their email addresses.
Running ads is not a cheap way to build an email list that hasn't even started generating any returns, but once they are in your list, you know that they are your target audience. Later, you can smoothly recover this cost when you would run your offers for this email list.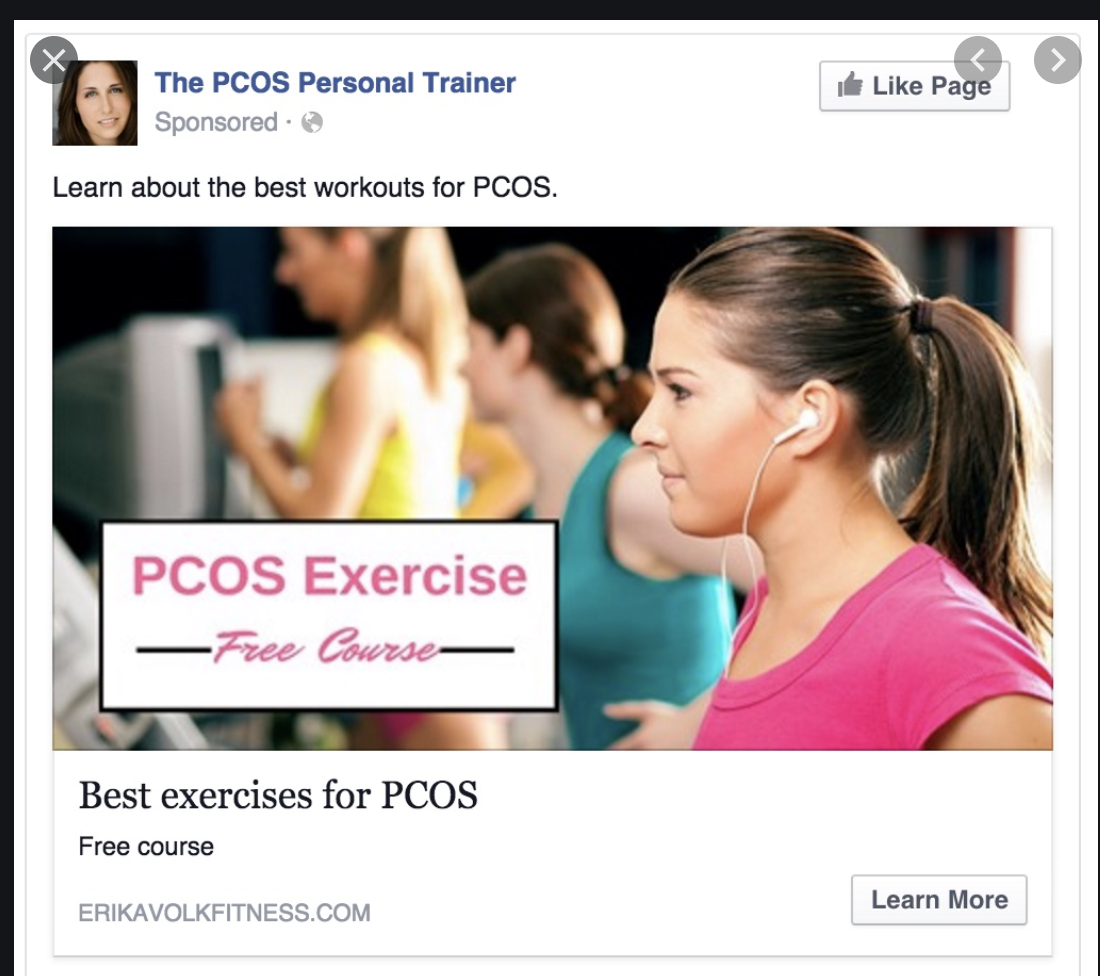 What Kind of Emails To Send?
This is one of the most important emails you will send to your customers. This will be the first impression of your emails in someone's inbox and if you manage to 'wow' them or just provide a clear experience, they will remember to open your next email too.
First of all, thank them for joining your list.
Then, let them know what to expect from you in their mailbox: type of content, announcements, promos, etc.
If you are going to run promotional emails, don't shy away from mentioning that. Remember, it's the first impression. It will only help build trust if your first communication is open and true.
Then, ask them to add your email address to their contact list so your emails don't accidentally go into the spam box.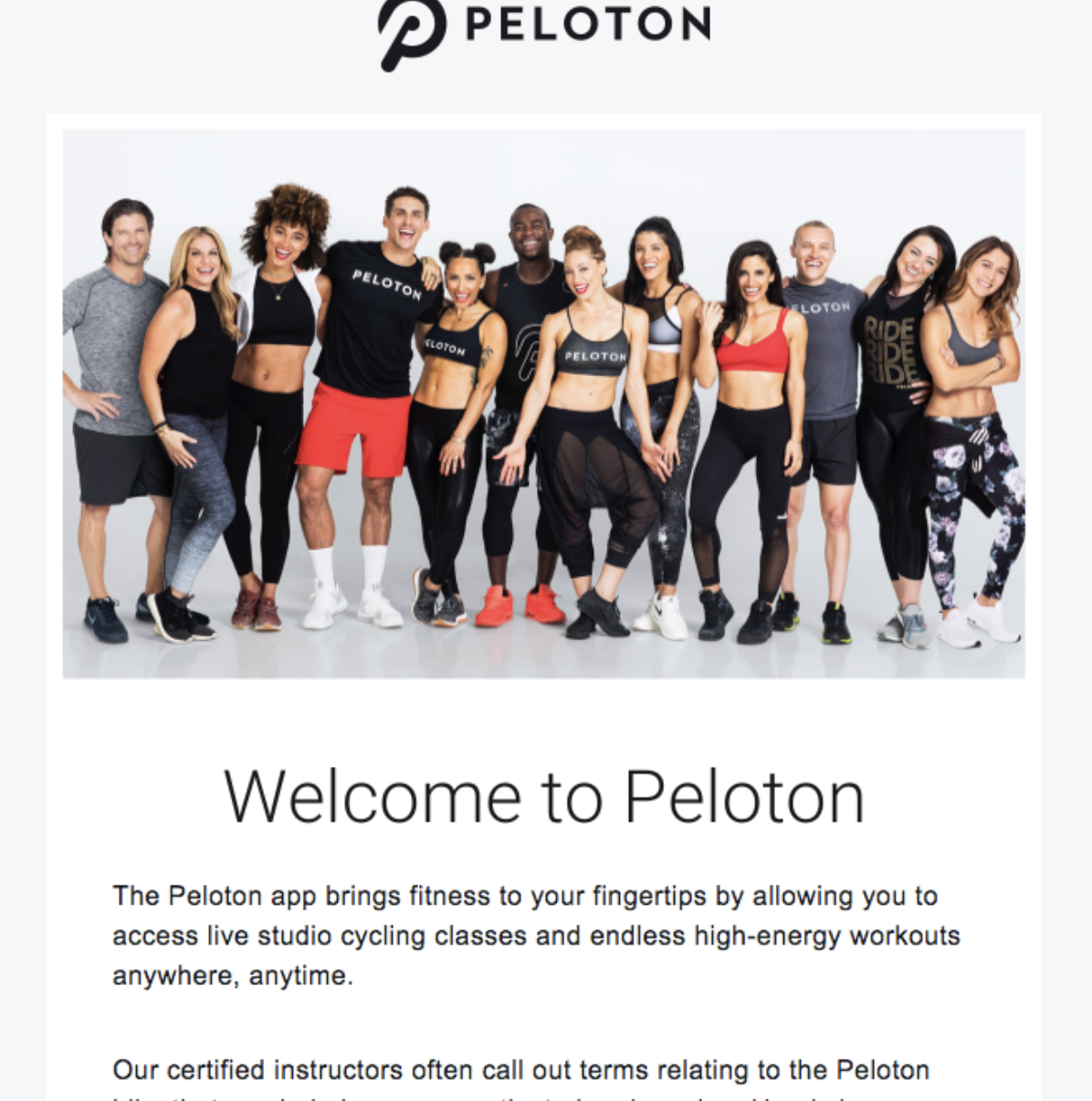 2. Content Emails
It might seem daunting to come up with new ideas every week or thrice every week to send to your subscribers. But this is the most natural part!
Do you give people tips on healthy food habits all the time? Write about it.
Do people ask you about the best protein supplement all the time? Write about it.
You have to write about the same thing that you talk about with people in your gym, class or with your clients. Any valuable tips or tricks that will help your audience get better results.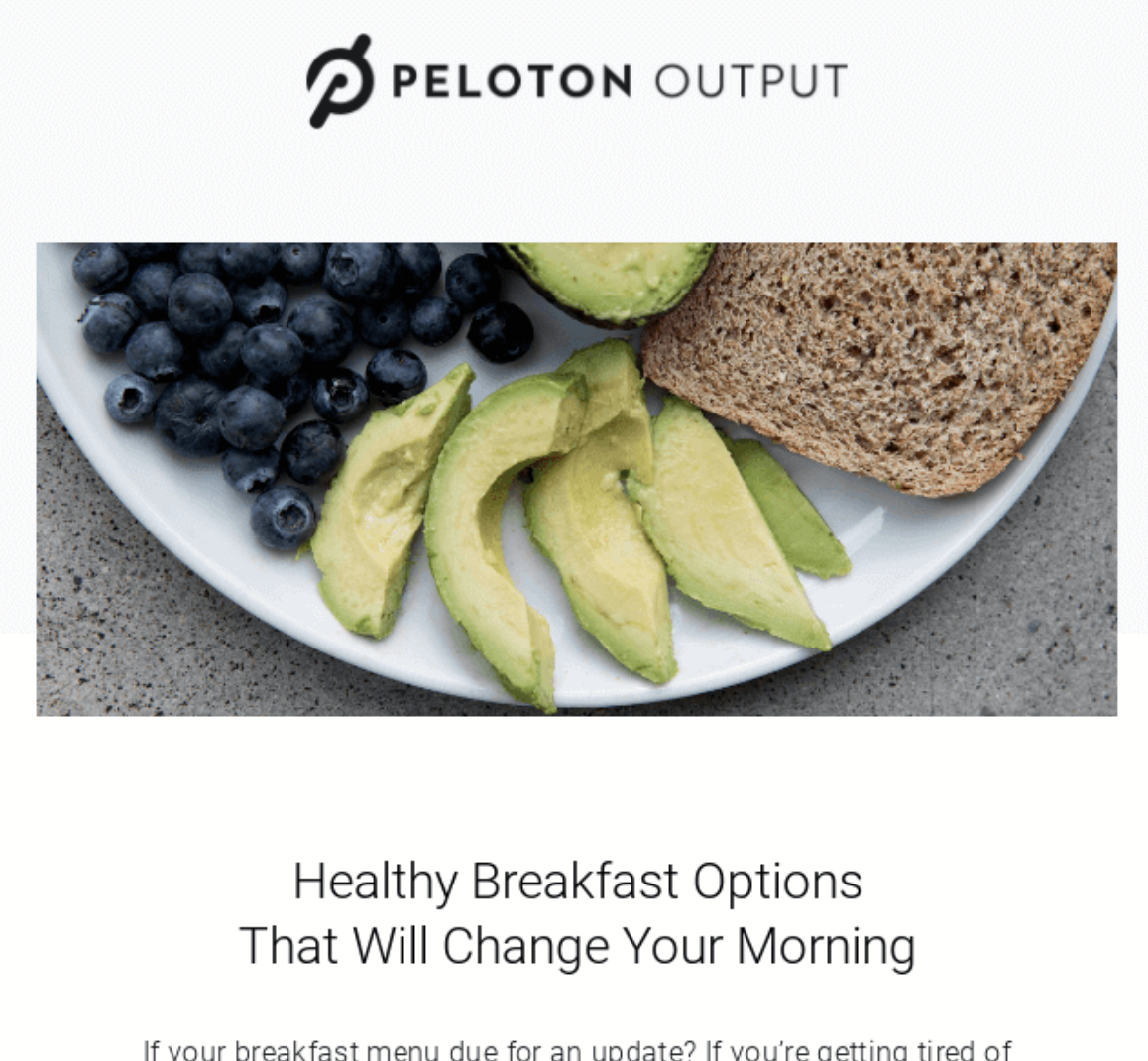 ‍
3. Success Stories
People always get motivated when they see that change is possible. Especially with fitness and health.
So you should share success stories of people you have helped lose weight, gain weight, or get ready for that marathon.
Along with getting people motivated, it will build your credibility. When people see the stories of change from your gym, class or workshop, they will contact you to do the same for themselves.
4. Sales & Promotions
When you have nurtured the relationship with your customers and provided them tons of value, it's time to turn this into a transactional relationship.
And you should know that by selling what you know or what you can do for people, you will actually be doing a service to them.
So don't shy and plan that series of emails to launch your promotional offer, free trial, video course or book on fitness.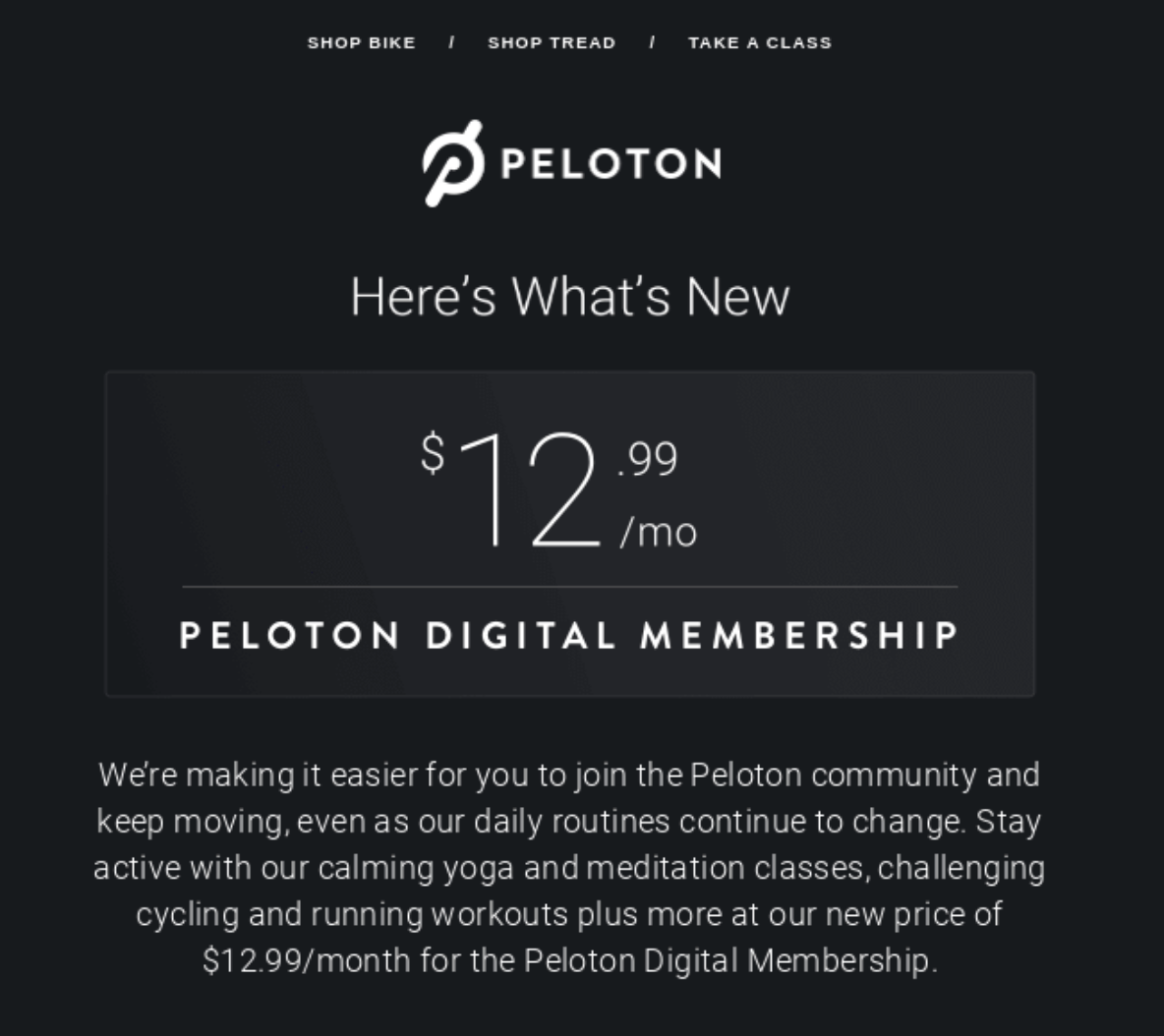 5. Feedback surveys
Emails are the best way to gather feedback because…
You only have to send them to relevant audience ( e.g. only to people who attended a particular class or bought a particular protein shake from your gym)
Subscribers can answer whenever they like, there is no obligation to stop and chat with you or fill a physical form.
It's easier to store and make sense of the data you collect online.
‍
Tips to succeed with email marketing
1. Automate your emails
Most people feel scared of email marketing because they feel it's time-consuming. It's not as quick as snapping a picture of your abs and putting it into your IG stories.
But, that's only because they don't understand the power of automation. With automated emails, you can just create your message once, put the rules about when, and to whom it should be sent. And the rest is taken care of, forever!
Here are some ideas on automation:
Welcome emails: You can pre-define a series of welcome emails introducing the subscriber to you, your fitness journey, and what to expect in future emails. And these will be and automatically sent to a new subscriber. You are thus keeping them engaged.
You can automate getting feedback from people who attended your class or took 1-on-1 training.
You can automate the process to categorize people into lists - highly engaged, bought something from you in the past, according to location, etc. Let's find more about this process called segmentation in the next section.
2. Segment your audience
People on your email list will have unique interests, different locations, or different age groups. Sending the same messages to different groups of people might hurt your engagement.
For example, a person interested in yoga might not be interested in marathons. Or a person in LA is definitely not interested in your class being organized in New York.
So how do you keep both the groups engaged and not spam them with content they wouldn't want to receive?
The answer is segmentation: dividing your subscribers into different groups and sending content tailored to those particular groups. You can segment based on interest, demographics, location, or even engagement level.
If you have a segment of people who haven't opened your emails in the past month, you can send a re-engagement campaign specific to this group. Similarly, you can send pre-launch content to your super-engaged audience (your most loyal fans) and get their feedback.
3. Avoid the spam box
If your emails don't reach the inbox, then all your email marketing efforts can go in vain.
So before you obsess over subject lines, templates, or images, ensure that 90%+ of the emails you sent are reaching the inbox.
To stay out of the spam box, you just have to avoid showing the same behavior as a spammer. That means, avoiding:
Manipulative subject lines. Stay away from 'Lose 20lbs weight in 30days' kind of subject lines. Here is a full list of words you should avoid using in subject lines.
Poorly edited text. Edit and proofread your emails with services like Grammarly.
Shortening links
Using image-only emails: As a fitness professional, images of transformation, exercise steps or tips are going to be the center of your emails. But keep the ratio of images to text at least 70:30.
Making unsubscribe difficult: If your unsubscribe button is hidden or not present, readers will mark your emails spam. All email clients give them that functionality. And if you get a lot of spam complaints, your future emails will be automatically sent to spam.
This is definitely not an exhaustive list, so read more; you can check out this blog on email deliverability.
4. Make use of data
Email marketing can give you the exact information on who is opening your emails, what kind of emails get the most engagement, and why people unsubscribe. Find your hottest leads and drill down on their exact requirements.
The key metrics to find these insights are Open Rate, Click-Through Rate, Unsubscribe Rate, Bounce Rate. You don't have to start comparing yourself to some 'industry' benchmark right away. But you can create your own benchmark and just keep an eye whenever you observe an anomaly.
Basically, use the data to do more of what works and less of what doesn't.
5. Choose a reliable email marketing software
Gmail, Yahoo or other email clients are good for work and personal use. But they are not practical to use when you are connecting with your customers.
If you want to leverage the full potential of email marketing, you need to use an email marketing software that can manage your list, tell you about engagement, automate your emails, all without your constant intervention.
And of course, it shouldn't break your bank and cost you more than the other channels. A good option is SendX. They have all the features a fitness professional will need to execute email marketing efficiently, easily and quickly. Their plans start from just $7.49/mo and before you pay even that small amount, you can try it for free for 14-days with just your email. Not even a credit card is required.
So Now What?
Building an email list from your website visitors, social media followers gives you a golden ticket to stay on top of the minds of these people without depending on algorithms or pumping constant money into advertisements.
The tips and ideas we shared above will be only helpful if you take the first step.
So what's the easiest thing you can do right now? -- It's to take a free trial of an email marketing software and just explore it.
I would suggest signing up for SendX. Why?
Use built in, high-converting pop-up forms to collect emails.
Get your emails delivered to inbox as SendX has the best available deliverability rate.
You can create get nice looking emails with ready-to-use templates
You can see who is opening your emails, which emails receive the highest engagement etc. in a easy to follow dashboard
You will be able to reduce your efforts and time with automation capabilities.
Even if you are new to email marketing, you don't have to worry. You will get all the help you need from their 24/7 email and chat support.
It doesn't cost you more than a mug of beer per month.
You don't even have to commit anything before you are sure. You just have to give it a try with the 14-day free trial: no credit card or any long-form filling process involved. Sign up here.