Tips from Experts on Writing a Newsletter in 2023
6 min read
Newsletters are blowing up again.
In this age of content overload, people are looking to consume content that they want. They want personalized stories that they resonate with and newsletters are a perfect medium here. The incredible growth of quality newsletters like the Skimm and Morning Brew is the perfect example of their appeal.
So this may be making you think: "I should also be starting a newsletter!"
And I would tell you, that is a great idea. I asked some top email marketing experts in the industry for tips on writing a great newsletter. So that when we start to take advantage of the Newsletter boom, we are fully loaded with the right insights and newsletter writing tips.
Here are all the tips from newsletter writing experts, feel free to comment any tip you may have. Each newsletter writing expert offers unique insights and great newsletter content tips.
Table of Contents
Jeanne Jennings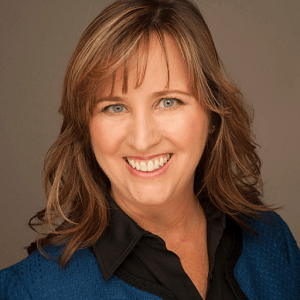 Bio: Jeanne is a recognized expert in the email marketing world. She is Founder and Chief Strategist for Email Optimization Shop, a boutique consultancy which helps medium- to enterprise-sized organizations make their email and other online marketing efforts more effective and more profitable
Tip: An email newsletter can be a great way to keep your brand top-of-mind, showcase your expertise and drive leads and sales. But you have to remember that it's a newsletter, not a stand-alone promotion. As such, you should have at least 60% editorial content, which provides the reader value without a purchase. The remaining 40% or less should be promotional content.
Articles introducing your new sales manager, case studies about client successes, and discussing why your product is better than the competitor's product are *not* editorial – they do not provide value without a purchase.
If you sell hiking gear, a list of the top hiking trails is editorial content. If your target audience is marketing directors, articles about the pros and cons of an agile marketing approach would provide value without a purchase. The editorial topics should
(a) be of interest to your target audience
(b) have some relation to the product or service you provide.
Writing an email newsletter with an 'all about our company/products' focus is the number one mistake I see organizations making. When you get in the mindset of providing value without a purchase, you set your email newsletter program up for success.
Matt Helbig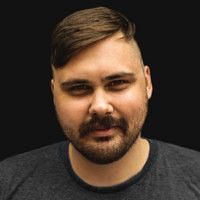 Bio: Matt Helbig is a Chicago based digital marketing expert who focuses on driving success for email & rapid growth. Specializing in conversion-centered projects that combine data, technology, and creativity.
Tip: Start thinking about your communication with your subscribers as serving them. Does my newsletter serve my customers? If not, stop sending it and wait until you have something that can, or go back to the drawing board. When you really serve a customer and their actual needs, they're going to keep coming back.
A clear and concise copy is part of serving the customer. Better imagery and thoughtful design serves the customer. Setting expectations early on why should I subscribe and when I should expect to receive it serves the customer. Be human and speak directly to people. Email is a relationship designed.
Adam Holden-Bache
Bio: Adam Holden-Bache is an email marketing expert who currently serves as Director of Email Marketing at Enventys Partners, where he oversees the email marketing strategy, production, execution, and analysis of email marketing campaigns, with the objective of meeting and exceeding internal and client marketing goals.
Tip: Don't value the newsletter more than you value the recipient.
Make sure your newsletter content is valuable and relevant to the person receiving it. The newsletter should be informative and educational, and not be overly self-promotional. Recipients want to learn about your industry, products, and services, and if you don't deliver that, you'll find that subscribers will tune out over time. If you have the opportunity, segment your subscribers (by customer/non-customer, by product or service purchased, or by stage in the sales cycle, etc.) and deliver customized newsletter content to each. The more relevant the content you deliver, the better your results will be.
Email newsletters are a fantastic opportunity to demonstrate thought leadership and industry expertise, and to educate your recipients through features, advantages, and benefits analysis of your products and services. They can help convert leads to customers and increase customer retention. Those that put in the effort to create informative and educational newsletter content often find they are rewarded with higher conversion rates and improved customer loyalty.
Karen Talavera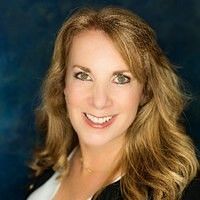 Bio: Karen Talavera is President of Synchronicity Marketing, a consulting firm providing digital and email marketing strategy, program development and professional education.
Tip: Leverage automation. One of the biggest challenges when it comes to email newsletters is keeping up with content production and managing an editorial calendar. Writing and developing content can be a full-time job, but today, with tools like Rasa.io or Paper.li email newsletters can be assembled in minutes via automated feeds, plus include customized, personalized modules. Chances are you already have a lot of great content - like blogs, videos, and infographics - which can be re-purposed within a newsletter, so use your own assets but don't be shy about curating items from other great sources too!
Kate Barrett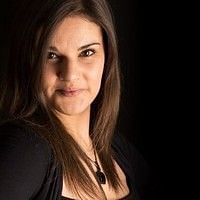 Bio: Kate Barrett is the founder of eFocus Marketing and The Email Marketing Academy, providing specialist email marketing consultancy, management, and training services to companies around the world.
Tip: Make sure you understand your audience – and deliver what they need and when
If you want to have an email program that gets results, it's important to understand how you can send the right message, to the right person, at the right time; whether that be through newsletters delivering information and educational content, sales emails, automated campaigns or other email types.
By truly understanding where your audience is in their journey with you and who they are, you can better target your content to connect with them and deliver information when they need it. Personalized content isn't a 'nice to have' anymore – it's crucial if you want to maximize your impact and results.
Jay Oram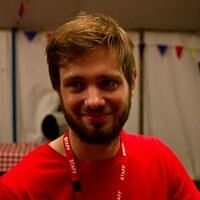 Bio: Jay Oram is a coder at Action Rocket - email agency based in Farringdon. Developing, designing and working on emails from a range of clients.
Tip: The biggest piece of advice I would give anyone putting together a newsletter or any communication is to make sure the recipient is at the heart of the email. Will it give them vital advice they can act, are they looking for my product or is the email just about me sending out an email because I have to? Make sure the message is relevant and accessible for the most success!
Beata Linz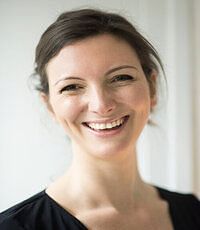 Bio: Beata is a senior marketer in the brand, digital and email marketing fields.
She worked for Nike EMEA for 10 years, and grew the email channel to be a substantial brand and content marketing tool while driving sales. Beyond emails she also lead x-channel brand campaigns from planning to execution and is at home in the digital marketing world.
Tip: With the coronavirus, there's a shift in marketing as well. Being personalised was already important, now being empathetic is even more crucial. Look at the situation, how the target audience might be affected and (re)do your messaging accordingly. Pushing email out just for the sake of selling was already an old-school approach. Now it's even more important to be useful and meaningful beyond sales.
Nir Eyal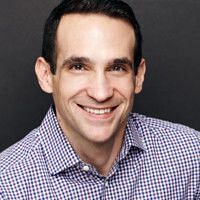 Bio: Nir Eyal is an Israeli-born American author, lecturer and investor known for his bestselling book, Hooked: How to Build Habit-Forming Products.
Tip: My best tip is to write content you would want to read. I always write answers to questions I'm struggling with. That way, no matter how many people read my work, I have at least scratched my own itch.
Tomi Mester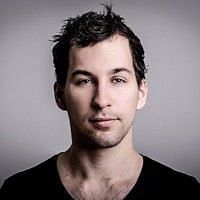 Bio: Tomi Mester is the author of Data36. He creates in-depth, practical, true-to-life online tutorials (and video courses) to help people learn Data Science.
Tip: My "strategy" is to write honest emails that respect my audience's needs.
I try to interact with them and understand what would help them. (In my online course, for instance, I often do 1-on-1 Skype sessions, too. In newsletters, I encourage them to reply.) Once the conversation starts, it's much easier to write those newsletters, too -- because it's more like writing an email to a friend who needs help. Only that it goes out for thousands of other people.
Another rule I follow is that the format of the newsletter has to reflect on the things I want to say.
So when I publish a new article, I keep the email about it short and sweet. "Here's a new article, it's about XY, you'll learn this and this, LINK."
And when I have an announcement (e.g. a new course) or when I try to write something to motivate people, it gets longer (with more stories and details, etc.)
Talia Wolf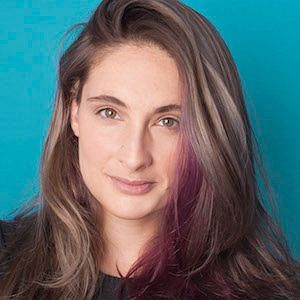 Bio: Talia Wolf is a Conversion optimization specialist & speaker. She helps businesses grow and fix their funnels with emotional targeting & customer-driven optimization.
Tip: The most high-converting emails are personal, relatable and show the reader you understand them.
Lead with empathy. Enquire about your subscribers situation, share your own challenges and situation. This doesn't mean you have to offer discounts, gifts or free solutions, it means you need to be attentive to their needs and the current global situation. No matter the situation (in good times or in bad ones), people mostly appreciate when you show them that you understand them. That you make it about them. This is the key to writing emails that make people smile and increase your ROI. The simplest way to do this is by connecting with beyond email. Join the communities they're in, Facebook groups and others, read the questions people are posting on Quora, Amazon, identify the requests they're making to your customer service team and most importantly - listen. Look for common themes and common concerns people mention and, address those in your email. When you show your reader you've done your research and you know how they're feeling and what they need right now, you'll not only get the results you need right now, but build the relationships your business needs for lifetime customers.