7 Tips for a Successful Email Marketing Strategy and Campaign
5 min read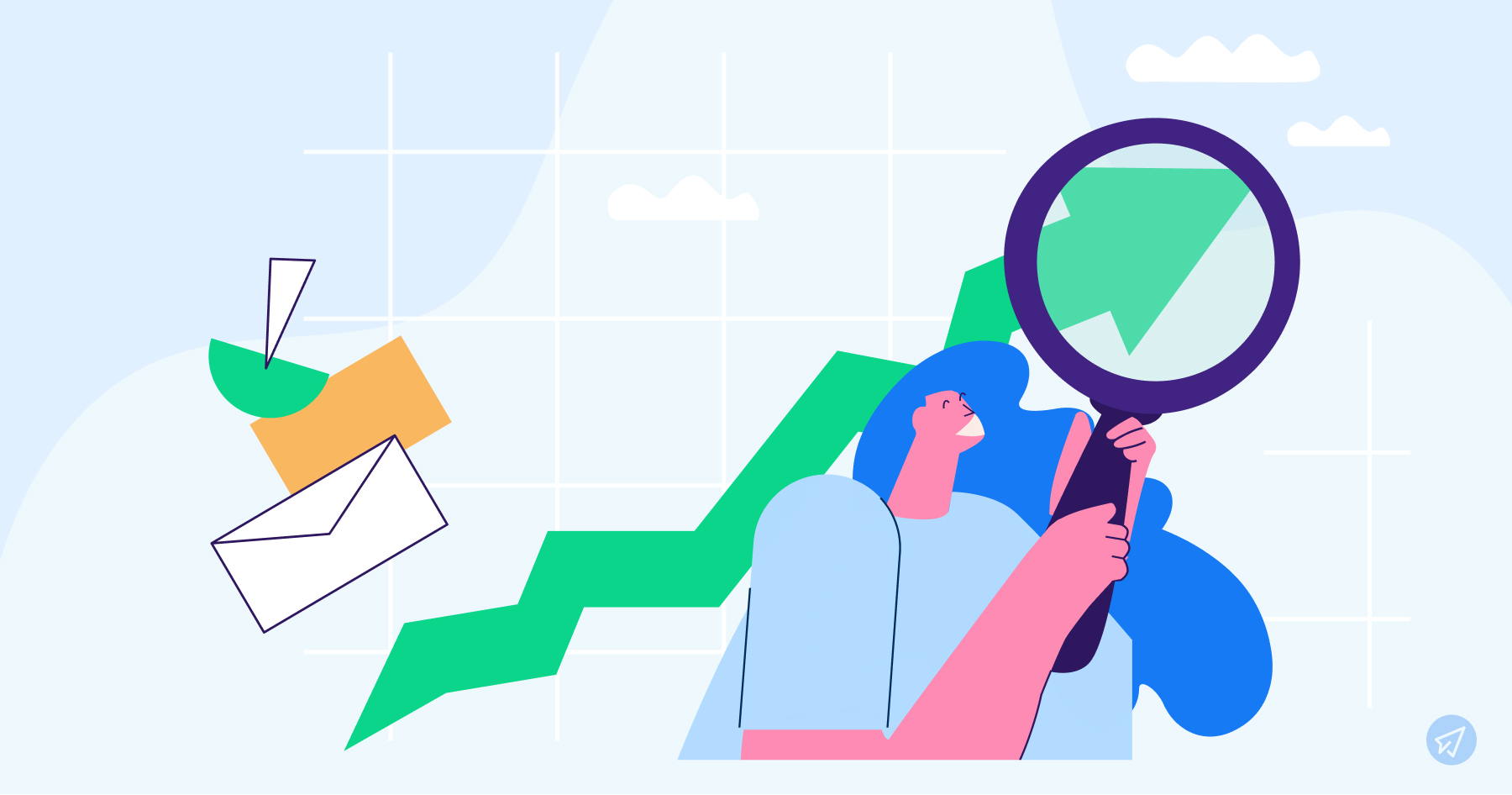 Email marketing has come a long way. Several tools and software in the market let marketers be creative and give customers a gratifying experience.
It's also worth it- the return on investment for a well-crafted email strategy is high. It leads to higher ROI than any other marketing strategy.
However, it would help if you had a strategy that converts consistently to get excellent results. By using various email marketing tactics, you can tweak and work to provide subscribers with a great experience. It also helps you create and run a successful email campaign.
Email Marketing Defined
Email marketing is a type of marketing that makes subscribers in your email list know of any new products, discounts, and other services.
Email marketing requires sending emails to customers to boost brand awareness, nurture leads, boost engagement and eventually make a sale.
You can't ignore the power of email marketing as a business. It leads to higher conversion rates across various marketing channels and provides the best ROI.
Also, when making an ecommerce website, it doesn't end when your business and product become available online. You have to make sure that your products and services reach your target customers and one of the best ways to market your business is through email marketing.
Table of Contents
The Benefits of Email Marketing
Now that you know the basics, here are the benefits of having a solid email strategy and campaign:
Improve Brand Awareness
Email allows you to talk about your brand, products, and services. This is by sharing educational content, updates, and other essential resources with your subscribers.
In the same way, you should also align your emails with your brand identity to generate brand awareness.
Bring Website Traffic
Email marketing is one of the best ways to drive traffic to your website, when making an email newsletter campaign, sharing your special offers, product discounts, and you can also share blog snippets so that your subscribers can stay updated to your website.
Bring In Revenue and Sales
Email places your products and services in front of your customers. You can also use it to experiment with various marketing strategies to generate more revenue. Let's say that you're offering discounts and free shipping in triggering purchases.
Another way is sharing roundups and collections so that you can draw attention to particular products. You can also use tactics such as cross-selling and upselling to boost your average order value. You can also integrate visuals, such as laptop mockups to showcase the values behind your offer.
Improve Other Marketing Channels
Email lets you incorporate different marketing channels and drive traffic to other customer touch points like landing pages, in-person events, and social media.
For example, you can ask customers to share a review on your Facebook page. Similarly, you can start an Instagram challenge, inviting subscribers to participate.
Keep Customers Engaged
With email, you have plenty of room to experiment with your messages. There are various email campaigns you can send. You can keep customers interested and excited about your brand by switching up email campaigns. It also helps you stay on top of their minds.
Gain Valuable Business Data
Email lets you gather data from customers and learn more about their behavior. You can track analytics and send email surveys and feedback forms. You can also use this information to enhance your emails, business, products, and services.
You can also use various email marketing tools to set up automated workflows. It triggers emails based on particular customer actions. For instance, you can send an automated welcome email as soon as a customer signs up for a newsletter.
Not only does this help you with time and effort, but by sending the right email to the right person at the right moment, you can minimize delays and human error in the process.
Tips for a Successful Email Marketing Strategy and Campaign
Now that you know about the benefits, here are strategies on how you can create a successful email strategy and campaign:
1. Use powerful subject lines
Your subscribers get approximately ten emails or more daily. 35% of email subscribers open emails based on the subject line. If it's not compelling enough, they won't click through. That's why you must spend time on your subject lines to make a difference by getting many click-throughs.
Moreover, competition is pretty tough these days. People get bombarded with plenty of marketing emails weekly. So, yours should stand out without coming off as too promotional:
So, how do you make compelling subject lines that get their attention?
Here are some points you might want to consider:
Use compelling, action-based words (Improve, Increase, Join, Sale, Ultimate)
Set expectations for the email's body.
Use the name of your subscribers in the subject line for more personalized content.
Keep subject lines around 50 to 60 characters, and ensure it can be easily read.
2. Make it Personal
The more personalized an email is, the less likely it will go to spam. But do you know that approximately 70% of brands don't use email personalization? Even more shocking is that 91% of consumers say they're more likely to do business with a company that provides relevant offers.
You know why personalization is key to an effective email marketing strategy. Without a doubt, personalization should be something businesses, big or small, should do.
Here are some email personalization tips that you might want to consider:
Promote your content based on the previous behavior of your subscribers.
Use the name of your subscribers on the body, subject line, or greeting.
Recommend products based on the previous purchases of your customers.
Wish your subscribers a happy birthday using personalized coupons.
Streamline your sales funnel using automated and personalized messages.
Go over your client history.
In other words, personalized emails are your best friend. There are infinite possibilities, and the results will give you satisfied, more engaged customers.
3. Name Benefits and Not Features
It would help if you were upfront with customers about who you are and what you can do for them. People want to know how your products and services will benefit them.
If that's coming across clearly in your subject lines along with a sense of urgency like a time limit, they want to read more. You can also try mentioning current and relevant events and asking questions. This is one of the ways that you can pique your readers' interest.
4. Social Proof is a Must
Have you ever picked a product that has more reviews than the other? Humans constantly look for guidance, and deciding is easier if many people choose one product over the other.
You call this social proof. You can use this principle as a marketer to influence how your subscribers and prospective customers behave. There are a variety of ways that you can implement it in your email campaigns; so make sure you optimize your landing page for a successful email campaign.
One of the most common is mentioning how many have joined your email list on your landing page or lead magnet.
5. Be Concise
Emails shouldn't be complicated. Phrase your emails to interest readers—no need to write long paragraphs that no one reads.
So, rather than placing long articles that take a while for readers to scroll through, make them brief. Also, include a link in your blog. As a general rule, if your emails take more than two to three minutes to read, they'll most likely be ignored.
6. Test your emails
One way that you can test your emails is through A/B testing. It allows you to experiment with different content and subject lines to know which works better for your audience.
The information you get from every A/B test can be used for future campaigns. For instance, if subject lines with questions get opened more than those without, see to it that every campaign subject line you have has a specific question.
You can also test whether or not your audience responds well to the emoji in your email copy.
Here are the elements in your emails that you might want to test:
CTAs
Email copy
Email subject lines
Links within the email
When you send emails
Different kinds of featured content.
To get the best results, make changes on one element at a time. This allows you to know what's making a difference. You should also mix up the content in your emails and share links to different content types.
You can also send your subscribers valuable blog posts, case studies, video series, and other media types.
Because you're testing one element at a time, it can take longer to know what the ideal email of your subscriber looks like. Although making these changes takes a while, it pays off in the long run if you find your audience's preferences.
7. Track Your Metrics
Keeping track of your email open and click-through rates is vital. Following your email marketing campaigns' performance is crucial if you want to improve. Tracking your metrics lets you better understand how your subscribers engage with your content. If you don't track your metrics, you won't have a clear idea of what resonates well with them and whether or not your efforts are paying off.
Bounce rates, cart abandonment rates, and unsubscribe rates are essential to your email marketing strategy.
Over to You
Knowing how to create a good email is one thing. However, knowing how to create an effective email strategy is another. Doing so allows you to connect with your target audience better. It also drives sales and creates a community for your brand.
The key to successful email marketing is optimizing every element, from the subject line and content to the CTAs. Good luck!