Top 10 Email Marketing Tips for Financial Services [With Benefits]
8 min read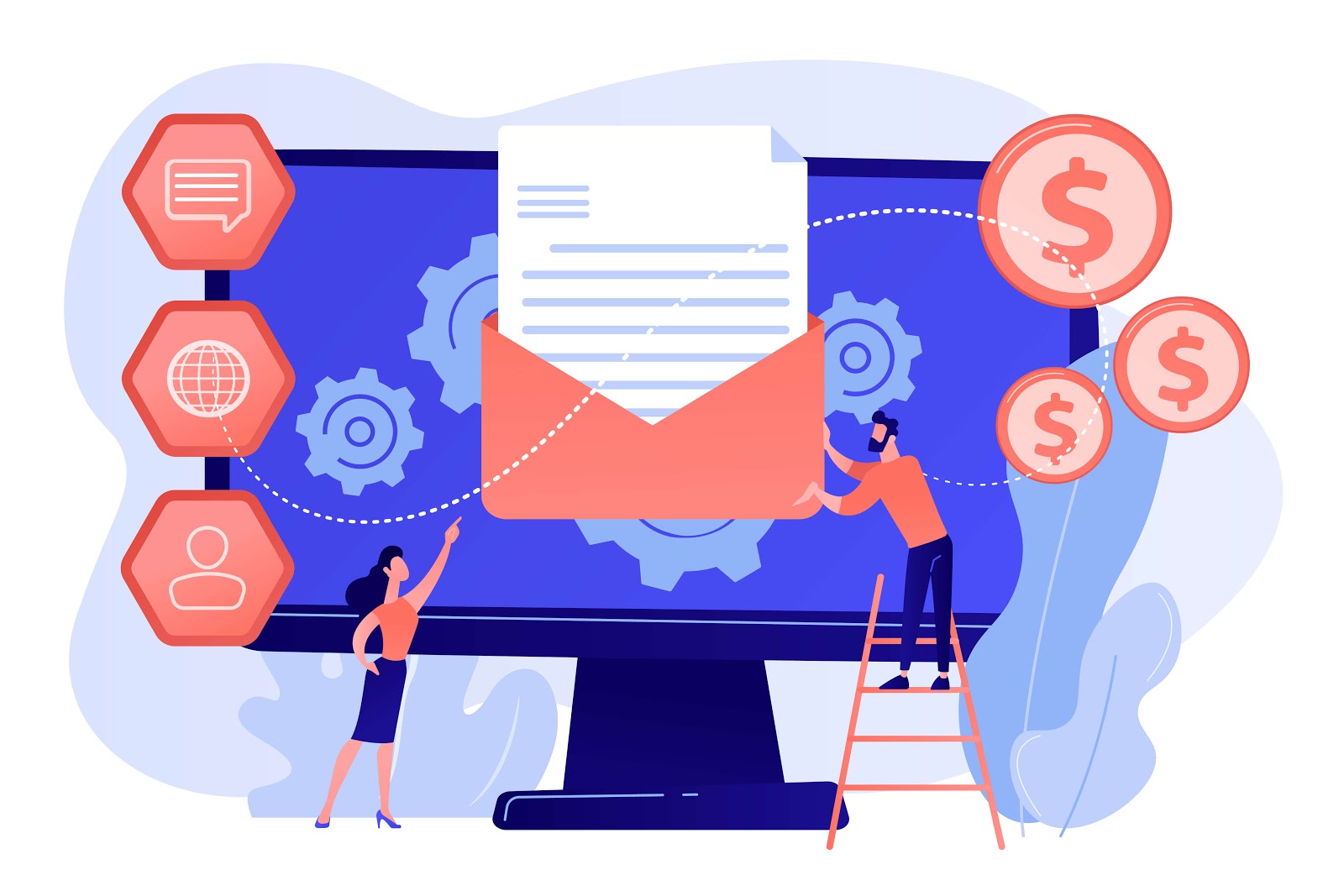 Is email marketing actually useful for financial services?
The answer is a resounding yes.
Email marketing is just as relevant in the finance industry as it is in any other industry. Strengthen your business and stay in contact with your clients by upping your email game.
What Benefits Can You Get from Email Marketing as a Financial Advisor?
It's easy enough to say that something is good for you, but now it's time to prove it.
Here are some of the specific benefits that you as a financial advisor can expect to see:
1. Speaking directly to your target market
How many opportunities do you get to send a personal message straight to those in your target market? When you build an email list, the people on it are either already your customers or they are interested in working with you in the future.
For example, if you're targeting small business owners, navigating the many rules and regulations associated with business ownership will help to form a financial plan to manage income and expenses during retirement.
In 2014, email marketing was 40 times more effective than Twitter and Facebook combined.
In 2018, email marketing earned an average of $38 per every $1 spent.
In 2019, more than 293 billion emails were sent and received every day.
Emails go directly to someone's inbox. They wait there until they're read, whether it's the same day or days afterward. Email marketing gives you the unique benefit of direct contact in a medium that's still highly effective.
2. Meeting your audience where they are
The average American in 2019 accessed their gmail account for 3 hours per workday. As a financial planner or advisor, this likely includes a large part of your target market and customer base.
One of the best strategies for making an impact in digital marketing is to simply go where your audience is. It is crucial for financial advisors to create a defined marketing strategy having in mind they are connecting with their prospects in a manner compatible with their preferences. For example, marketing financial management software to the growing startups.
If your audience prefers to use email over social media or other online platforms, you should use it too. You should always take your time to understand what your prospects aim for.
3. Visibility and permanence
As I said before, emails are delivered directly to the inboxes of their recipients. It's not like social media posts that depend on someone logging on at the right time and the algorithm happening to display it to them.
Emails land in an inbox (and sometimes emails go to spam, but that's a different thing) and sit, waiting to be opened and read. They don't disappear and they don't rely on an algorithm for your audience to see them. If they want to save the email to go back and reread it another time, they have that option as well.
That said, always make sure to provide true value to your prospects, whether it's an eye-catching welcome email or strong, insightful content related to their niche, always have in mind to gain their attention and make them wanna come back for more.
This is probably one of the biggest advantages of email marketing in the crowded financial market.
4. Scalable, personal marketing
A large number of emails can be sent to a targeted list of people all at once. You have the names of all those people as well as some amount of information about them that you can use to make the message personal to them. So use your assets!
For instance, you know your client recently started a new business. Well, now it's a great time to send them a piece of content on ways to legally lower their business taxes.
Where else can you get this level of personalization at such an easily scalable level? The list is there, and all you have to do is compose your emails. At the click of a button, they'll be sent directly to everyone on your list (or segmented lists… We'll get to that).
1. Define Your Target Client Persona
Emails are all about the value you provide. How can you provide value if you don't know who you're talking to?
Creating a persona to describe your target clients is something you should already be doing for your business. The data you've collected about your customers can be used to narrow down who you're sending your emails to so that you can make more targeted content.
Client personas include detailed information telling you about the age, demographics, income level, goals, and challenges of your target audience. Use information collected from other business dealings, or surveys taken from opt-in forms or other lead magnets to build out a client persona for your email list.
Use this as a way to know who you're writing for.
2. Segment Your Email Marketing List
Speaking of defining client personas…
You may need more than one.
When your email list starts growing, there will be on it people with a wide range of different circumstances. While one person has been on for a year and is an existing customer of yours, another may have just joined before they liked your lead magnet.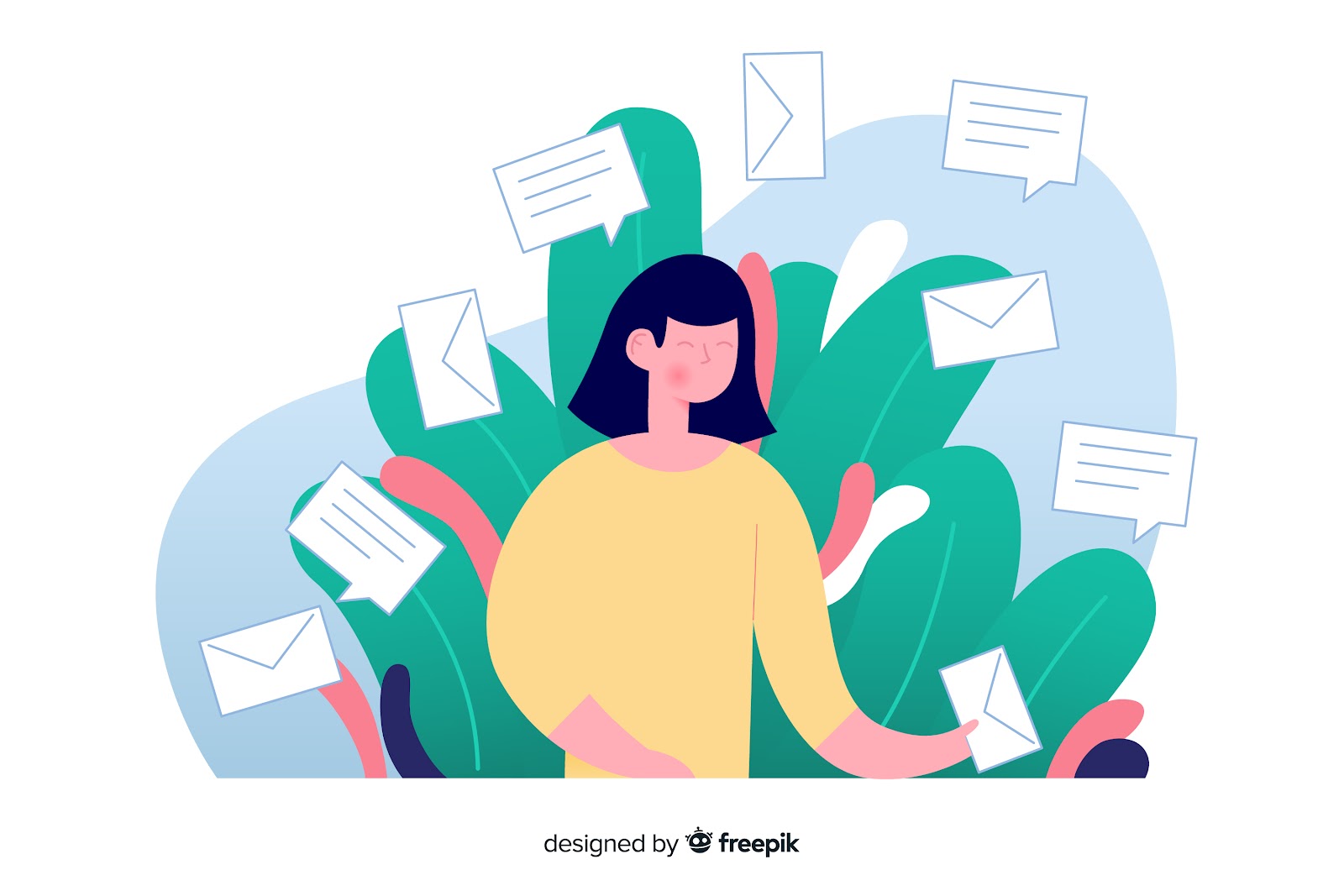 Emails aren't one size fits all. It's a good idea to segment your email list to compensate for the differences in groups of people.
You can segment with a focus on specific group identifiers, such as:
Personas
Demographics
Age Groups
Income Levels/Job Titles
Education
Purchase History
Interest Level
Using what you know about your customers and the type of content you send out to them, segment people on your list in a way that makes the most sense for you.
3. Ask for an Opt-in on Your Website
Opt-ins are prompts that ask people to sign up for your email list.
The average number of opt-ins to an email list from a website is around 1 – 5%. This statistic paints a little bit of a grim picture, but you have to realize that it's lumping a lot of different websites together.
Websites that pay more attention to opt-ins tend to get either the high average or above-average opt-in rates.
Timed pop-ups, dedicated landing pages, and better ad targeting to filter out cold leads can all improve your email list opt-in rate. Combining an effective lead magnet with an opt-in is one of the best strategies for beefing up your email list.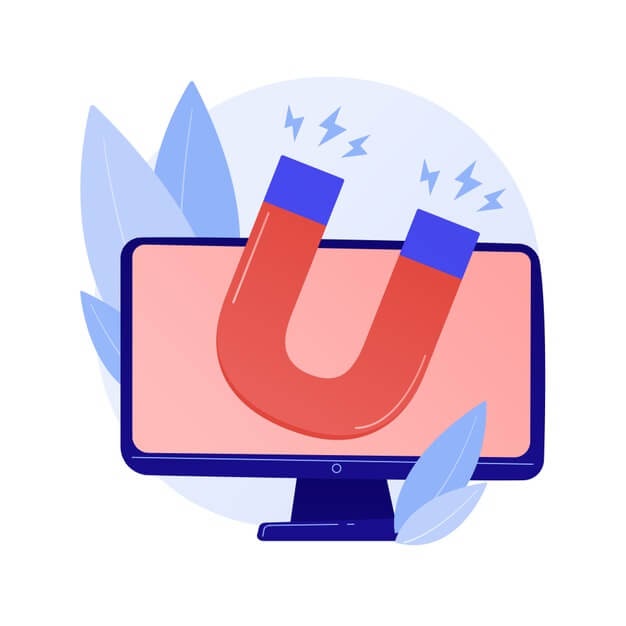 4. Polish Your Email Subject Line
Email subject lines are arguably one of the most important parts of your email.
Your subject line is your elevator pitch. It has to be short, sweet, and right to the point.
According to Walker Sands, emails with subject lines that are 50 characters or less have a 12% higher open rate and a significantly higher click-through rate.
Make your email subject line direct, but interesting. It should catch people's attention and give them a reason to open your emails.
Find some examples of great email subject lines here.
5. Personalize communication with each customer and prospect
According to Yes Lifecycle Marketing, emails with a personalized subject line have a 50% higher open rate than those without personalization. So, why did only 2% of the 7 billion emails analyzed in the 2017 study use personalization?
Personalization goes way beyond just putting someone's name in the subject line or greeting. You need to step up your game and personalize as much as possible. This works together with your email list segmentation.
People should be getting emails that speak to their situation. If your emails aren't directly relevant to them, you're more likely to get drowned out in the noise.
Personalization in email marketing aligns the message with your audience.
Remember to A/B test different types of personalization to see what works best with your email list.
6. Build Customers at All Levels
Customers have varying levels of knowledge about your products, services, and business. If you treat all customers as if they're at the same point in their customer journey, you might lose people.
Think of it this way. Would you give the same advice to a 25-year-old first-time investor with an entry-level job as you would give to a 60-year-old with a matured portfolio? These two customer personas have different needs and should be receiving emails suitable for their position in the funnel.
New customers, existing customers, new customers, cold leads, and others should be nurtured differently. Set up your email marketing funnel. This means you have a few things to do.
Welcome New Customers
People who just joined your mailing list should be welcomed, whether they accepted an opt-in request, asked for a quote, or made a purchase.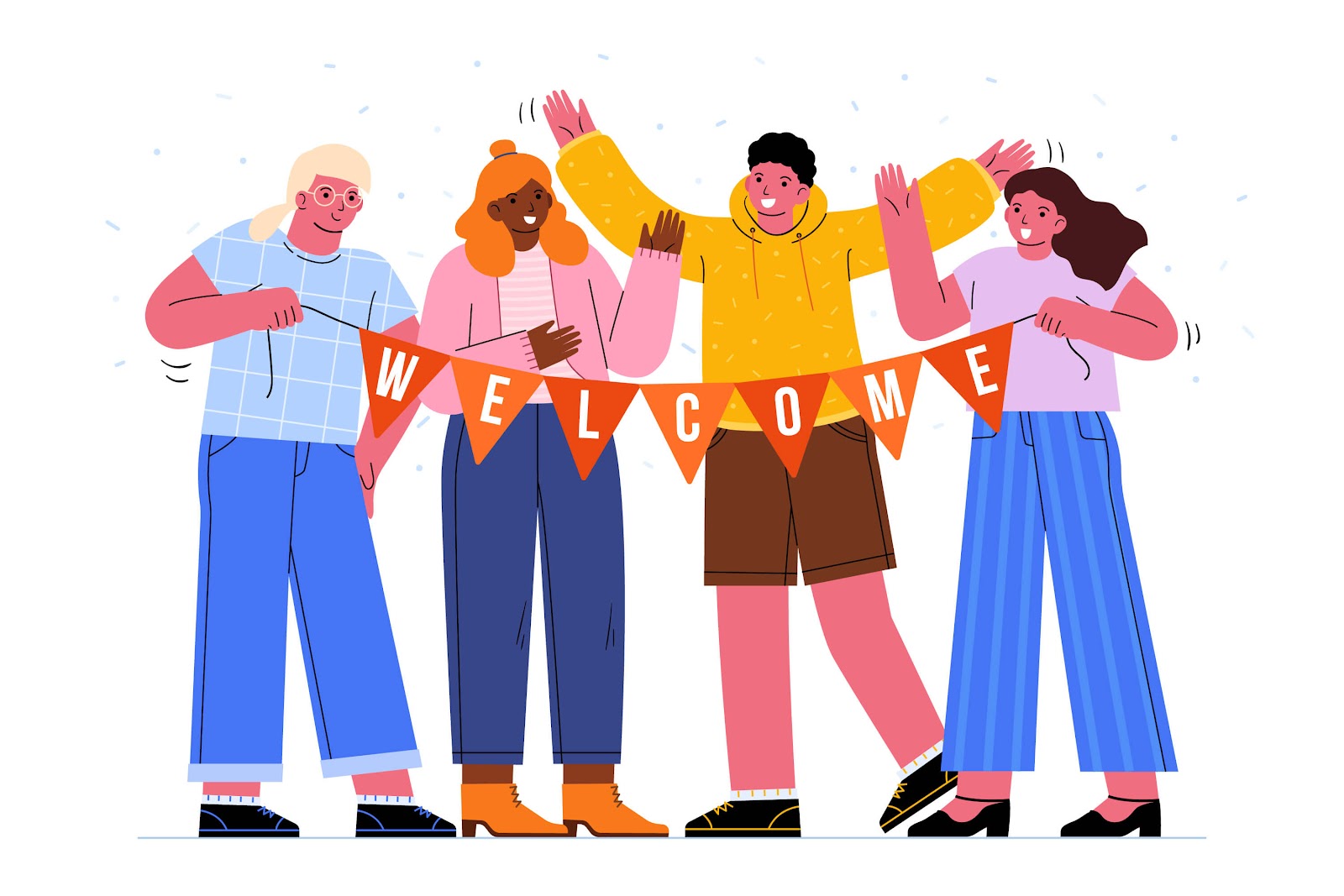 Research has shown that welcome emails have an average 50% open rate. Compare this to the 23% average open rate for emails sent by businesses in the financial services industry.
Welcome emails are a great way to introduce people to what you're doing while acting as a friendly reminder to nudge customers forward.
Educate Clients About Your Company
Newer banking customers with less familiarity with your company can benefit from useful education about your company at the right moment. Even existing customers can use a few updates when you have new programs or reminders about things you've always offered. You can complement it with educational webinars, too.
Retain and Upsell Existing Clients
Upselling is a good way to boost your ROI.
A 2014 study by BIA Kelsey showed that around 61% of American small businesses earn more than half of their annual revenues from repeat customers. That same study found that these repeat customers spend around 67% more than new customers as well.
With numbers like these, why wouldn't you dedicate some of your email marketing efforts to retention and upselling?
Funnels aren't always a straight line. A new customer may not take the steps in the order you've arranged them, so you need to be flexible.
7. Don't Forget About Bulk Messages
As much as we've been leaning heavily towards personalized email marketing, bulk emails have a place in your marketing strategy as well.
Depending on what kind of information you're sending out to your email list, bulk emails might be totally appropriate.
For example, updates in policy that might affect your clients generally, notifications of promotional offers, and periodic reminders of the financial services you offer are all good candidates for bulk emails. These are less targeted, but they can be just as effective if you use them sporadically and for the right types of messages.
8. Pay Special Attention to Your Client's Data Security
As a financial services provider, you have to treat your client's data as a closely held secret. This is as true for your email list as it is for your website at large.
When your customers can see that you value their data protection and privacy, they're more willing to engage with you over time. Guard their information carefully and nurture your reputation online to avoid being associated with scams, phishing, or spoof emails.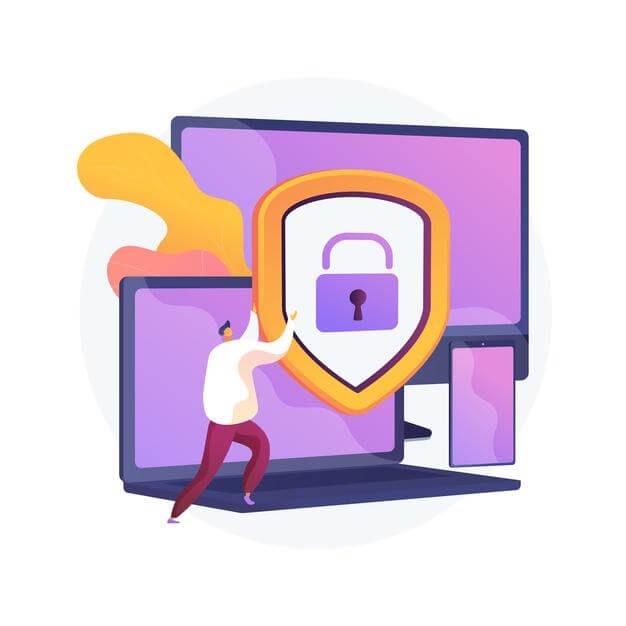 9. Always Have A Call-To-Action
After a bad subject line, the next biggest mistake you can make is forgetting to put a call-to-action in your emails.
EVERY email needs a call-to-action.
Calls to action prompt your readers to take specific actions after going through your content. They can be buttons, pictures, or even just words. As long as they draw attention and tell people what they should be doing next, they can be effective.
Every landing page, article, and email needs a call to action.
Mix it up. Keep your CTAs short and sweet, but always have a way for your readers to go somewhere else if they choose to. Give them a way forward.
10. Be Meticulous About Key Metrics
Every segment of your business tracks progress. Sales teams track leads and conversions. Accountants track revenues, profits, and transactions. Customer care tracks call center statistics and customers helped.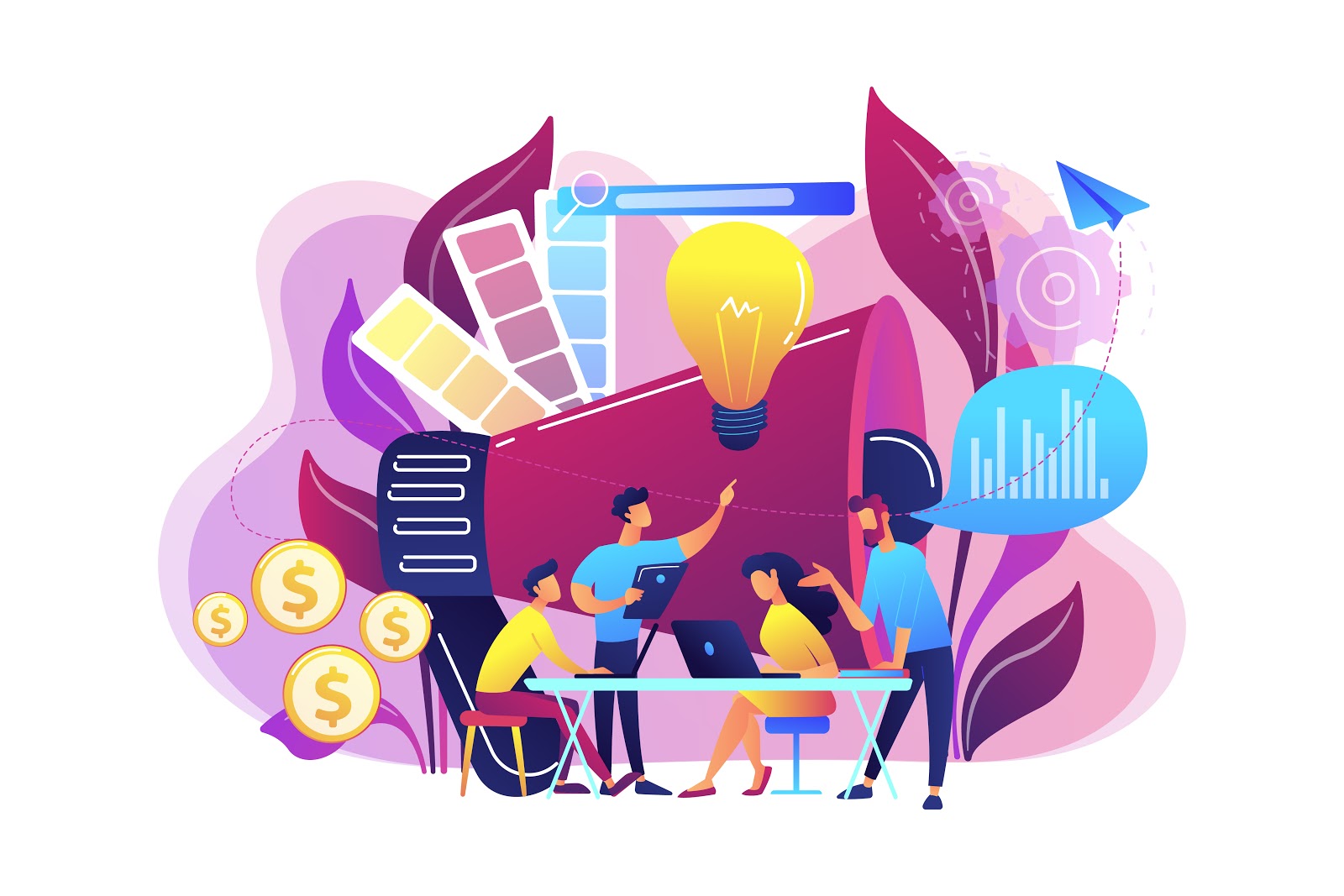 Email marketing requires a lot of tracking and measuring as well. You should be measuring absolutely everything you can to extract data. Data points you in the right direction to make better decisions.
Measure everything.
Some of the main email marketing KPIs you should be measuring are:
· Click-through Rates
· Open Rates
· New Subscription Rates
· Client Demographics & Information
With all the information you glean, you'll be able to tweak your email marketing strategy, keep your client personas up to date, improve email response time, and draft better content that your readership responds to.
Final Thoughts
Email marketing is for everyone.
Financial advisors can gain just as much as anyone else by harnessing the power of email to reach the right people with the right message on their own terms.
Make sure you take advantage of every benefit you can get from reaching your valuable customers. Remember, your clients want to hear from you, so provide them your true value and even the sky won't be a limit to your success.
Are you ready to get started?