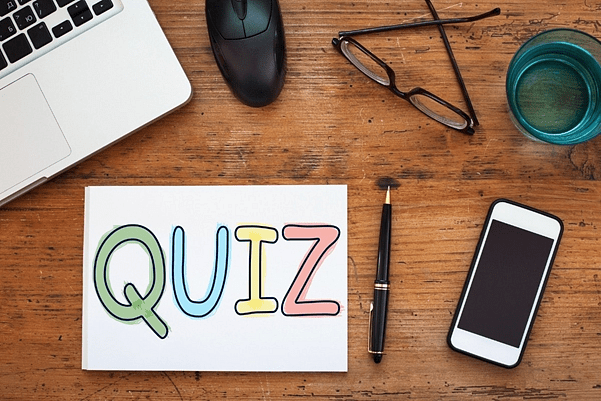 There are many creative ways to grow your email lists, such as giveaways, freebies, and referral programs. But have you ever thought about quizzes?
Quizzes are one of the most effective tools for engaging and converting your target audience.
Find out why email marketers, digital marketers, and small businesses use them before learning how to create a quiz to supercharge your email list.
Why Use Quizzes in Your Email Strategy?
Quizzes are fun, interactive, and engaging. Hardly anyone can resist taking a quiz that resonates with them. And when the results are exciting and make them look good, people love sharing them with friends on social media.
That's why quizzes have viral potential.
They can help you generate qualified leads and boost conversions, sales, and ROI.
But they can be much more than lead-generation tools, as you can send them out to existing email subscribers as well.
You can get to know your subscribers better and gain an insight into their needs, interests, and pain points. That way, you can segment your email list and deliver more focused content that's personalized to each subscriber's needs.
Of course, your existing subscribers can share your email quizzes on social media, too, and get you even more qualified leads.
How to Create a Quiz to Grow Your Email List ?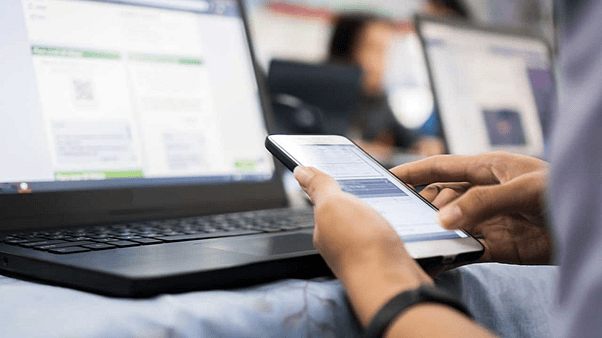 When creating email quizzes, you need to focus on delivering real value. Sure, any fun quiz to pass the time will engage your audience, but that engagement might be short-lived.
You need to keep their attention even after they've completed the quiz by compelling them to take action. That's the whole point of email quizzes.
Here are all the steps you need to take to create a quiz that converts.
1. Utilize a user-friendly quiz maker
There are dozens of brilliant quiz makers to choose from, some more intuitive than others. Pick one that helps you create quizzes with ease. All have free trials or demos, so you can play around with the features before committing.
Every quiz maker comes with a variety of templates that you can customize to your needs. You can edit all the quiz titles, questions, answers, and visuals to create something unique and match your branding.
Of course, you can always create quizzes from scratch, which typically doesn't require any coding.
With most quiz builders, you can use branching logic to create individualized paths based on previous answers and provide personalized results.
You can generate in-depth reports and analytics, automate lead capture, and send the results to various integrated tools, such as your email marketing software or a CRM system.
2. Choose the Right Quiz Type
Some of the most common types of quizzes are personality and scored (knowledge) quizzes.
The former can help you learn more about your target customers' different personality traits. The latter can give you an insight into their knowledge about your brand, industry, niche, and products or services.
You can use both to offer personalized product or service recommendations based on the results.
Let's say you sell skincare products. You can create a "What's Your Skin Type?" personality quiz and recommend products for different skin types.
If you offer email marketing tools, for example, you can create a scored quiz like "How Much Do You Actually Know About Email Marketing?" You'll have a chance to offer the right tools for improving your quiz takers' strategies.
3. Come up With a Captivating Title
To compel people to take your quiz, you must come up with a catchy title. It needs to grab their attention and make them want to invest their time in your quiz.
The most compelling titles are the so-called "Actually" titles and comparison titles.
For example, "How Much Do You Actually Know About Web Design?" is more enticing than the same title without the word "Actually." It makes it a challenge to test one's knowledge and get a high score.
Comparison titles, such as "What Kind of Marketer Are You?" or "What Is Your Perfect Travel Destination?" are ideal for personality quizzes.
The key is to make the title intriguing and cater it to a specific audience.
4. Create Share-Worthy Quiz Results
By creating the results first, you'll have an easier time crafting the questions later.
Make sure the results are interesting, exciting, and paint people in a good light. No one wants to share quiz results that make them look bad.
When it comes to scoring quizzes, the results should entice people to share them even if they've got a low score. Make them evoke positive emotions so that your quiz takers can share a laugh with friends and retake the quizzes to try and get different results.
5. Correlate the Results With Interesting Questions
Once you know where your quiz questions are headed, you'll know what to ask.
The questions should hold people's attention all the way through so that they don't abandon it mid-way.
Keep them short and enrich them with images or GIFs. Don't ask too many questions because you want people to complete your quiz. It shouldn't feel like a survey.
That said, you can add a bit of humor if the topic allows it or get otherwise creative to keep the quiz engaging.
The key is to insert a personality and prevent people from getting bored.
For instance, a quiz related to interior design wouldn't be very engaging if it had bland questions like "What's your favorite color?" Adding eye-catching images with different color schemes and asking, "Which of these designs speak most to you?" can make all the difference.
6. Add a Lead-Capture Form for Potential Subscribers
A lead-capture form is one of the essential parts of every quiz. You should display it before showing the quiz results so that you don't lose lead-generation opportunities.
To make people want to subscribe to your email list, you need to offer an incentive. If it's not appealing enough, most people won't care about getting the results if it requires sharing their contact information.
Give them an offer they can't refuse, be it a free eBook or other exclusive content, a free product, a discount on their first purchase, or anything else of value.
Just make sure you deliver on your promises so that people don't unsubscribe.
Don't add the "Skip" button because many people might skip the lead capture. Those who bounce back may not be the right leads, so you'll attract only the most interested customers.
You can even send the result via email instead of directing them to different results pages.
When sending out quizzes to existing subscribers, remember to remove the lead-capture form.
7. Include an Irresistible CTA
A CTA (call to action) should provoke an immediate response, such as subscribing to your email list.
Your lead-capture form already has a CTA, but another should find its way to your personalized quiz results.
That way, you have an opportunity to include personalized CTAs and engage your leads and existing subscribers even further.
Let's say you offer productivity tools. You can create a "What Marvel Superhero Are You?" quiz and provide relevant tools to every superhero type.
For instance, Iron Man could be the most productive type who might benefit from your advanced business tools. Deadpool might need a little push to avoid distractions and be more effective, so there's your chance to offer your top-rated productivity app.
You can connect a wealth of similar, popular topics to your brand and focus them around your target audience's needs and pain points.
8. Follow up With Your Email Subscribers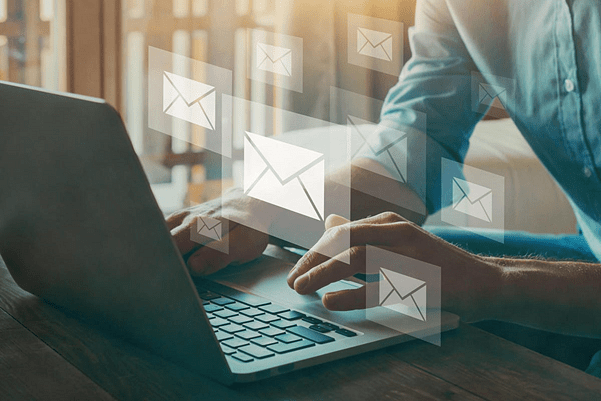 Following up with your warm leads is crucial for converting them, so start providing the promised value.
Use your chosen quiz maker to automate a welcome email sequence. Thank people for taking your quiz, and remind them that you'll be in touch soon.
Personalize every email sequence and keep your leads engaged. Instead of being promotional, tell your story and highlight the benefits they'll experience with your brand.
After a few weeks, you can encourage all subscribers to retake your quiz and share the new results.
You can then start converting the leads by offering discounts, coupon codes, or anything else that works for your brand.
9. Share Your Quizzes on Social Media
Promoting your quizzes on social media will give you a chance to extend your reach and get more potential customers. You can even take advantage of paid ads to boost your quizzes' visibility and draw in the right kind of leads.
Use high-quality, eye-catching images, write compelling headlines and CTAs, and you'll start attracting leads like a magnet.
Wrapping Up
Using email quizzes is one of the most effective ways to enhance your email list. So, find an intuitive quiz maker and follow all these tips to create quizzes that people won't help but click through.
Follow up with your leads and existing subscribers to nurture them and build strong relationships, as that's the key to converting them to purchasing customers. Promote your quizzes on social media, and you'll start turbocharging your email list.