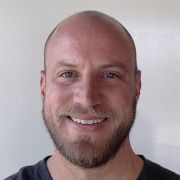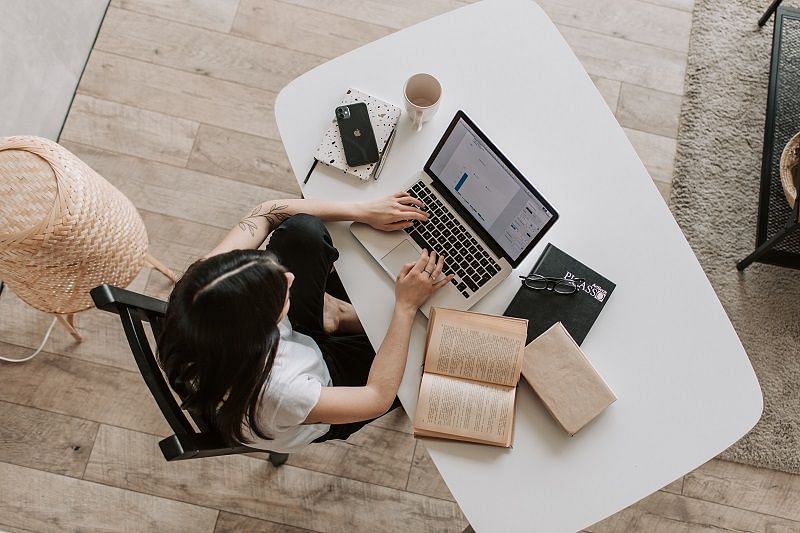 Traditional marketing is far from your only option in the modern world.
These days, if your company isn't using content marketing as your main strategy, then you're already behind the times.
Content marketing builds relationships between your audience and your company, so people are more likely to come back again. But when you integrate content marketing into your email marketing campaign, you'll take your strategy to a whole new level.
Email marketing is considered one of the most effective online marketing strategies for businesses. You can improve your chances of success by combining it with your content marketing strategy, thereby showing prospects why they ought to choose your company over competitors.
As long as you provide customers with enough value in your content, they'll welcome your emails into their inboxes.
In this article, we'll look at some ways to successfully integrate content marketing with email marketing.
Table of Contents
First Off, What is Content Marketing?
Content marketing is a strategic marketing approach that involves developing and distributing relevant, consistent, and valuable content to attract and acquire a target audience and drive profitable customer action.
In other words, instead of pitching your products or services, you are providing information that makes your buyer feel smarter after engaging with it. It revolves around the belief that if businesses deliver consistent, ongoing value to buyers, they will ultimately reward you with their business and loyalty.
In traditional product marketing, you take a more direct approach with sales and other product-specific information. Content marketing includes things like educational articles, e-books, videos, entertainment, and webinars that answer specific questions people have and provide them with something they can't get anywhere else.
No matter how common your product is, you can turn it into something that is completely unique through the power of storytelling instead of selling.
How can Content Marketing Improve Email Marketing?
No one enjoys spam emails.
So how does a company combat the endless deluge of emails that customers get every single day?
One answer is integrating content marketing with email marketing.
When you integrate content marketing into your emails, you create something interesting for your target audience instead of just spamming them with common advertising.
Despite some marketers' focus on new social channels such as social media, email still consistently outperforms other options regarding returns. Just to put things into perspective, 4.03 billion people use email around the world, and that number is only expected to grow in the coming years.
When you employ the right strategy, you can make your visitors feel less like they are being sold something and more like they are being given something useful.
Here are some helpful strategies to help improve your emails.
Brand voice consistency
Let's say you get an email from a business that includes very witty language and comedic content. If you clicked on the link to their site and their tone switched to something more professional and dull, that wouldn't be a consistent brand voice.
Your brand's voice has to be consistent across platforms if you truly want your message to resonate with readers. Your tone should be the same regardless of which platform your audience is using, even though you may need to alter your exact wording to reflect the platform you're on.
As an example, take a look at a blog post from Wordable CEO Brad Smith. In this Wordable blog post, Smith gives off a light and playful tone that is consistent with the brand.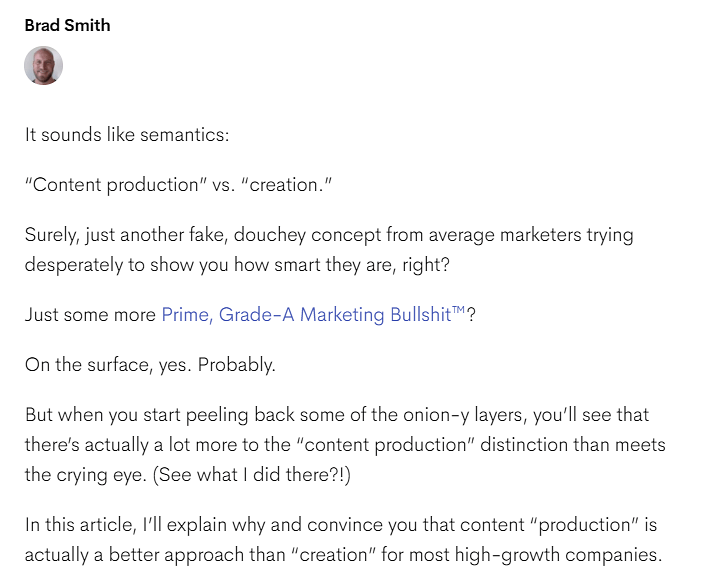 The company has simple and relatable content that is easy to read and can be replicated easily. It's important to have a strong idea of your company's tone in order to remain consistent.
Build brand loyalty and trust
A customer's loyalty and trust are some of the most valuable things you can acquire. Although once trust is broken, it's very difficult to get back.
Building brand loyalty and trust comes from communicating with transparency and keeping your subscribers in the loop.
One way to do this is by working with an editorial calendar.
By mapping out your time, you can inform your subscribers exactly when they should expect content from your company. When you stick to that time consistently, your customers will know they can count on you to remain consistent.
As written in the article Streamlining Content Publishing, "An editorial calendar will also help you visualize and organize your ideas so that it will be easier for your team to execute the overall strategy."
The article also talks about how editorial calendars can also be used to monitor industry trends, hashtags, or trending keywords so that your content is always on point.
You get great results from email marketing because your subscribers have given you their email addresses voluntarily.
They want to hear from you, and they can choose to be removed from your list at any time. By setting definite expectations and staying true to them, you demonstrate that you value your customers' time and respect their privacy.
Bulk up your subscriber count
A blog can be a great place to promote email marketing. Since you have provided valuable content on the blog, people will feel compelled to give you their email addresses if they like what they see.
If you consistently deliver high-quality content, they'll expect you to deliver quality content in your emails as well. In order to leverage your readers' interests, you'll need specially designed widgets and plugins that seamlessly integrate subscribing via email within your posts.
Likewise, you can track exactly where subscribers join your list with data analysis.
You can use this information to determine what content performs best and is likely to encourage engagement. By offering your most valuable content, you'll be able to reach more audiences and bulk up your subscriber list.
Include useful links in emails
If you want to promote your content via email, link to those pages in a way that will engage subscribers.
Your content should be framed as a helpful resource that provides readers with valuable information. It should be incorporated throughout your emails so that readers will be guided to act.
A great example of content that provides useful information is a blog post review of the app Grammarly created by the company Codeless. The post isn't too technical or preachy about why Grammarly is great. Instead, you're given straightforward information that will help you decide for yourself whether Grammarly is something you need.

Codeless also provides multiple ways to engage with its content in the blog post. If you have limited time and cannot read the entire post, you can watch a video that sums everything up.
Subscribers should be able to easily identify the content in your email from the pages you link to. If they have to look hard to find it, they'll probably lose interest.
Create emails based on subscriber data
The people who sign up for your emails are expecting you to deliver valuable content.
Making sure your content is beneficial to customers will help ensure that content is successful. Sending them something irrelevant to their needs or interests isn't worthwhile, and they won't read it.
Also, email marketing platforms offer advanced targeting, allowing you to customize your messages based on who will be receiving them. You can customize your emails based on demographic data like age, location, sales history, and previous site behavior, among other variables.
The more you personalized content your messages, the more likely it is that they will resonate with subscribers.
Wrap up
Content marketing is the most valuable asset a company can utilize.
With marketing being a dynamic industry, if you're investing all your time, effort, and resources into one marketing channel, you're missing out on prime opportunities. You need to expand your wheelhouse and provide your audience with useful content.
With email marketing and content marketing integrated, you can reach the ultimate path to success.
Once you successfully integrate content marketing with email marketing, you will still need to execute your subscriber outreach strategy, and you will need to choose an affordable and intuitive email marketing software that will help you achieve a great ROI. We recommend SendX, which comes with a 14-day free trial, no credit card required.