Choosing a CMS: 10 Things to Keep in Mind
5 min read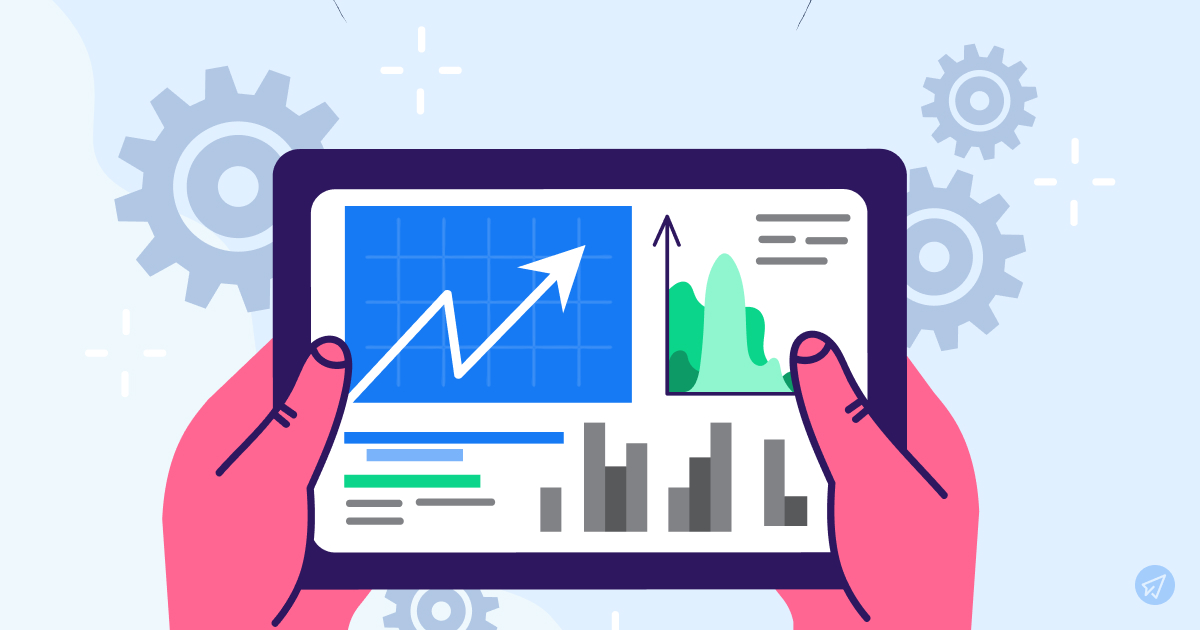 Content plays a vital role in your business's marketing. If you want to gain more customer, advertise more offerings, and stand out against your competition, content is key. Catapult your business into long-term success with high-quality content!
A content marketing system is pivotal to the performance of your business's marketing campaign, which is why you should be very careful when deciding which CMS to use. Expand your business's brand awareness; enhance its ability to reach a broader audience; enhance your email marketing campaign. These are just a few ways a content management system impacts your business when you choose the right one.
Table of Contents
Are All Content Management Systems the Same?
All content management systems are built with one purpose, but they're different in many ways. CMS differ, which is why it's crucial to compare options first. Investing in a system that causes stress is one of the worst nightmares any entrepreneur can experience.
Selecting the appropriate content management system is overwhelming. Fortunately, we're writing this article to help you throughout the process. Take note of the factors below to avoid issues when narrowing down your options.
Ease of Use
Ease of use is essential when picking a content management system for your business. Investing in a CMS that requires week-long training or is too complicated for employees will prevent you from getting any return from your investment. In worse cases, this system will only delay progress or cause problems in your business's existing marketing campaign.
Put yourself in the shoes of your employees, and assess if the content management system you're eyeing to choose is user-friendly. Ideally, you should choose a CMS that offers a WYSIWYG editor, so your workforce can quickly produce and revise emails necessary for your email marketing campaign. It's also crucial to assess the availability of the plugins offered by the system, so your programmers can apply custom codes.
Customer Support
Your staff should also have access to customer support. This after-sales service is essential to ensure that your staff can master how to maximize the system and avoid committing costly errors. The money you'll spend will go down the drain if your staff can't get answers to questions concerning the use of the content management system.
Always assess the availability and quality of customer support before selecting a content management system. If possible, invest in a system that offers 24/7 customer support, so your staff will be properly guided as your business embraces this new technology. This will prevent problems from arising and enable your staff to adapt to the system and use all of its features with ease.
Availability of Analytics Tools
Your business will likely have difficulties maximizing a content management system if it doesn't provide you with accurate data. How can you improve your marketing campaign if you don't know which types of ads are attractive to your existing audience? Do you think you can haul in new customers if you don't have any idea about their preferred content?
Invest in a content management system that features powerful analytics tools. This system should offer data to help you better understand your target audience, the efficacy of your business's existing marketing campaign, and which areas need improvement.
A content management system with embedded analytics features will enable you to assess and improve your marketing campaign as you'll know which works and which doesn't for your target audience. This feature will also save you tons of resources from implementing content strategies that don't do any good to your email marketing campaign.
Customization Options
Businesses operate differently and will have different existing and future needs. Your focus today might be creating a robust email marketing campaign and then paying more attention to social media marketing after two or five years.
When combing through different content management systems, select one that has customization options. This system should adapt to any changes taking place in your business and ensure that it continues to support your business's long-term marketing needs.
Additionally, you should also take into consideration the customization possibilities present in the interface of the system. How many plugins are featured? Is it possible for you to change or modify the code base? Can you modify old themes even with limited resources available? Acquire answers to these questions before choosing a CMS.
Value for Money
Money is important in every business. Without money, your business can't operate. This resource is especially vital for small or new businesses. It'll be challenging for your business to attract new customers and retain old ones if you lack sufficient finances to pay your employees or monthly overhead costs.
Always assess the cost before choosing a content management system to avoid problems in the long run. Ideally, it's best to invest in a CMS capable of supporting your business's marketing needs yet cost-effective. Never compromise your budget just to invest in a content management system, as this can snowball into many problems. Remember, a high-priced content management system doesn't automatically mean high-quality services.
Help from Professionals
Since there are countless content management systems in the market today, deciding how and what to shortlist can be tough. You'll likely see yourself overwhelmed by having too many options that you won't have any idea how you can comb through your options.
To make things easier, talk to professionals when picking a CMS for your business. Ask feedback from individuals who will utilize the system within your organization every day, and inquire about the features they're looking for.
With the information you've gathered from these individuals, you can narrow down content management systems and ensure that you'll end up choosing one that's ideal for your business's daily operations and the marketing goals you want to achieve.
Most importantly, the input you'll get will prevent you from wasting money on buying a content management system that isn't suited to your business's needs.
Market Trends
Almost all the content management systems you'll come across today market themselves as the leader in the industry. But as someone who isn't familiar with these systems, how can you determine if a CMS provider can actually walk the talk?
You can easily determine which CMS actually delivers by studying the current market trends. Learn more about the most successful companies operating in your niche and determine the content management system they're using.
Do several businesses use the same content management system? If yes, study whether it's best if you should also invest in the same system. A content management system used by several businesses indicates the efficiency of the system. The more companies use the same system, the more effective the platform is in meeting different business goals.
Multilingual Support
Aside from earning profits, businesses aim for growth. Entrepreneurs have long-term plans for their businesses, which usually includes expanding their operations to cater to a broader, newer target audience. Once executed properly, expanding the business translates to higher income and better market leadership.
When it comes to picking a content management system to enhance your business's marketing, opt for a system that supports different languages. The CMS you'll use should offer streamlined workflows that feature several languages. This feature will enable your business to target a broader audience and guarantee a successful business expansion.
Security
Cyber theft attacks are no longer new. Businesses lose billions every year due to these attacks. While some businesses recovered, others had to stop operating.
Security is a crucial aspect when picking a content management system. Find a protocol that protects your data, comes with SSL certificates upon installation, and provides backup to all of your marketing-related data, website, and other online platforms. Website owners need to stay proactive to buy SSL certificates because delays can result, in cyber attackers finding a way to steal online information. Ideally, you should only invest in a content management system that's packed with several security features.
Reviews
The developers behind content management systems will convince you that theirs is different from other systems available. Book an appointment with a representative from the company, brand, or developer of the system and expect that they'll tell you how superior their CMS is.
There's nothing wrong with listening to what these people are saying. Just see to it that you don't solely use their statements in choosing which CMS to invest in. Remember that they're running a business and will excessively market their CMS to ensure that you select their services.
Before signing a contract with a content management system provider, always go through the reviews left by its users. For instance, after you already shortlisted a few CMS, research what clients are saying about these systems. Were they happy about it? Or would they prefer using another? Maximize the reviews of several users to better manage your expectations. The more informed you are about how a particular CMS functions, the easier it'll be for you to determine which one best suits your business.
Final Thoughts
Picking a content marketing system can be tough. This process requires time and effort. This will entail you to compare different CMS for weeks or months before you can come up with a sound decision.
But if you truly want to benefit from the most effective marketing campaign, you should be willing to go through this process. Follow all the tips presented here, and finding the perfect content marketing system suitable for your marketing needs will become a breeze!