11 Best Email Preview Tools for Better Engagement in 2023
6 min read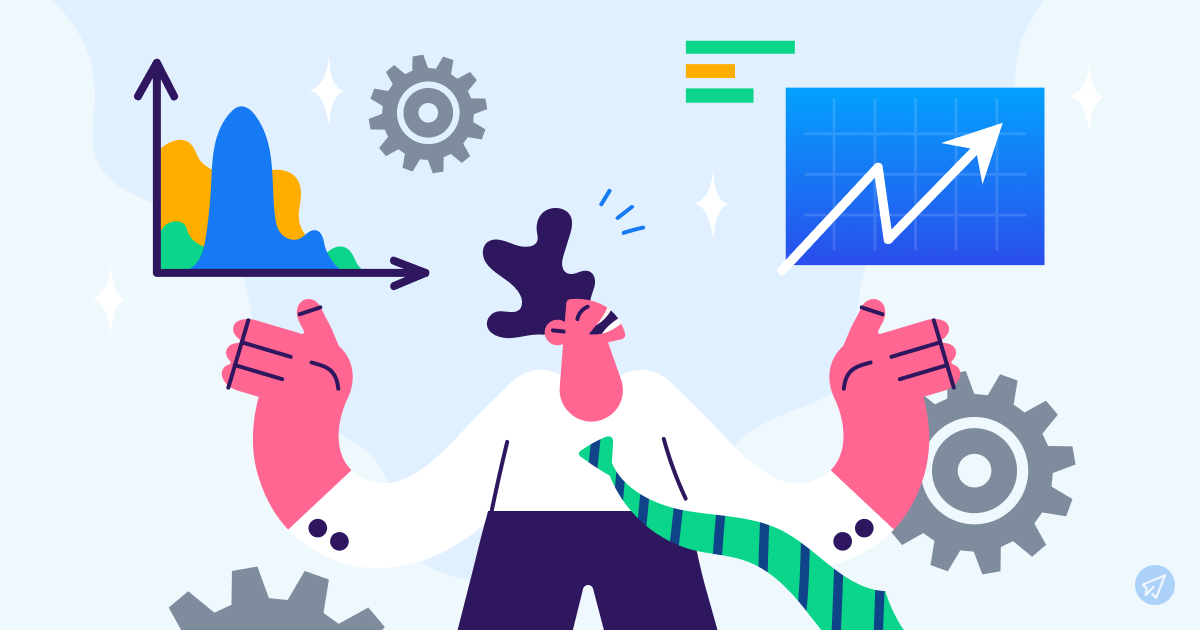 In email marketing campaigns, you don't always get what you see. The point is that there are different email providers that people use, such as Yahoo, Outlook, or Gmail, and this can make the emails appear differently for email subscribers.
Images can sometimes be blocked, fonts might not render, and alt text can be missing. If you continue to have issues like this, your credibility could be at stake, and you could lose some of your subscribers.
It is a common practice for people in the US to check their own emails at least ten times every day. They do this irrespective of their email provider, and this is how they get the brands' update. This is why you have to ensure that all your emails are well-tested before sending them.
Also, there are different ways that newsletters are displayed on different devices from different email clients, depending on their individual standards. This is another reason why you need to test your email so that it does not have a dissociated appearance, which is unpredictable.
There are a number of email newsletter tools that provide services such as rendering and testing your email with different pricing plans, sizes, and features. With these tools, you can preview your emails in different inboxes and accessible environments to have an idea of what the email newsletter will appear like on those platforms.
In this article, we will be discussing eleven email preview tools available for you so you can make sure that your emails are not distorted or appear badly on different providers.
Table of Contents

1. SendX
Trusted by 3000+ companies worldwide, SendX is an intuitive and affordable email marketing software. It enables you to reach your email subscribers, grow your audience, automate email sequences, and design emails with a drag & drop editor.
Every paid SendX plan comes with unlimited email sends to opted-in subscribers. It also optimizes email campaigns based on 30+ parameters including past open behaviour, time-zone, domain name, email client, ISP etc.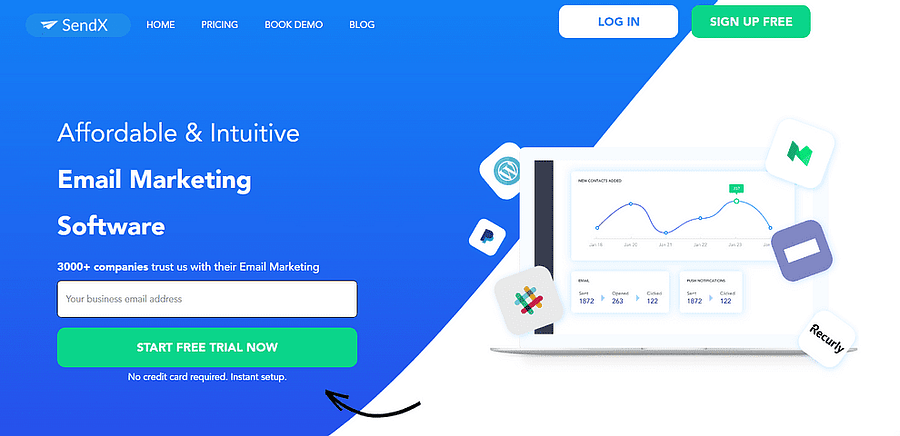 SendX also features a Heatmap report for different types of campaigns, which gives you a quick overview of which CTAs are working and which links people are clicking visually. Plus, it also provides access to 50+ free premium responsive email templates for a variety of use cases and industries.
And of course, you can preview your emails before sending, and also send test emails to know how your emails will actually look.

2. HubSpot Free Email
This email marketing software by HubSpot allows you to preview your emails in over 30 email clients. The HubSpot email preview tool will assess your emails for such things as colorblind accessibility, missing images, RSS-to-Email campaigns, or personalization tokens.
A significant benefit of this software is the possibility of it combining with other email marketing software. With this then, there is no need to leave the previewing of your email to your email builder. This HubSpot Free Email tool also allows you to create wonderful emails even without requiring a designer, while at the same time testing your emails.

3. Inbox Analyzer
Inbox analyzer is an email inbox preview tool that helps you test your email for spams and remove all 'pains' from your email inbox. This software allows you to send your emails to some of the popular email inbox providers so you can have an idea of what it will look like when it is delivered to your recipient or if it delivers at all.
With the inbox analyzer, you will know that the spam folder does not deliver, or is in the person's inbox already. Also, you will get instant reports based on your reputations alerts, sender scores, and blacklists as well. This tool allows you to find issues with your email and also lets you learn to resolve them.

4. IBM Email Optimization
The IBM Email Optimization was formerly referred to as the Unica email optimization. This email software is a tool that is designed in a way that they can measure or track the level of efficiency for emails that are being sent. This tool previews the email in the AOL, Gmail, Yahoo, and mobile devices environments.
With the IBM email optimization, you also get to know if there are any email servers that have blacklisted your IPs. If you have any image in your email, this software will also show you how that image will appear in the email on the side of the receiver. This is a premium software, but you cannot purchase it online.

5. Campaign Monitor- Inbox Preview
Inbox Preview by Campaign Monitor is a cost-effective previewing email service and has a costing strategy that is interesting. With the Inbox Preview, you will be able to preview the email that you are sending on over 20 email clients, including the mobile device, desktop, and over the web.
According to authors at research paper writing service is one of their yearly college paper reviews and paper writing service reviews, this tool also has a no-image view, rigorous spam testing. It can be tested on different variations of the browser. This is a tool that is already trusted by over 400,000 companies, and you're only charged once for the tool with access to all its features through your email campaign.

6. Email on Acid
This email preview tool is designed to help the users properly display their emails across different clients. The Email on Acid previews are not emulations or simulations; they are live clients. This means that you will be seeing the same things that your subscribers are seeing. With the screenshots you will get from this tool, you would not have questions about what the email appears like on the different devices and clients receiving it.
The Email on Acid tool also tests your email for code problems, broken links, and bad formatting. One of the best features of this tool is perhaps, the ability to review, edit, and comment on email previews in the software directly for a more efficient and faster testing process.

7. SubjectLine.com
While you must test your emails for the visual design and be sure that everything is okay, you must also ensure that you do not forget that the email's actual content is previewed as well. With a tool such as SubjectLine.com, you can test the subject line of your email. Your subject line is also rated out of 100, and you have scored. Some of the factors that the tool considers are the word length, total length, urgency, etc.
Your choice of words matters when writing your subject lines, and a tool like this will help you develop subject lines that are more clickable so that more of your readers will open your email.

8. GetResponse
This is one of the email marketing software that you can use to create high-quality content, grow the traffic on your website, and boost your sales. Although this software had a separate tool used to preview emails, the inbox inspector, it is now possible to preview the emails within the marketing software.
With this software, you would be able to preview your email in over 25 of the popular email clients. The preview tool of this software allows you to see the real emails even with blocked images. So, if you are in search of an all-in-one tool this might be an excellent option for you.

9. Litmus
Litmus is an email inbox preview tool that allows the email marketer to develop and test their email campaigns. A paid account gives you access to the preview testing tool, which will enable you to check the screenshots of the email you are sending across more than 90 devices and apps. You can also include a chrome extension onto your browser with a Litmus account, and test your emails. And you will do this, without even leaving the email service provider.
The extension allows you to validate your tracking, images, and links. And with every edit, the extension runs a different checklist. This tool can make sure your subscribers have beautiful experiences, and it enhances your email marketing.

10. Mail Ninja
One of the best free email preview tools out there, this tool is uncluttered, and easy-to-use. Mail Ninja allows you to get a free email testing preview of your HTML emails instantly. Also, you can send emails, cross-check your alt text, and you can also check the way your email will appear on other devices.
If you are not willing to use some other preview tool than the email marketing software, this might be the option for you especially if you are an essay writer.

11. GlockApps
This is a tool that offers up to a free email deliverability test for your email. This all-in-one deliverability testing tool for your email and it covers excellent email sending practices. It has tools designed for testing spam score, email placement, run authentication checks, blacklisting checks, and monitor IP reputation. It also provides advanced bounce tracking and DMARC Analytics. The user of this tool gets easy-to-read and detailed reports, with instant notifications to their smartphones.
Conclusion
So in this help article, we have discussed some email preview tools available for you. And you are now well-equipped to test your emails correctly.
You must preview your email, as that is an essential factor in your email marketing strategy. If there are always issues with your emails or your recipients can't see it, it will ruin your credibility, and you would also expect that your email has not done the job that you expect it to. To test your emails correctly, you should take your time and be sure to check your email marketing templates frequently.
Testing your emails will go a long way in making sure that your email marketing campaigns are a success. For instance, there are preview tools that will check your subject line to ensure that it is okay, and this gives the email a higher chance of being opened.