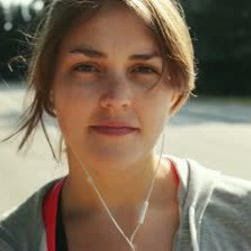 The number of email users surpassed the 3,9 billion mark. 59% of customers influence the decision to purchase by letters. However, even today there are professionals who are skeptical about email marketing.
Of course, you can refuse any communication channel. However, even today there are professionals who are skeptical about email marketing and believe death of email has arrived. Therefore, today we will talk about the possibilities of email marketing. After reading the article, you will find out what prospects it opens up, and why 87% of marketers choose it to distribute content.
19 Reasons Why Email Marketing Is Important
1. Increase in sales
Email marketing allows you to drive traffic, build trust, build loyalty, and sell directly. Here you can segment your audience and create personalized offers. Marketers using this strategy have seen a 760% increase in revenue.
2. Flexibility
It is not always possible to predict everything. A striking example of this is the COVID-19 pandemic. It was impossible to predict the lockdown. Now imagine what it's like for companies that have advertised on billboards? The money has been spent, but there is no result.
In this regard, email marketing is exceptionally good. While someone's advertisement is in the middle of empty streets, other companies offer free shipping. Courier services simply reminded them that they exist. The result is increased sales.
3. Reducing the number of abandoned carts
Email marketing is a great way to remind the customer of the order they have placed. For example, by sending an email a week after filling the basket. Statistics show that such messages are opened in 45% of cases of cart abandonment. After reading them, half of users make a purchase. You can also nudge a person to place an order. For example, by offering free shipping. And this suggests that death of email has not come and it is still a powerful marketing tool.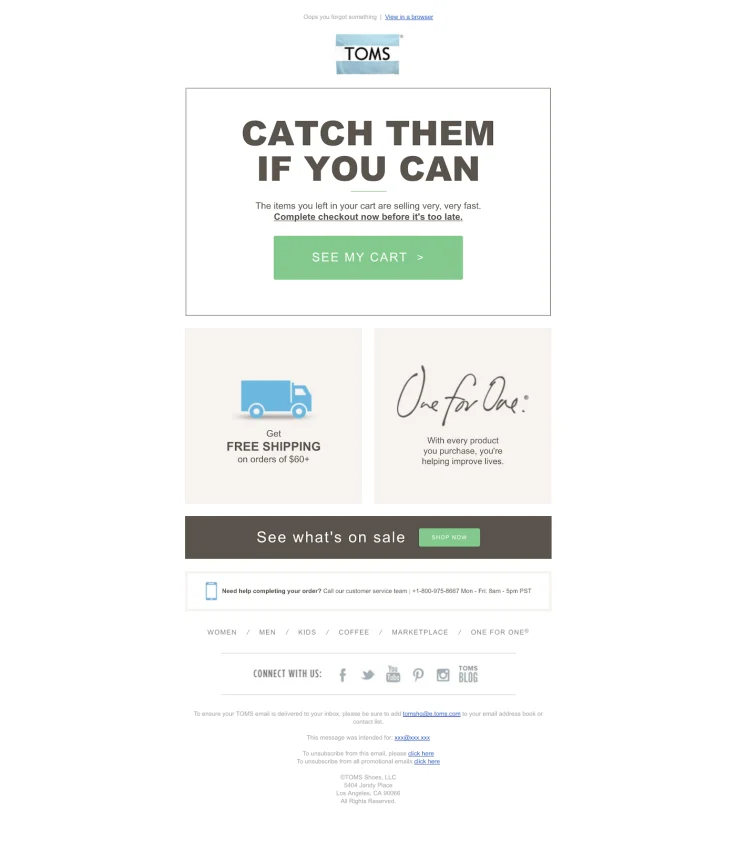 4. Delivery of messages
There are variables that affect the email delivery rate. However, you can influence them. If you have a reliable provider, ip-address and hosting, then there will be no problems. 90% of emails go to the recipient. This means that when sending 1000 messages, 900 of them will be seen by users. Even though some emails do go to spam,there are quite a few ways to prevent it. For comparison, Facebook is 45 times less.
5. Increasing awareness
Recognition is a valuable intangible resource of a company, thanks to which users from hundreds of analogues choose a product of a particular brand. Email marketing allows you to increase it.
Mailing lists can cover a variety of topics. They can also be used to train clients. Explain how to use the product correctly to get the most out of it. Share industry news. Talk about things that are really valuable and useful to customers, and you will definitely be remembered.
6. Measurability
Email marketing allows you to track a lot of user activity. Their analysis and comparison will help to understand why:
letters are not opened;
open but do not finish reading;
read, but do not perform the target action;
perform the target action, but do not buy;
etc.
In addition, email marketing services provide split testing capabilities. Have an idea to improve the filling or design of your letters? Then use an A/B test to test the idea's workability with minimal risk.
7. Profitability
Email marketing is an excellent combination of efficiency and profitability. It demonstrates high rates of return on investment. According to a 2019 study, every dollar spent on email marketing generates $42 in revenue. Judging from this, it is difficult to argue that we are witnessing the death of email marketing.
8. Segmentation
The key to selling is understanding user pain points. A new customer may be unsure of the company's reliability and product quality. A regular customer knows this is a good product. However, he may have already bought everything he needs. These are two different consumer segments. Their needs, concerns and motives for buying are different.
Email allows you to divide the target audience into segments, and make appropriate proposals. For example, you can send a new customer an email with photos and reviews of people who have already bought a product. A regular customer can be presented with a novelty or reminder about a previously purchased product.
Sometimes there are situations, where not all tools are available in your area. For such cases, you may need vpn for roku. With it, you can remove regional restrictions and ensure the best possible email marketing performance.
9. Personalization
Existing artificial intelligence technologies are capable of tracking user behavior and making suggestions that are most likely to be interesting. They are often included in email newsletter services.
Let's look at the difference between this and the previous concept with an example. Segmentation is when a company offers different jackets to women and men. Personalization means personalized messages. For example, a girl ordered trekking poles from you. Chances are she will also be interested in a women's hiking backpack or a lightweight windproof jacket.
10. Automation
Services for mailings provide for setting up automatic sending of letters. This ensures that the messages are timely and up to date. Automation is done by defining triggers. They represent some of the actions performed by users. For example, registration on the site. Immediately after its completion, the email service will send a welcome email to the person.
11. Scalability
This point is especially relevant for those who are just starting their journey in e-commerce. Of course, the first thing you need is great things to sell online. The second is the site. The third is brand promotion.
However, if you are not planning to create a company that will last 1-2 years, then you should think strategically. At first, you will have few clients. Accordingly, communication will not be a problem.
But the more people find out about you, the faster your customer base will grow. At some point, effective communication can be challenging. In email marketing, this is addressed through mailing services. They make the task extremely simple. The maximum that you may need is to purchase a more expensive plan, which will allow you to add more email addresses.
12. Motivation for action
The email can be anything. Announcing special offers is good. But what if we go further? You can use email to ask users to follow you on social media or encourage them to leave feedback.
13. Attracting mobile users
In 2020, their number was 6.95 billion people. This is 89% of the world's population. This is a huge audience, which is definitely worth working to attract.
Some companies use social media for this. However, only 20% of consumers follow brands on these platforms for shopping purposes. Customers find emails more attractive. 60% of consumers subscribe to the newsletter specifically to receive promotional offers.
14. They want to hear you here
Today's marketers have to be sophisticated. Advertising messages should be bright, but not aggressive, persuasive, but not intrusive, regular, but not overly frequent. But what if it's not so much about the messages as about the way of communication?
A study was conducted on this issue. It found that of all media outlets, 61% of consumers prefer email to receive advertising messages.
15. Prompt communication
It seems to many that social networks should win in this matter. However, it is not. Research shows that email is the fastest way companies connect with audiences. 21% of emails are opened within 60 minutes after receiving.
More possibilities
One way to find your target customer is social media marketing. It certainly has advantages. However, social media sets limits. For example, in the number of characters in advertisements.
Emails are unlimited. The text part can have 280 characters, or 3000. It depends only on you. Also, letters can be supplemented with images, videos, and even interactive elements.
16. Interactive content
Research shows it gets twice as much attention. Email marketing allows you to add interactive elements to emails at a lower cost than other channels. Moreover, their creation is provided by the built-in tools of the mailing services. For example, Stripo.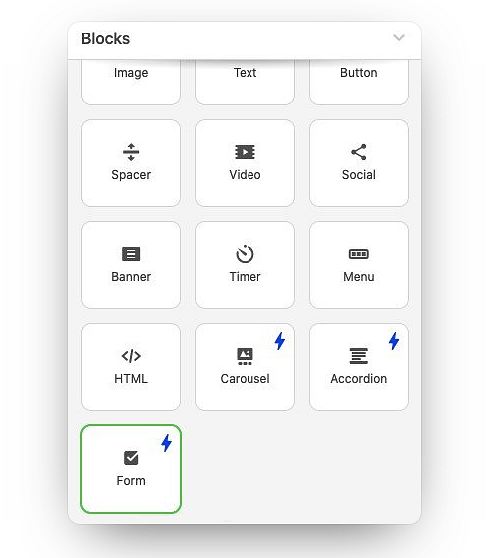 Interactive elements include:
animated buttons;
polls and rating scales;
rollover images;
carousel images;
anchor links.
17. Availability
Placing advertisements on TV, radio, and even social media is more expensive than email marketing. This is one of the strongest advantages of this strategy. With an astonishing 4200% ROI, email marketing requires a minimal creation budget.
18. SEO
Email marketing allows you to educate users by providing quality and valuable information. It also makes it possible to direct traffic. People are more likely to check their own mail than updates on the company's website.
However, interesting publications can be announced in letters. This will drive traffic to the site. And by being interested, users will spend more time on it. The latter is appreciated by search engines. If users linger on a site page, then it's useful. Search algorithms will improve your rankings.
19. Returning customers
Newsletter is a tool for long-term communication with clients. Communication can be started, maintained, and resumed. The latter is facilitated by personalized letters. Make a special offer to a user who hasn't interacted with you for a long time, thereby providing a sense of personal appeal. Such a small step can bring the client back.
Conclusions
It seems like the death of email marketing is a myth. It is an effective promotion strategy that can fulfill various tasks and combine communication channels. It provides a personal appeal to the user. Therefore, it is significantly more effective than social networks or a banner on the site.
Proof of this is the growing popularity of email newsletters among marketers and users. With minimal investment, this marketing opens up tremendous opportunities for companies. Therefore, if you are not using mailing lists yet, then it's time to start.
And how can you do it to the best effect? We recommend that you use an email marketing software like SendX, which comes with a 14-day free trial, no credit card required.