How to Prepare a Crypto Marketing Strategy for 2023 [Template]
7 min read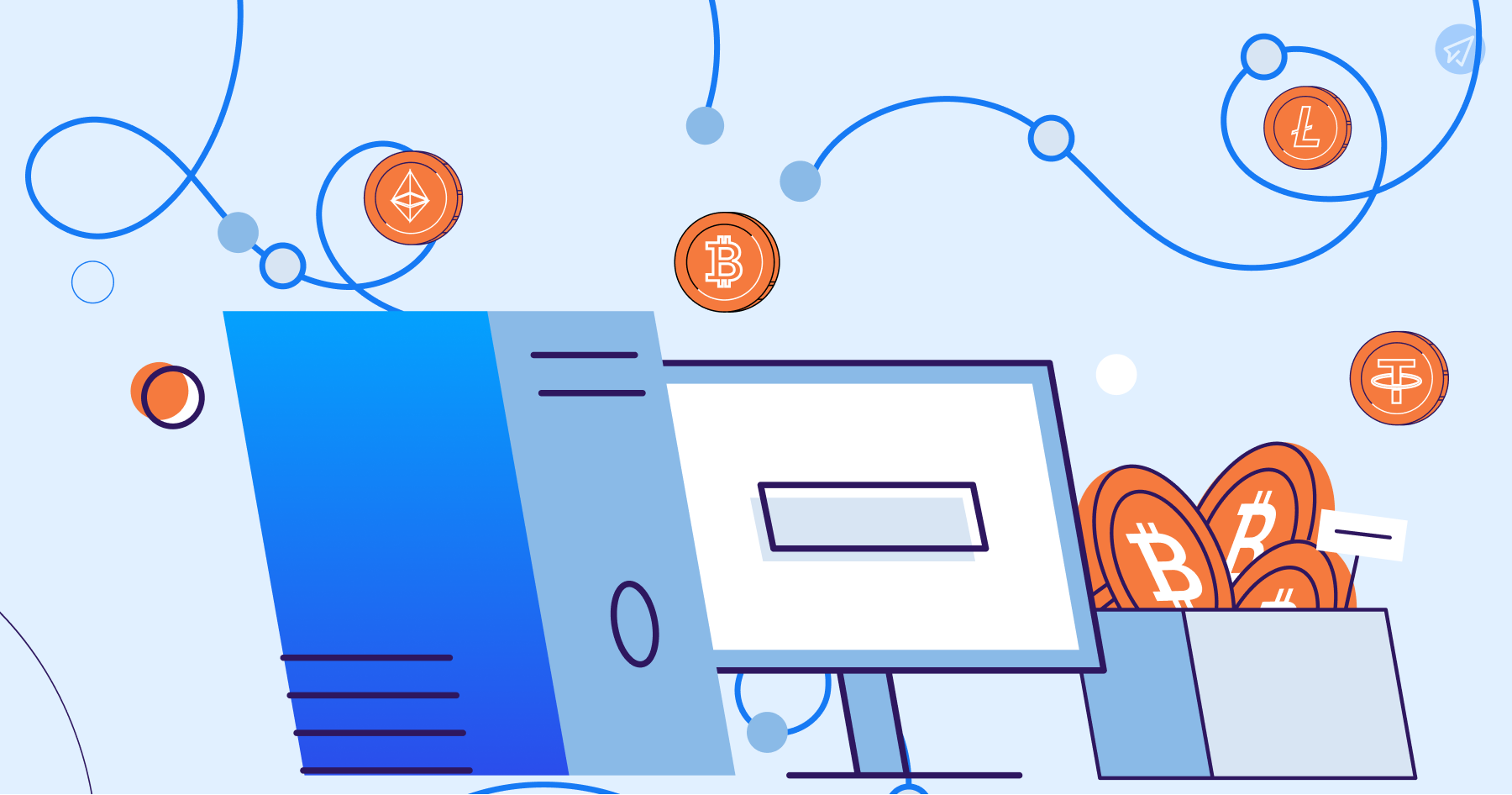 Cryptocurrency has become the new trend, and people have no complaints. As per the user index of 2021, over 97% showed confidence in this new revolution.
But are you prepared to tap into this potential market and beat your competition?
With new projects infiltrating the market every day, throwing a couple of random ads won't cut it. You need a thorough course of action to reach your audience and gain their trust.
That's why developing a crypto marketing strategy is more important than ever. The right strategy will guide you to align your actions toward the desired goal. In other words, tactics without a high-level strategy are like throwing arrows in the dark.
There are endless possibilities in the world of cryptocurrency and blockchain. This article will explore ways to develop a crypto marketing strategy that can help you turn those possibilities into a future.
Table of Contents
Design an Effective Crypto Marketing Strategy
1. Know Your Target Customer
It sounds obvious, but you'll be surprised how many of even the best products fail just because they were selling to the wrong audience.
Unless you identify the customers who have a problem your services can solve, you're wasting your resources.
But how to determine if the person on the internet is your next customer?
Create the fictitious target customer persona and develop a marketing strategy that appeals to them. Tailor your content, advertising, and product development, keeping that ideal customer in focus.
Think of the following for an accurate customer avatar.
Demographics: Details like their location, age, gender, annual income, and education level.
Interest: The websites, magazines, brands, and influencers your customer might read or follow.
Key Purchase Drivers: The particular features the customer is looking for in a product.
Fear & Frustration: The problem your customers face or what motivates them to find a solution for them.
Wants & Aspirations: The changes they want in their life from the solution.
Here is a template that will help you get your customer avatar right.
Now, unless you're a mind reader, how would you know such specific details about your customer…
Here are some ways that can help.
Talk to your existing customer and look for the similarities among them.
Reflect on your personal experience.
Search the browser for keywords like 'best cryptocurrency conference' or 'top cryptocurrency blog' or just "how to use a usdt wallet."
Take feedback from your sales team.
Use forms on your landing pages to collect the details.
See what your competitors are doing.
Conduct surveys or interviews.
Drilling down your target customer will help you differentiate the high-intent prospects and push them in the right direction with custom content. Ensure that you're regularly updating your database with the latest information about your ideal prospect.
2. Research Your Competitors
Your competitors are a great source of the best practices to follow and mistakes to avoid.
Competitive research can help you understand what customer problems you should focus on. It also makes it easier for you to identify the gaps in the current market and provide the solution that promises to attract the audience.
First of all, identify your top competitors to begin the research.
Now, how to start effective competitive research that goes beyond a simple Google search?
The first and the most important place to look for competitors is their website. Search the website to understand their current solutions and features.
Read their blogs to see what problems they discuss and what keywords they focus on.
Head to their social media to scour through their posts. Platforms like Twitter are excellent sources for understanding how your competitors connect with the audience and which pain points they are tackling.
Check online reviews posted by the customers on social channels.
Explore online forums like Reddit and Quora to identify the current trends and queries people post.
A popular Reddit group, Cryptocurrency News & Discussion, with over 4 million members
You can even gather this knowledge from your customers, especially the new ones. Have a discovery call to see which competitor they used earlier and why they decided to switch.
Competitor analysis gives you valuable insights into not just the marketing aspect of their business but also into their product, target customers, and the technology they are using.
Think about the extra edge you can get over your competitor if you leverage this information correctly. Use it to plan a long-term strategy that focuses on filling the current gaps in the market and presents you as a thought leader.
3. Create SMART Marketing Goals
Working without SMART goals is like running without a finish line.
To convert your efforts into results, use a crypto marketing strategy with SMART goals- Specific, Measurable, Attainable, Relevant, and Time-bound.
Specific: Is the goal you are setting detailed enough to work on? For example- 'Getting more customers in this quarter' isn't a precise goal. Replace it with something like 'Getting 25% more customers this quarter than the last one.'
Measurable: If a goal isn't measurable, you will have a hard time justifying whether it's achieved or not. For example: Replace the goal 'Boost customer loyalty', with 'Get 5 referrals from customers this month and maintain renewal percentage at least 75%.'
Attainable: Ensure to set realistic and achievable goals. You can even start with small ones in the beginning and keep your team motivated to achieve bigger goals in the future.
Relevant: If the goal isn't contributing anything to your business or customers, then why are you even doing it? Think about your agenda and then plan a relevant goal for it.
Time-bound: Fix your goals with time. The time can be a week, month, or year. But ensure that each goal has a target period. It will bring your team to the same pace.
Why is setting SMART goals essential?
For Prioritizing Better: Your team might be working on ten different tasks, which may all seem important. But unless you prioritize your tasks as per your short-term and long-term goals, you won't see the desired results.
For More Clarity: Setting goals avoids confusion among your team and brings them on the same page. Otherwise, there can be chaos and mistakes. And it's precisely what can cost you, customers. Give your team the SMART goals to focus on and align their efforts toward attaining them.
For Tracking Progress: If you have set no goals, how will you determine whether your efforts are bringing any real value or not. SMART goals ensure that you have the necessary parameters ready to track the progress and decide when you have accomplished it.
Here's a template for you to set your SMART goals.
Set goals for each stage of the customer journey and accompany them with your strategy to achieve them.
You can further detail the tasks or key performance indicators for your team to achieve each goal. To further enhance your marketing efforts, you may want to consider using a marketing template. This can help you track your goals and collaborate with your team more effectively.
4. Select Your Marketing Channels
Crypto marketing is slightly different from traditional marketing because the types of channels and how you use them vary.
It helps you connect with your audience, gain their trust, and shine through as a credible source of information.
Here are some channels you can incorporate into your communication strategy to boost your outreach and conversions.
Email Marketing: Don't send irrelevant and repetitive emails to your mailing list. You can send newsletters to your audience for better engagement. Categorize your mailing list based on their buyer persona and journey to send targeted emails.
Coindesk's newsletter where they share the latest information from the crypto world with their readers
Blog: Plan your content based on the current trends and popular keyword searches. Remember to share new information rather than churning generic content every week.
Social Media: Sharing content on all social platforms might not be wise. Circle back to your customer persona and see which social channel they're most likely to use.
People with finances and knowledge of cryptocurrency and blockchain prefer Twitter, Reddit, and Medium to engage with the audience.
Youtube: With over 2 billion active users, Youtube is the most influential platform out there. To nurture your audience, you can create and publish educational videos, Q&As, podcasts, or interviews.
Google Ads: Every time a user searches for something on Google, it shows a bunch of results, paid and organic. While organic listing may take some time and effort, you can use Google Ads to bump up your information on the web.
Direct Messaging: For an instant connection, you can use direct messaging platforms like Telegram and KakaoTalk, a popular Korean messaging app where many cryptocurrency enthusiasts broadcast the latest information. The engagement rate of direct messaging is higher and results in better conversions.
You can use a content calendar to plan your marketing communication.
You can plan the content for the customer journey for each day of the week. And repurpose your content to reuse on multiple platforms.
For example- a Youtube video about '5 best cryptocurrencies to look out for' can be shared on Twitter as well with the video link.
5. Engage Customers With Creative Ideas
Give your customers a reason to engage with your content over your competitors.
One way to keep your customers hooked is by rewarding their loyalty. Here are a few ways to attract your audience and keep them waiting for more.
Referral Programs: It's a classic method to retain existing customers and onboard new ones. It means sharing some cash prize or redeemable coupon with the customer who has referred and the person referred.
CoinDCX's referral program with crypto prizes
Airdrops: It's an exciting marketing event where people who are part of a community or choose to become one can get cryptocurrency or cash prizes. Sometimes, they can announce a simple task set, and the winners can get the declared rewards.
An airdrop alert by a Twitter user with tasks and the prize details
Bounty Campaign: Like airdrops, bounty campaigns are another marketing event where the organizers ask the people to register or complete some tasks to win the prize.
Influencer Marketing: When you bring on board someone with a substantial public following for your product promotion, it's called influencer marketing. The idea is to boost the outreach and influence the followers to try your product.
Affiliate Marketing: You must have seen people reviewing some products online for their followers. They usually ask their audience to try the product at a discounted rate or with extra benefits using their unique coupon code. And as a result, a commission goes to the affiliate marketer. It's another way to make your product viral and gain public trust.
6. Track Performance of Each Initiative
Monitoring key metrics of each task helps analyze if you're on the right track or need some improvement.
There are different performance indicators for each strategy that you should keep in mind while reviewing the analytics.
Here is the list of popular marketing initiatives and their respective performance parameters.
Email Marketing:
Open Rate- the % of people who opened the email
Click Rate- the % of people who clicked on the call-to-action button
Conversion Rate- the % of people who completed the desired action
Unsubscribe Rate- the % of people who opted out from your mailing communication
Blogs:
Open Rate- the % of people who opened the blog link
Conversion Rate- the % of people who submitted their email addresses for further communication
Shares- how many times have people shared that blog
Backlinks- how many web pages have linked your blog in their content
Paid Marketing:
Impressions- how many people saw the ad in their search results
Cost per click- the amount it costs for you to draw people to ad click
Revenue Generated- the amount you generated from the ad click
Videos:
Click Rate- the % of people who clicked on your video
Total Watch Time- the total time spent watching the video
Shares- total times people shared your video
You can use automated alerts and reports to get a better hold of the real-time performance of your marketing plans.
Get Started with Planning Your Crypto Marketing Strategy
The cryptocurrency market is exploding with options, and every day many wipe out too. The only way to make your crypto project successful amidst the noise is to stay connected with your customers with meaningful information.
Plan a long-term crypto marketing strategy and fill it with effective tactics. Use accurate data and legitimate claims in your marketing communications to remain a trusted source among your audience.
FAQ's
1. How can I design an effective crypto marketing strategy?
Here are six tips to design an effective crypto marketing strategy:
Know your target audience
Research your competitors
Create SMART marketing goals
Select your marketing channels
Engage customers with creative ideas
Track the performance of each initiative.
2. How can I ensure that I am selling to the right customer profile?
To ensure that you are selling to the right customer profile, you need to create the fictitious target customer persona and develop a marketing strategy that appeals to them. You need to also tailor your content, advertising, and product development, keeping that ideal customer in focus.