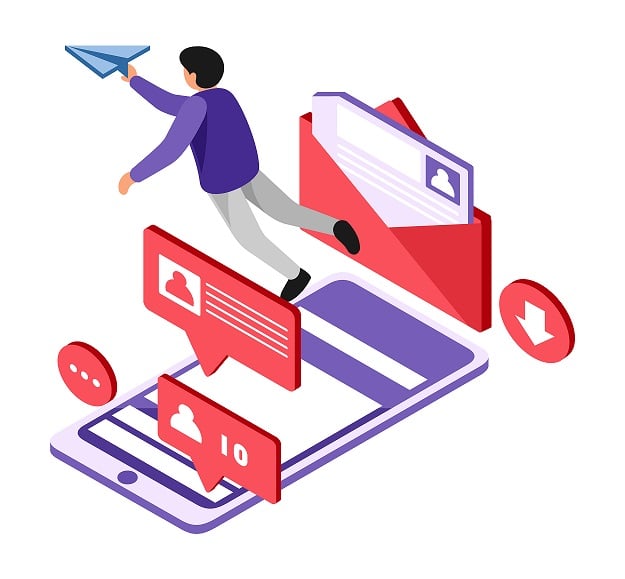 ‍
So what are these best practices?
Let's read on to find out
How do I Send Emails to Inbox?
1. Send to an Opted-in List
If your subscribers permitted you to send the emails to them by explicitly signing up with a subscription form, then it's called an opted-in email list.
If you send to someone who hasn't permitted you to send emails, then it's highly likely that they will mark you spam. Now, mailbox providers are tracking these actions and registering that as a negative signal. If a high volume of people mark your emails as spam, then the mailbox provider will send all your future emails to spam.
You can grow your opted-in list by using high converting, personalized popups provided by SendX. When to show the pop-up to sign up is also vital, so we provide the ability to trigger them based on entry or exit intent, time, scroll behavior, clicks, and more.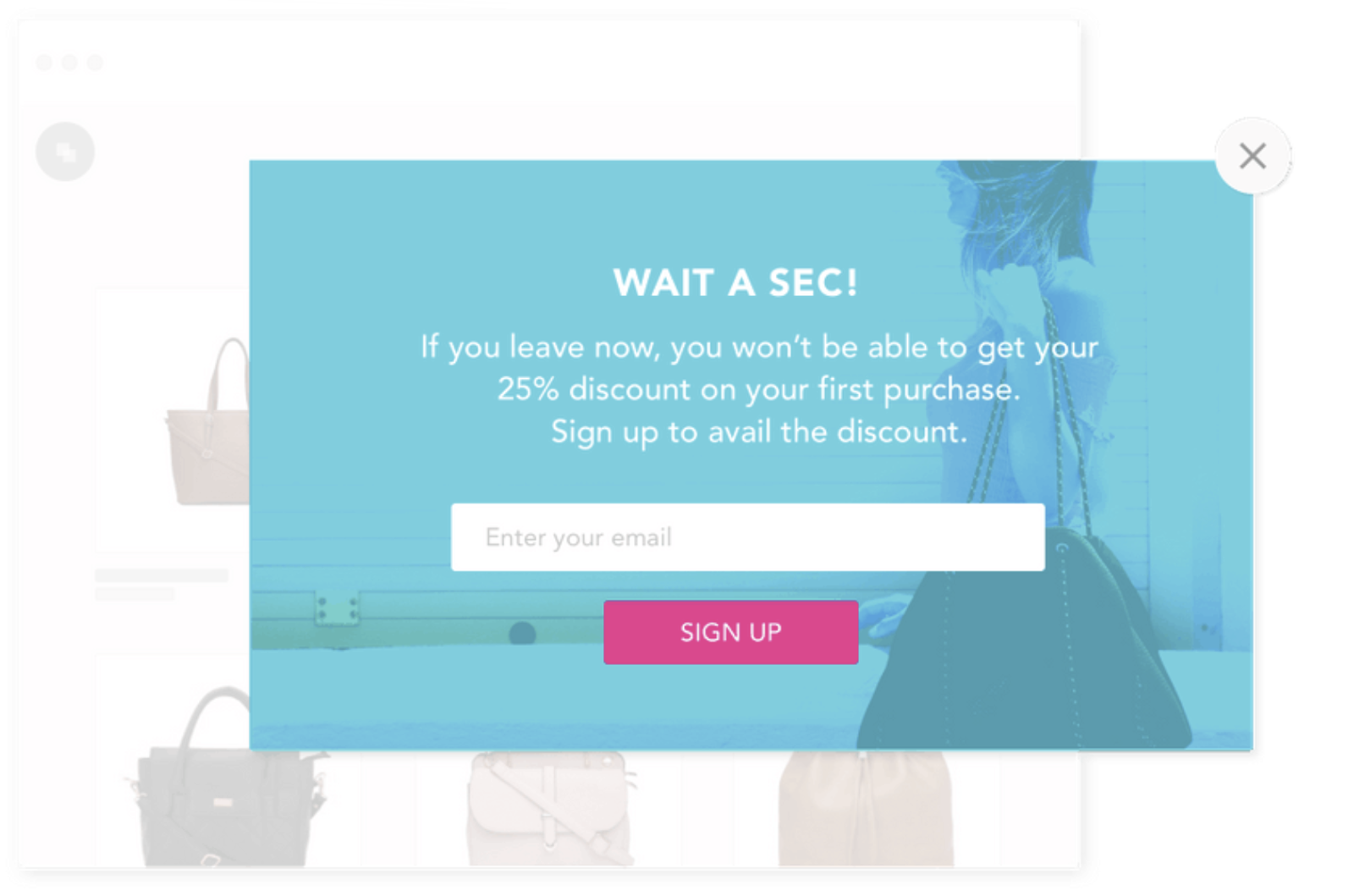 You can easily & quickly add SendX pop-up forms on your website by simply copying our JS script. It typically takes less than 5 minutes.
2. Clean Your List Regularly
Once you have a valid 'subscribers' list, the next step is to keep cleaning it regularly. Remove any invalid, inactive, spam traps, or catch-all email addresses.
Doing that will give you two significant, benefits:
You will avoid being marked as a spammer as you will be sure that you are sending emails to a valid list and people are engaging with your emails.
You will also save money by removing irrelevant addresses that were anyway going to bounce.
At SendX, we help you monitor your bounce rate & engagement metrics through analytical dashboards. If you see engagement dropping, you can see people who have been inactive in the past few months and try to engage them again or remove them entirely from future broadcasts.
3. Follow Content Best Practices
Content scanning is primarily designed to identify phishing attempts or other unwanted emails.
If your email shows a behavior similar to a spammer, it will be sent to the spam box, and your sender's reputation will also be hurt. An email copy with poor grammar, various fonts, keyword stuffing, bad formatting, or missing HTML gets you negative points.
Once you pass the content sanitation checks, then engagement with your emails is one of the signs that spam filters use to judge that you are sending relevant content to your audience.
Best practices when crafting your email:
Use correct spelling and grammar. Take time to edit and proofread. You can use services like Grammarly to help you with that.
Link only to legitimate sites with reputable domains. Avoid shortening your links when you hyperlink a text, button, or image.
Don't add Re: to subject lines if it's not a reply. It's an infamous marketing trick, but let's be a little more creative than that.
Avoid using all caps. IT FEELS LIKE YOU ARE TRYING TO GET UNNECESSARY ATTENTION
Don't use exclamation marks in your subject line
Email clients can't 'read' images. They can only parse your text. Hence using image-only emails is a notorious technique used by spammers to hide their text. So don't display such behavior and balance the image-to-text ratio.
If you ever wished that you had beautiful templates where you could put your text and not have to create bad emails ever again, you should check out the ever-expanding library of templates for various use cases, offered by SendX.
4. Let them Unsubscribe
When you send an email to the whole list, there are high chances you will experience a wave of unsubscribers.
But it's not always a bad thing. It's better to have a highly engaged list rather than just a vanity metric of a large number of a not interested public.
Every time a subscriber reports an email as spam, mailbox provider spam filters record a complaint. If the number of complaints exceeds a certain percentage, all future campaigns bypass the inbox and are sent directly to spam.
With all your emails, you can set up an unsubscribe link in the footer with just a click. That's how easy and intuitive SendX is.

Including the unsubscribe button also helps to comply with CAN-SPAM laws.
In fact, to provide a better experience, you can take them to a customized 'thank you page' after unsubscription.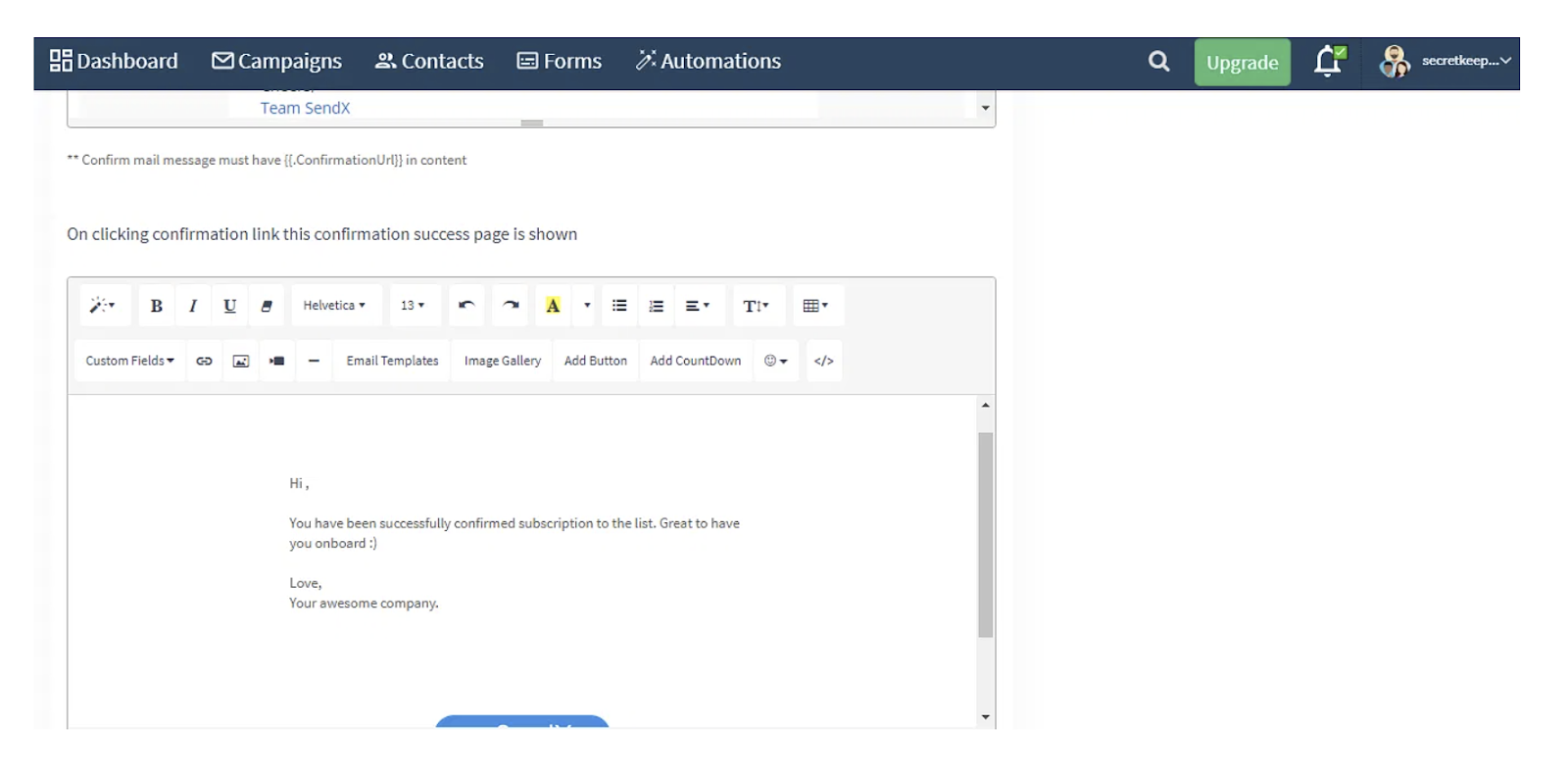 5. Maintain Authentication & Sender's Reputation
ISP (Google, Yahoo, etc.) or even corporate email servers check SPF or DKIM records to establish the identity of the sender. It prevents subscribers from being victims of phishing or spoofing.
But if you are using your systems or your email server, you have to implement authentication records such as SPF, DNS, and DKIM yourself.
If you are using an email service provider (ESP) like SendX, then these will be taken care of.
We also remove hard-bounced emails from receiving any future emails. This helps to maintain your Sender's reputation (another parameter used by mailbox providers to judge the trustworthiness of your emails). We monitor your domain & IP to ensure it's not added to the blacklist for some reason.
For detailed knowledge about authentication & reputation, you can read this email deliverability guide here.
We have our own servers for email delivery. We have carefully designed the architecture & are aware of the most recent network & server security best practices.
Wrap Up
With SendX, you can focus on your business without dealing with the cost and complexity of holding and managing an email infrastructure. We have all the technical details taken care of and have expertise in deliverability to improve your reach to the inbox.
Now you can get an email marketing email service that offers intuitive software, actionable data through dashboards, automation, and an affordable plan, so that all your email marketing needs are met in one simple platform - SendX.