Automate your marketing- Why waste your time doing a task when you can use some software tools to delegate it? People visit 4-5 online stores everyday but hardly remember the details. Therefore, a wise strategy would be sending them reminders to check their wishlist and abandoned cart. Or you can delight them with personalised birthday messages. The good news is the automation system will handle all these tasks for you.
Segment your audience- So segmenting your audience basically increases the effectiveness of your email campaigns. You can create segments on the basis of age, gender, demography, purchase behaviour, interests, etc. For example, 1000 people get added into your customer list for the month of April. Chances are, not all of them would be actively checking your emails in May. So as a smart marketer, you create multiple buckets and you segment your customers into them based on their purchase behaviour. Now you can devise different strategies to target different segments of people depending on their activity so that you send the right content to the right people.
Drag-and-drop products- Just like the drag-and-drop editor for email campaigns, this feature will let you reorder the products in your catalogue. By default, the products are arranged in a particular way. Say, some of your products are better performing than others but the default ordering lists them towards the end. So what you can do is drag the good product from the end and drop it at the starting. You can even send out an update email to your customers, prompting them to visit the store. Now you are sure that your customers always see your best products first.
Now you know what possible steps you can take to boost sales. Next let's discuss the best email marketing tools for WooCommerce integration that will help you to compose those emails.
1. Mailchimp
Mailchimp is a popular email marketing and CRM platform.
Features:
Mailchimp's drag-and-drop editor offers a wide variety of options. You can select a theme, edit the background colour, add logos, images, links, buttons and more. You can even choose from a variety of pre-designed beautiful templates or customise them to convey your brand's message. Drafting an attractive email is the best way to get your customers' attention towards your brand.
‍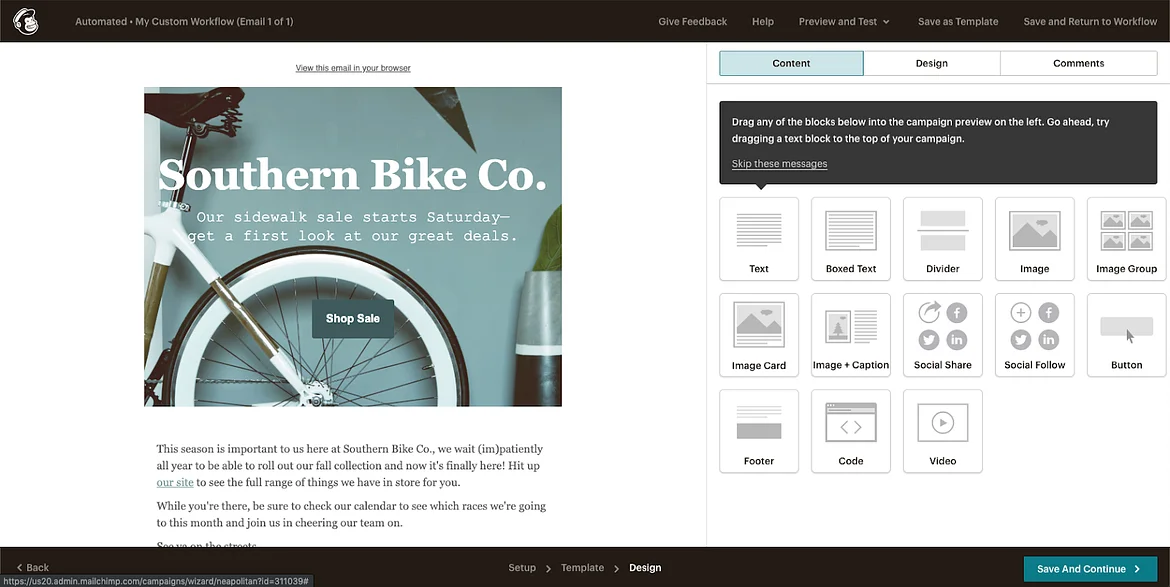 ‍
Mailchimp also analyses the purchase behaviour of your customers and targets them with appropriate product recommendations and more at the right time. You can further customise your emails by determining the purchase likelihood of your customers.
If you want to woo your customers, figure out a way inside their social media. Mailchimp's Facebook and Instagram retargeting ads remind your site visitors about your products whenever they check their social media. You can recapture your potential customers' attention by creating beautiful, brand posts and publishing them to increase the conversion rates.
Using the Marketing CRM tool, you can build meaningful relationships with your customers. You can organize your audience into segments to send targeted content that will resonate with your customers and thus increase the probability of repeated purchases.
‍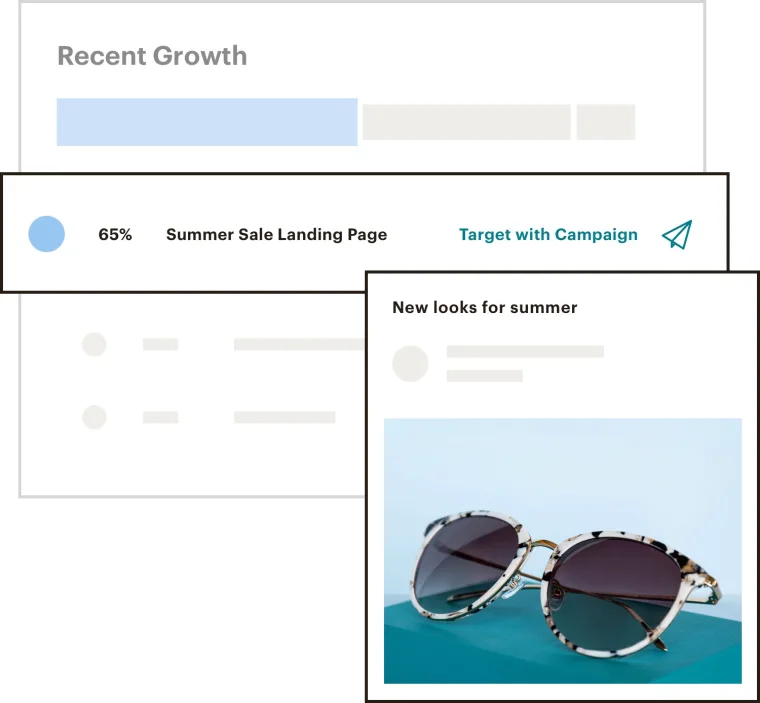 Pricing:
Mailchimp has three paid plans- Essentials, Standard, Premium, the cost of which varies according to the number of contacts.
The pricing starts at $10.66 per month.
However, if you want to try it out first you can even go for the free plan.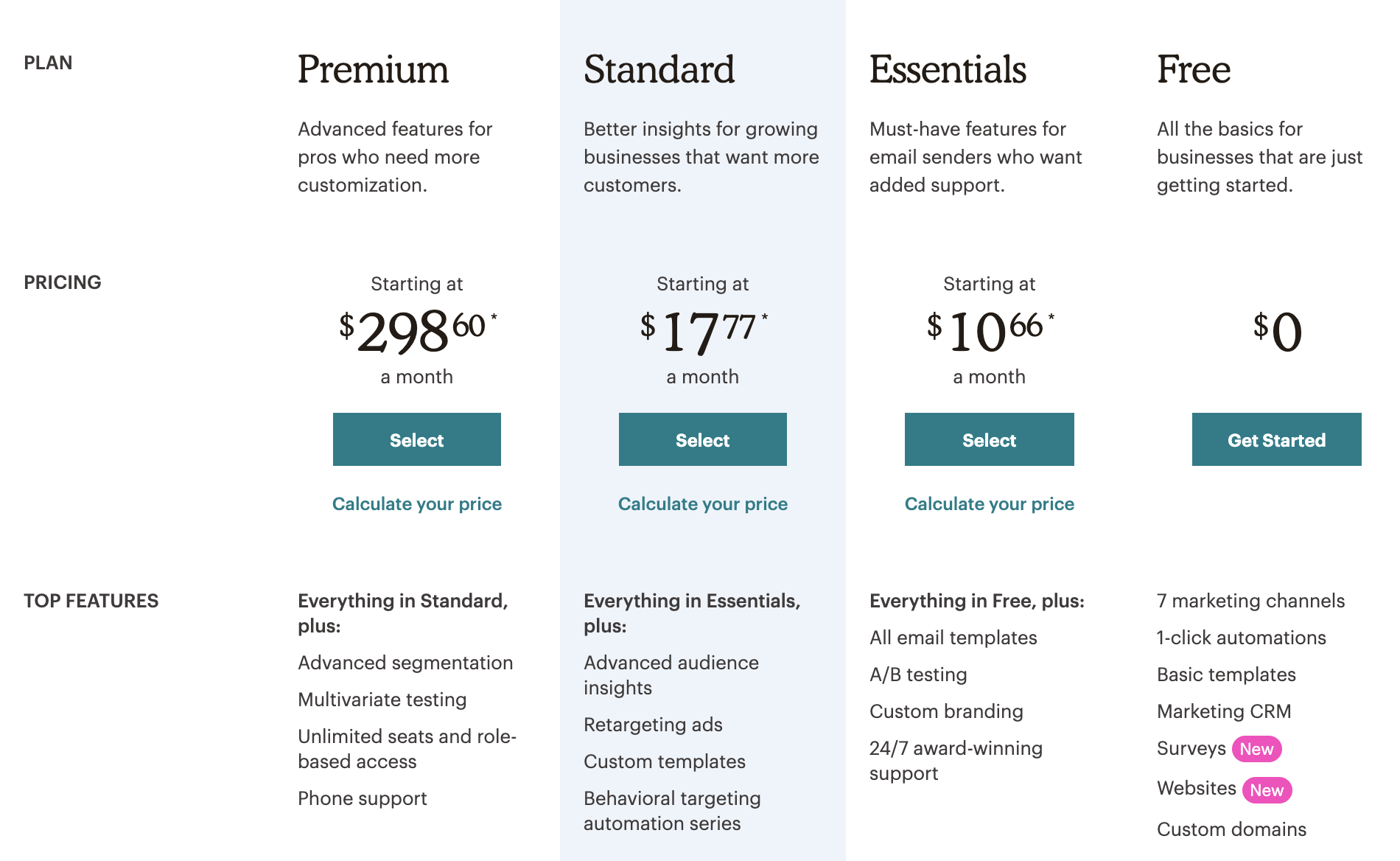 2. Omnisend
Omnisend is an easy-to-use platform for ecommerce email marketing, SMS and automation.
Features:
If you want to sell your product or bring your customers to your online store, you have to capture their attention with your emails.To help you with that, Omnisend has a collection of pre-built beautiful email templates. And the drag & drop content editor makes it very easy to create an eye-catchy campaign.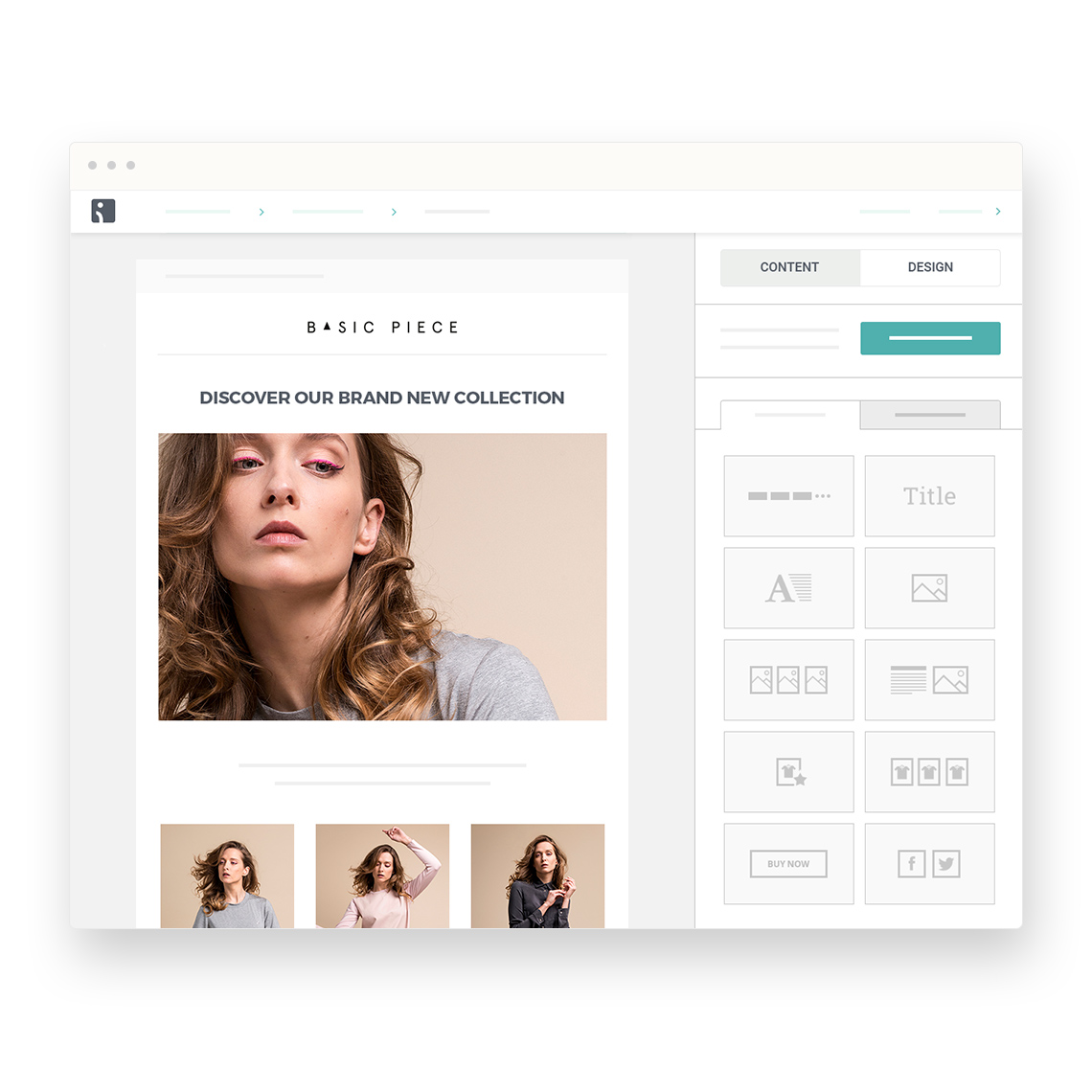 VIP shoppers, first-time buyers, customers with upcoming birthdays, etc. And each group requires different, personalized communication in order to increase engagement and conversion rates. So Omnisend's smart and intuitive segmentation features help you create dynamic, auto-renewed segments so that you always send the right message to the right person.
Yes, everyone uses emails but that's not the only thing. We probably check our SMS more than other channels. So using Omnisend you can combine emails with
SMS and other channels to provide your customers with a personalized omnichannel experience, all while using a single email marketing tool.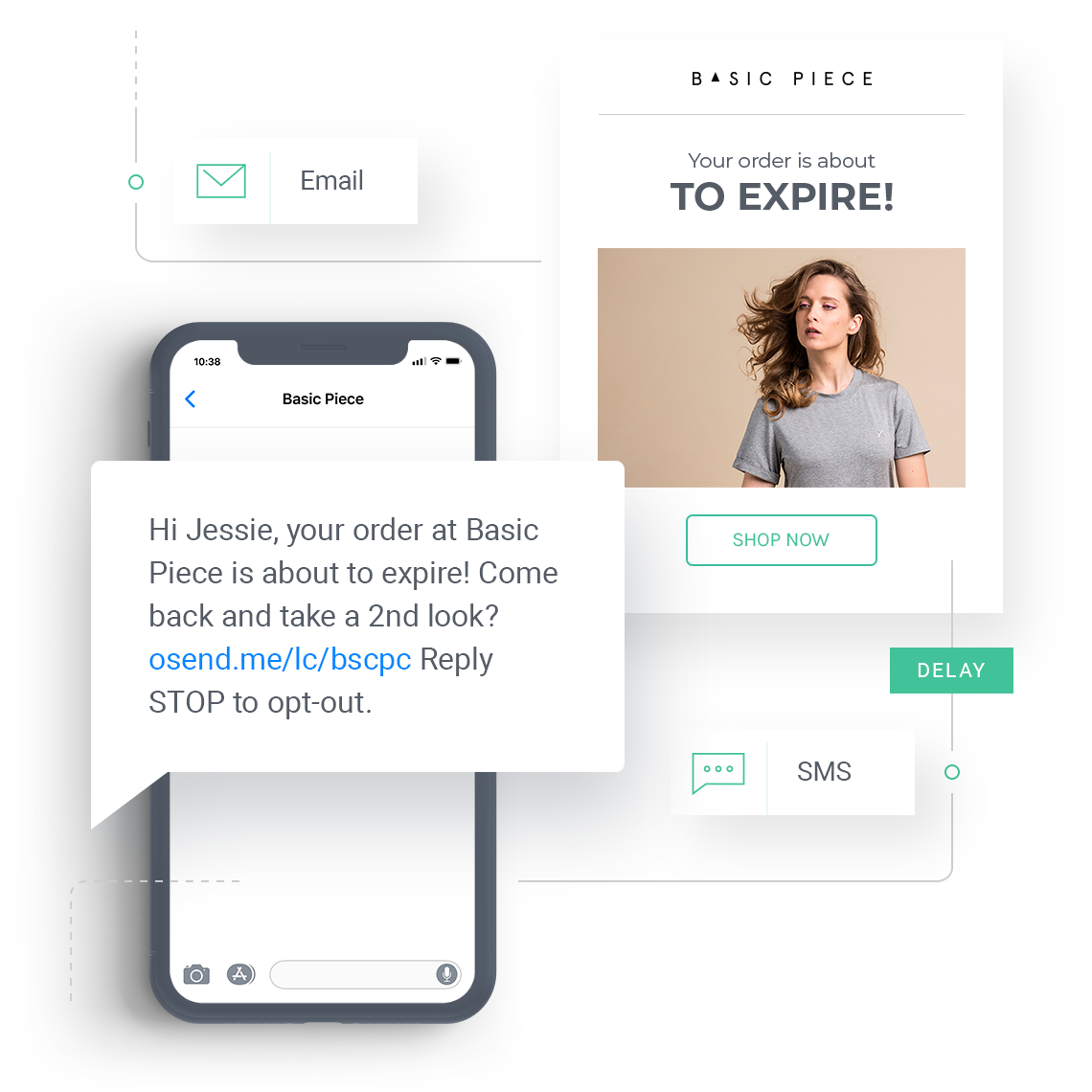 There are pre-built automation workflows available with multiple channels so you can set up various features like cart abandonment, welcome, order, shipping confirmation and more workflows in minutes.
Pricing:
Omnisend has four plans- Free, Standard, Pro, Enterprise, the cost of which depends on the number of contacts. The pricing starts at $13 per month.
You can also opt for a 14-day free trial with the Free, Standard and Pro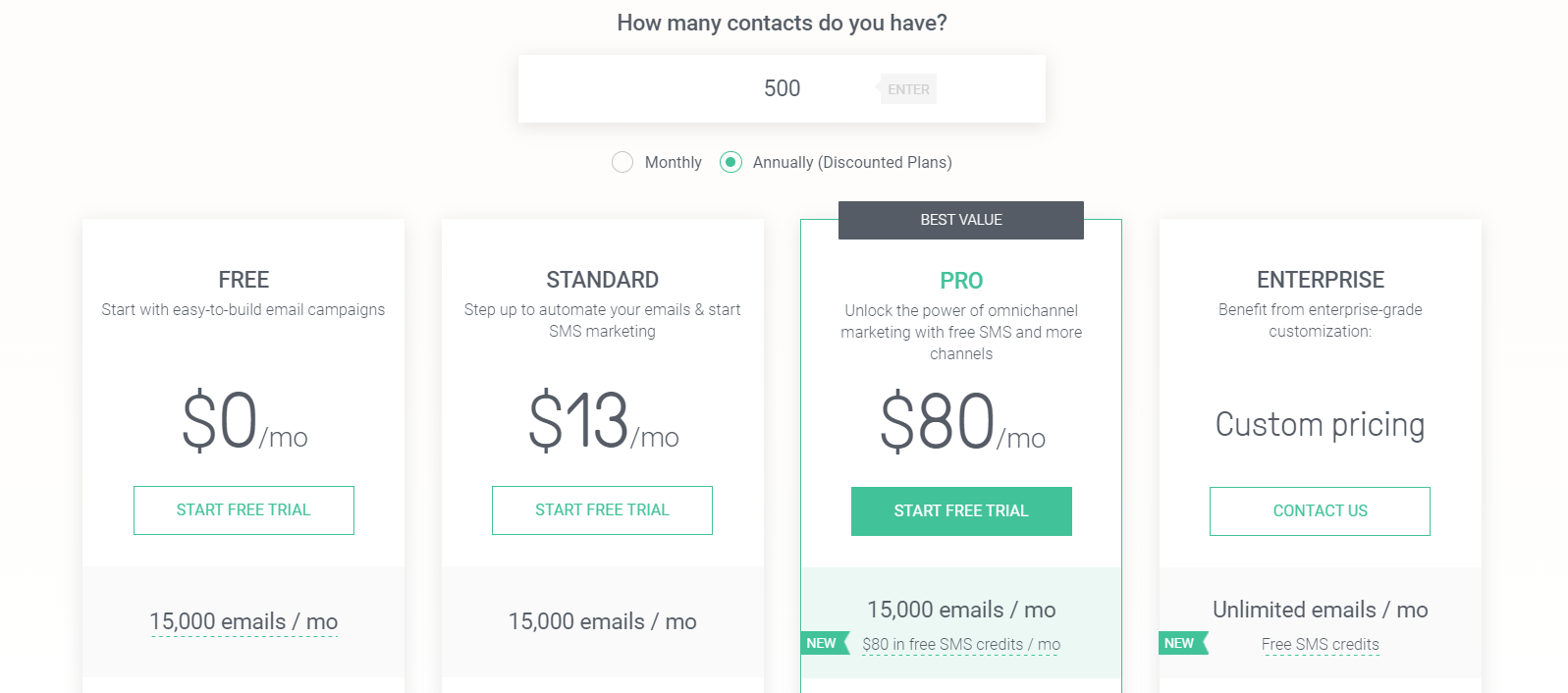 ‍
3. MailPoet
MailPoet is a WordPress email marketing platform that lets you handle everything directly from the WordPress dashboard.
Features:
With MailPoet's built-in WooCommerce email customizer, your emails will no longer be bland as you can add your own branding, styles, and additional content. Within minutes you can transform the look of your emails, wooing your customers and eventually building trust with them.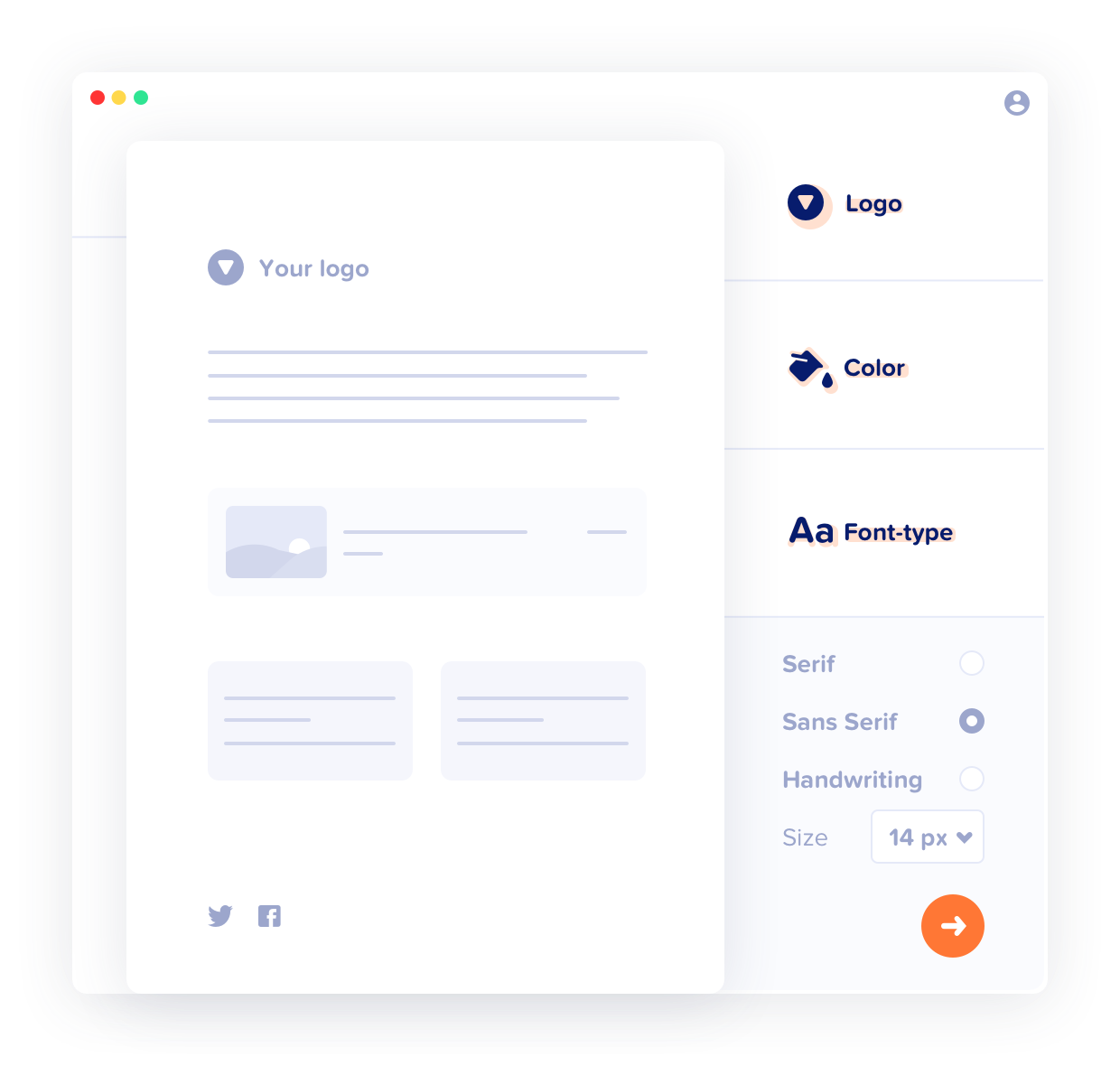 When people not a part of your contact list, are making a purchase from your store, chances are they have probably heard about your store from someone. So how about taking advantage of the situation and encouraging them to subscribe to your newsletter right during checkout, as they are happy with your store and therefore will most likely hit the subscribe button. With MailPoet you can embed sign-up forms to your checkout page in order to collect emails and thus drive repeated purchases.
After visiting hundreds of online stores everyday and adding a significant number of stuff in the shopping cart, customers might not remember your store. But that doesn't mean that the sale from that person is lost forever. With MailPoet's automation tools you can set up and schedule a series of abandoned cart emails, and start recovering lost sales automatically.
After spending your time, money and energy on email marketing, you would definitely want to know the effectiveness of your campaigns. Using MailPoet, you
can see exactly how much revenue each email you send is generating, directly from the WordPress dashboard. Use the data obtained to analyse your performance and improve wherever required.
Pricing:
MailPoet has a premium plan, the cost of which depends on the number of subscribers. The pricing starts at $13 per month.
But in case you are unsure about the purchase, you can also opt for the free plan.
‍
Jilt
Jilt is an all-in-one email marketing platform for eCommerce stores.
Features:
Using Jilt's drag-and-drop email editor you can create beautiful, eye-catchy emails or even choose from the pre-designed templates. But that's not all! You can also create a block and add the product recommendations directly into the email to increase the likelihood of sales. You can automatically generate a unique coupon code for each customer you email through a Jilt campaign which makes it easier to track the effectiveness of your campaigns.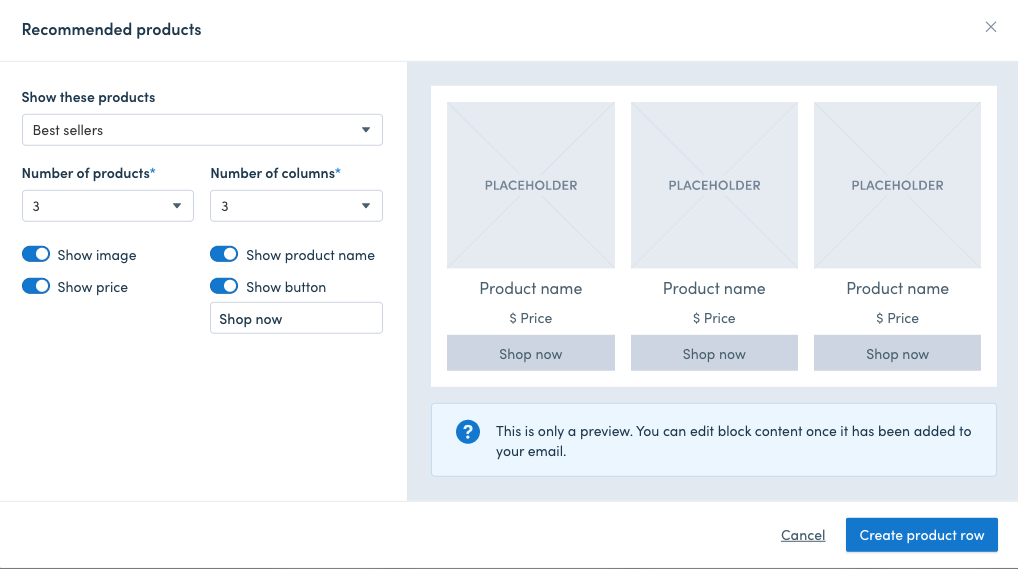 The transaction emails that contain the details of the order will definitely be opened by them. Jilt makes the perfect use of this opportunity by letting you send creative and personalised emails for events like order confirmation, shipping updates, cancellations, refunds, etc.
Keeping track of the performance of your store and marketing tactics allows you to make calculated decisions. And further improve your sales. Thus Jilt makes it easy to monitor the health of your store with comprehensive and easy-to-understand eCommerce metrics. You get results from orders to campaign performance to revenue generation per campaign. You can check the analytics for your entire store or even dig deeper into the performance of a single email.
‍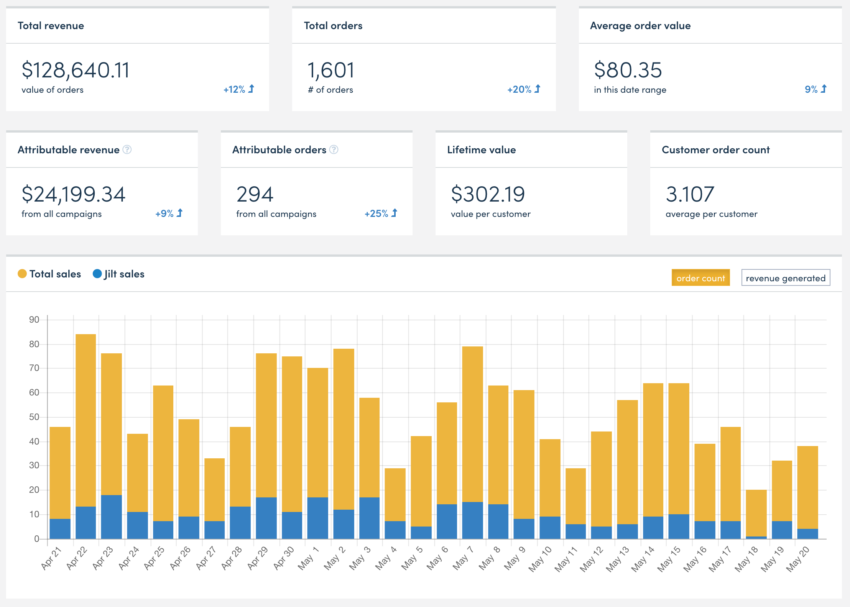 Pricing:
Jilt has one paid plan- Growth, the cost of which varies according to the number of contacts. The pricing starts at $29 per month.
However, you can opt for the free plan for starters.
SendX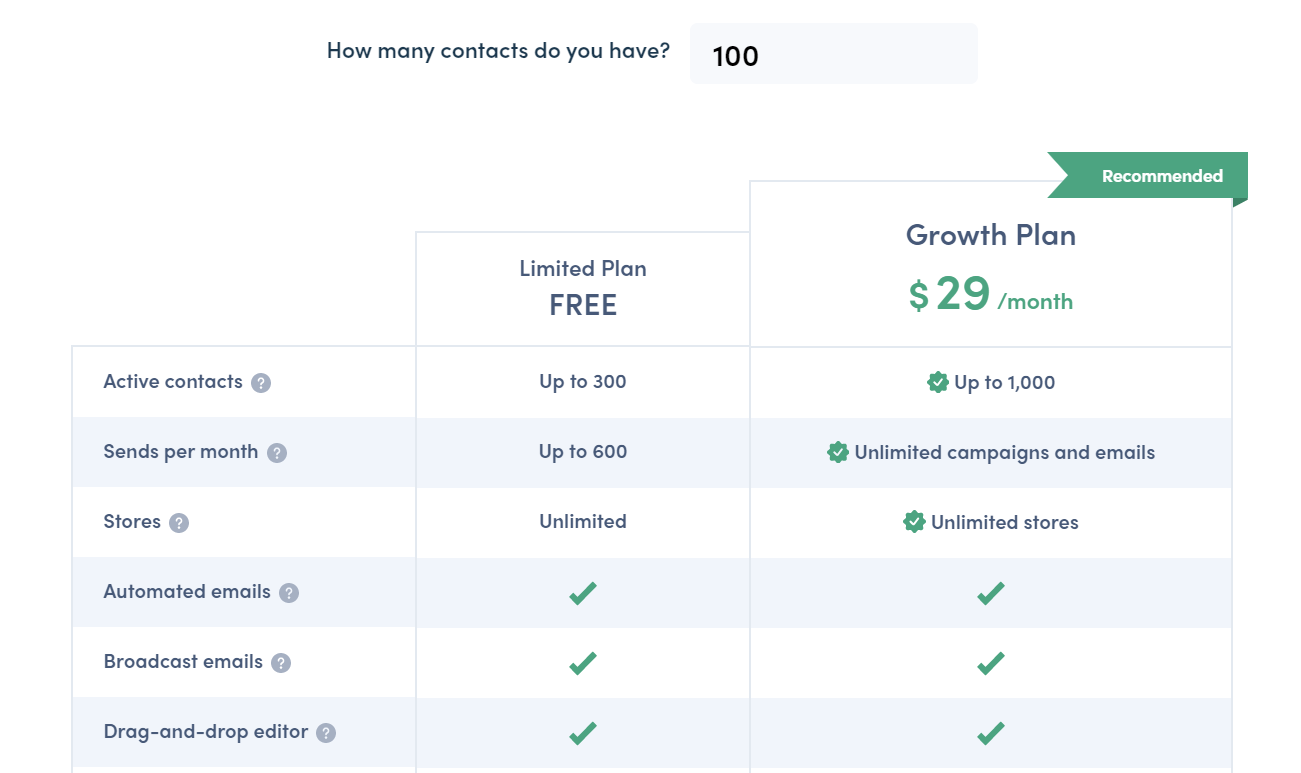 4. SendX
SendX is an easy-to-use email marketing platform at affordable costs.
Features:
If you can make your customer read your emails, half of your work is done there. So SendX has built a super intuitive WYSIWYG drag-and-drop email editor, using which you can create beautiful emails, experiment with colours and layouts. You can add images from the pre-built library, choose the pre-designed responsive templates and even design your own. You can also embed videos in your emails.
‍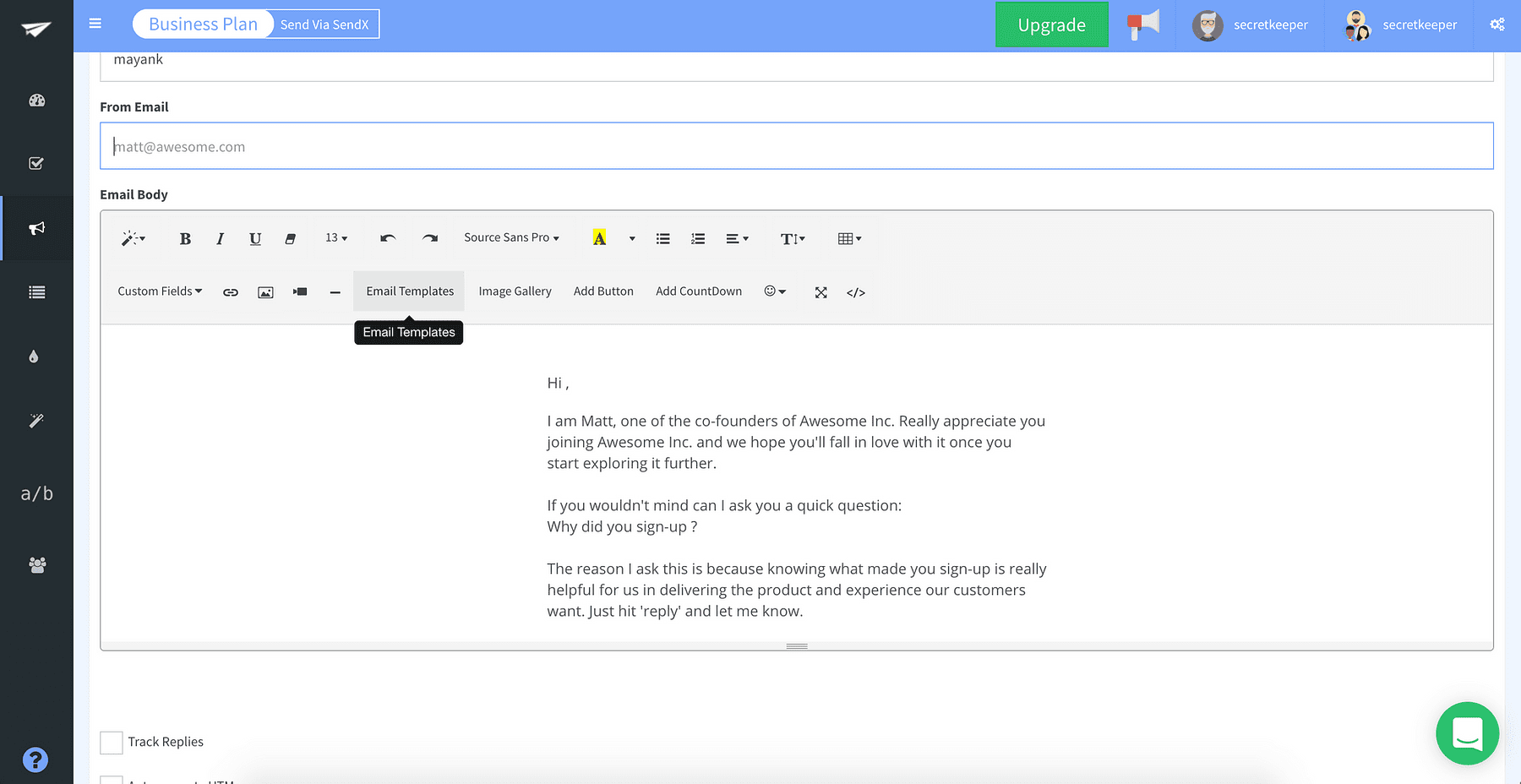 Email deliverability basically means your emails landing in your contact's inbox and not the spam folder. To combat that, SendX provides a dedicated IP so that email deliverability is not affected even if you have a high email volume(large number of emails). This is particularly useful if you want an exclusive sending reputation.
You can create signup forms on SendX and embed it on your website so that people visiting your page can directly get added to your email list. You can also create beautiful pop up forms using the editor and trigger them at the right time to boost sales.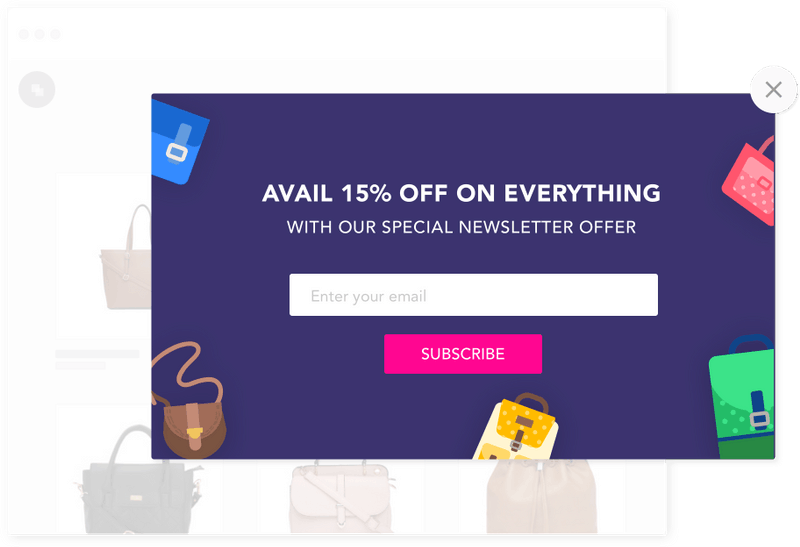 SendX takes pride in their live customer support. You can literally contact the team 24x7 for even the smallest issues and have them rectified in no time. You can email them, chat with them, basically contact them in whichever way you like. Because at SendX, you matter!
Pricing:
SendX has one premium plan, the cost of which varies depending on the number of contacts. The pricing starts at $7.49 per month.
You can also go for the 14-day trial if you would like to try out the service first.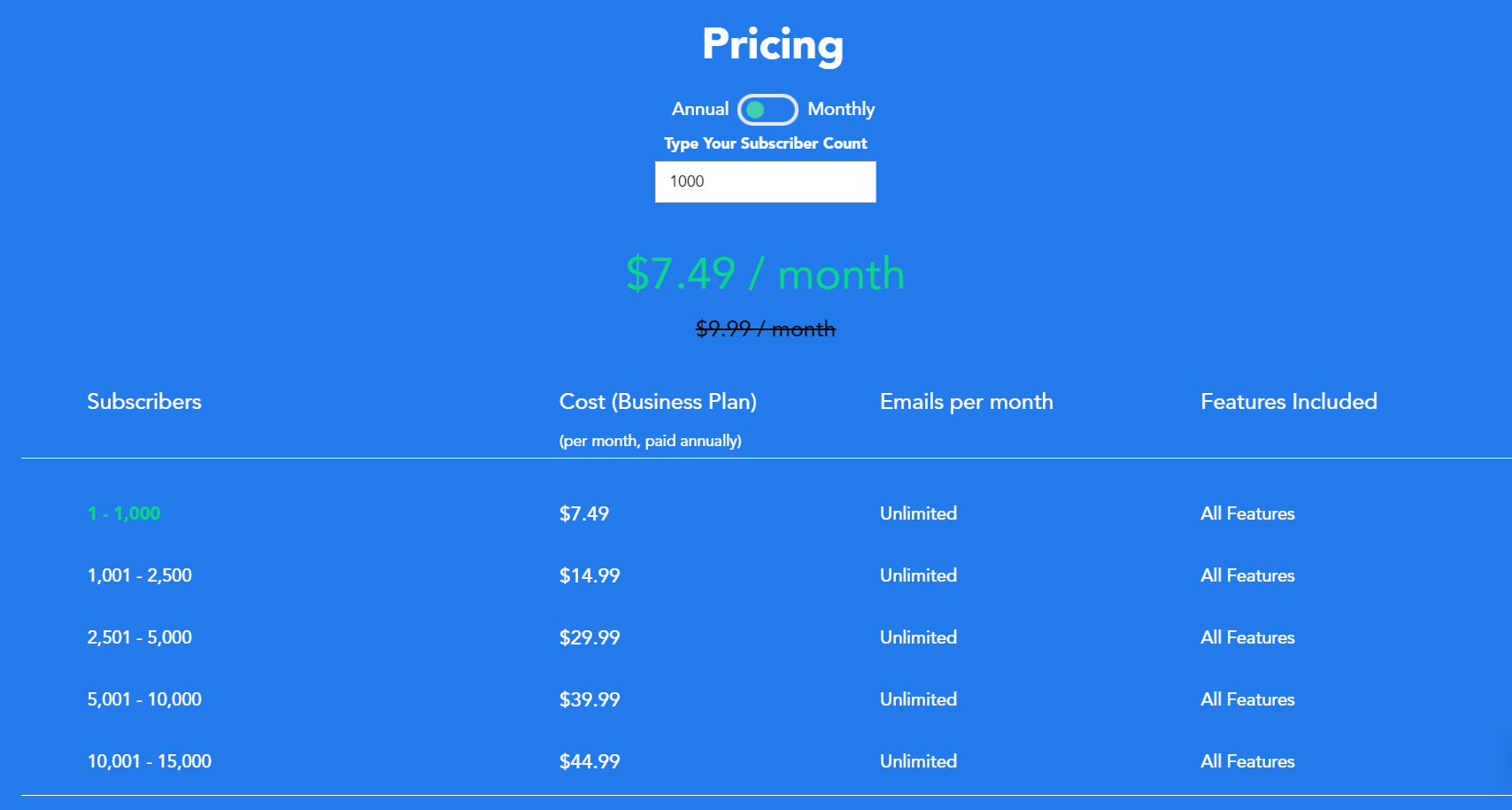 How to run WooCommerce email marketing on your store with SendX?
I'll quickly walk you through the main steps below:
Click on Settings and then API.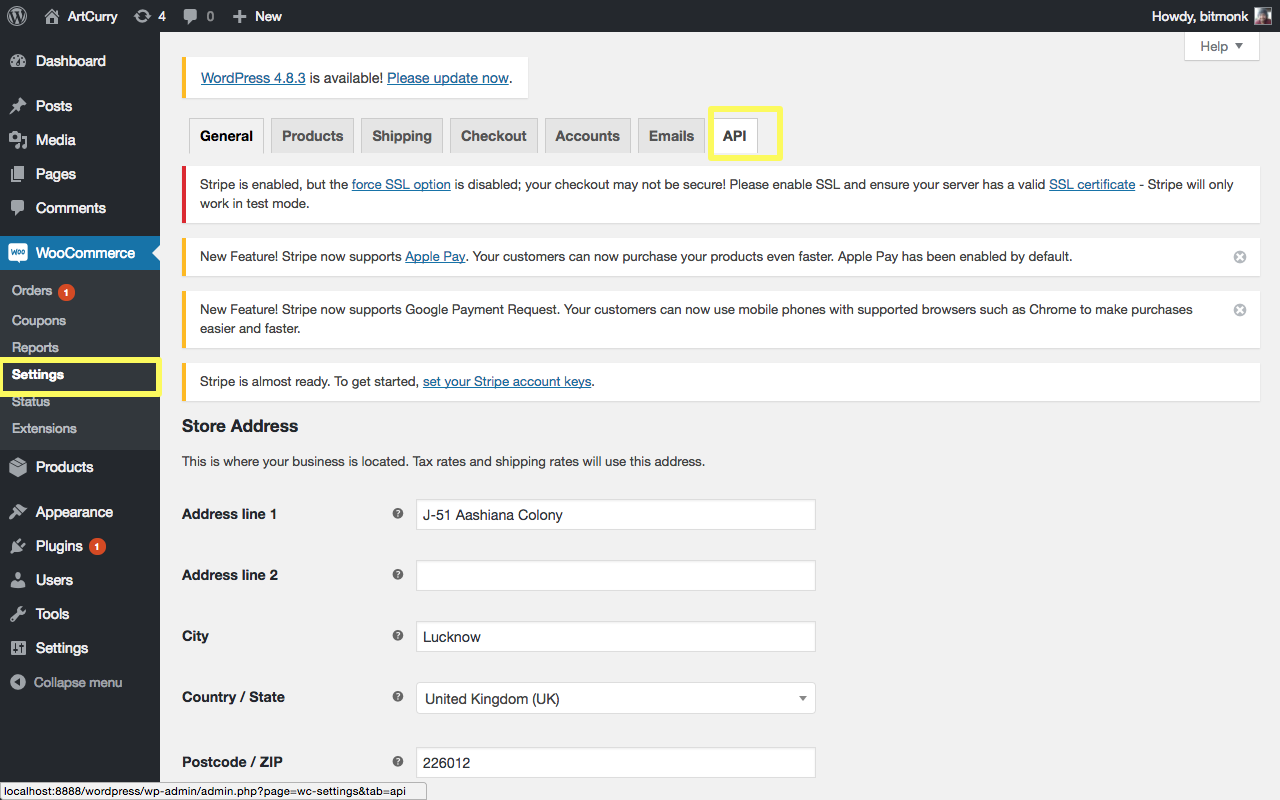 Click on the Webhooks tab.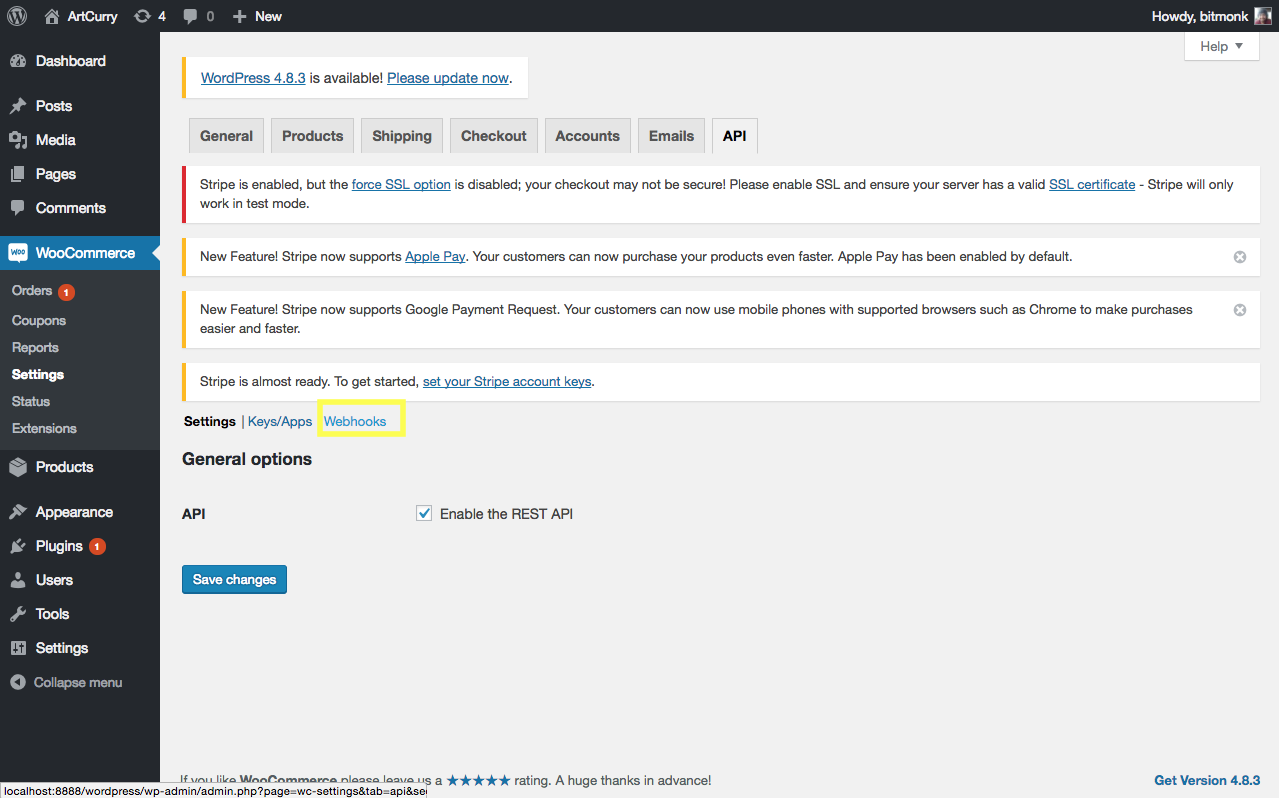 ‍
‍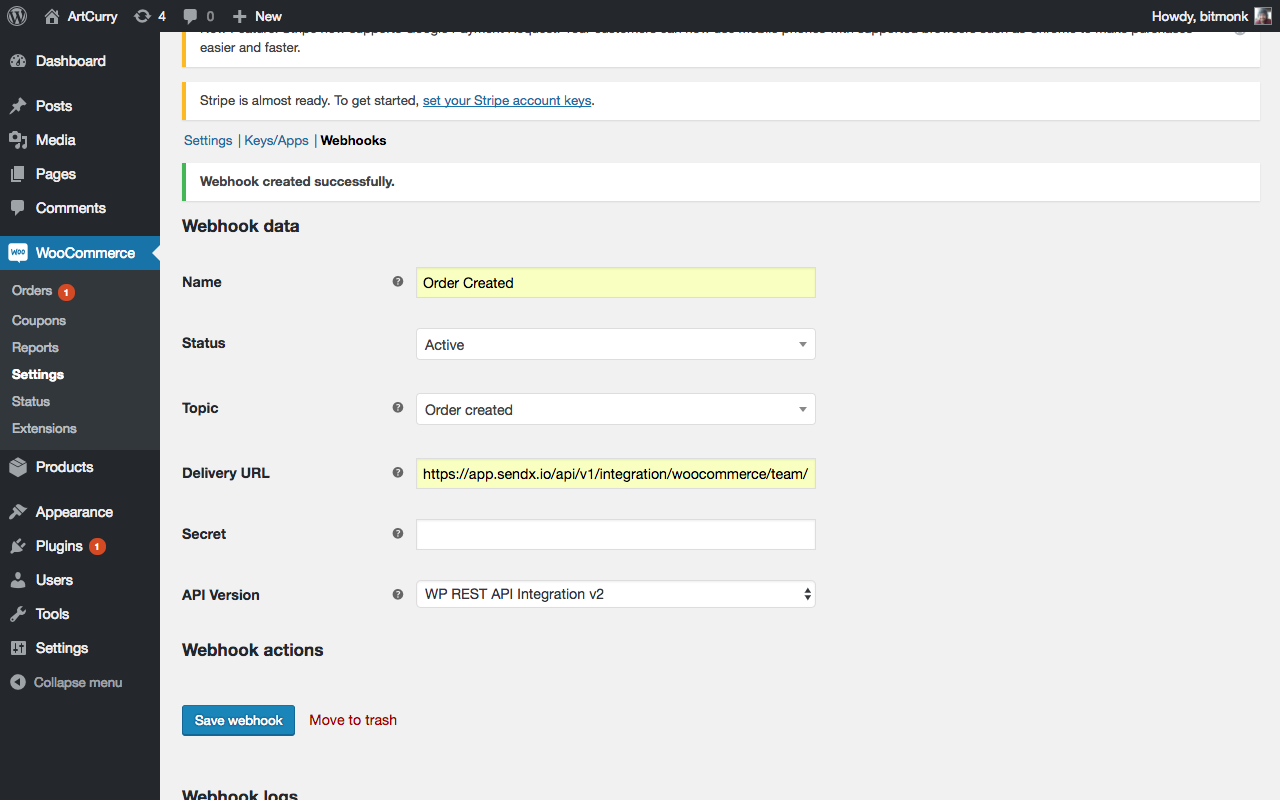 ‍
To find your account's team id log into SendX. Then click on Settings and copy the Team Id value as shown in the image below.
‍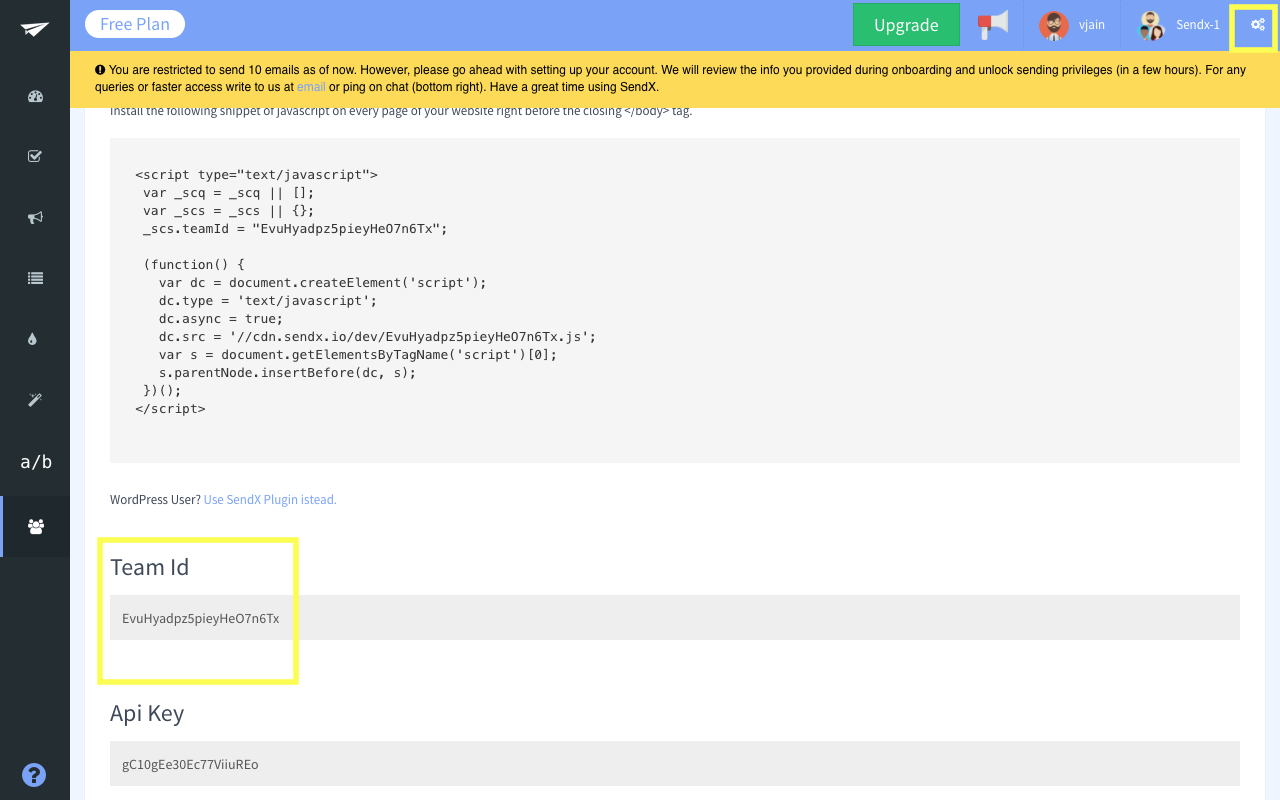 ‍
Click on Save Webhook, post which the following message will appear.
‍
That's it! You're good to go!
Conclusion
Different users have different choices which depend upon a lot of factors.
However, if you are a B2C company, B2B company or a solo creator starting your email marketing journey or planning to migrate to another ESP, SendX is the one for you.
It offers the best of the email marketing features like A/B testing, forms, segmentation, automation, integrations, etc.
You get all of this just for $7.49 per month and you can send unlimited emails.
And if you're still unsure, SendX offers a 14-day free trial before you commit. Plus signing up doesn't require any credit card.
You get access to everything right from day one and can also test their customer support before signing up.
Go check out SendX and grab the dopest yet the most affordable paid plan out there.