6 Tips To Help You Create Upsell Emails To Get More Leads
6 min read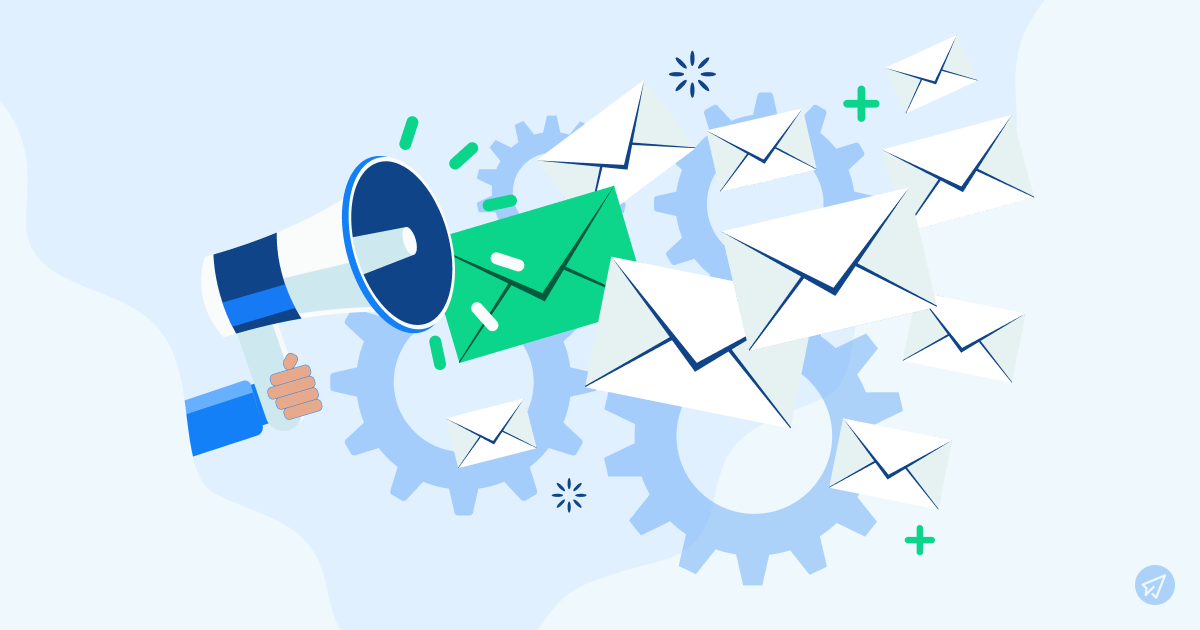 In elementary economics, there is a term that you may have likely heard of before. It is called complementary products. These are products that consumers can also purchase in addition to the initial product they bought.
So, for example, a consumer who bought a shoe will also need protection sprays. Likewise, a consumer who purchased butter in a supermarket wouldn't mind buying bread if adequately convinced.
This can be regarded as the basis for "upselling" and "cross-selling." Upselling is the act of selling to a consumer an advanced version of your product to help you generate more revenue. Not only that but upselling also helps consumers get more value for their money by introducing them to other products they might not be aware of.
One medium to upsell is through the use of emails. The use of upselling emails comes with a lot of benefits. However, to derive optimum value from its usage, there are some best practices you must adhere to.
Table of Contents
1. Segment Your Targeted Audience
All your existing and potential customers cannot have the same interest even if you are dealing with a niche market. And even if they do, it cannot be at the same scale. With upselling emails, one size does not fit all. Therefore, segmenting your targeted audience is non-negotiable if you want your upselling emails to be effective.
To do this effectively, you must first understand your target audience. This includes your target audience's interests, demographics, purchase history, decision-making pattern, etc. Then, create smaller segments for your target audience based on the identified shared interests.
After doing this, you can compose your different emails to address each client segment. As a result, you're more likely to get a higher open rate, click-through rate, and, subsequently, more conversions on your emails.
You can also utilize email marketing automation tools to segment your email list and send the upsell emails. The tools are widely used by B2B and B2C marketers.
They will also come in handy if you're just starting your business. They make things easier for you, especially as you have to worry about other things like getting a business license, acquiring the necessary resources, etc.
The tools will put your upselling campaigns right from email address collection to segmentation and sending out emails. That brings efficiency while allowing you to focus on the more critical operations in your business.
2. Make Your Emails Personalized
The irony of using upselling emails is that you shouldn't make it too obvious that you are selling. Instead, it would be best if you came from an advisory point of view. That will make your audience more receptive to your email.
One sure way to achieve this is the use of personalization in emails. This involves addressing your audience by their respective names in your email. However, it goes beyond that. It also includes empathizing with your client and addressing any unique issues they are facing based on the solutions you can provide.
For example, if you offer a SaaS subscription and you've noticed that a customer is frequently reaching their monthly usage limit, you can encourage them to purchase add-ons or upgrade to a plan that matches their needs — in this case, using a subscription management platform with seamless upselling capabilities can help with retaining customers.
In addition, word your emails in such a way that you are talking directly to your audience or having a one-on-one conversation. Make it feel less mechanical and more personal, and your target audience will be more interested in what you are upselling.
Here's an example of a personalized email:
In the image above, Elite wanted Sharon to upgrade her account to the latest version. They started by addressing the recipient by her first name. They also use a less formal tone. The email was also conversational, and Elite explained the benefits of upgrading to the new account in a relaxed manner.
Research shows that emails with personalized message bodies have a 32.7% better response rate than non-personalized emails.
With personalized emails, you must identify leads that need a particular product. One thing you don't want to be doing is sending your emails to people who don't need your product at that specific time. Doing this could annoy them and make them unsubscribe from your list.
3. Show Recent Purchase History
As mentioned earlier, upselling usually involves offering products related to the customer's purchase. This is why you must be aware of the purchase history of your target audience. It will help you decide what product or service to upsell to them.
Grammarly uses this strategy well, as shown in the sample email below. They provided a summary of what the user had accomplished with their current plan.
In the latter part of the email, they showed the user how they could have accomplished even more if they upgraded to a premium plan. After that, Grammarly advised the user to consider upgrading their plan by stating the benefits they would get if they did so.
Being familiar with their history makes it easier to personalize the upsell email. Pointing out the previous purchases also lets the recipient know the upsell email is uniquely made for them. That makes the upsell email more relevant and effective.
4. Provide A Simple Unsubscribe Option
You must understand that getting your target audience to purchase an additional product from you is not a do-or-die affair. You must not be too desperate in your approach. Therefore, you must give your target audience the freedom to walk away whenever they want.
This is one of the reasons why providing an unsubscribe option is essential. Having an unsubscribe button also helps you know those who are interested in your product and those who aren't.
When people have the opportunity to unsubscribe and then go ahead to do so, it helps you have a more valid email list. It also saves you time as you would no longer have to reach out to people who are not interested in making any more purchases, at least in the short term.
Lastly, many countries have put in place laws that ensure you must give people the option of opting out of your email list. Abiding by it puts you on the right side and helps you avoid potential sanctions and expensive fines.
5. Boost Social Media Sharing
Too many marketers miss the opportunity to include social media sharing in their emails. Some do not even see the benefits. That's a huge mistake. The beauty of social media sharing is that it helps increase your brand's awareness through the help of existing customers.
To get more people to share your content, you can introduce a rewards program, such as discounts on purchases, bonuses, free trials, discount coupons, and other freebies, for your loyal customers.
For example, in the order confirmation email below, Airbnb is trying to upsell additional experiences to their customers. But right before that, you can see they're also incentivizing the customer to share their experience with their friends.

Source: Really Good Emails
Encouraging social media sharing will help you spread the word about your brand faster. People who have not heard of you before or who do not know you sell various products or services become aware when they see your shared content on social media.
6. Request Feedback
Lastly, to help you improve the quality of your upsell emails and know what your target audience needs at a particular time, you need to request feedback from them at regular intervals.
Furthermore, feedback helps you understand when to send emails and what frequency is best. Remember, your upselling emails are primarily unsolicited. Therefore, you do not want to bombard your target audience with too many emails, no matter how value-packed they are.
Getting feedback on how frequently they wish to receive your emails is crucial. By doing this, you get higher open and click-through rates, leading to higher conversion and revenue.
Feedback also informs how to structure your emails, the best subject lines to use, how best to craft your message and what specific content to include in the body.
If you delivered a positive experience, you could request testimonials. Customer testimonials have proven to be a powerful marketing tool for attracting more leads.
In the picture below, Chewy uses this simple format to get feedback from their clients after they have just made a purchase. In the body of the email are links that their target audience can click to respond and leave their feedback. They also used the opportunity to inform the recipients of their latest promo by including "Free 1-2 days shipping on orders over $49" at the top of the email.
Furthermore, Chewy also included their contact information in case the recipients prefer to speak to them one-on-one. By getting feedback on customer experience, they can decide what to improve upon and how to engage customers next time.
You should also look out for the latest trends in email marketing to help you gain more insights and improve the quality of your upsell email campaign.
In Closing
You must identify the products or services you want to upsell before starting to create your upsell emails. Additionally, you must determine who to send your upsell emails to, when you should send them, and at what frequency.
If you want to win with upselling emails, you must be very strategic with how you go about it.
You should know that upselling emails come in different forms. You're not just limited to product recommendations alone. You can also upsell with product launch emails, rewards programs, a subscription notice, or when you have mouth-watering offers.
Finally, you can use email marketing automation tools to send your email to first-time and existing customers instead of manually doing it. It is more effective and ensures you keep the relationship with your target audience before and after they have purchased your product or service.