An Email Marketing Expert's View On The Emerging Trends for Effective Email Marketing
5 min read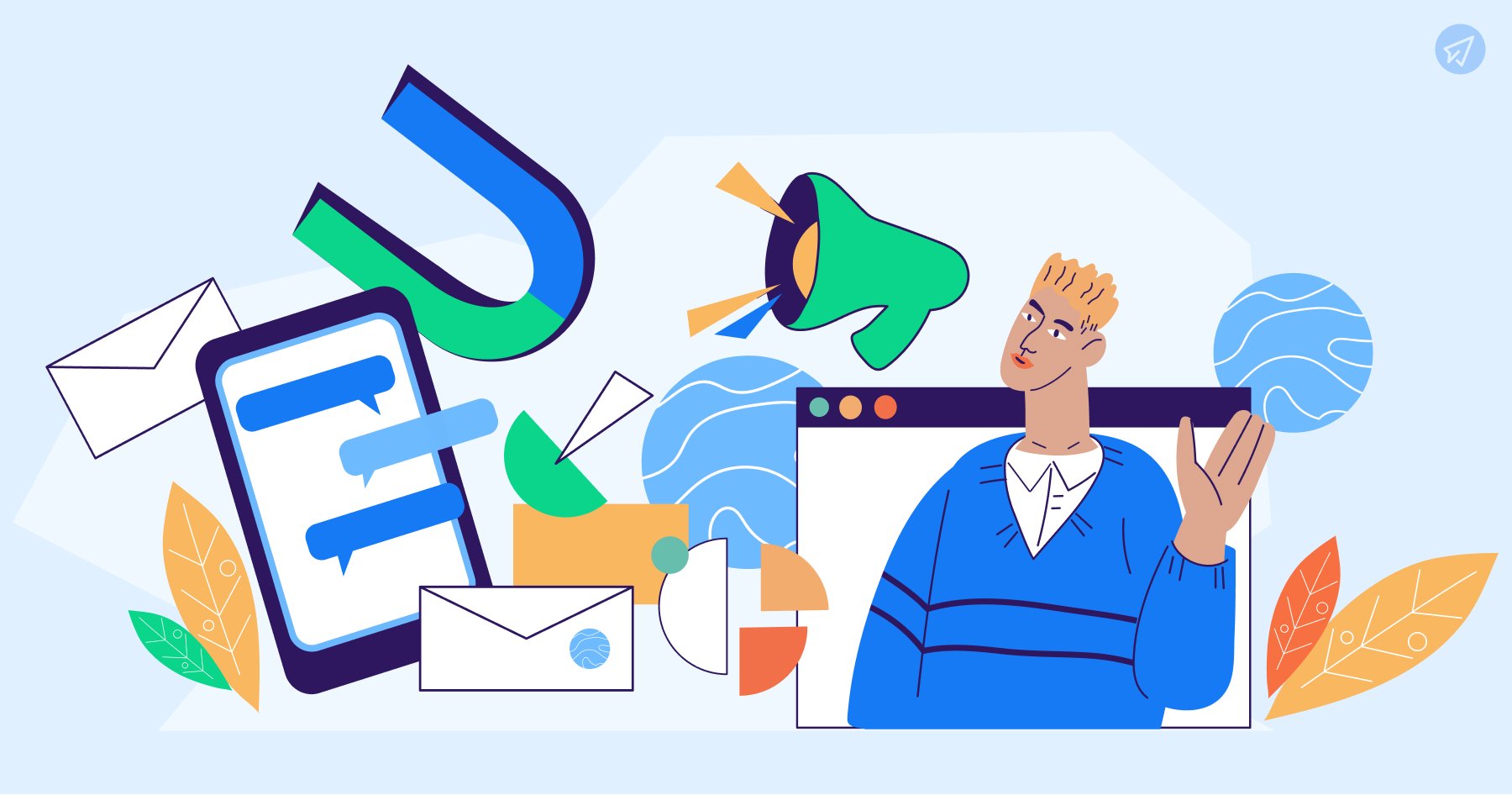 As brand consumers become more selective and wiser in decision-making, entrepreneurs also have to remain competitive by being innovative. If you run a business, you already understand how tough it can be to finalize a sale. While there are different strategies for achieving that goal, keeping your clients closer to your brand is a surefire way of making conversions.
Email marketing ranks as a top marketing strategy that not only keeps you in your clients' and prospects' minds but also generates authentic organic traffic. If you're not skilled in this field, working closely with an email marketing expert can help you implement the most effective strategies for successful email marketing.
The world is changing so fast. And with it comes new trends, particularly in email marketing that you should be aware of.
Why Is Email Marketing So Special To A Marketing Campaign?
Unlike other digital marketing campaigns, email marketing offers efficiency, scalability, and a cost-effective way of realizing returns on ad spend. Making a sale is all about creating an intimate connection with your clients, and email marketing makes it easier to achieve that. Only if you do it right.
It allows you to reach out to past clients who got lost somewhere along the way while keeping the current ones glued to your brand. By crafting your messages right, email marketing can be the best marketing channel you can ever use because it represents a genuine interest by the client.
Emerging And Future Trends Of Email Marketing
The future is digital, and there's a need for you to change with the marketing trends so you don't drag behind. The number of people using emails is steadily growing, and by 2025, there will be an estimated 4.6 billion active users, according to Statista.
That means a huge audience for you to market your brand, isn't it? Not really! Most people tend to regard marketing emails in the same way as spam. Therefore, if you want your emails not to be marked as spam, you have to work extra harder. You have to make the emails more personalized than ever.
Also, you need to make those email messages accessible across different devices because most users rely on mobile devices to stay in touch with their email inbox.
Here are the top 6 future trends according to email marketing experts, that you need to be aware of to make your campaigns a success:
1. Email Marketing Is Shifting To AI And Machine Learning
Like most other industries, artificial intelligence and machine learning are slowly taking over. In digital marketing, these two technologies will play a key role in making email marketing faster but also more personalized.
When talking about AI and machine learning in email marketing, the main agenda is the use of marketing automation software. These tools can craft more personal messages to select audiences according to the client data captured.
AI and machine learning will introduce new enhancements to email marketing, which will ensure campaigns don't breach privacy regulations like GDPR while email marketing. They'll also give SMEs a chance to create huge email marketing campaigns without requiring massive budgets. Tools such as Amazon Simple Email Service, SendX, Zoho Campaigns, and Sendinbule have already paved the way for this.
2. Data Privacy Is Becoming A Major Factor
Email marketing experts advise privacy in email marketing has become more of legality than a trend. Clients are wary of campaigns that breach their privacy hence very crucial for entrepreneurs to withhold it with the highest regard.
In your email marketing campaign, incorporate more data protection and data privacy to give your audiences the confidence they need to entrust their personal information to you. In 2018, we saw the General Data Protection Regulation (GDPR) being introduced, which changed the world of email marketing in a great way.
The GDPR outlined the regulations for building a mailing list and cold emailing. But still, with these rules in place, about 8 percent of consumers only fully trust and entrust their personal data privacy to brands.
You can ensure that your audiences are confident with your brand as far as privacy is concerned, by ensuring an unsubscribe option is always part of your emails. Give the clients the freedom to choose whether to receive your email notifications or not.
As soon as a subscriber leaves your mailing list, clean your list so they don't receive your notifications.
3. Users Will Rely More On Reviews
In e-commerce, most people still make buying decisions based on the feedback provided by past buyers. This trend has encroached into email marketing as well. More users will make their buying decisions based on recommendations from other people.
Ensure that your email messages always have user-generated contents to prove that your products and services are being bought by real people. And they also enjoy using them enough to let others know about it.
The easier way of getting this feedback is by creating an automatic email that is sent right after a purchase, requesting the client to give their feedback with photos. In turn, you can include the feedback and the images provided in your marketing emails.
4. Cross Platforms Email Optimization
This trend seems too obvious but not many entrepreneurs pay attention to it. It's crucial to have your email optimization done across different platforms. Today, most users rely on mobile devices for everything. You need to ensure they'll get the same desktop-like experience when viewing their emails.
SMEs can rely on email marketing software like MailChimp and Hubspot to create email messages that are responsive across all devices. you don't have to be techy, you can outsource this task to an email marketing expert that can craft attractive and responsive email templates for you.
5. Dynamic Email Design Trends Growing
One of the key ingredients to a successful email marketing campaign is keeping both the message and the design of your email captivating. More importantly, smashing designs make a great impact on your audience's inbox.
Some of the email marketing design trends to incorporate in your campaign include:
Using captivating colors
After crafting a witty message to your audience, the email template also needs to be more attractive. People are using futuristic colors alongside their email designs to attract the audience's attention. Let the colors do more talking while also tuning the reader's emotions.
Most entrepreneurs use colors that resonate with their brand theme. if your brand's primary colors aren't catchy, it's high time you did branding.
Everyone's going Dark Mode
The dark mode is now a thing, not on mobile phones and apps, but also in emails. It helps reduce eye-straining while reading. You shouldn't negotiate whether to use this amazing feature or not. Ensure your emails are coded to accommodate this.
Be bold, incorporate animation
Emails are built to hold bigger image files like HD GIFs. Use this opportunity to make your emails more enticing, but don't overdo it. You can include captivating scroll animations and captivating designs. Day by day the image animation industry is growing to skyrocket. The global animation market will reach over USD 587.1 billion by 2030, growing at a CAGR of 5.2% from 2023 to 2030 (Sources). As a result, emails are going to be more animated, so start working on this if you haven't thought about it.
Find experienced email marketing experts with a skill in animation to craft attractive email animations for your campaigns.
6. Storytelling As Part Of Email Marketing Campaigns
People have become more discerning than ever. Anything that doesn't catch attention is immediately abandoned. If your brand has a lovely story to tell, make it part of your email marketing campaign. Stories and captivating words help cement the relationship between a client and a brand, the more engaging it is, the more interested your audiences will be.
Newsletters are a great way to tell your brand story, social consciousness, culture, and plans to your audiences. That way, the clients will feel more part of your brand journey.
Final Thoughts
There are many more future trends of email marketing to catch up with. If you don't have an in-house team handling your marketing campaign, it can be challenging to get hold of every single trend and incorporate it into your campaigns.
Besides using email marketing software, it's advisable to entrust your campaigns to an email marketing expert. While the software will take care of email triggering, personalization, database management, and segmentation, an expert will analyze the key ingredients lacking in your campaign. They can help you realize returns on every ad spend by sealing lasting relationships with your clients.