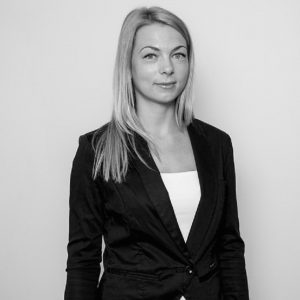 SMS and email marketing both enable businesses to engage their customers with content, offers, and better customer service interactions. They have different strengths and uses, however, and businesses can use each channel to support the other and provide a more engaging experience for their customers.
These are 5 of the key areas where SMS and email marketing can work together to take advantage of their unique benefits:
SMS and Email Marketing Newsletters
Newsletters sharing news and updates about your business and related topics are an effective way to keep customers engaged even when they are not buying or browsing. Providing valuable information, advice, and entertainment incentivize subscribers to follow what your business is up to.
SMS and email marketing can both deliver newsletters to your customers and leads. They are each suited to different types of content, however. Email is ideal for sending longer content such as blogs and videos. Texting gives you a more immediate way to get in touch with breaking news and alerts, quick tips, and flash sales. It can also support your longer email newsletters by reminding subscribers to check for your latest email, and the shorter content you create for SMS can be compiled for use as email content.
SMS and Email Marketing Surveys and Polls
Surveys and polls directly boost engagement by prompting subscribers to respond and interact with your messages. This enables customers to influence the direction of your content while gathering valuable feedback about your business. Besides making customers feel more involved with your business, this information will help you refine your engagement approach.
SMS is best used for short, simple surveys, such as asking multiple-choice questions or ratings out of 10 for a particular service or feature. Texting reaches customers anywhere and at any time, helping to increase response rates. Polls which only take a few seconds take advantage of this by making it easy to respond even when customers are busy.
On the other hand, when you want to collect more in-depth feedback through open-ended questions, email makes it easier for customer to provide a detailed response. Supporting these feedback requests with a text informing subscribers of an incoming email questionnaire can boost response rates and avoid your emails getting buried in their inbox.
Sending Alerts and Reminders with SMS and Email Marketing
Reminders and alerts make your business more convenient to use, and can help keep customers engaged.
You can use SMS and email Marketing to let subscribers know about upcoming events and changes to your services. As a result, more people will have a chance to book events or buy limited items, and you can proactively provide information and answer questions about service updates and other important news. This helps your audience feel more involved with and aware of changes than if they have to seek out clarifications themselves.
Furthermore, alerts can help out with the everyday aspects of using your business, such as confirming orders and deliveries or appointment reminders. Using SMS alerts to ensure customers don't miss a delivery or booking is a great way to support confirmation emails that provide the full details for a purchase.
Loyalty and Referral SMS and Email Marketing
Sometimes the best way to get more people engaging with your business is to show your appreciation for customers. Sharing discounts, early access to sales and other perks with subscribers encourage customers to spend with your business more often, and convince more people to subscribe to your email and SMS mailing lists.
These kinds of offers are much more engaging when they reflect the individual needs and interests of your customers. Segmenting your mailing lists according to purchasing and browsing history also makes it easier to cross-sell and upsell through your loyalty rewards by focusing offers on relevant product categories and brands.
Besides rewarding existing customers, you can also attract new buyers by sending out referral links and codes that subscribers can share with their friends. This introduces your business to new audiences with the added social proof of a personal recommendation.
Improving Customer Service Using SMS and Email Marketing
The quality and convenience of interacting with your customer service greatly impact whether customers want to engage with your business again.
86% of US consumers opt-in to receive SMS notifications because speed is the most crucial factor in customer service. Email and SMS don't just provide a way to get answers from your business faster; they also enable self-service through automated responses and chatbots. These can answer queries, provide additional resources and perform other basic customer service functions even when your team is offline, bridging the gap between live service and self-help. While email allows for detailed guidance with images and video, texting can link customers to relevant online content and alert them about your latest support email update.
When to Use SMS and Email Marketing?
In general, email is better suited to sending longer, more detailed messages. People usually check their emails when they have some time to read and reply. Although most of us check texts as soon as we get them, we don't always have time to read a long message or write an in-depth reply.
For simpler messages, however, SMS can get responses from large numbers of people within minutes, as text messages rarely go unread for long. Texting also lets you start direct conversations with customers and leads. This is great for back-and-forth discussions that could take days via email due to slower response times.
As it provides the ability to contact customers at any time, texting is more tightly regulated than email. Different regions have their own texting rules to abide by on when and how you can text subscribers; however, they are mostly variations on these 6 key rules:
· Only contact customers using channels they have opted into, and only send the types of content they agreed to.
· Always provide an easy way to opt-out via a keyword.
· Always identify your business when texting customers.
· Only text subscribers during normal business hours.
· While there are no hard rules on texting frequency, messaging too often can lead people to report your texts as spam, impacting deliverability of future texts.
· You are expected to take necessary cybersecurity measures to protect the customer data in your mailing lists. This includes cyber liability insurance to ensure your business can cover the costs of a data breach.
SMS and Email Marketing Work Together to Boost Customer Engagement
Email and SMS both offer direct, personalized messaging to customers. This enables a wide range of engagement strategies to keep subscribers following your latest news.
However, each channel has its own strengths. Does your message need to be simple with a quick response, or detailed with fewer time constraints? The best engagement strategies use both SMS and email marketing together to use each channel in the right situation.