14 Things The World's Most Successful Newsletters Can Teach Us About Driving Engagement
5 min read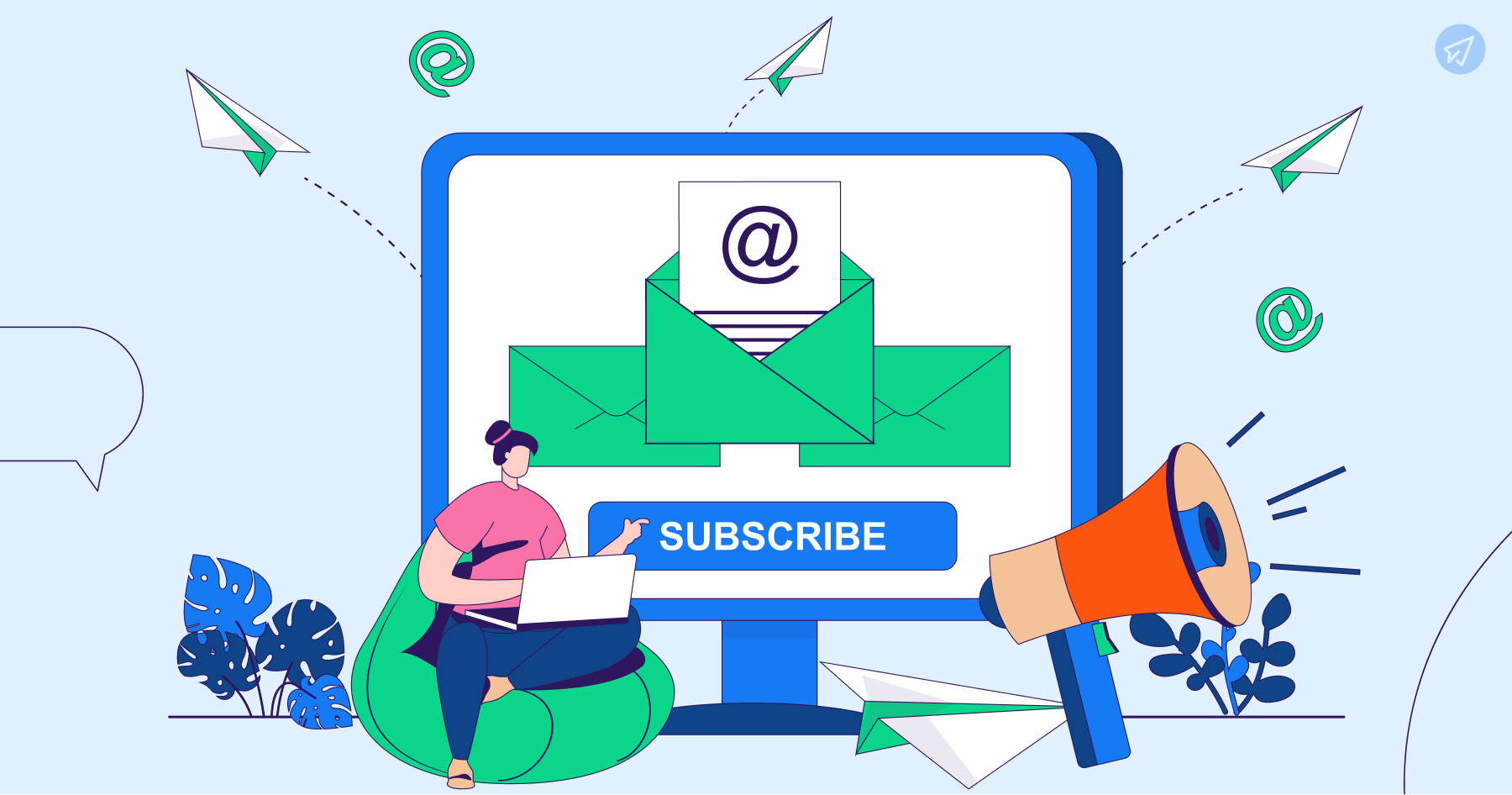 Newsletters have the potential to be a powerful marketing channel – so before you hit 'send', take a look at these winning tactics. From the Business of Fashion's daily briefings to a regular dose of inspiration delivered by Storythings, here's what you can learn from successful newsletter senders when it comes to driving engagement through emails.
Table of Contents
What Are Newsletters Used For?
Ecommerce emails do a great job of generating online store sales, but we're talking about newsletters – digital communications that do more than promote products. And while newsletters have been an important part of the digital marketing mix for years, today they are an increasingly popular tool for brands who are seeking to build a meaningful relationship with their customers. When done well, newsletters are a great way of sharing information and inspiration, giving businesses a human voice, and driving that all-important engagement.
Whatever your goal – whether you want to interact with your target audience, grow your subscriber base, position yourself as an industry expert or send people to your website – it's important to keep up to date with the latest email marketing tips and email design trends.
What Are The Essential Elements Of A Good Newsletter?
Before we explore a variety of engagement-driving tactics from some of the biggest newsletters in the world, there are a few fundamentals that every business owner or email marketer should follow. To stop people from hitting the 'unsubscribe' button, we suggest building your newsletters around these five essential elements:
First impressions count. Use a few carefully selected words to grab attention, create a sense of urgency, and clearly communicate why someone should open your email.
Great email design is key to keeping subscribers engaged. Whether you use an email template or design your newsletter from scratch, it should be eye-catching, easy to read, and optimized for mobile devices.
People's online time is precious, its an advantage to know how to overcome writer's block to be sure to inspire and inform with content that's relevant and well-written.
What should people do once they've read your newsletter? From visiting your events page to entering a competition, be sure to drive engagement by placing a CTA front and center.
Include links or icons to your social sites and encourage readers to share in order to boost subscriber numbers.
How Do Popular Newsletters Drive Engagement?
Once you've ticked off these essential elements, the opportunities to engage your readers are endless. Take a look at some of the tactics that are driving results and see what lessons you can learn from these brands, personal blogs, and publications that are nailing their newsletters.
Tactic #1: Delivering consistency
Followers know what to expect from the Business of Fashion's daily briefing. Arriving in people's inboxes every morning, it's one of the best daily newsletters around and has established a huge following thanks to its easy-to-digest summary of industry news and important updates. But this tactic is not just about being a useful resource – the newsletter's consistent look and feel breeds familiarity and trust, while the regular frequency helps it fit neatly into subscribers' morning routines.
Tactic #2: Establishing expertise
Talking of useful resources, a B2B newsletter can establish your brand as a thought leader or industry expert. Like Marketing Brew. Content-driven yet concise, the no-frills design and stripped-back visuals ensure nothing detracts from the company's information-packed offering. By providing value to its readers, open rates remain high and email forwards means the subscriber base is always growing. Meanwhile, the 'Want more brew?' section directs people to further newsletters, podcasts, and a YouTube channel, as well as a CTA to capture more sign-ups.
Tactic #3: Creating urgency
How about some FOMO for fostering engagement? Promising insider info, sneak peeks of new products, and personalized promotions, direct-to-consumer skincare brand Beauty Pie knows how to pique people's interest. From its urgent subject lines – 'Hurry! There Is A Bonus Inside' – to an announcement that a product is 'finally here' and CTAs that promise to put shoppers one step ahead of the curve, the newsletters are a masterclass in creating a must-have mentality.
Tactic #4: Community building
Serving up 'ideas, inspiration and prompts for creativity, work and staying human', The Art of Noticing from author Rob Walker is designed to kickstart conversations. Through regular segments that invite input – like Icebreakers – the newsletter encourages people to be active participants as opposed to passive readers. There's even a chance that their idea will be profiled in a future installment.
Tactic #5: Presenting an opportunity to interact
Driving real-life and virtual interactions, clothing company Anthropologie sends a dedicated event email to subscribers who are actively looking to learn new skills, attend a craft class or sign up for a workshop. Encouraging people to click on links to buy tickets, the newsletter is a great way for the retailer to assess what interests its audience.
Tactic #6: Giving an education
From raising awareness of its products to providing aftercare advice, home-delivery houseplant business Patch sends newsletters that are designed to reassure readers and boost customers' knowledge and confidence. Containing expert Q&As and practical tips – as well as links to helpful videos on the website – the newsletter is a one-stop resource that saves people from having to search for solutions themselves.
Tactic #7: Telling a story
Making its mission clear from the very beginning, Patagonia onboards new subscribers by inviting people to 'climb in'. Sending a welcome newsletter that introduces the brand, its values and some of its initiatives is a great way of building on the momentum of a new sign-up.
Tactic #8: Offering something aspirational
It takes a truly talented email marketer to turn something mundane – like real estate listings – into something marvelous, and the team at The Modern House has achieved just that. By adding a lifestyle angle to their marketing messages and creating content that could appear in the pages of a luxury magazine, people open this newsletter for its gorgeous visuals and interior decor inspiration.
Tactic #9: Curating content
Following the 'I saw this and thought of you' school of thought, curated newsletters feature third-party content that's aligned to the readers' interests – making it a great way for brands to demonstrate they understand their audience while serving up quality content they haven't had to create themselves. In the case of Storythings – a strategy and content company based in Brighton, UK – '10 stories we've enjoyed this week' is a collection of interesting links to articles, infographics, audio files, and videos that have creativity at their core. One-liners introduce each element, while longer-length descriptions are intended to help the reader decide if they want to click through.
Tactic #10: Teasing the audience
One of the world's most subscribed newsletters – BuzzFeed – is built around driving subscribers back to the site where they can consume content and share it with their friends. How do they do this? Through attention-grabbing teaser copy that leaves readers hungry for more.
Tactic #11: Sending niche communications
No one wants to read an email that doesn't speak to them. And rather than try and talk to everyone with one newsletter – and run the risk of alienating some audience segments – Stylist magazine sends niche newsletters focused on specific interests. A dedicated sign-up page runs readers through the seven options available, allowing them to pick and choose what they receive – such as fitness or fashion.
Tactic #12: Sticking to a theme
Readers won't scroll if they have to spend time working out what an email is about. By organizing regular newsletter features – such as an interview, case study, writing prompt, and reading recommendations – around a theme, the newsletters from creative agency Sonder & Tell are laser-focused.
Tactic #13: Understanding the audience
Open rates, click-throughs, and forwards will help you understand how your audience operates, but don't treat them as data. Show you get what makes them tick by sending newsletters that reflect their interests. As a design magazine for creatives, illustrators, and designers, It's Nice That pairs thought-provoking article round-ups with beautiful imagery.
Tactic #14: Being personal
Giving her electronic mail an analog edge, newsletters 'from the desk of Otegha Uwagba' feature a personal essay that's signed like a letter. By adding a handwritten element, sharing intimate observations, and addressing the reader directly, her newsletters are all about authenticity.
Conclusion
If you want to learn how to make the best newsletter, take a look at some of the emails that land in your inbox. While you will ultimately find your own communication style, there are plenty of engagement-driving tactics that can be learned from newsletter trailblazers around the world.
Access all the digital creative assets you need with a single subscription to Envato Elements, where you'll find everything you need to start creating newsletters that get noticed – thanks to a library of fully-customizable, drag-and-drop email templates.