Email Segmentation: Definition, Benefits, and Best Practices to Increase ROI
12 min read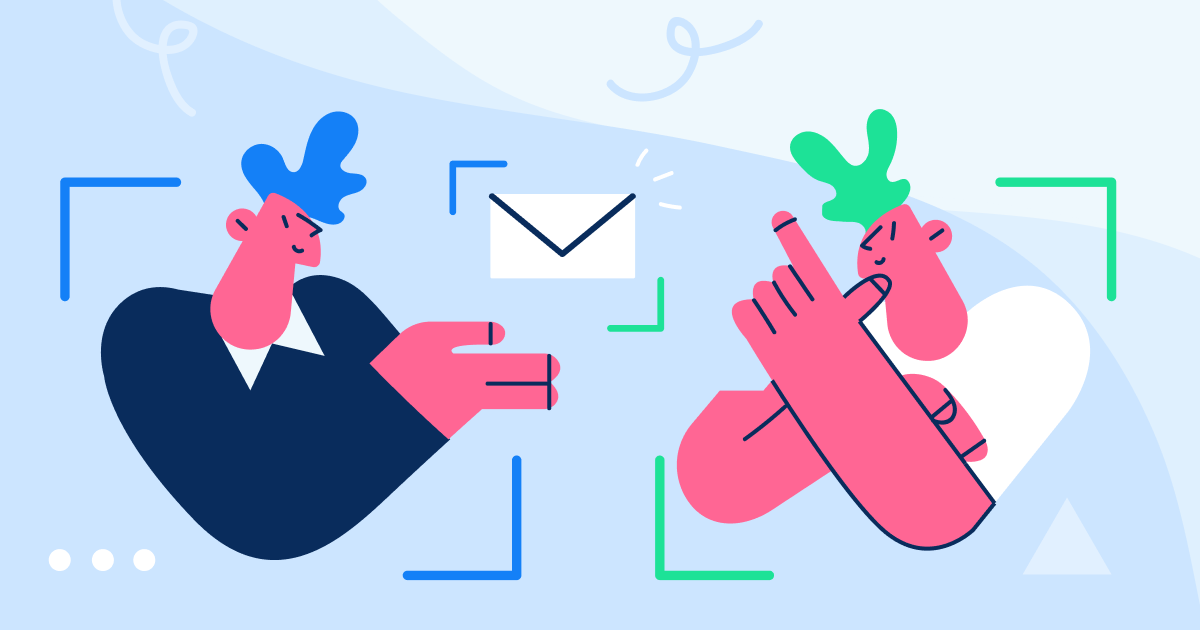 In this in-depth email list segmentation guide, you are going to learn all you need to know about email segmentation. I will talk about the email segmentation basics and the importance of segmenting your email list. I will also talk about the email list segmentation best practices.
Segmented and targeted emails can increase revenue by 58%. Besides, 74% of marketers say personalized emails trigger more customer engagement.
Many academic writers online are using email list segmentation to know what students of what level of education to target.
So if you are looking for ideas on how to segment emails the right way, this article is for you.
It's not a secret anymore. Email marketing is getting tricky like never before. A study suggests that emails with personalized subject lines get 26% more opens.
In the past, marketers would send batches of emails to subscribers and get great results. These days, the focus is on quality. So, no matter how many emails you send or subscribers you have, you won't get great results if you don't segment your emails.
Studies have shown that personalized emails have great conversion rates. Email segmentation and personalization have replaced the batch and blast technique that used to work a few years ago.
Usually, readers have to read your emails for them to take action. That means if subscribers aren't reading your emails then it hard to achieve your email marketing goals.
And to get them to read, you must make sure you are sending emails to the right subscriber at the right time. That's where email list segmentation and personalization comes in.
And that's exactly what I'm about to talk about.
Let's get right inside.
Email Segmentation Basics
Before I get deep into the topic, let's learn some basic things about email list segmentation.
What is email segmentation?
Email list segmentation is the process of splitting your email subscribers into smaller groups based on their age group, location, status, job title, etc so that you can personalize your emails to individual subscribers. Email list segmentation increases engagement since the content is relevant to a specific group of recipients or subscribers.
"Email segmentation is a powerful email marketing technique to connect and engage with your target audience effectively", says Lincoln Bernard, an online marketing expert who does dissertation help and proofreading services for business and technology papers.
Why is email segmentation important?
Your email list is just like a zoo. There are different kinds of animals in a zoo. Equally, in your subscriber list, there are all types of people with different needs and wants.
Email list segmentation enables you to send emails to targeted subscribers in your email list.
These days mass emails don't work anymore. Targeted emails have higher open up to 20 to 40% and click-through rates.
A study by Lyris suggests that 39% of brands that segmented their email list attracted more opens with 28% of them getting lower unsubscription rates, and 24% generated more sales.
When is the best time to start email segmentation?
A few years back, segmentation was seen as a complex technique that only expert email marketers could take advantage of.
Thanks to the tons of information on the internet and available tools that let anyone personalize emails to specific recipients.
When people sign up for your email list, they have individual reasons. To learn more about what you do, to get freebies, to stay updated with the latest and relevant happenings, etc.
It's not easy to understand why one subscribed to your email list unless you segment your emails based on where one signs up from or their behavior.
You need to get as much information as possible for each subscriber as possible so that you can send targeted messages. In the process, you will understand your email subscribers' likes and dislikes.
But first, you need to define your segmentation goals.
Start by answering the following questions:
Who are your target customers?
What are they looking for?
How many of them are frequent or first-time buyers?
Benefits of Email List Segmentation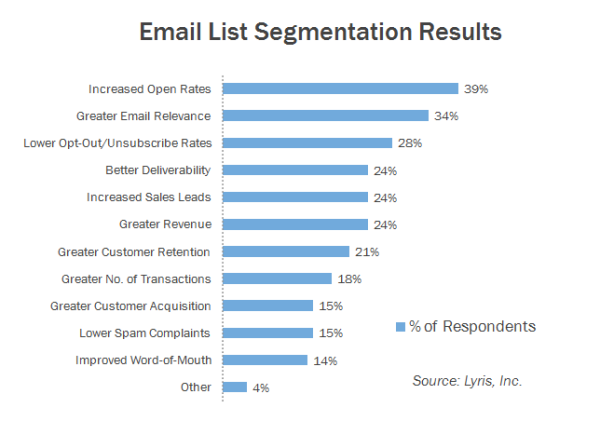 Email marketing segmentation is a powerful strategy when it comes to online marketing. It helps your targeted customers to know who you are, what you do, and many other things about your brand.
While large brands are hiring expert marketing to spread the word and drive more traffic to their websites, email marketing segmentation helps you to achieve exactly that but without spending millions of money.
It's one of the fast, easy, and almost free online marketing strategies for promoting your brand to targeted customers.
Here is the challenge: As mentioned above, your subscribers have different needs and wants. That means that not all want the same content or offers. So, you can send the same message to your thousands of subscribers. This is the reason why marketers have realized the importance of email list segmentation.
So what are the benefits of segmenting your email lists?
1) Let you connect with your target audience effectively
Marketers these days have realized the importance of personalizing emails to targeted people to better connect with them.
The goal of email list segmentation is to increase engagement and drive conversions. And sending targeted messages to the targeted audience helps marketers to understand their interests so you can serve them with relevant content.
Ideally, your target customers don't want to read generalized content but look for a tailored content that meets their needs, addresses their problems and helps them to find a solution to their problems.
2) Monitor subscribers who open and those who don't open your emails
It's not easy to know whether people are consuming your content if you don't monitor them. And sending messages that don't trigger engagement is a waste of time and money.
So, email list segmentation helps to identify those who are opening and reading your emails and those who aren't. This way, you can know how to convince them to open your emails, for instance by offering them freebies or sending them free offers.
Many email service providers like SendX helps you achieve this. You can monitor subscribers who are opting out of your email list, those who are opening or clicking links you send, etc.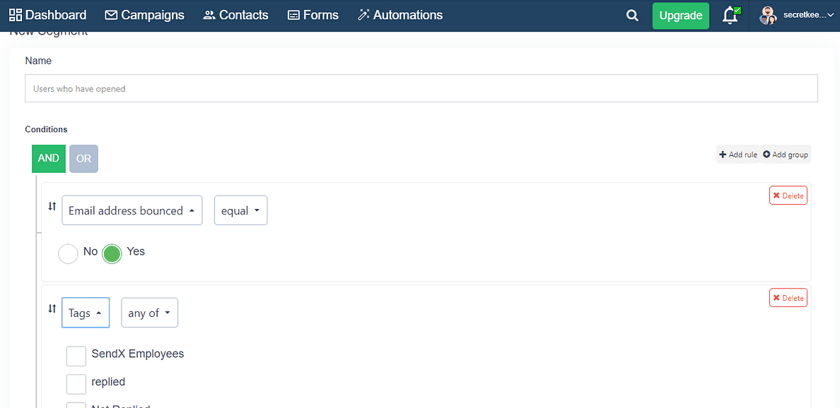 In short, email segmentation lets you identify what's working and what's not and how you can improve to get great results.
3) Lets you create targeted promotions and campaigns
As stated earlier, segmenting your email list enables you to define each group's needs and wants. This way, you can create targeted campaigns to relevant groups.
It also lets you identify your loyal subscribers so you can send them special offers and this could make them stick with you for long.
4) Increase open rates and click-through
Usually, the subject lines of your message can tell the recipients whether the message inside is for them or not. Segmenting email lists enables you to send relevant messages to relevant subscribers and this improves open and click-through rates.
5) Reduces bounce rates and unsubscribe rates
Email segmentation enables you to identify subscribers who are opening your emails and those that aren't. Subscribers who aren't opening your emails are inactive and can increase bounce rates.
According to assignment helper, a company that offers assignment help to students, subscribers are more likely to stay put if you send them relevant content that resonates with them.
In summary, email segmentation improves engagement rates, increases open and click-through rates, reduce bounce rates, and increase the success of email marketing campaigns.
So how do you segment your email lists to achieve all these great results?
Email List Segmentation Best Practices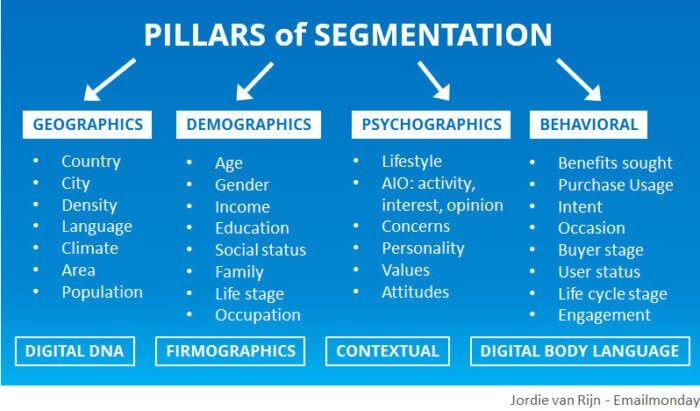 Here are effective ways on how to segment your email list to increase ROI.
1) By Demographics
If you are just getting started with email marketing, keep your segmentation strategy simple.
When your readers subscribe to your email list, collect their important information like location, age, job title, gender, job, and industry, etc.
Don't underrate this type of information because knowing where your subscribers opt-in to your email list could make a huge difference in the way you create your marketing campaigns.
So, start by segmenting your email list by demographics based on the following information:
Location
Chances are that your target audience lives in different locations around the world. It's worth gathering all this information. Equipped with this information could help you tailor your messages based on where your audience comes from hence making your content more relevant to them.
Time
Given that your email list comprises different people from different geographical locations it means they will open and engage with your emails at different times. And because you want to get more clicks and opens, then you want to send a message to your target audience at the right time. Sending messages to your target audience then they are offline is a waste of time. By the time these people are online, their inboxes will have too many emails and chances are that yours will be buried in the hip of emails. So, track the time when subscribers are active and send them emails at that time.
Use tools to make work easier by scheduling emails so they can land to your audiences' inbox at the time when they are reading emails or they are active online.
Age and Gender
It would be difficult to know the gender and age of your target audience and that's why you will need to conduct surveys with fields that require one to fill in their gender and age.
Once you have this information, you can then segment your email list based on the age and gender of your audience. This may help you to know what products to promote to what age of people of what gender.
Profession and industry
Different people in different professions will use products differently. You cannot expect to get clicks on your email targeting armatures with a subject line that attracts advanced users of a product.
Besides, you cannot promote accounting products to a person who deals with automotive parts. So you need to identify and differentiate these people so that you can target them individually with your messages.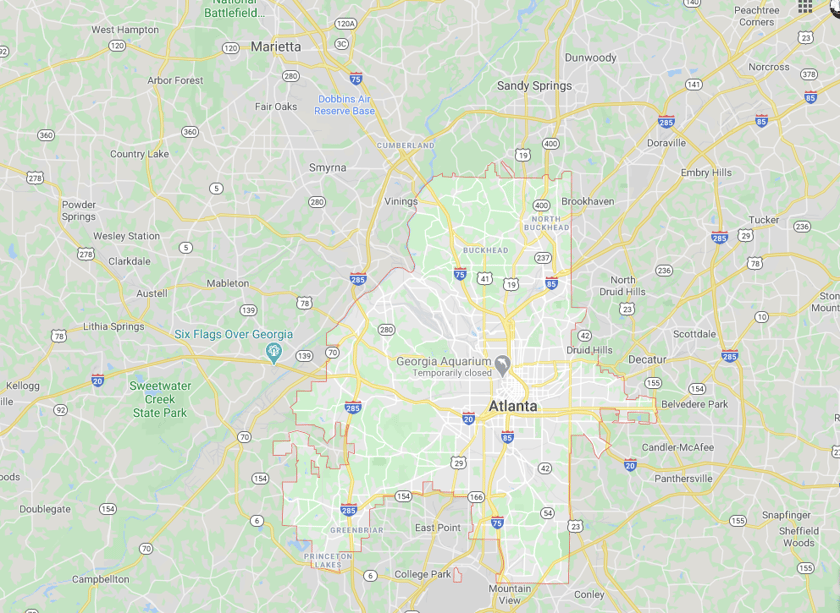 It's also worth knowing the location of your subscribers. Equipped with this information, you could create localized subject lines that you are sure will attract clicks and open rates.
You can also target your audience based on weather patterns. For instance, if your brand is promoting rain jackets, knowing when it's raining for your subscribers could help you reach out to them at the right time when they need rain jackets.
3) Based on Website Behavior
It's good to understand customer's behavior on your website. Equipped with this information could help you segment your email list in a way that's helpful to you and your subscribers.
Usually, when a person lands on your website, they are probably going to visit certain pages of interest. You can use tools such as BeamPulse to monitor customer behavior on your website such as the menus they visited, icons they clicked, etc.
4) By Purchase History
When you buy something or just search products on Amazon, chances are that the next day or another day, Amazon will display products you may be interested in buying with "you may also like this".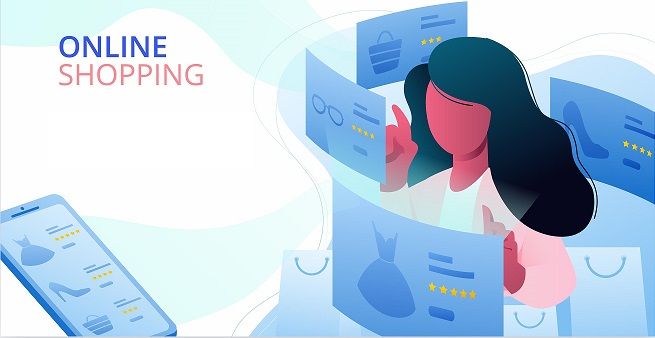 This strategy has helped the giant e-commerce platform to generate higher ROI and it can help you as well.
You can also use customers' purchase history to target them with messages promoting products that cater to their interests. This will help to drive more sales and create a long term relationship with your target customers.
5) Based on Survey Results
Here is the thing: No one wants to disclose all the information relating to them. That implies that if you opt-in form has too many fields to fill, people will bounce away.
Sadly, you want them to sign up so you can gather important information about them.
So, how do you collect the information you need for effective email list segmentation so that you can target them based on their interests, needs, emotions, etc?
It's simple, conduct an email marketing campaign with a questionnaire so your target customers can answer questions and provide the information you are looking for.
Keep your questions as interesting and thoughtful as possible so that the respondents can't hesitate to provide answers.
You may want to entice them with an incentive to encourage them to provide more meaningful information. After all, you can't get when you are not giving out. It's sort of a win-win scenario.
For instance, you could let your audience know that if they answered all questions, you would use the information to send them a targeted offer.
You could also use another enticing name instead of calling it a survey. You also need to make your audience know beforehand that the survey won't take much of their time to fill and submit.
This will help you get tons of information so you can segment your email lists based on the results you get from the surveys.
6) Based on Email Activity
Monitoring who is opening your emails and who isn't could help you segment your email list distribution based on what content your audience is reading the most, who is clicking, who isn't, etc.
You could then separate subscribers who are actively opening your emails from those who aren't so that you can find ways to re-engage those who aren't.
Another way to segment your email list based on email activity is to monitor which device and browsers your audience is opening your emails on.
7) By Cart Abandonment
This is one of the powerful e-commerce email segmentation strategies. The cart abandonment rate is currently at around 67%. This makes more important than ever for businesses to segment email by car abandonment.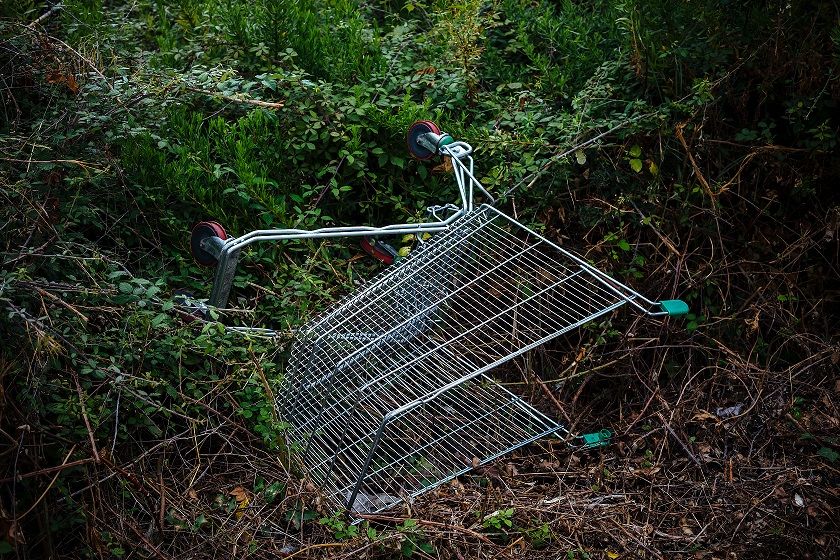 Abandonment cart email doesn't have to be complicated. You just need to include the most crucial elements which specifically include the item abandoned and a soft CTA that convinces a customer to carry on with the checkout process.
This way, customers are convinced that the email is specifically sent to them.
In fact, some companies such as Casper and many others will ask you to chat with them immediately as you abandon a cart, so they can address any issue you could have faced during the checkout process.
This is a nice approach given that you will be in a better position to understand why customers are abandoning their carts so you can craft targeted emails.
8) Based on the Type of Customer
In your email list, there are new customers, loyal ones, those who subscribed to test your products, those who don't convert, and those that don't spend too much money on your products.
To make it clear: This email list segmentation strategy is for established or brands that are already getting sales but you may read and apply the tips I share when you reach this stage.
So here is how to segment your emails based on the type of customers or users.
First-time or new customer
When segmenting your email list based on first-time or new customers, you need to focus on building a lasting relationship. Make a mistake and you won't see that customer again.
So, start by welcoming your first-time customer.
Loyal customers or users
These are customers who come what may; they will still use your products or services. You need to identify them as well. They might be subscribers who are clicking and opening your emails every time you send messages to them. Keep them engaged by sending special offers, discounts, and send surveys to know them more so you can improve your strategy.
Users who subscribed to try your trial version
This applies to brands that offer trial versions of their products. You need to find ways to convert these users or customers into buyers. You need to convince them to upgrade to your paid version of the products they are trying after the trial period has elapsed.
Here, you need to focus on educating them about the benefits they can get when the upgrade to the paid version, how to use the paid version, explain to them the features and how your product can help them achieve what they are looking for, etc.
Those who don't convert
This is where email segmentation gets complicated. Non-converters are the most difficult to convince. But you can send them surveys regularly until you identify their problems and learn more about them and then convince them to convert.
9) Based on the Purchase Amount
This is an incredible email list segmentation strategy if you are selling items of different prices.
If a customer once purchased some items in your store in the past, you can use their purchase history to determine how likely they are going to spend the next time they come to your store.
This helps you to send targeted emails with products priced for different people with their likely purchase spend.
A good example of a brand that used this segmentation strategy is Intermix. The women's clothing brand segmented their customers into three distinctive groups (VIPs-those that can spend more money on items, Sales shoppers- those who buy when offered discounts and Brand shoppers- those who are eager to buy but still doubt the price).
As a resulted of this customer segmentation, Intermix generated a 15% increase in annual profits.
10) By CTA
You can segment your list based on the kind of CTAs they engage with or whether they engage or not. These CTAs can be on your website or in your email.
Let's take an example. If your website has multiple products or leads magnets, then you can tag & segment people based on what they download.
Amy Porterfield's website has three products and based on which CTA you click, you get a customized pop-up and emails relevant to that product.
Let's take an example of how you can use CTAs in your emails to segment and retarget your audience.
If you send an email for a free masterclass and some people click on the link but don't end up signing up, you can create a separate segment for them the next day and send an email nudging them a bit more to sign up since they have shown slight interest in it by clicking the CTA in the previous email.
In the same email, if you have multiple CTAs and each one highlights a different interest, then that can be used to create segments and run targeted campaigns.
How to segment a list in SendX
Segmentation is a powerful feature of email marketing and incredibly simple to create. Let's see how to create a simple segment based on the location of subscribers.
Login to your account. If you don't have a SendX account yet, there is a free trial for 14 days

here

. No credit card is required.
Go to the Contacts tab and click on Segments > New Segments.

Enter the name of your segment that's relevant to the segment property e.g. 'Rich Cities Segment'
Based on the segmentation condition, choose AND or OR to combine different conditions. If you select AND, the contact will have to meet all the conditions you will specify under that particular segment. If you select OR, the contact will have to meet at least one of the conditions to be included in that particular segment.
Choose your segmenting criteria from the drop and enter the valid values. For example, Location equals -- New York, Sydney, Singapore, etc. Your contacts will be matched against these values. Anyone with location matching these will be added to your segment.
Click on Submit Segment.
That's it. In 6 simple steps, you have created your segment of people based on their location.
What is Your Email List Segmentation Like?
Email marketing is evolving fast. The batch and blast technique used to work wonders for marketers in the past few years. These days, email segmentation and personalization are the strategies that can help you generate real results.
As you can see, email list segmentation isn't as hard as you would have been thinking. You will need an email service provider like SendX that will allow you to segment your email list.
The good thing is that when done properly, email segmentation can increase engagement and reduce the rate at which people unsubscribe to your email list.
Look into your email marketing strategies and see what you are not doing right then implement the strategies I have outlined to improve your results.
Happy email list segmentation!