7 Email Marketing Personalization Techniques for Every Marketer
6 min read
Your customers open their email. They see an inundation of email marketing and their fingers are flying, sending the emails straight to junk, left, right and center without even opening them. But hang on, they see something of relevance to them -- a discount for the PlayStation 4 they have been browsing for! And just like that, you have got your customers' attention by sending them highly targeted emails that they actually want to receive.
What is Email Personalization?

Email personalization in email marketing is a tactic in which email marketers use subscribers' data within their emails to make the content feel custom-made for the intended recipient, that is, your subscribers.
Personalized email marketing creates an abundance of benefits. It will benefit every single one of your email marketing metrics and will get you a sales return 6 times more than regular bulk email campaigns. In this highly competitive environment, personalizing your emails is a must.
Email Personalization Techniques
If you want to start personalizing your email marketing, here we have outlined 7 email personalization techniques using which your business can start doing it effectively.
Table of Contents
1. Segment your audience
Segmentation is, hands down, one of the biggest things to happen to email marketing since it was invented.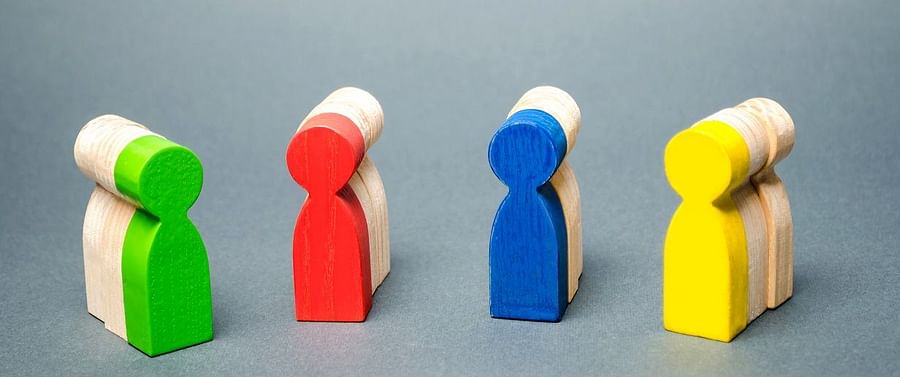 Breaking down your email lists allows you to produce relevant, targeted, and personalized emails.
Do this well and you will find that you are receiving:
Improving the above ultimately leads to higher conversions.
When you think of segmenting, you think of the basics of age, gender, geography and buyer persona. But there are actually a ton of ways you can segment your email list that are creative , innovative and most importantly, will increase your email marketing metrics. Delve deeper into your customers' buyer behaviour and segment based on buying frequency, purchase cycle, change in content engagement level and customers who refer to your business.
A study of Mailchimp's users showed that campaigns using segmented data received a 14.37% increase in open rates and a massive 67.48% increase in clicks.
Segmenting your customer base increases pretty much every single major email marketing metric you could possibly track such as opens, clicks, bounces and unsubscribe rates.
2. Personalize Your Sender Details
This is a great way of putting some personality behind your emails. When you personalize your emails, such as addressing the recipient by name, your emails sound less generic and boring, and are received by people more positively.
By making this simple change, you are giving your company a face and a personality that subscribers can relate to. With people's inboxes being inundated with marketing and newsletters from companies, emails that are from a real person -- not 'Marketing Team' -- are more likely to be trusted (and therefore opened) opposed to emails sent without a personalized sender.
HubSpot has found this technique to work very well. They found that their open and click-through rates increased when they included both the name of the sender as well as their company.
For example, instead of having your sender name as 'Marketing Team' and sending it from the 'marketing@company.com' email, address it from 'Joe Bloggs' and send it from 'joeb@company.com'.
3. Product Recommendations
Though this might sound like a very simple form of email personalization, when done right, it is highly effective. However, when done wrong, your email marketing can go pear-shaped. If your ads are constantly popping up, customers may feel irritated and stalked. The best way to combat this is by sending highly targeted emails to engage and convert through targeting ads based on their buyer behaviour and preferences shown.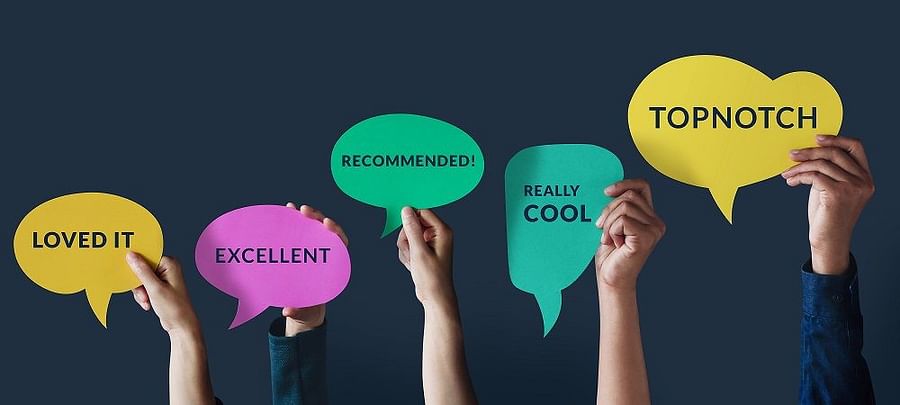 By using your audience's visitor data and buying behavior to recommend products, you are more likely to drive customers to make a purchase.
Amazon has been at the forefront of product recommendations since 2000. At one point, it was reported that up to one-third of Amazon's turnover was generated through email personalization techniques.
You don't have to be Amazon to make product recommendations work though. Figures from Intelliverse show that 56% of shoppers are more likely to revisit websites that provide them with personalized product recommendations.
4. Special Offers
A well-targeted, personalized special offer can improve click-through rates by 14%. Using segmented data, marketers can produce a series of offers aimed at particular customer profiles.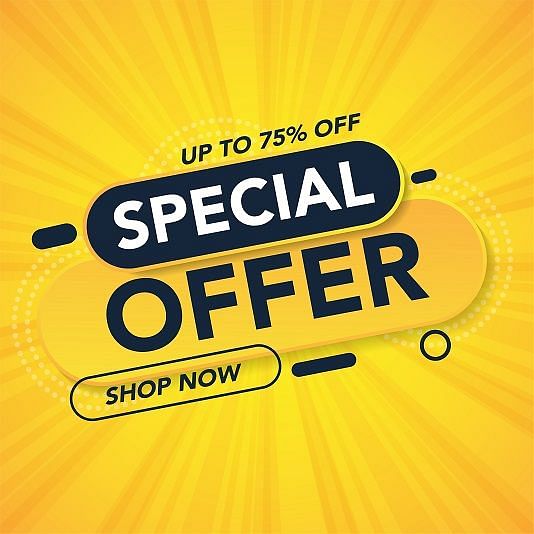 For example, you can send an offer on children's clothes to those subscribers who have previously bought children's clothes or toys in the last 6 months. Or you could target a men's clothing discount to only the men on your list.
Special offers can be used for any purpose such as to re-engage with inactive users or can be sent to people who have abandoned their cart halfway through the buying process. Whatever be the reason, it is effective. And as you are probably well aware, making efforts to retain your current customers is far more economical than trying to attract new ones, which on an average costs 5 times as much.
You can be as creative as you want with your data. Continuous testing will soon identify where you can improve and which sections of your list respond the best.
5. Behavioral Triggering
The more sophisticated email marketers are using behavioral triggering to great effect. Though it may sound complicated, it boils down to automated email reactions based on how people are interacting with your products.
Behavioral triggering goes beyond the welcome emails and allows you to re-engage with customers and upsell products.
Why not try out a form builder that integrates with messaging apps to allow automated responses? For example, when visitors make a purchase on your site, a trigger automatically sends them an order confirmation and receipt.
MarketingSherpa found that 39% of email marketers found that this was their most effective strategy.
6. Milestone Emails
Cutting through the email clutter is hard. A well-timed email can spark engagement. Milestone emails can be triggered for certain events such as a subscriber's birthday or subscription anniversary.
It is very important to nurture relationships with your customers as they move through the stages of being newly subscribed, to a seasoned and loyal customer of yours. So naturally, each stage of the customer lifecycle calls for your business to behave accordingly, such as a welcome email for people who have just subscribed. If you run a VIP program, an alert can be triggered once a subscriber reaches a new level or a number of points.
Milestone emails also assist in maintaining a lasting relationship with your subscribers and making them feel like they are valued customers. And we all know, a customer who feels valued is a loyal one. Personalized milestone emails boost customer retention, response and conversion rates and is a great way to engage customers.
7. Re-engagement Emails
No matter how much work you put into building an awesome list, the fact is that some of your audience will inevitably stop engaging with your campaigns.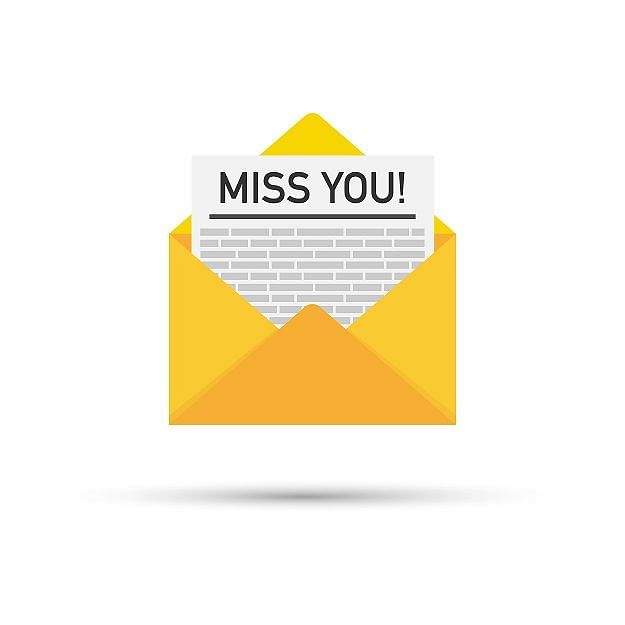 This can damage your stats as well as your sender reputation. Re-engagement emails are an excellent way to get your subscribers back onside or off your list (though the first one is preferable).
Re-engagement emails are targeted at inactive subscribers. They might ask if the subscriber still wants to receive emails from you or may offer them some sort of incentive to visit your site again.
Inevitably, some will choose to unsubscribe, which is not ideal, but is a natural part of the lifecycle of an email list. Continued low levels of engagement will start affecting your standing with ISPs and your emails are likely to be blocked or end up in the dreaded spam folder.
Wrapping it up
We doubt that you will need any more convincing that personalizing your email marketing is essential in improving the success of your email campaign, so the last thing left to do is to go and do it.
And in order to execute your email marketing personalization strategies, you will need an effective email marketing software like SendX. It is intuitive and affordable, and comes with a 14-day free trial (No credit card required).
Remember, it can take some trial and error finding out what works for your business needs and what your customers respond to, but once you have implemented email marketing personalization, you will reap the benefits.
FAQs
1) What is email personalization in email marketing?
Email personalization in email marketing is a tactic in which email marketers use subscribers' data within their emails to make the content feel custom-made for the intended recipient.
2) What are the email various personalization techniques in email marketing?
The various email personalization techniques in email marketing are as given below:
Segment your audience
Personalize Your Sender Details
Product Recommendations
Special Offers
Behavioral Triggering
Milestone Emails
Re-engagement Emails
3) What is the relevance of segmentation to personalization in email marketing?
Segmenting your email lists helps you produce relevant, targeted, and personalized emails. It also helps in achieving increased open rates, increased clicks, decrease in unsubscribers, and ultimately leads to higher conversions.
4) How can I personalize my email marketing, beyond just the customer name?
Some email marketing personalization tips to personalize your emails beyond just the customer name are:
Ask the right questions while getting the subscription
Use the location and time of the subscribers
Setup real-time reactions to the way customers are using your product (automated behavior-triggered emails)
5) What is behavioral triggering in email marketing?
Behavioral triggering in email marketing is the practice of sending emails as real-time reactions to the way your customers are using your product. Abandoned cart email is a good example.