Can AI Write Emails?
5 min read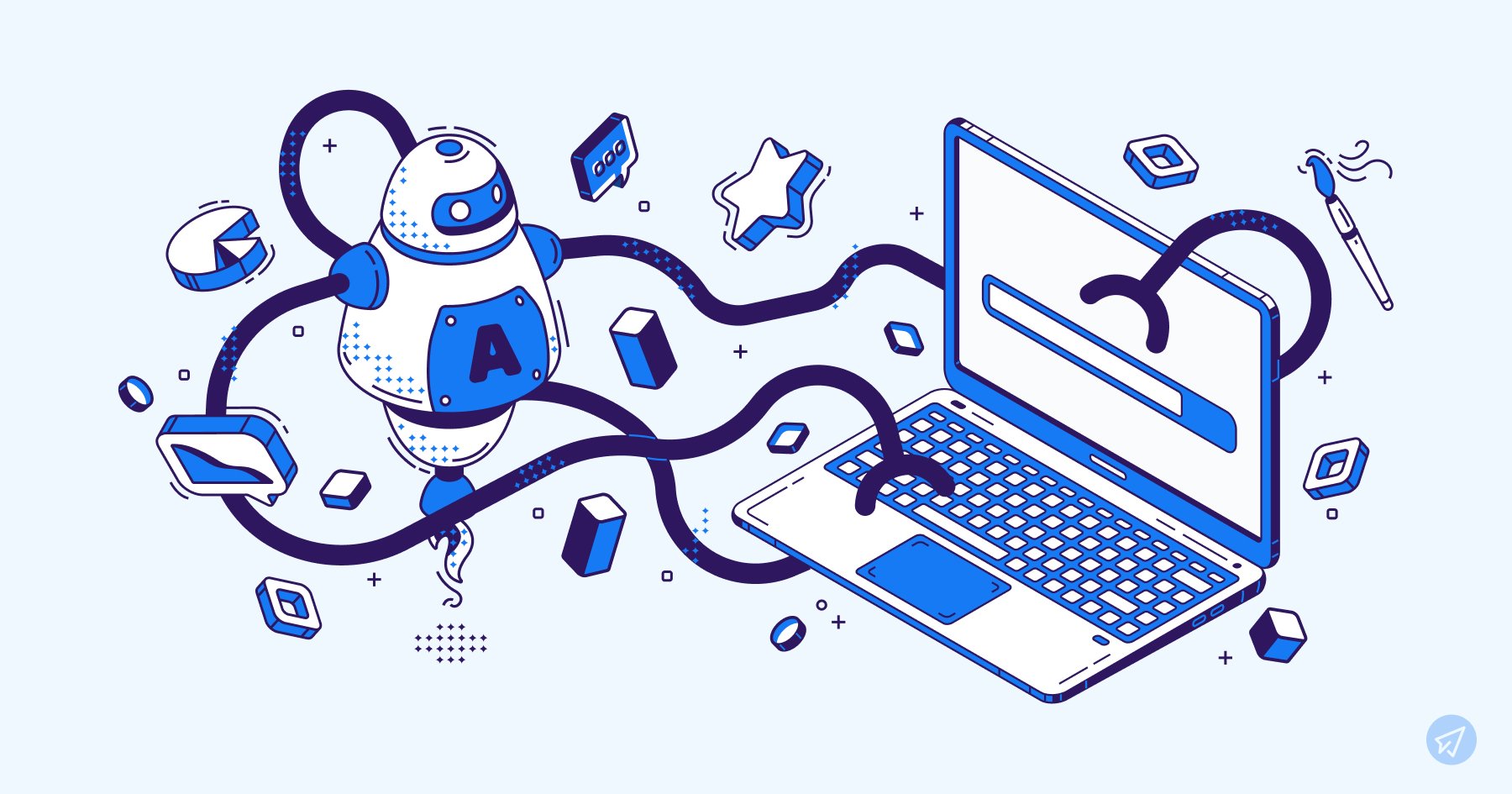 Email is one of the most commonly used forms of communication in the modern world. It is one of the best ways to communicate with our friends, family, and colleagues.
But there are times when you can get stuck in reply-all hell or juggle inboxes that overflow with unread messages. And, during that time, the voices in the head go like, "Damn! Wish there could be a tool that can write emails magically," right?
Well, your wish just came true!
Yes, you no longer need to invest time in writing long emails. Wondering who else would do?
AI writing tools!
Artificial intelligence is not a stranger to the email marketing universe. The rise of AI is helping writers streamline their content creation process. From creative cold emails to complex sales pitches, AI writing tools are designed to help you write all types of emails, from cold emails writing complex emails like sales pitches.
The AI writing tools can help you to nail the subject line, add an actionable CTA, and craft a compelling email copy that can boost conversions and drive more traffic. In short, AI can help you to come up with professional-sounding emails and speed up the entire process.
So, if you currently find yourself spending too much time writing email copy, it's time to give a try to the AI writing tools and see how they can streamline your workflow.
Pros of Writing Email Copy With an AI Writing Tool
Helps come up with amazing ideas
If you're looking for amazing email copy ideas, AI tools like ChatGPT can be a lifesaver. With the help of AI, you can get help with research, brainstorming, and even writing the email copy itself. Plus, with the help of AI, you can get your email copy written faster and with fewer errors.
Additionally, you can use the paraphrasing tool if you've already written a draft and you're aiming for a fresh twist. These tools can give your content a new perspective without losing its essence.
Along with using AI writing tools, it is beneficial to use an AI website generator to design a website from scratch to become more productive. This tool helps you pick out already existing layouts and certain themes that you want to see on your website with ease.
These tools use natural language processing and machine learning and can generate email copy in seconds based on your inputs. As a result, businesses can create email campaigns that are more likely to succeed, and they can do it without spending hours brainstorming ideas. Amazing, isn't it?
So, if you're struggling to come up with email copy ideas that are both engaging and relevant to your audience, consider using an AI writing tool. With a little bit of tweaking, you can create an email copy that is both informative and interesting, and that will help you boost your open and click-through rates.
Helps save time
Email copywriting is the most important aspect of the marketing universe. Every business needs it, but sometimes it can be time-consuming and frustrating.
So, if you are someone who spends a good chunk of your day dealing with email writing and wish to save time, it's time to switch to the AI tools like ChatGPT. If you are wondering how to use ChatGPT, you just need to enter the email prompt and It can help you craft compelling copy in seconds.
These tools can help you with everything from coming up with catchy subject lines to writing engaging content that will get your recipients to take action. And the best part is, they can do all of this in a fraction of the time it would take you to do it yourself.
In short, consider using an AI writing tool, as it can help you to save a lot of time.
Helps save cost
AI writing tools can help you save money by automating the process.
By automating email copywriting, companies can save on the cost of hiring freelance writers or copywriters. With the help of AI writing tools, you can quickly get help with grammar and spelling and even find the perfect words to use in your email.
This can save you both time and money, as you will not have to hire a professional to proofread your email or spend time editing it yourself. In addition, AI tools can help improve the quality of email copy by providing feedback and suggestions for improvement.
Shake hands with AI writing tools and say goodbye to the manual process.
Helps craft a better copy
Do you know the average open rate of emails is around 21.5%?
There are a number of benefits to using AI writing tools for email. Perhaps the most obvious is that it can help you to write more effective emails and increase the open and conversion rates.
Email is a critical part of many people's workflows, and crafting an effective email can be tricky. AI writing tools can help to take the guesswork out of email writing and can help you to craft emails that are more likely to achieve your desired outcome.
It can help you to choose the right words for your email based on your input. This can be invaluable in ensuring that your email gets the response you're hoping for. To be precise, using AI writing tools for email can help you to save time and craft better emails. If you're looking to improve your email writing, consider using an AI writing tool.
Helps eliminate writer's block
If you've ever been stuck trying to write an email and had no idea what to say, you know how frustrating writer's block can be. But what if there was a way to eliminate that feeling of being stuck and have your emails written for you?
Well, try AI writing tools.
These AI writing tools can help you compose emails in seconds and never have to worry about writer's block again. Whether you need help coming up with a subject line or you need someone to proofread your email before you send it, AI writing tools can help.
These tools can help to give email writers a structure to follow and can provide inspiration for what to write about. Additionally, AI writing tools can even generate emails automatically based on the information that the user provides.
So, if you are struggling with writer's block, try AI writing tools.
Cons of Writing Email Copy With an AI Writing Tool
Of course, AI writing tools can be a great addition to the email marketing universe. But there are various disadvantages as well. Let's check them out:
Your message could come across as robotic
One of the main disadvantages is that the emails produced by these tools are often not personalized enough and can come across as cold and robotic. This can make it difficult to build a rapport with potential customers and can ultimately lead to lower conversion rates.
In simple terms, when using AI writing tools, you run the risk of your message sounding impersonal. To eliminate this, you can make a few tweaks as per your brand tone and add a human touch to it. AI can give you a draft, and you can improve it. Still saves a lot of time, right?
The generated content is not 100% perfect
When generating an email with the help of AI writing tools, there are chances of errors. You cannot simply generate the email copy and send it to the users. Let's say content generated by AI chatbots like ChatGPT is likely to be outdated since the model is trained on data till 2021. Moreover, the generated content can be repetitive sometimes.
So, if you create content using ChatGPT, before you hit the send button, do a fact check and make sure all points included are true. Because a small error can damage your reputation.
Also, do check the spelling, punctuation, and sentence structure before your email copy goes out to the world. Finally, use a plagiarism checker to verify that the copy is original.
It can be time-consuming if you don't give proper prompts
AI writing tools can be time-consuming to use. If you're not careful, you can easily spend more time editing and tweaking your emails. And if that's the case, what's the point of using an AI writing tool? You would have rather written them yourself.
So, make sure to give proper inputs as to what you require if you want to get the desired outcome. After all, AI is meant to save time and not to increase the time you spend on writing the email copy.
Overall, using AI writing tools for email marketing can be great. But if you're not careful, you could end up with an impersonal message that sounds robotic or content with errors. You might also miss the point entirely and fail to connect with your customers.
However, if you use these tools carefully, you can skyrocket your email marketing campaign.
Conclusion
Email writing is an important part of any business, and it will be around for the foreseeable future. There are many ways you can make email writing more efficient and less time-consuming, and artificial intelligence is one of them.
AI writing tools can be a helpful addition to your email arsenal. Writing an email with artificial intelligence has its pros and cons; if used properly, you can definitely see an increase in productivity and efficiency.
Now that you know the potential of AI writing tools, when are you giving it a try to generate compelling email copy?