5 Best Practices While Moving to a New Email Provider
6 min read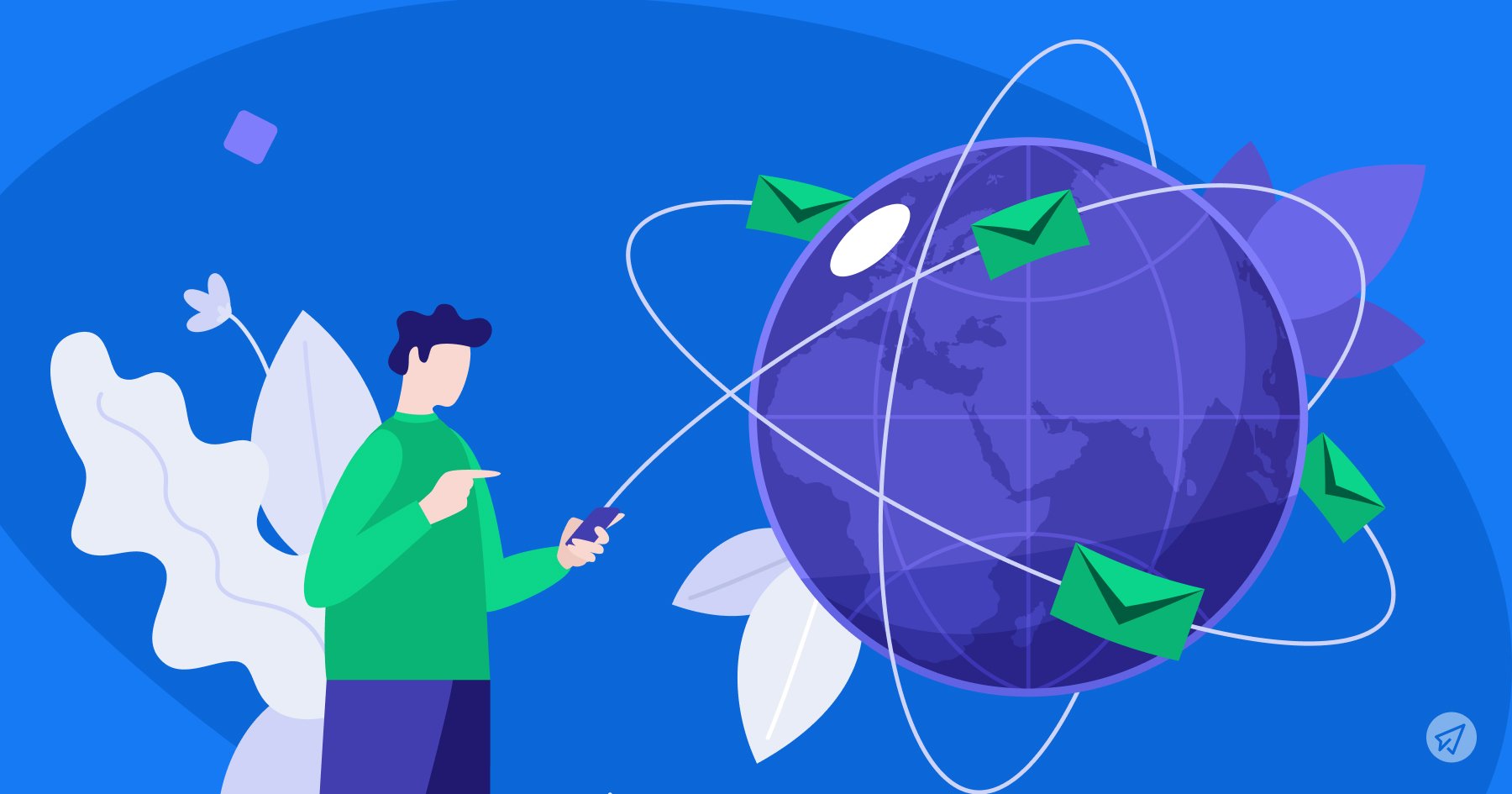 As companies grow and business needs change, so too do their technological requirements. Over 80% of small businesses rely on email services to acquire new customers and respond to client requests, illustrating the importance of selecting an effective email service provider.
There are many reasons why companies decide to switch email providers. From changes to internal processes to increased service demands. But once that decision has been made, it's not always an easy task to migrate entire business operations to a new messaging platform.
For employers and entrepreneurs wondering how to change email providers without risking avoidable downtime, it can help to apply a structure to your email migration strategy. This process is best achieved by following 5 best practices while moving to a new email provider.
Table of Contents
Key pre-migration considerations
Before committing to a planned email migration, stakeholders should discuss a number of important considerations. Even when following a well-planned strategy, migrations can be logistically complex. Answers to the following questions will help to streamline the process.
Can your current provider help?
Many email providers will offer assistance to clients looking to migrate data between services. To avoid potential data loss, see if your current provider has a migration process.
Can your new provider help?
In a similar sense, your new email provider may be able to handle some of the migration process for you. Check your new email provider's website to see if this service is available.
Can some data be archived?
Moving email providers can present a good opportunity to reassess data storage needs. It can be worth backing up and archiving some data to speed up your email migration process.
Do you have a deadline?
Depending on the size of the organization, it can take up to 2-3 weeks for a migration to be fully completed. If this affects your business, you'll need time to plan around loss of service.
Have you informed your clients?
While emails sent during your migration will be received eventually, there may be a period in which client requests go unanswered. Make sure to forewarn affected parties long before the migration is planned to start. Set up an Out of Office message explaining the situation.
How to change email providers: 5 best practices
Now that you've taken into account the above pre-migration considerations, you should be able to start planning your email migration. These 5 steps will help businesses to choose a good provider, develop an effective strategy and commit to continual service improvements.
1. Thoroughly evaluate email provider options
Understandably, your first step should be to thoroughly evaluate all available options. A great email provider for one company may not be so well-suited to another. Meaning stakeholders must take the time to consider the unique needs and requirements of their specific business.
When researching and comparing email service providers, consider the following factors:
Pricing: Price is not always reflective of quality, but free services will often have you pay in other ways. Create a budget weighing up service costs against key features

Features:

Necessities include a mailbox size of at least 100GB and the ability to use your business' name as the domain in your email address. But also look for features like device sync, email tracking and antivirus tools to boost productivity and security
Scalability: Business needs change fairly frequently, and no team wants to migrate email services every year, look for providers that offer scalability features like options to expand storage and integrate with wider project / customer management systems

Customer support:

95% of companies use email as their primary communication tool, so you'll want reassurance that problems will be addressed promptly at all times. Look for a provider that offers 24/7 customer support and frequent system updates
User reviews: Reading unbiased user reviews will be the best way to find out how good an email provider actually is. Check reputable review sites and ask similarly positioned businesses which email providers they think offer the best service
2. Plan and test your data migration strategy
Once you've chosen a fitting email provider, and are happy with the level of service offered, you can begin to plan and test your data migration strategy. Plans must be comprehensive, covering every aspect of the migration in great detail. This includes the transfer of emails, contacts lists, calendars, scheduling systems and any other data relevant to your business.
For businesses wondering how to change email providers, it's this step that usually causes the most trouble. Primarily as data can be easily lost if systems are not properly organized.
Source data audit
Start by performing a source data audit. Go through your existing email accounts and take note of all key settings, the number of active accounts and the mailbox size. This will help to keep track of all the important files and settings that must be transferred to the new system.
Email migration tools
Next, choose an email migration tool. These smart software application suites can be used to automate much of the process of moving data between different email service providers.
To ensure a smooth transition, look for an email migration tool that fits the following criteria:
Supports both your source and destination email service providers
Has an auto-sync feature to successfully merge data without duplicating files
Has built-in encryption and authentication protocols to protect your data
Can apply automatic updates to the system if needed after the initial migration
It's wise to test this migration process using dummy files in a controlled environment before engaging in a full data transfer. This will help you to test the process without risking the loss of key files. Additionally, create backups of your data to protect against unforeseen issues.
3. Commit to effective communication and training
Now that your migration strategy has been prepared and tested, you should be ready to begin transferring data. However, as the temporary loss of email service will likely affect numerous stakeholders, you'll need to make sure they're aware of the coming transition.
Inform all stakeholders of the proposed email migration at least 2-3 weeks in advance. As this will provide ample time for affected parties to research the new system and raise any potential concerns. As part of this process, draw up a document outlining your proposed migration timeline and distribute training materials to help users adapt to the new system.
To ease any questions and concerns regarding how to change email service providers, your issued training materials should include the following information:
Timeline: Create a project plan including a timeline of key events, including when the old system will go offline and when the new system will be fully operational
Technical information: Write instructions detailing how users can access and set up their transferred accounts. Use simple terms that are easy to understand
Communications: Give users information covering key changes in the new system (formatting / attachment handling etc) and offer them a way to communicate issues
Evaluation: Set time aside to check all users are comfortable using the new system on the day of migration. Make sure project leaders are free to troubleshoot issues
Post-migration tips: Take note of potential post-migration problems and draw up a troubleshooting document, this should help to streamline the transition
4. Make sure to prioritize security and privacy
No matter the size of the business, all email service migrations will involve the transfer of some sensitive data. Before engaging in an email provider migration, project leaders must ensure that data transfers are appropriately secure and compliant with privacy regulations.
All data transfers must be encrypted to prevent hackers from intercepting data in a readable form. So make sure that your new provider supports this process. Additionally, multi-factor authentication (MFA) should be used to secure all active email accounts. Alongside a main password, secondary credentials like a one-time PIN code can be used to improve security.
Almost 75% of reported data breaches involve some degree of human error. Including things like accidentally sharing credentials or leaving accounts logged in. Adding extra protections like encryption and MFA helps to mitigate cyber threats by strengthening access controls.
In addition to the above, it's wise to stick to the following email cybersecurity best practices:
Strong passwords:

75% of common passwords can be cracked in under one second. Strong passwords will be over 16 characters long, and use upper and lowercase letters, and include both numbers and symbols

Access control:

Access to users' accounts must be secured using reliable access control software. Keep up to date with access control trends to find a fitting solution

Social engineering:

Train staff to spot and avoid phishing scams, spoofed emails and malicious links, as hackers can use these strategies to infiltrate IT systems
Data backups: Frequently backup important data on an external hard drive or a server not associated with your primary email provider
Software updates: Perform regular software updates to ensure new vulnerabilities are patched as promptly as possible
Firewalls: Deploy firewalls to regulate incoming messages and filter out those that contain malicious links / files / malware
5. Develop a post-migration evaluation strategy
Learning how to change email providers must also include a well-planned post-migration evaluation strategy. This will involve an assessment of the full migration process, alongside efforts to collect feedback from users. This data can be used to inform future adjustments.
When evaluating your new business email system, make sure to check that:
Cybersecurity tools are working as intended
Notifications are sent to the correct addresses
Updates and maintenance services are scheduled
Integrated software (calendars / e-commerce tools etc) are working correctly
Email filters are set up and operating as they should.
Additionally, create a feedback template to send to users requesting their opinions on key performance factors. This information can inform plans for future adjustments and training.
Useful prompts to consider include:
Have you received any spam emails?
Have you experienced log in issues?
Are software integrations working correctly?
Have your contact lists been updated?
Are you missing any important data / files?
Have you experienced any glitches / bugs?
Are load times reasonable?
Consider any other important aspects of your business email system that could be optimized and add space for users to note down any other pressing concerns.
Summary
Using the information covered in this guide, business owners should understand how to change email providers without facing avoidable downtime. Begin planning your migration at least 2-3 weeks before you intend to move, making sure all stakeholders have been notified.
Thoroughly evaluate all available options, considering key aspects like pricing, features and scalability. Plan and test your migration strategy, communicate plans and training clearly and make sure to prioritize security throughout all steps. Finally, create a post-migration strategy to check everything is working correctly and collect user feedback to inform service updates.