Email Marketing Strategies For Supply Chain and Logistics
If you are curious to know how email marketing can help you increase revenue, bookings and automate the marketing efforts for your shipping company, then you are at the right place.
Today there are numerous ways to connect with your audience - social media, targeted ads, direct calls etc. But data and past experience show that email is the most efficient, cost-effective and action-oriented out of all the options available.
An email statistic report commissioned by Radicati group shows that over half of the world population uses email for communication. The number of email users will be 4.0 billion in 2020 and is expected to grow up to 4.4 billion by the end of 2024.

For your audience - eCommerce companies, warehouses, logistic partners - all the business communication is happening over emails. So there is no better way to stay on top of their minds other than being their inbox where your content/information/updates will have the maximum attention.
In a business setting, emails can be acted upon immediately by forwarding them to the right person handling a business area, clicking on links to learn more or by visiting your website and making a direct booking if the offer in your email was so good.
How to Build an Effective Email Marketing Strategies for a Logistics Business?
These are top 5 email marketing strategies that will work for a logistic business. Ideally, if you choose the right email marketing software & goals, each of these should be easy to implement.
1. Automate Your Emails
According to the House of Marketing Survey 2019, 65% of marketers believe that using automation has helped them identify more quality leads vs when they were not using automation.
The effectiveness of email marketing is most realised via automation. Automation allows marketers to send the right emails with the right message at the right time. Using automation, you can send emails based on schedule, trigger or user behaviours… without manual intervention. Your email marketing software will execute the process.
For example, whenever a new user signs up on your website (user behaviour) an email goes out to him confirming their signup, where they can learn more, your social media channels etc (automation email).
Here is an example from a logistics email company that sent a welcome email as soon as I signed up.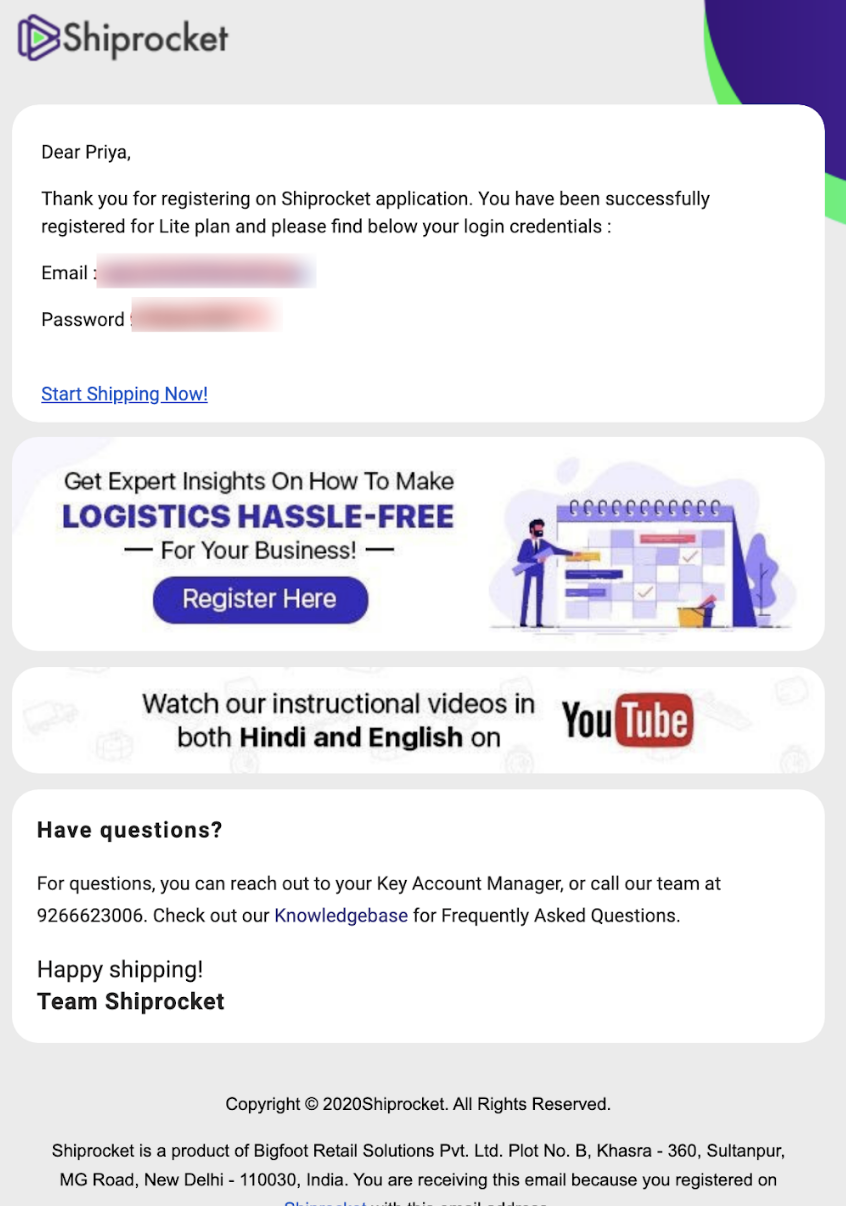 This automation is not possible with free email service providers like Gmail or Yahoo. But you need email marketing platforms to do that.
Here is how SendX has built an intuitive platform to help you with automation. You just select a 'trigger' and then select what 'action' needs to happen when a trigger is fired.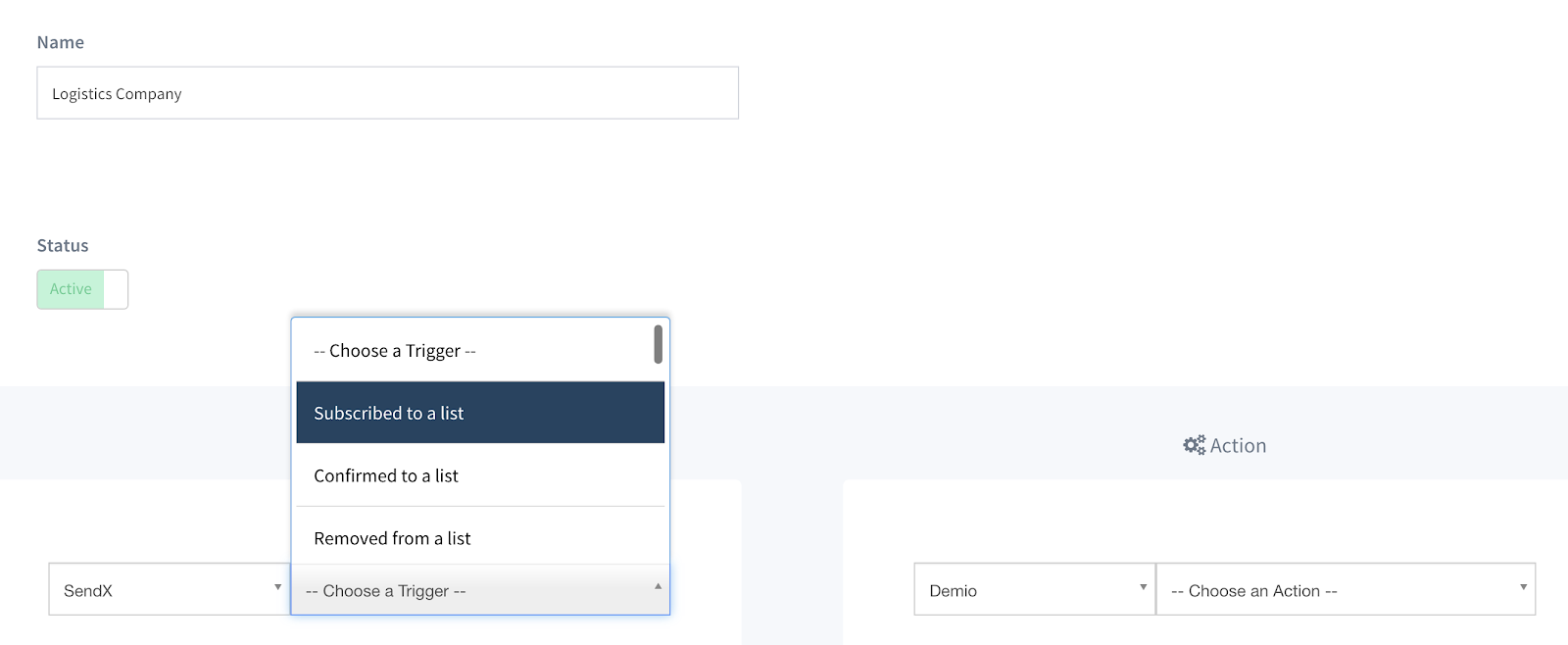 2. Segment your Audience for Targeted Messaging
Segmentation means creating categories of your audience based on their preferences, location, types of business etc.
Segmented campaigns get 14.37% more opens and 64.78% more clicks than non-segmented campaigns.
When you know the type of audience clearly, you will be able to craft highly focused content, offers and information for their campaigns.
This will increase engagement as subscribers will appreciate that your content is relevant to them. It will also help your audience make quicker decisions as you send them exactly what they want.
On SendX platform you can use automation, tags and rules to create a specific segment of people.
Example: Get me all contacts which are registered (list), have created a profile ( tag ) and have shared on LinkedIn ( tag ) and have opened Shipping with Shopify campaign.
Once you have this segment, you will know that these people are interested in shipping from their Shopify store so now you can send them discounts and offers related to that.
If you are not segmenting your audience, people will start to unsubscribe quickly. This will only make your efforts go back to zero. So when you choose an email marketing software, ensure that it provides segmentation capabilities.
‍
3. Use Bulk Emails to Send Updates
This might seem contradictory that we just talked about segmentation and now we are suggesting bulk emails (bulk emails is an email campaign sent to a large set of contacts or all the contacts in your list, fired at the same time)
But understand that there can be instances where you need to send emails to your full list. For example, whenever there is a company update or new feature introduced then everyone would like to know that. If you plan to include a newsletter in your email marketing strategies, bulk emails will be used.
People on your contact list have at least one thing in common - they have discovered your brand and they are willing to keep an eye on your content, offers, updates etc.
Here is an example of a bulk email from Shyplite. When they had to inform about FedX PAN India & revised rates, it made sense to send it to all their subscribers.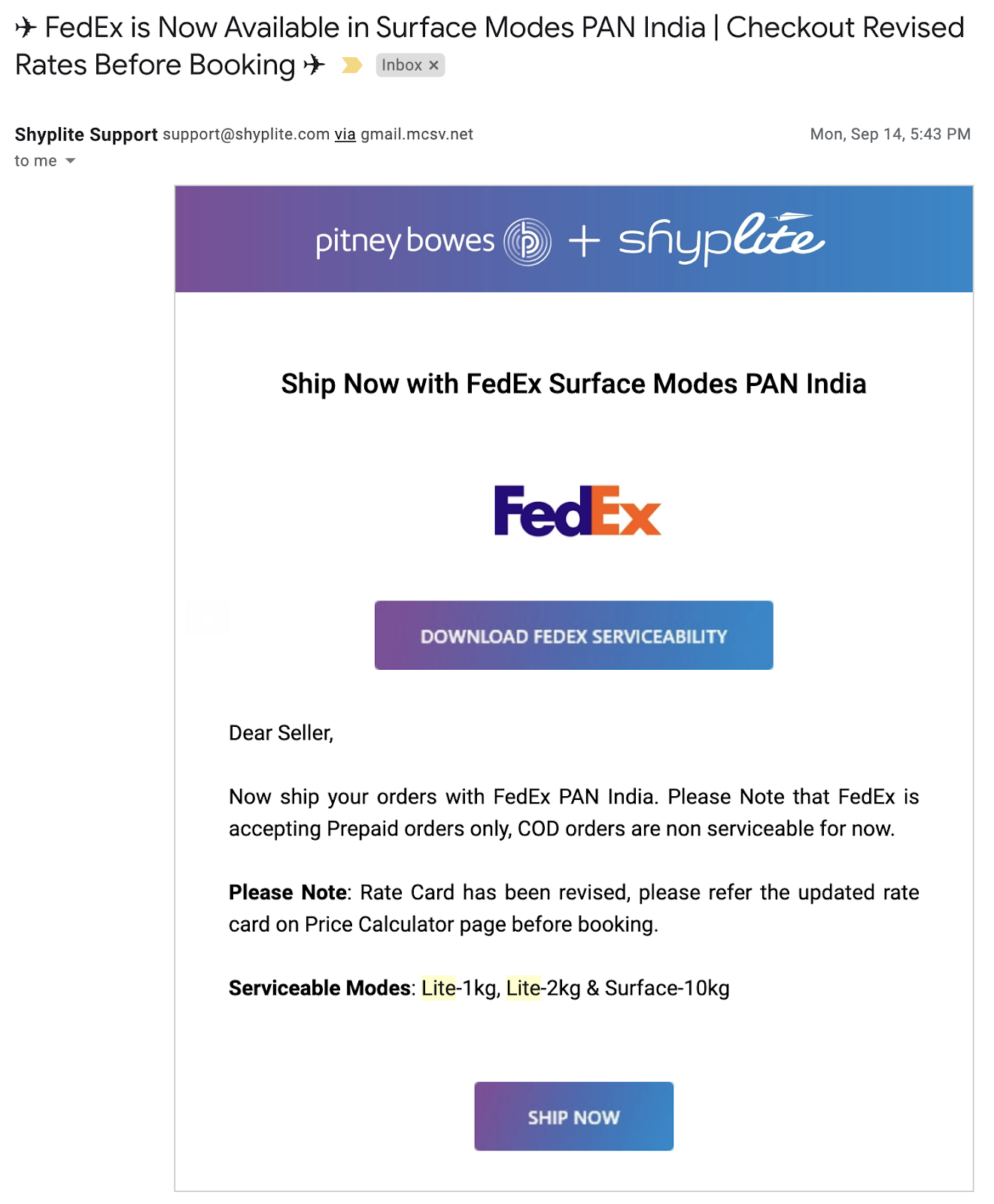 If your email marketing strategy is geared towards bulk emails, then choose an email marketing software that provides unlimited emails and charges based on the number of subscribers only.
If you choose the one which has a cap on the number of emails sent or forces you to choose a higher-priced plan because of your requirement of more emails, even though you will use basic features, then your bulk email strategy might be expensive as you scale up.
SendX pricing is based on the number of subscribers. You get all the features and unlimited emails irrespective of your payment plan.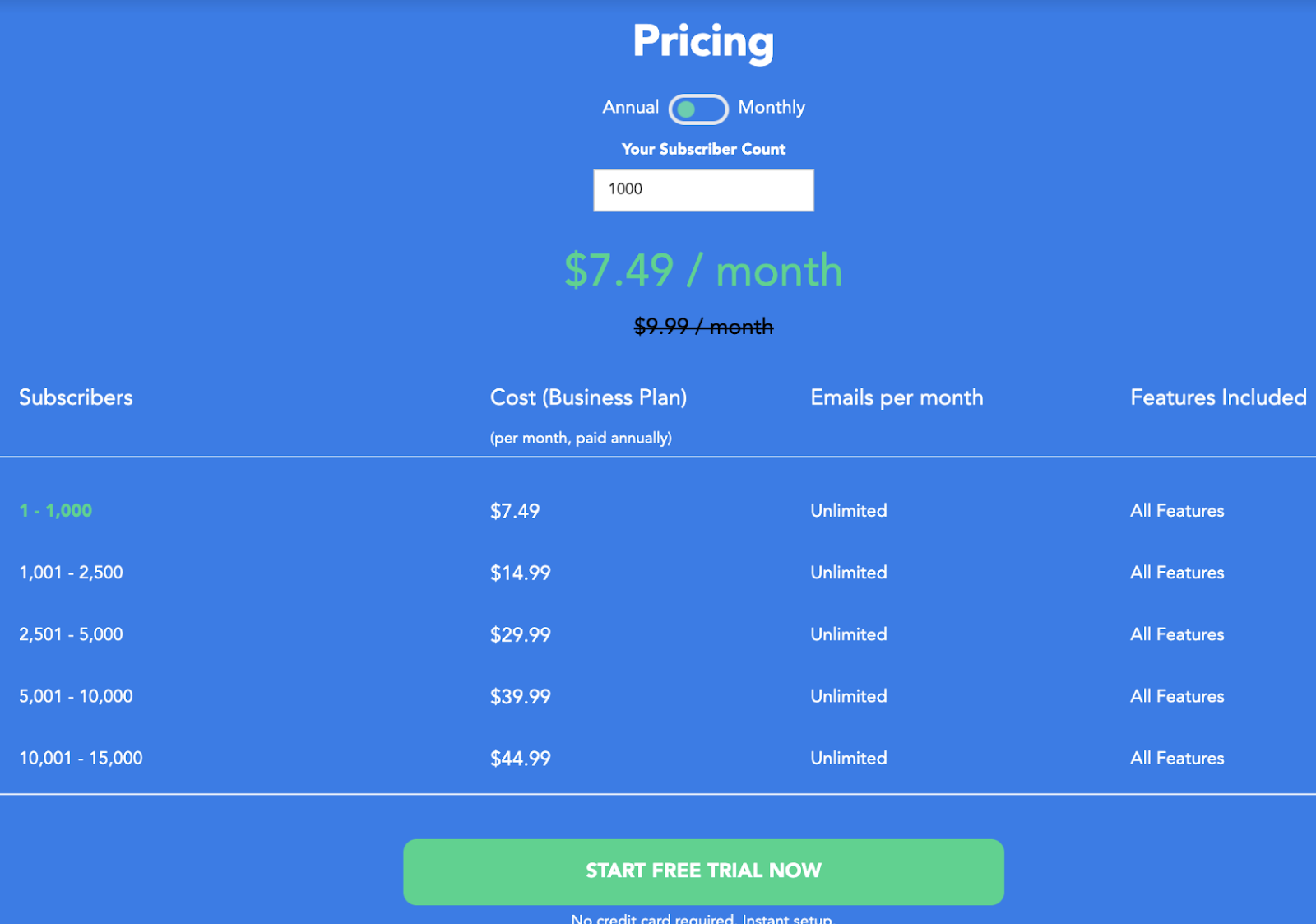 You can check the full pricing here. It starts from $7.49/mo for 500 subscribers. That's affordable and perfect for bulk emails.
‍
4. Track performance with Key Metrics
Email marketing is one of the most measurable ways of marketing - you own not only the list and content but also the data and insights.

You should track the following metrics:
List growth: How many people are getting added to the list every week or month. This will provide information about which channels of acquisition are working.
Unsubscribe rate: number of people unsubscribe after each campaign.
Open-rate: How many people opened your emails.
Click-to-open rate: Out of all the people who opened your emails, how many took the action of clicking on the links you shared.
This will give insights about what kind of emails get the most engagement, and why people are unsubscribing. This way you can find your hottest leads and find out their exact requirements to provide maximum value.
Email marketing softwares provide all this data in easy to read dashboards. The image below shows how a typical reporting dashboard looks like. It's an example from SendX. It includes key metrics, geographic data, heatmaps & click-maps.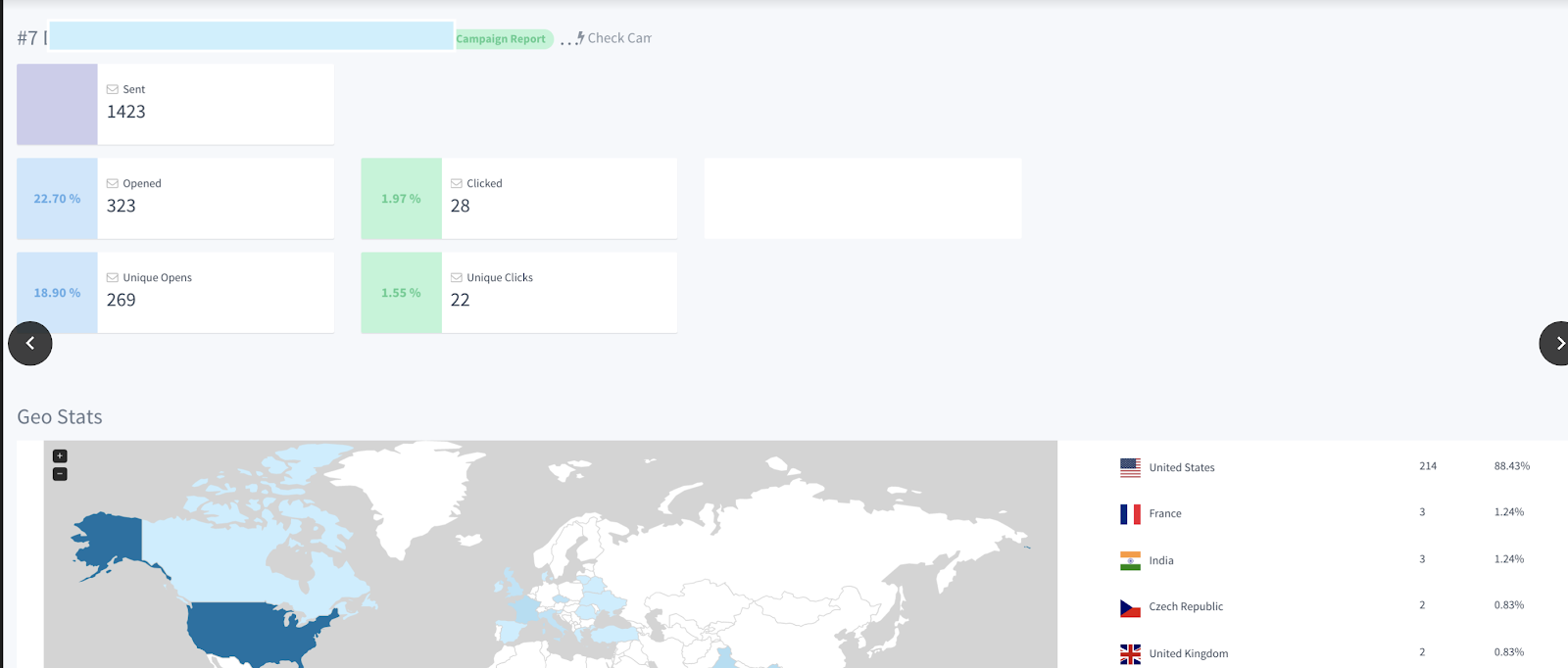 5. Send Mobile-friendly Emails
According to a study by Hubspot, 35% of business professionals check emails on mobile.
This means your email should be easily readable, navigable and click-worthy on mobile. 52% of users said that a bad mobile experience made them less likely to engage with a company.
But you can provide a good user experience with your mobiles if you follow some guidelines:
Keep your subject lines short
Make CTAs stand out and big enough to be clicked by thumb
Adjust font and readability for mobile
If you don't want to spend time nit-picking on all these things, just choose an email template which is responsive (adjusting according to the device on which email is opened). Plug in your content, images and CTA and you should be good to go.
SendX has a library of 20+ templates for various use cases. These templates come as a free bonus when you sign up for a 14-day free trial.
How to start with Email Marketing?
Now that you know how email marketing can help your business, it's time to take action - and implement email marketing for logistics. The first step you can take is to sign up for an email marketing software and start testing it.
Check if it provides all the features to implement the important strategies we discuss above. Use it to send a test campaign and see if it is easy to use. Run some numbers on how many emails you will send, how you see your subscribers growing etc and see if it will fit your budget.
If you are looking for a software that is affordable, intuitive and provides all the features you will need to succeed in email marketing, then you should take a 14-day free trial of SendX. There is no credit card or lengthy process required. If you are stuck anywhere, their 24/7 chat and email support is there to help you.