5 Ways of Integrating Your Social Media Efforts with Your Email Marketing Strategy
5 min read
The world of digital content marketing doesn't go to sleep. As a business, whether big or small, you must create content daily to raise awareness about your products, promote your brand, or showcase what kind of values you foster as a company. When you churn content daily, one way or another you're going to hit a wall and not know what else to talk about. So how can you ensure freshness and relevance in your content plan?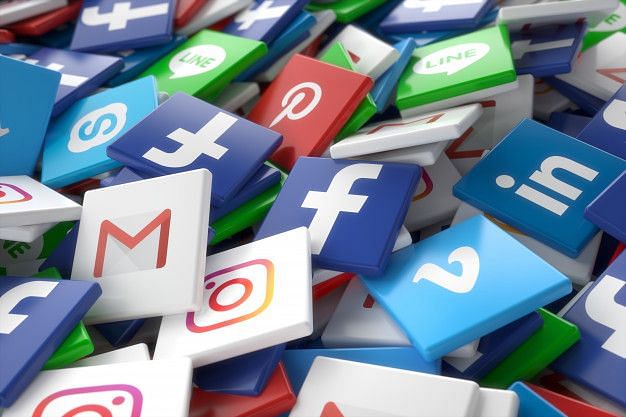 One way to do this is to link social media content and email marketing. It is a common misconception to approach email marketing as outdated simply because it is one of the first forms of digital communication made available en masse. However, the truth is just the reverse-- email marketing continues to dominate information channels because it is still, and always will be, a direct and effective way to tap a specific audience.
On average, the ROI in email marketing is up to 4x higher than other social media or digital marketing channels. This reason alone is more than enough to consider email marketing as an integral part of your digital marketing strategy. If you are looking for ways to boost your email content plan, you can start by reviewing your existing social media content and following these tips to repurpose previously posted content.
Bridging the Gap Between Social Media Content and Email Marketing
People can't help but pay attention to their emails because messages that show up in one's inbox appear more direct and personal. Emails can be personalized so the copy can be coded so that it mentions your name in the subject or the body. It is also a way to distance your content from the information clutter that appears in the endless scrolling loop of social media feeds. So if you want a clearer and "quieter space" to talk to your audience, start by repurposing your social media content for email.
Here are some of the easiest yet most effective ways to link social media content and email marketing.
1. Make Weekly Digests of Your Greatest Posts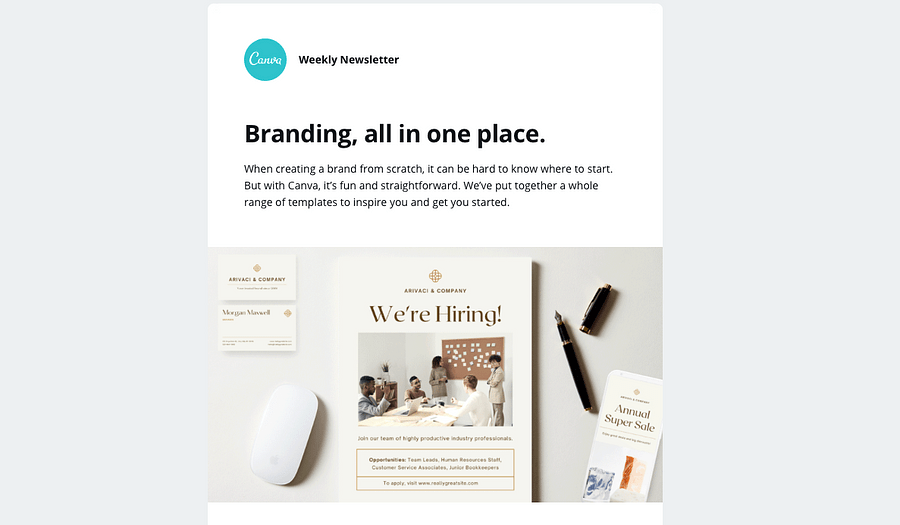 People don't always get to see what you post during the moment of its release so putting together a weekly recap is a great way to combine all of your best posts in one place. You can lead with subject lines like "In case you missed it…" or "If you haven't seen our latest post…" This type of content will cause people to become intrigued with what you posted because nobody wants to feel the fear of missing out or FOMO on something new and potentially cool.
Round up 3-5 of your posts that garnered the most engagement and send out a summary to your mailing list every week. You can even schedule a bi-monthly digest if that works better for you. Make sure to include features of your latest products, services, and promotions! You could reel in more conversions through email by providing a special voucher or using a QR code generator to create a code that only those subscribed to your mailing list can use. Don't forget to link back to the original posts to drive even more likes and comments to old content.
2. Share Good Reviews and Comments About Your Brand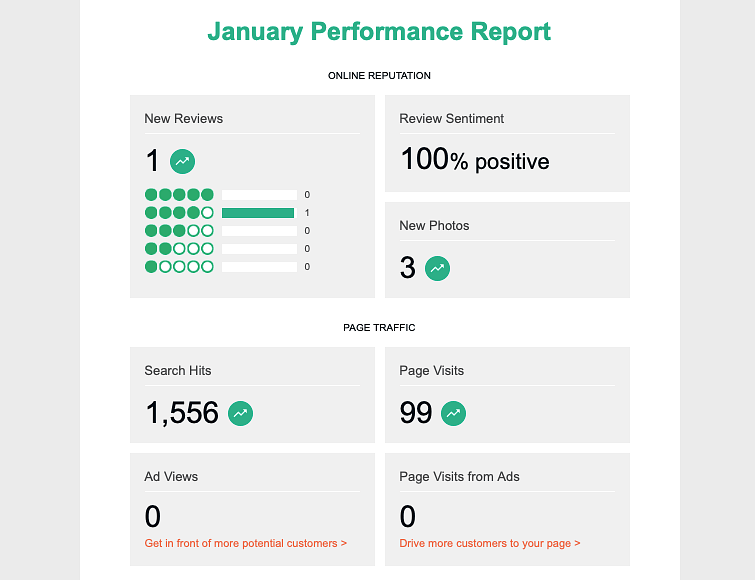 Another clever way to hack social media content and email marketing is to look at what people are saying about your brand online. Check your direct messages, comments, and reviews, and pick the ones that are most genuine and endearing. This doesn't just build customers' trust over time; it also gives your brand an edge because a huge majority of consumers will trust non-paid reviews or recommendations over sponsored ones.
Gather at least 5 comments or reviews, put them together in a nice collage by using an editing app, and embed the collage onto your email template. This genius trick will instantly drive more attention to your products and services.
Don't stop there! You can also incentivize your customers who have given you good reviews by providing a special discount or promo code and sending it to their emails. This will increase their chances of re-ordering from your website.
3. Turn Your Content into Eye-Catching Infographics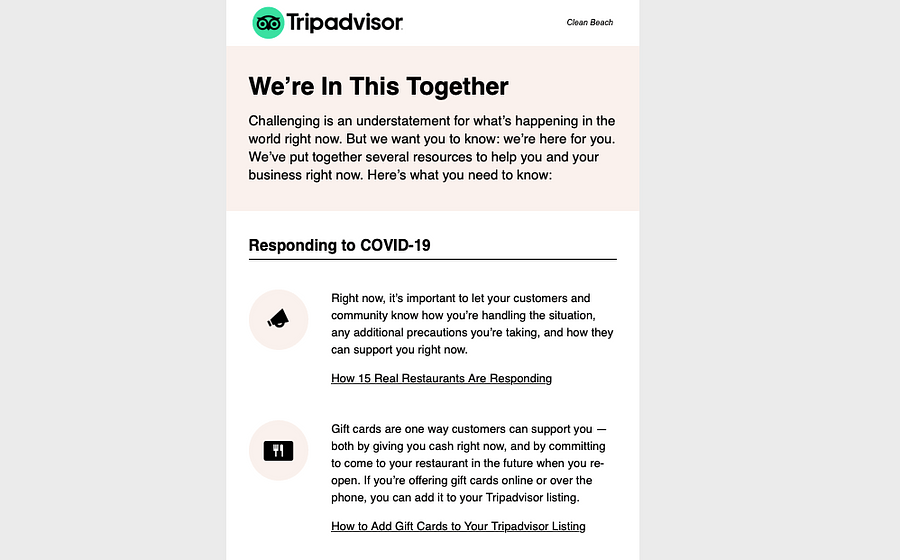 Infographics are one of the most evergreen or long-lasting types of content because they deliver bite-sized information by using trendy graphics. They are educational and entertaining at the same time. Infographics are also highly shareable so it's always a good idea to make infographics for social media content and email marketing.
Scan your previous posts and draw out a certain theme. Let's say you run a coffee shop and you've been featuring your beverages on your Instagram feed. A great infographic topic would be to illustrate the different types of coffee that you serve in your café. This will also be a great addition to your Instagram feed aesthetic and will engage more users over time. Show people the difference between an espresso, a latte, a cappuccino, an americano, and so on through catchy graphic design. These informative types of posts are highly shareable and you can count on actual users reposting this type of content to drive your engagement.
Making infographics can take longer than the average social media post so using tools with ready-made infographic templates for all kinds of charts and graphs will save you time and energy.
4. Link to Your Video Content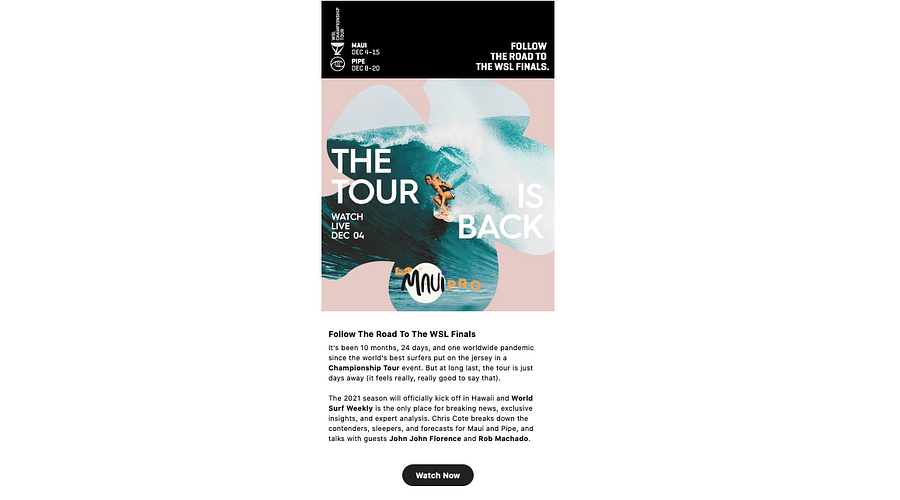 Got a YouTube, Vimeo, or IGTV channel? Drive more viewers to your videos by linking back through email. Most email sending platforms won't allow you to embed a video but you can always take a screenshot of your video with the play button showing and then embed that image onto the email instead. Make the image clickable so that people can access your video by clicking on the screenshot.
If you know how to make GIFs, you can make short, teaser-type GIFs of your video and easily embed them to your email body. This is turning out to be one of the catchiest ways to attract attention via email marketing. The best part is, most email sending platforms like Gmail allow GIFs to be directly inserted into the email body.
Remember that this is a great way to lead people to your channel and ask them to subscribe. You can even ask them to sign up for your newsletter so that they'll always be informed when you release new videos on your channel.
Want to drive engagement even further? You can schedule "special video releases" of never-before-seen content. Only those who have the link can access the video. Announce that you will send the special link via email only to your subscribers and watch your mailing list grow.
5. Feature User-Generated Content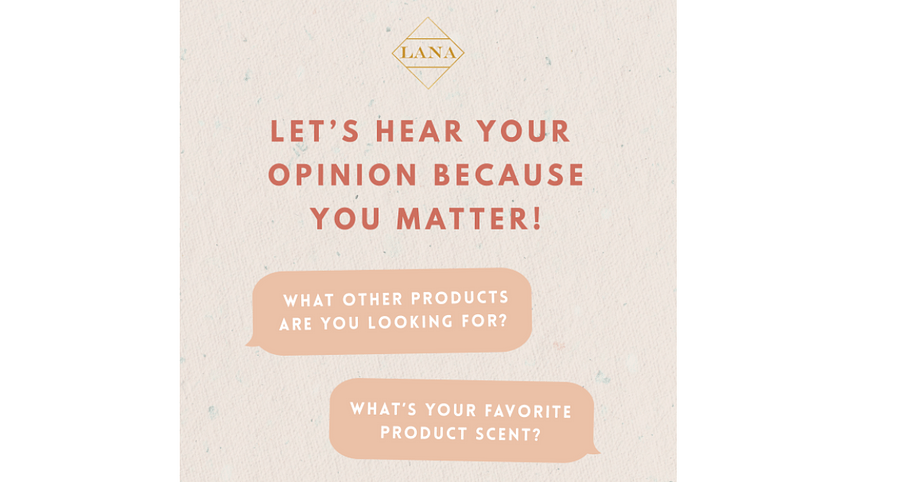 Another great way of linking social media content and email marketing is to feature user-generated content in a regular digest. You can also run a promotion or contest wherein the photo or video with the most likes can win a giveaway or a discount code. Then feature those winning posts in an email.
By featuring user-generated content, you are letting your audience see through the eyes of other customers. This leaves a powerful impact because it makes your brand look more honest and relatable. Just make sure to ask for permission before reposting anyone's content onto your emails and always leave a link back to the original creator of the post.
Wrapping UP
Now that you know how to repurpose social media content for email marketing to drive conversions and engagement, you can include this strategy when filling out your content calendar in the future. Schedule the original content and the repurposed email content a week or two apart. And always be on the lookout for new ways to portray old topics, ideas, or themes.
Whether you're creating content for social media or email marketing, make sure to have a reliable image or video editing tool to make the job easier for you. There are mobile editing apps that you can use to edit straight from your phone. Next, explore your options for email sending platforms (ESPs) depending on the number of subscribers you have in your mailing list. Choose one with premade email templates in your brand colors or create your own email header and template that you can reuse for consistent branding.
Also, you need to choose a reliable email marketing platform like Sendx to manage your email lists, campaigns, web forms, and more. Sendx can optimize your email content so that your messages will look sharp on any browser, thus increasing click rates across different email inboxes. Try Sendx now!