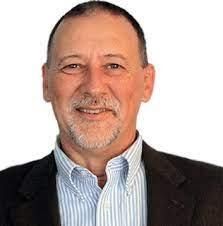 Nearly 250 billion emails are exchanged every day over the internet. Some get high reads and clicks, while some go in the spam and trash. So, you better know how tough the competition is to stay ahead in the digital world and lead with the highest rate of subscribers. Also, you must invest time in crafting the best marketing strategy that suits your business needs. But before you plunge into all the strategy, you must know email marketing tactics will benefit your business in the long run.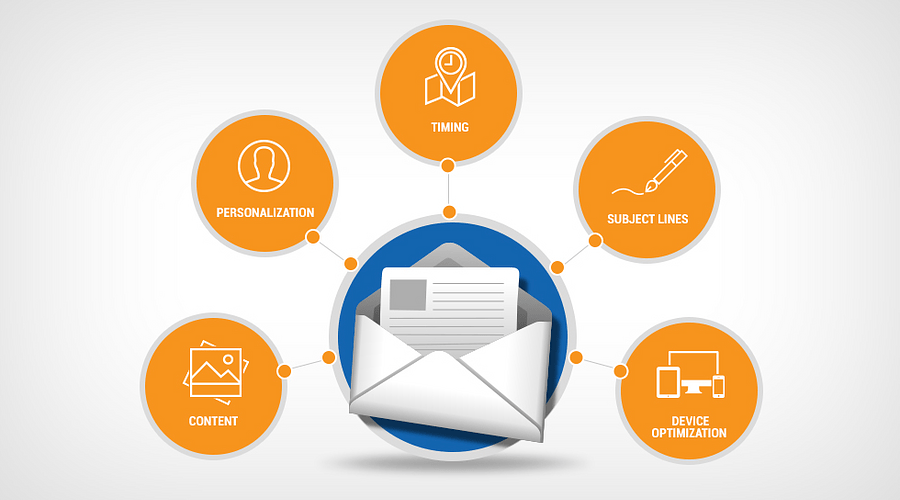 At the end of this article, you will learn the seven essential tips to consider when reframing the classic email marketing tactics for effective email campaign management.
Table of Contents
1. Quality over anything
In digital marketing, Email marketing is the most effective medium for engaging customers and empowering their experience. Thus, it is essential to always deliver quality over anything. If you think sending frequent emails in a week will help you fetch more leads and ramp up your email campaigns, you are on the wrong track. You might lose on your email subscribers and your potential customers, also landing your emails as spam.
So, reboot your email marketing campaigns, test your audience behaviour when providing them with only quality emails. The process will help you improve click-through rates, open rates and reduce the risks of unsubscribed rates.
2. Create a pre-send checklist
Do not set up yourself for another campaign failure - focus on creating a checklist before you press the "send" button. Here are some of the essential pre-send checklist items you must ensure before triggering your next email campaign.
- Know your Target audience
- Check the Target location
- Select your subscribers
- Offer email personalization
- Check and revise your CTAs
- Perform A/B test
You can customize the pre-send checklist for effective email campaign management of your business campaigns.
3. Out-of-the-box Personalizations
Email personalizations have always been synonymous with the success of email marketing campaigns. However, marketers are slowly learning to leverage the user data smartly and provide personalized emails to hit the right chord. So, instead of blasting emails to your subscribers or target audience, you must think of out-of-the-box personalizations for higher engagement rates and conversion rates.
For instance, if it is a birthday or anniversary, send your consumers an email wishing them and appreciating their time. You can also send them coupons or discounts with some catchy subject lines and CTAs.
4. Send Emails at the Right Time
Triggering the email marketing campaign at the right time is an essential factor for achieving the maximum throughput out of your campaign objectives. Avoid sending too many emails; otherwise, you will end up finding your emails in the trash or spam folders. You can monitor which day you generate the maximum traffic to your website on triggering campaigns? Continue to track the progress, also try sending off-hour emails.
5. Automate Your Email Campaigns
Are you aware that you can generate almost 75% of email revenue by automating your email campaigns? Of course, it will be a major step in changing your manual processes right from sending bulk emails to email segmentation and including A/B automation testing. But with the right automation tool or platform, you can accelerate your processes and observe potential growth in your sales, revenue, and customer experience.
For instance, on gaining a new lead or subscriber, welcome them with an appreciation mail within a day. You will observe potential growth in revenue and customer satisfaction. Thus, switch to email automation and see the difference.
6. Focus on Conciseness
For email campaign management, take a look at your inbox and check whether the email content, body, and subject lines are concise? If not, then think about your consumers - they receive too many emails in a single day and finding the right information is tough. So, to stand out, provide them with to-the-point subject lines because 70% of the consumer population will never open your emails if they are irrelevant. You should create crisp subject lines, email body, and CTAs that will benefit you in many ways, such as:
sell your product or service
inform your consumers about your brand
boost open-through and click-through rates
increase brand visibility and
more sales
7. Measure performance metrics
Keeping track, gathering, and measuring the performance metrics from your email campaigns will help you market the product or service the right way, analyze the behaviour of your subscribers, and plan your next email campaigns. For instance, if you send an important announcement about your next sale or exclusive offers and discounts, provide compelling content in your subject lines and creative CTAs for lead conversions.
The next step is to measure your open rates, click-through rates, conversions generated from your email, and the subsequent visits to your website. Finally, you can invest in the best email campaign management tools to effectively track your metrics.