10 Powerful Email Blast Marketing Tips That Never Let You Down [With Examples]
6 min read
Email marketing is a deadbeat marketing method. Do you think that too?
If yes, you are missing out on a great opportunity to grow your sales, revenue, and reach. In fact, a survey conducted among 372 marketers worldwide showed that an average email marketing ROI is 38:1. (Source: Litmus)
Not only do emails have good ROI, but also, they have amazing open and click-through rates. As per Mailchimp, in 2019, the average open rate in all types of industries was 21.33% and 2.62% click rate.
So, email marketing is nowhere dead, especially blast emails, as 87% of marketers have used emails to distribute their content in 2020.
If you also have a plan to blast emails in 2021 to boost your users' experience, content reach, and revenue, don't simply dive into the email marketing pool. No, first check out the top 10 email blast marketing tips and then drive maximum results from your email campaigns.
Scroll down to know 10 sure-shot ways to launch a successful email marketing campaign today.
Table of Contents
What's Email Blast Marketing?
Email blasting or email broadcasting happens when you send a single message to a large number of people at once. In this method, you aren't sending one-to-one messages to individual prospects. Instead, you will be composing a message that helps you achieve a business goal in one go, such as:
To generate traffic on your business site
Educate people about your products or services to help them make purchasing decisions
It helps to identify potential leads so you can better target your highly nurtured leads
You can promote upsell and cross-sell opportunities among your existing customers to multiply your revenue, etc.
How Can Email Blast Marketing Benefit You?
In 2020, daily email users were 3.9 billion, which is projected to reach 4.3 billion by 2023. That means with email blast marketing; you can easily target half of the world population, which can benefit your business in many ways, such as:
Enhance the user experience by receiving constant feedback from your customers
Email marketing leads to better sales and cash flow
Open a direct communication door with your all customers
Email blasting allows you to track, analyze and manage your leads
Let you connect with the right people at the right time
Email marketing costs a lot less than the traditional marketing methods, etc.
Top 10 Email Blast Marketing Tips for Pumping up Your Email Campaigns
After knowing email blast marketing benefits, you definitely want to launch your bulk email marketing campaign right away. But you must have millions of email marketing-related questions popping in your mind too. Therefore, to answer all your questions, we have compiled a top 10 email blast marketing tips list that will help you start with email marketing in a breeze. So, let's begin.
Tip #1. Create a custom email template
In the email blast, email content and layout play a crucial role. As you are drafting a single email for everyone; thus, it is very important to create easy to read and follow-up email. Here you should design a professional email template with your unique business stamp.
To create a catchy, engaging, and unique email template, you should follow these steps:
Proactive subject line: Email subject gives a solid reason to your email subscribers to click on your email because 47% of email recipients open an email based on the subject line. There you should put on an emotional and witty hat to write a short, crisp, and engaging email subject.
Impactful heading: Once your email subject line has motivated recipients to open your email, you should throw an impactful email heading in the mixture to encourage users to scroll down.
Information and information: Nobody wants to spend time reading a useless email. So, pack your email with valuable and user-centric information.
Unique layout: Don't just copy your competitors' email layout. Personalize your email template with your business colors, fonts, logos, and other visuals.
Strong CTA: Always leave your users with a strong call to action, so they know what they have to do after reading your email.
This Udemy email is a perfect example here. It has a catchy subject line, heading, useful information, and unique layout.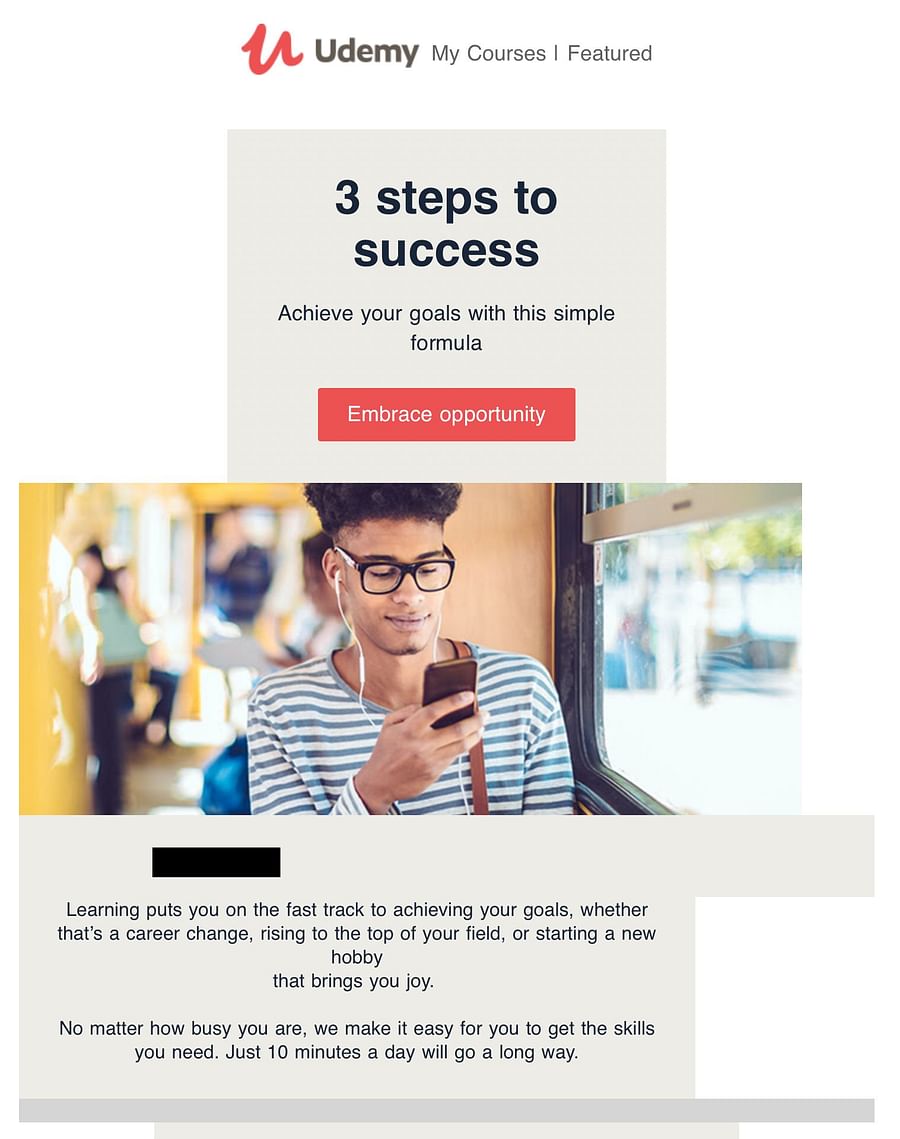 Tip #2. Send emails at the right time
Number two email blast marketing tip is to send emails at the right time. Don't send emails too frequently to your subscribers because it will only push them to press the unsubscribe button. On the other hand, emails are sent to share special information and news that won't happen often.
So, you should send broadcast emails at the right time. For example, sending onboarding emails to your new subscribers with your top products or content details is the right time to send an email.
Look at this Backlinko welcome email for an example.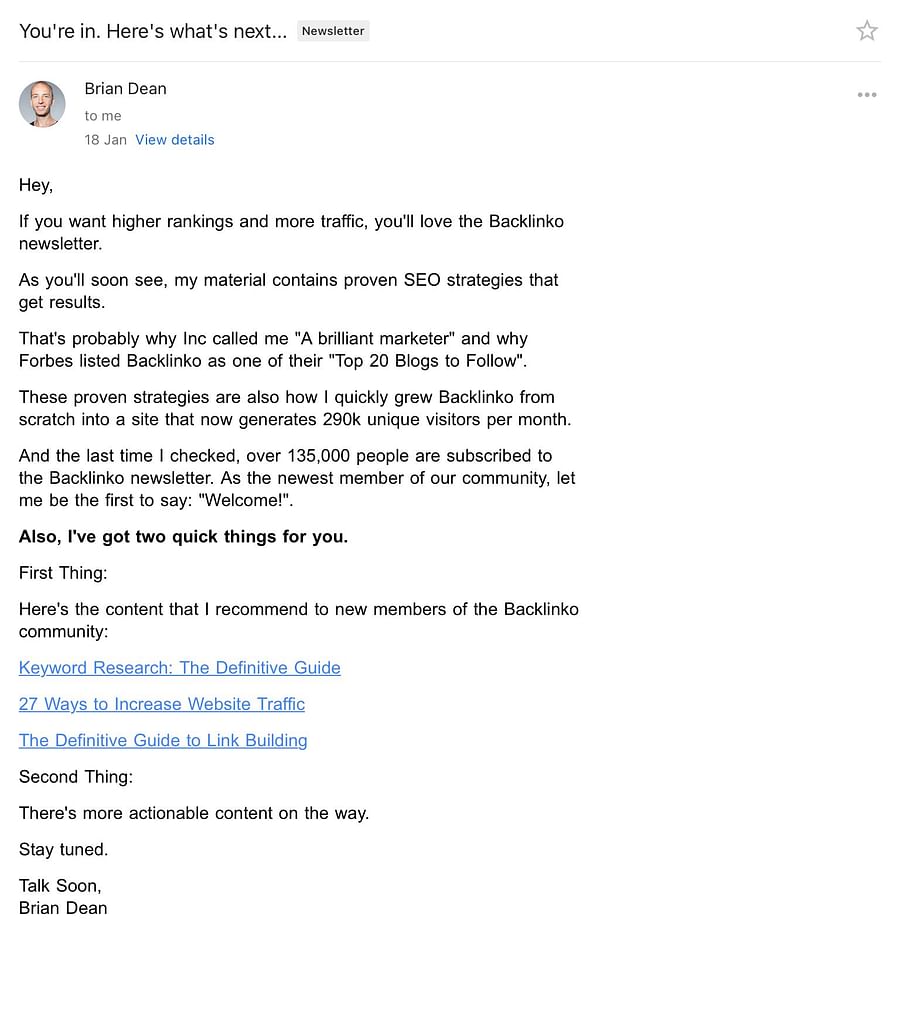 Secondly, send emails during holidays or festivals with special discounts or sale offers as these emails are 24% more opened by customers.
This Truelancer Easter email is the best example of a holiday sales email here.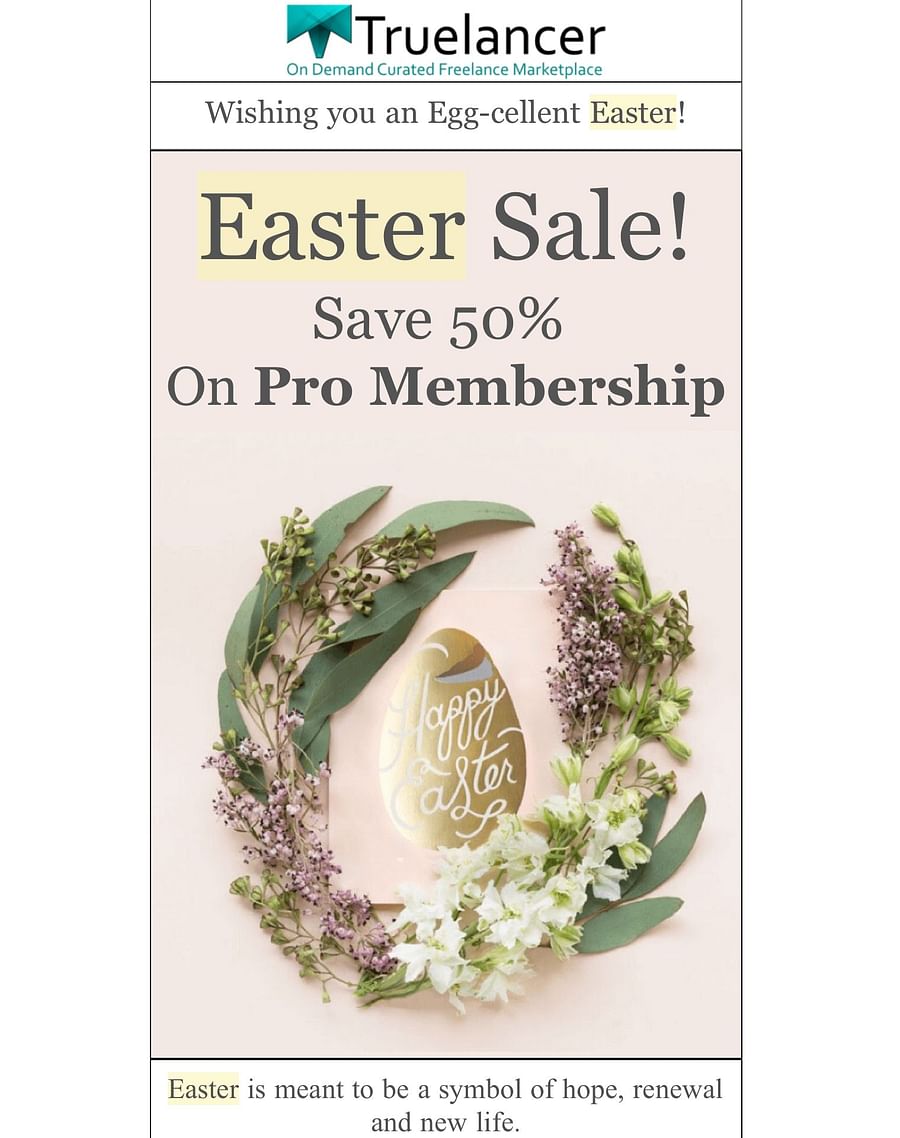 Tip #3. Automate your email marketing efforts
Bulk email marketing is only successful if you constantly measure your results. Unfortunately, without automation, it is impossible to monitor your email campaign results. B2B email marketing automation is especially important as companies spend a huge sum on email marketing.
As per the Deloitte survey, the average marketing budget for different industries is:
Consulting — 30%
Tech — 25%
Manufacturing — 26%
Healthcare — 18%
Luckily, today various email automation tools are available to support email blast marketing, such as SendX.
Tip #4. Include hyperlinks
Links are the best way to encourage people to take action on your email. Adding hyperlinks in your email message can help you direct recipients to your website, social media, or any other landing page.
You should try to include at least 2-3 different hyperlinks in your email blast. For instance, you can hyperlink your home page, product pages, or blog page with strong anchor text.
In the ProBlogger email blast, you can observe the perfect utilization of various hyperlinks. They have, in fact, used over 8 different hyperlinks in one email.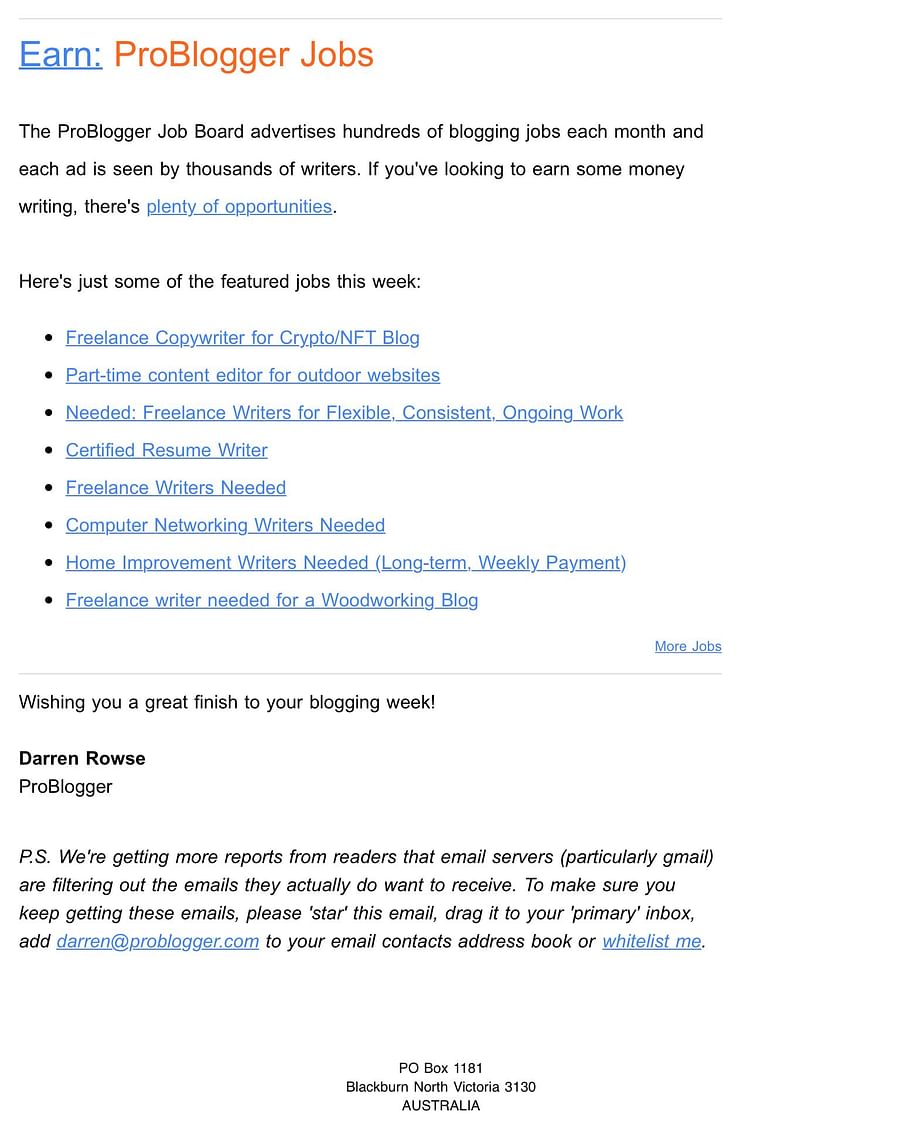 Tip #5. Opt for the right tone
You can't use witty or funny language in all your email blasts. Similarly, neither you can use a serious or technical tone in every email. Your email's tone totally depends upon your targeted audience. To get more valuable insights about your audience, you can export leads from the sales navigator.
For instance, if your targeted audience consists of professional people like Trello, you have to write your email content on a sophisticated note. Look at this Trello email for your reference.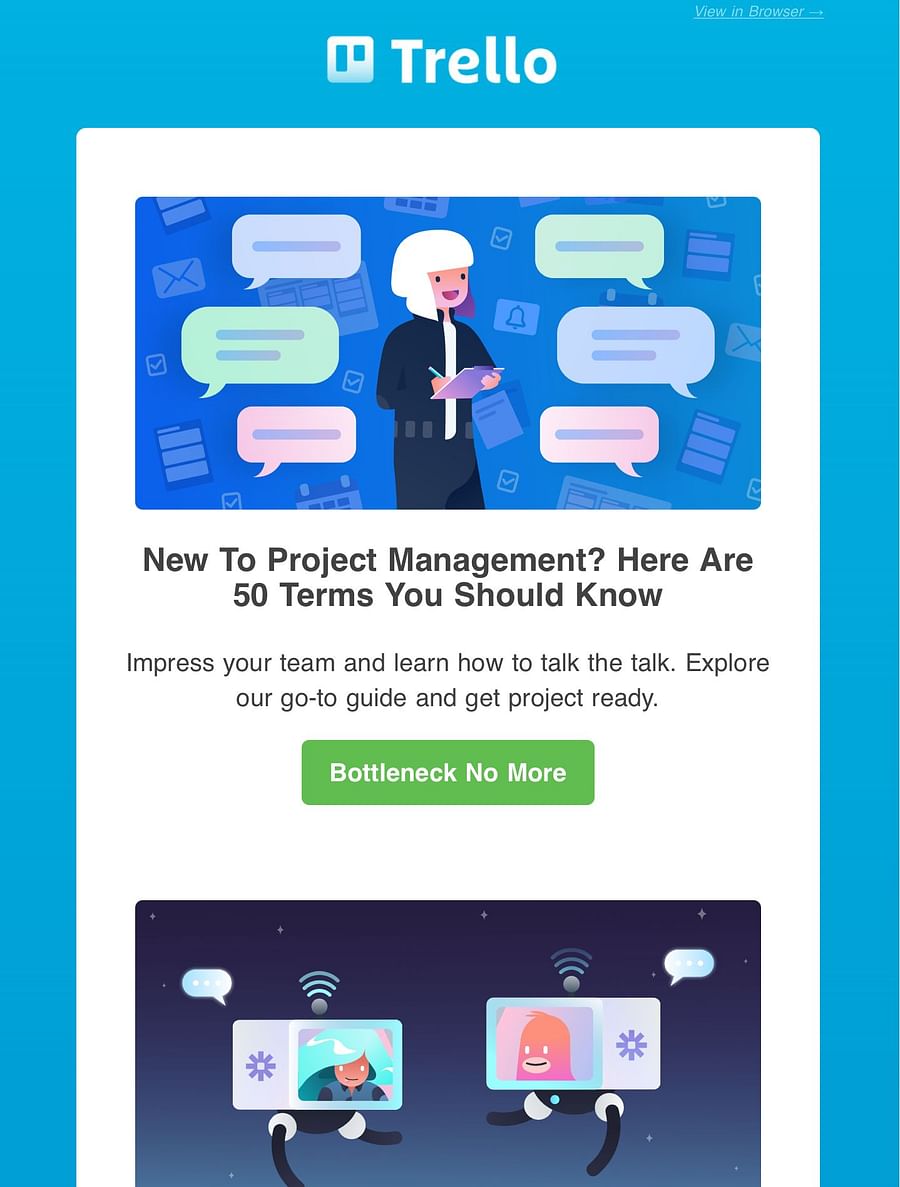 On the contrary, if you are a brand like Amazon with a variety of audience bases, you should keep your email language simple and easy to understand. Something like this Amazon Prime day alert email.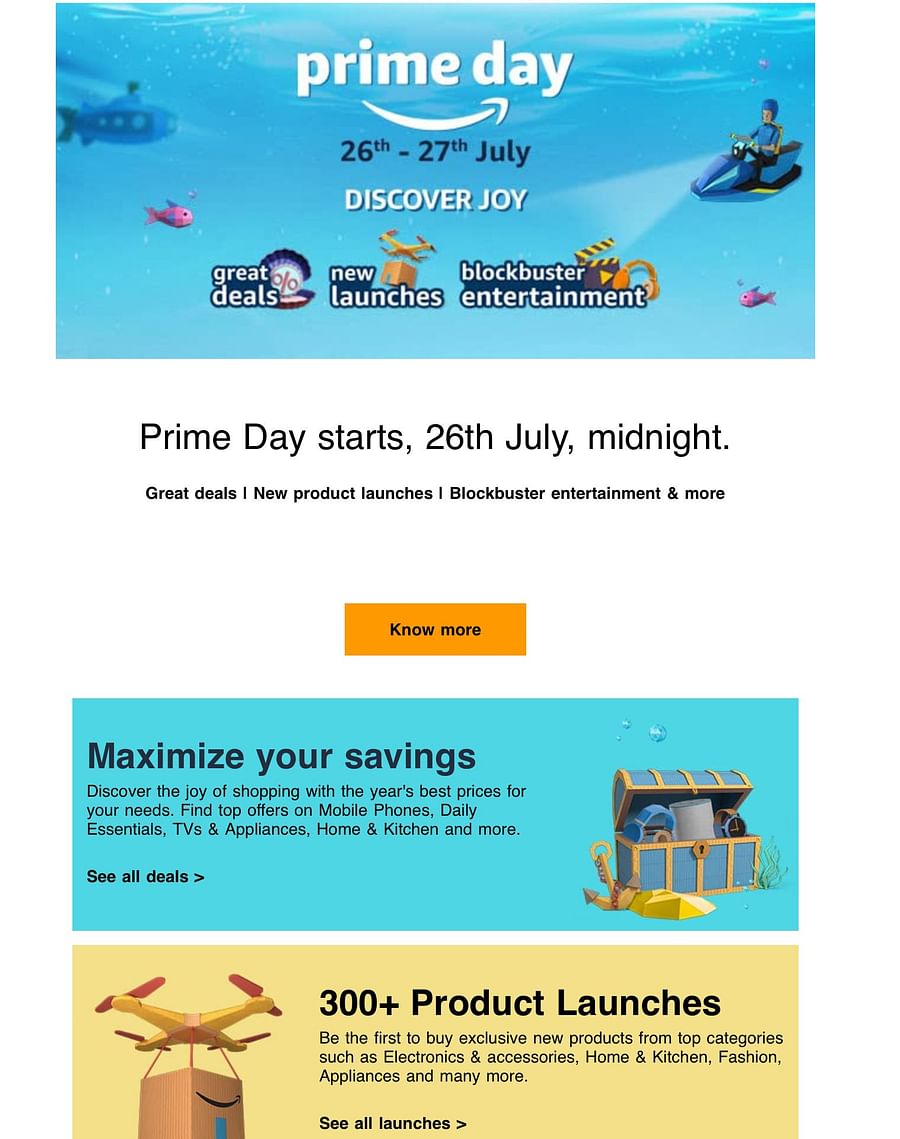 In a nutshell, first, know your audience, write your email blast content.
Tip #6. Use visuals in your emails
Do you know content with images has a 94% better view rate?
Shocking, right? So, leverage from visuals and make your emails more engaging and attention-grabbing.
Take inspiration from this Starbucks email. It is a perfect amalgamation of content and visuals that can hold viewers' attention for a longer period.

Tip #7. Keep mobile users in mind
It is a vital email blast marketing tip as 47% of emails today open on mobile devices. That means if your email template doesn't support mobile devices layout, you can lose around half of your subscribers.
Here are a few tips that can help you create mobile-responsive emails:
Increase font size for better readability on small screen size
Follow the iOS guidelines for buttons placement that's 44*44 pixels
Keep tappable elements in the middle of the screen as many users scroll with their thumbs
Make the CTA button bold and obvious, etc.
Tip #8. Plan your emails in advance
To drive maximum ROI from your email campaigns, you have to plan them in detail. You can't simply go and broadcast an email to your subscribers without defining your goals, objectives, and strategies.
Here are a few email marketing strategies that you should follow to plan your email campaigns:
Identify your targeted audience
Define your email marketing goals
Format your email content
Create email list segmentation and sending schedule
Type of email blast such as multiple products, sale offers, holidays, and so on.
Tip #9. Integrate a personalized element
It's common knowledge that personalization helps to influence customers more effectively. Personalization is so powerful that 91% of customers will likely buy more from a brand that provides personalized offers
The personalized email approach has a great role in Amazon's success. If we take Amazon's email example again, you can find multiple personalized elements on it, such as users' names and intent-driven content. For example, look at the email (below) that we received just after searching for Amazon Echo on the web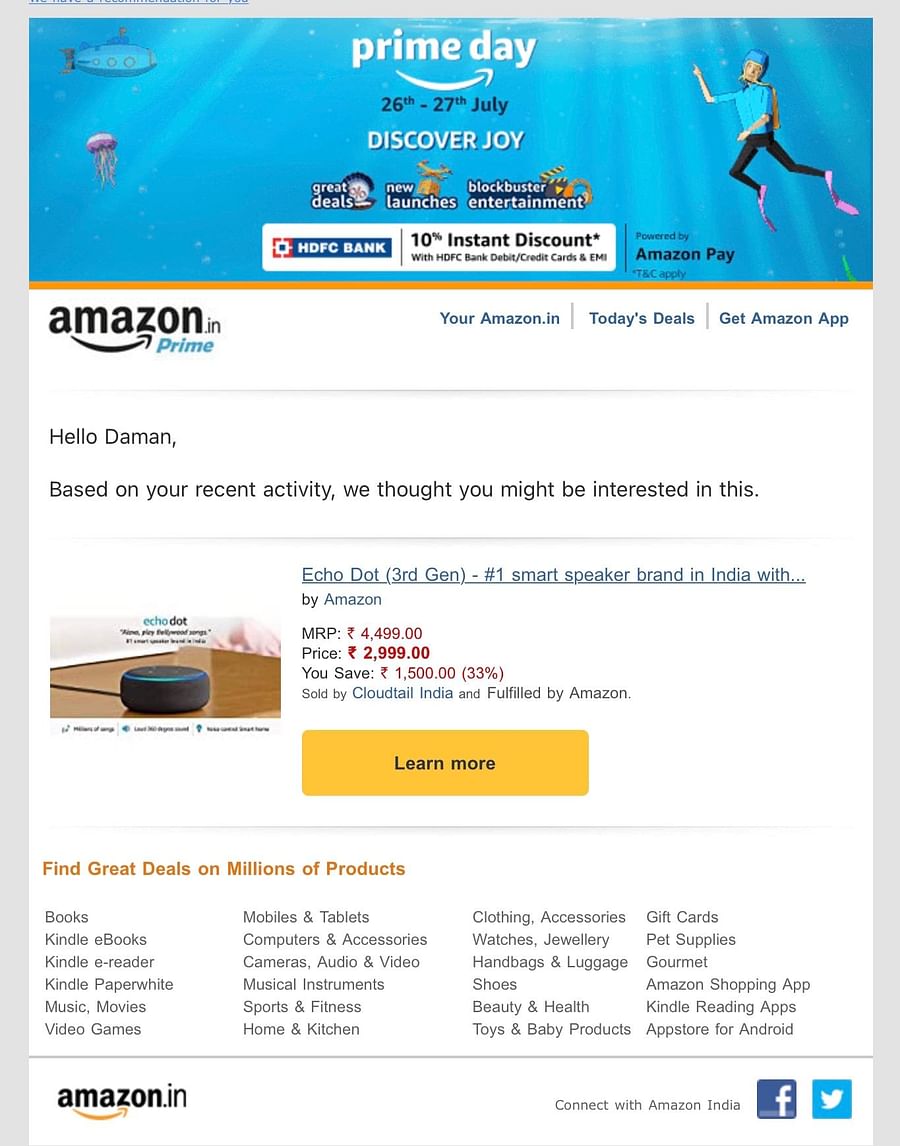 Tip #10. Offer an easy way out
This email blast marketing tip might look odd, but make your unsubscribe button clearly visible. That's because no one likes to feel trapped. Besides that, CAN-SPAM guidelines are pretty firm on providing an easy way out of your email to the users.
So, add a like unsubscribe link on your email like this one on FlexJobs email blast.
Blast Away!
There's no definite email blast marketing tip because everyone has different email marketing goals. For you, generating sales is an objective, but for someone else, increasing reach, traffic, or something else is the reason to run an email campaign.
So, start with these top 10 email blast marketing tips for now. Meanwhile, keep on testing and measuring your email marketing results and also explore other ways to boost your email reach. Also, don't forget to share email marketing strategies with us here.
FAQs
1. What is an email blast?
An email blast is a process of sending the same email to your complete email list. And it also goes by the name broadcast, bulk email, or mass email.
2. When should I go for an email blast?
Typically, you would want to go for an email blast when you are sending out newsletters, emails about your new feature launches, retention emails to existing clients, etc.
3. What are the benefits of an email blast?
Ans: You will derive the following benefits from an email blast.
- You save time - because you are not doing any segmentation, heavy personalization or automation.
- You save money - because you can use any basic, affordable ESP to get the job done.
- It doesn't have to be fancy, so designing it is easier.
4. How often can I send an email blast?
It is generally regarded that sending one to two bulk emails a week is ideal for most merchants, especially if you're just starting out with email. But context is important when it comes to frequency. You need to take a judgment call based on your email marketing strategy.
5. How can I ensure a high ROI from an email blast?
In order to achieve maximum ROI from an email blast, you need to follow certain best practices:
- Send only to 'subscribers'
- Send it to a cleaned up list
- Follow anti-spam hygiene
- Make sure the message in your email is relevant to almost everyone on your email list.
- Optimize for mobile
- Include an unsubscribe link.