15 E-Commerce Email Marketing Examples to Boost Sales
5 min read
It is undeniable that email is integral to e-commerce success.
For one, you can use it to nurture existing customers. You can also use email to recover abandoned carts.
The reason email is one of the most effective marketing tools is that it is as personal as you can get when reaching out to customers. The only caveat is that you are not the only business that sends emails to its customers.>
Table of Contents
What is E-commerce Email Marketing?
One way to set your e-commerce business apart is to understand what e-commerce email marketing is.
In a nutshell, it is the art and science of using emails to drive traffic to your e-commerce site and generate sales. It can be as simple as sending an email to your customers and letting them know that you are running a promo.
Here are the common ways you can use email marketing for your online business:
Update customers of any promos or discounts.
Cross-promote or upsell relevant products based on the customer's previous purchase.
Remind customers that they have items in their cart.
Inform customers that their wishlist products are now available.
Why E-commerce Email Marketing is Important?
Email marketing is vital for your e-commerce business because it allows you to reach your customers directly. Plus, it will enable you to reap a couple of benefits.
If you want your online business to succeed, here are some e-commerce email marketing examples that you can follow:
1. Welcome Email
First up in the e-commerce email marketing examples are welcome emails.
Do you know that welcome emails are said to drive 320% more revenue than any other promotional emails out there?
Ideally, it would help if you gave users a warm welcome when they sign up on your email list.
You might also want to provide them with plenty of options on what to do next. This includes how to get in touch with you, send feedback, or explore more opportunities.
Your welcome emails should be a launchpad that contains multiple clicks through options but with minimal text.
2. Product Arrival Email
The launch or the arrival of a new product in your store should also be worth promoting, especially if you're looking to boost your revenues and sales.
A good tip is to start with a simple image of the product. Then, followed by a header, with small texts broken into sections.
Finally, close it by providing readers by giving them the option to find more information. That way, you'll effectively put out your new product on the market.
3. Sale Notification Email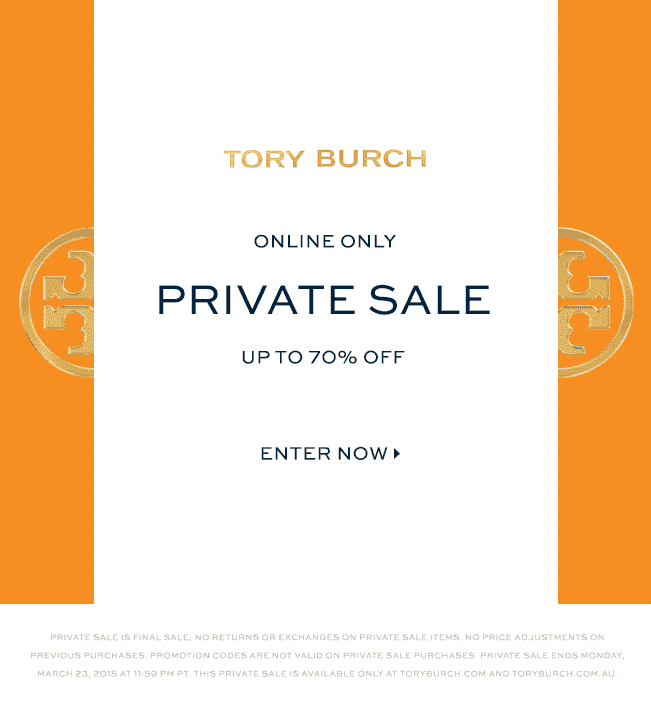 A sale notification email is ideal if you have an e-commerce site technology that allows you to track your customers' latest activity.
If you know what they want right from the get-go, it's easier to send them sale notification emails once the price drops.
This is also a simple reminder informing them of a great deal that they would have otherwise missed. It also shows that you're there to help them save.
You can cap it off with several other item suggestions that they could be potentially interested in for good measure.
4. Abandoned Cart Email
There are various reasons why customers would leave an online store without buying anything. Hence, abandoned carts remain a significant problem among e-commerce businesses.
According to 2019 data, the average global shopping cart abandonment rate is 69.57%. But that does not mean that you cannot do anything about it.
What you can do is send an abandoned cart email. It can be as simple as reminding your customers that they have an item left in their cart.
Another option is to send a discount for their items to compel them to take action.
5. Order Confirmation Email
This email is usually sent out to subscribers, informing them that they have entered a valid email address.
It's also an excellent way to keep a clean database. Apart from that, it's a great way to offer subscribers additional information that they might be looking for.
Thus, providing them with an excellent opportunity to connect with you in several ways.
6. Shipping Email
Sending shipping emails to your customers removes the unnecessary guesswork. That's because customers would want to know that you can receive your order.
That said, it would be best to send them a confirmation email. You should also include the items and amount they ordered and the shipping details.
Lastly, you should include a link where they can make corrections and other necessary changes. It would also be best if you an option where the customers can track their orders. That way, they know when to expect their order's delivery.
7. Personalized Promotions Emails
Customers want personalized interactions with the brands that they purchase from. In fact, they expect it.
This goes beyond just recommending products and items that they like.
If you analyze customer data well, you can find patterns in their purchase behavior. Do they buy "for him" items in particular months of the year? Your customer may purchase birthday gifts for his father or husband.
Thus, it would make sense to recommend such products around the same times of the month.
Is your customer's birthday just around the corner? Why not send a self-care product recommendation with a birthday promo code?
Doing so can make them feel that you care about them. And because you offer a special discount, it won't feel like you're ripping them off.
8. Product Suggestion Emails
Your customers will love it if they feel that you know and even 'get' them. That's why product recommendation emails are an excellent way to show this.
All you need to do is send out suggestions of products to buy based on their previous purchases.
For instance, if a customer buys at least one pair of jeans each year, you should remind them when the next purchase will be.
You can also send out e-commerce emails which will highlight the products other customers have bought from your store. You can also use that opportunity to showcase your best sellers.
9. Upsell Emails
Upsell emails allow you to highlight the specific products or items that your customers might need. Usually, these are based on their past purchases.
When you upsell your customers, it enhances your average order value, which generates repeat purchases.
You can also tap into the FOMO tactic- showing them that the "customers who purchased product A have also bought the product B."
10. Product Catalog Emails
If you want to keep your store on top of your customers' minds, you must send them regular emails that showcase the latest product lines or various items from your catalog.
Chances are, your most loyal customers will be more than eager to check out your latest release or collection.
Again, you can also personalize the products that you share with them based on their purchasing behavior.
11. Referral Emails
One of the best ways to get new leads and customers is to send out referral emails.
That's because your customers are more likely to listen to family and friends' recommendations instead of listening to a polished marketing campaign.
Moreover, referral emails encourage your customers to share your store and products so that they could get a discount in return.
12. Re-engagement Emails
Customers do come and go. That's how it is in the e-commerce world.
However, you can increase the chance of them getting back to your store by sending them "we miss you," aka re-engagement emails.
You can make the message sweeter by offering them a repeat-purchase discount. You can also reward your customers to post a review or recommend your products to their social media friends.
You may also use this as an opportunity to highlight your products and offer suggestions based on their past purchases.
Manners do go a long way, and this is true for e-commerce as well.
By thanking your customers for their purchase, you're showing that you value them. It also provides a more humane way of connecting with them.
14. Brand Content Email
Some of your customers are interested in just your product offers. They want to know about your brand, like how your products are made, or the team behind your work.
Some of them are also interested to know about your brand story. Why your company exists, how it was created, or what drives your brand to do the things that you do in the first place.
15. Out of Stock Email
Last on our list of e-commerce email marketing examples are out of stock emails.
When you provide the option of the products they like returning to stock, they feel valued and even cared for.
Also, when creating an e-commerce email strategy, you should keep out-of-stock notifications in mind.
Over to You
Surprisingly, email marketing is not limited to sending newsletters to blog subscribers. You can also use it to boost your e-commerce sales.
What's important is that your e-commerce email marketing campaign has the following characteristics:
Brief, concise, and straight to the point.
Uses multimedia elements (i.e., images and videos)
Contains useful links to product pages and the like.
Has clear call-to-action.
Hopefully, the e-commerce email marketing examples we've listed above can help you find a place to start your e-commerce email marketing campaign.
Luckily, there are email marketing tools like SendX that can help you design, build, and automate your campaign.