How do I get the SPF/DKIM records? Guide on how to authenticate your domain with SendX. Soorya
Domain authentication involves adding SPF, DKIM, and a TRACK record into the DNS records of the sender domain. To generate these records, follow the steps given below:
Login to your SendX account.

Go to Settings > Domain whitelisting.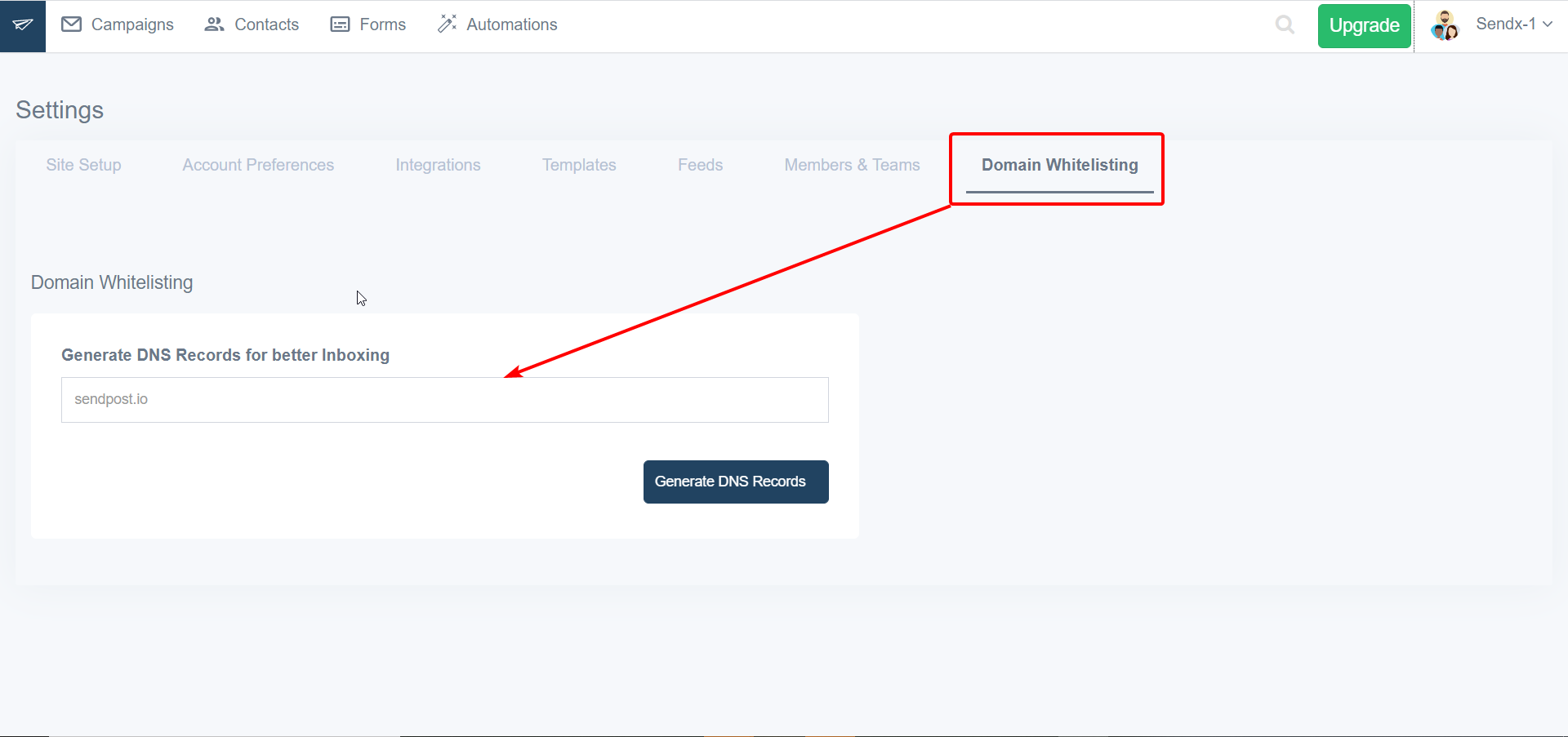 3. Enter the domain name without https:// or www.
Eg: if your domain name is sendx.io, just enter sendx.io (do not use https://sendx.io or www.sendx.io)
4. Now click on the Generate DNS Records button.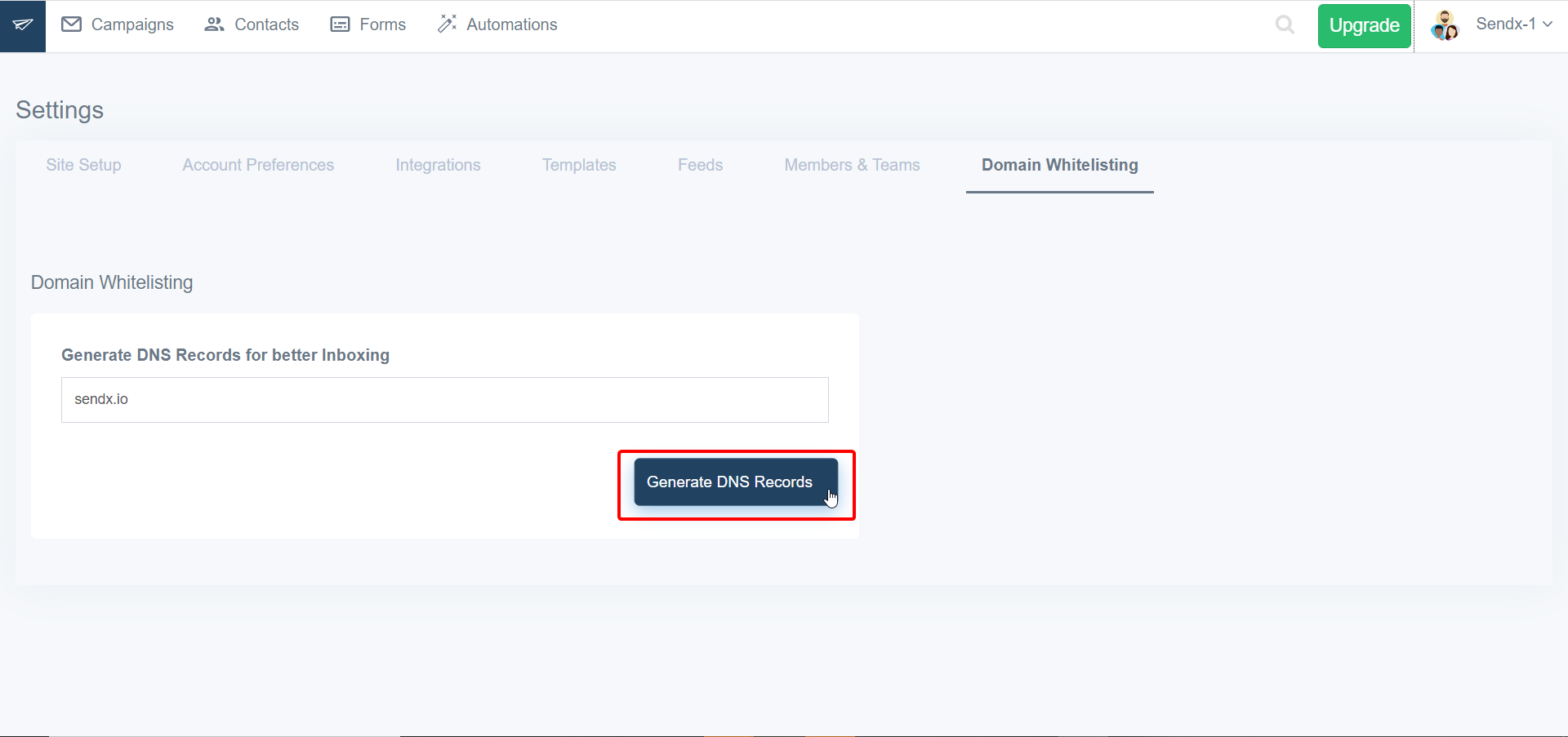 5. Now you will receive a text file containing the required details.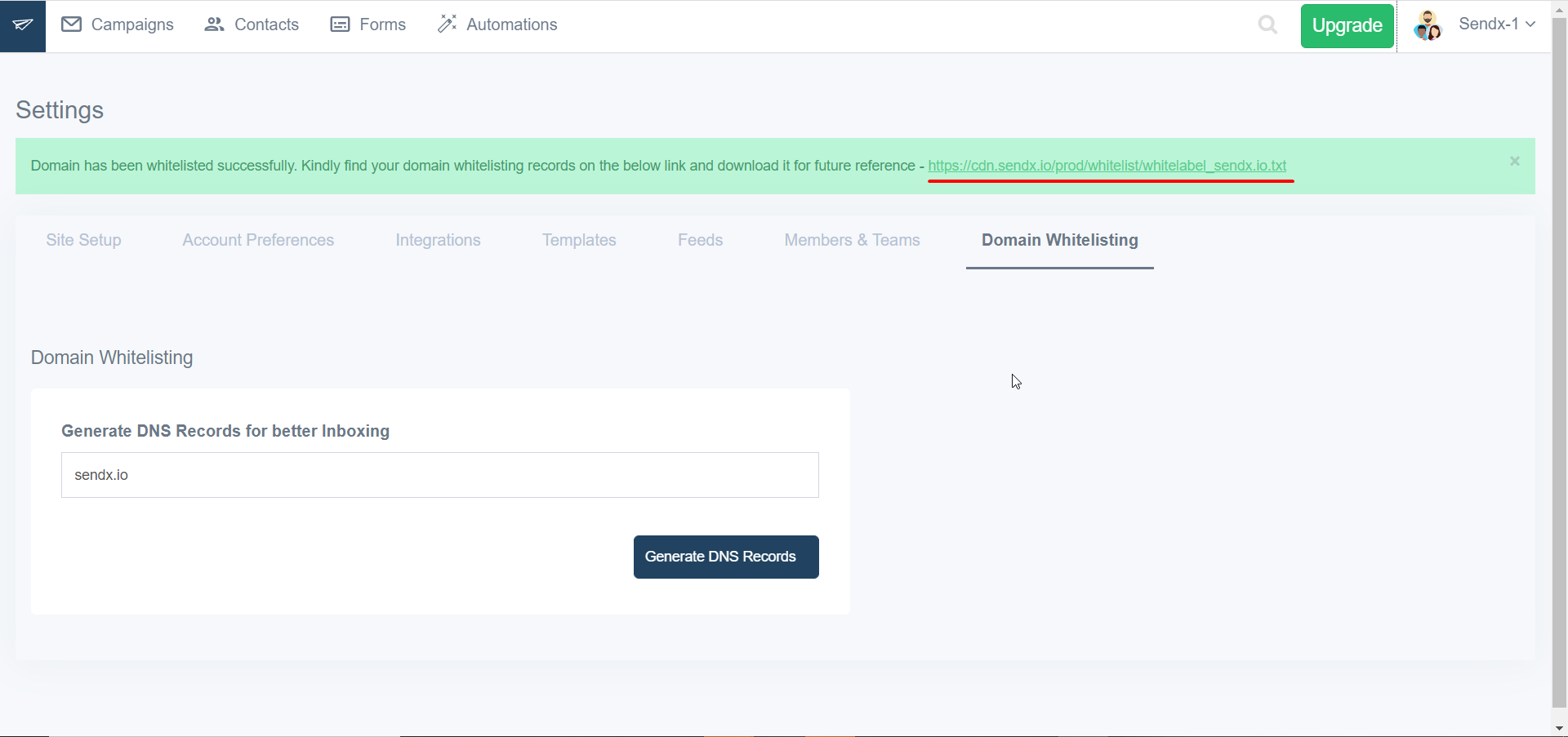 6. Head towards your DNS records, make the required changes. Once done, drop a message to us either on the live chat or via email and we'll verify the status for you.
Reach out to us if you have any questions.

Did this answer your question?